Speakers
Speakers for BEMP 2014: Productivity by Design
'BEMP offers an opportunity to explore the economic, social, environmental and governance issues that help shape national prosperity.'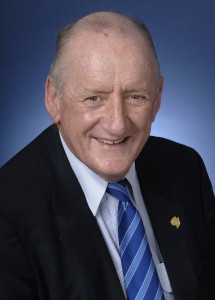 The Hon. Tim Fischer AC
The Honourable Tim Fischer AC is the former Deputy Prime Minister of Australia and was the Australian Ambassador to the Holy for 3 years until January 2012. A former Australian Army Officer, NSW State Parliamentarian, Leader of the National Party and Minister for Trade, Tim Fischer is also a consultant, company director, author, broadcaster, and multiple patron.
Since leaving DFAT, Tim serves on two Advisory Boards (Cognita Singapore and Global Crop Diversity Trust Bonn/Svalbard, Norway).
He is also Australia's Special Envoy to the Kingdom of Bhutan, having stepped down as Envoy to Eritrea and South Sudan.
A consummate and extremely versatile speaker, Tim draws on his broad range of experience in public and private life to deliver illuminating and informative presentations on everything from Gross National Happiness to Military Civilian Leadership and Infrastructure Excellence … and even his obsession with trains.
The Hon. Greg Hunt MP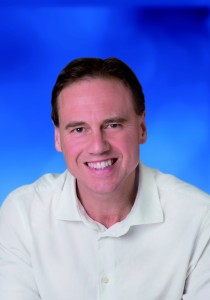 Greg was born in Frankston, Victoria in 1965 and raised in nearby Mornington. In 1990, he graduated from Melbourne University with First Class Honours in Law. He subsequently won a Fulbright Scholarship to complete a Masters in International Relations at Yale University in the United States.
While at university, Greg captained the Australian Universities Debating Team, was runner-up at the World Universities Debating Championships and won the Edinburgh International Debating Tournament. He also worked casually as a steelworker, fruit picker, waiter and storeman and packer. After university, Greg became an Associate to the Chief Justice of the Federal Court as well as spending time as an intern with the United Nations Centre for Human Rights in Geneva.
Between 1994 and 1998, Greg worked as a senior adviser to the then Minister for Foreign Affairs, Alexander Downer. After spending time as Chief Australian Electoral Observer in Cambodia, Greg spent almost three years with McKinsey and Co – from early 1999 to late 2001. Greg was elected as the Federal Member for Flinders in 2001. In 2004 he became Parliamentary Secretary to the Minister for Environment and Heritage and in January 2007 was appointed Parliamentary Secretary to the Minister for Foreign Affairs.
After the November 2007 Federal election, Greg was appointed Shadow Minister for Climate Change, Environment and Urban Water, a role that brought together the great interests of his time in parliament. After the 2013 Federal election Greg became Minister for the Environment, with responsibility for climate, environment, heritage and water.
Greg is married to Paula and they have a daughter, Poppy and a son, James. They live at Mt Martha on the Mornington Peninsula.
To view Minister Hunts speech click here
Barbara Norman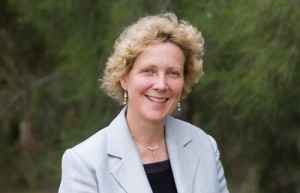 Professor Barbara Norman is the Foundation Chair of Urban and Regional Planning in the Faculty of Business, Government and Law, University of Canberra. Professor Norman is Director of Canberra Urban and Regional Futures (CURF) and an Adjunct Professor with The Australian National University. Barbara is Chair of the ACT Climate Change Council and Deputy Chair of Regional Development Australia (ACT). She is a Life Fellow and past national president of the Planning Institute of Australia and Life Honorary Fellow of the Royal Town Planning Institute (UK). Her research and teaching interests include urban and regional planning, sustainable coastal planning, climate change adaptation and urban governance. Barbara was a contributing author to IPCC 5 WG 2 report on Impacts 2014. Professor Norman advises the public and private sector in Australia and has strong international linkages within Asia, Europe and the United States. Barbara was awarded an Australian Centenary Medal for her contribution to the community through urban and regional planning.
Brendan Nelson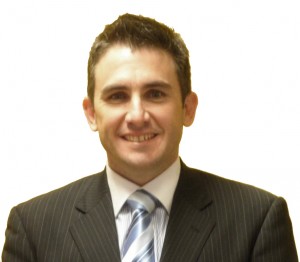 Brendan Nelson commenced as a Principal at MWH Global in February 2013. Prior to commencing this role, Brendan was the General Manager, Land Use Planning with the Queensland Reconstruction Authority overseeing a number of significant resilience projects for which he was very honoured to be named as the inaugural Queensland Planner of the Year in 2011 and the inaugural Australian Planner of the Year in 2012 by the Planning Institute of Australia. In April 2014, Brendan was appointed National President-Elect of the Planning Institute of Australia, and will commence as National President in late November 2014.
Brendan has 20 years national and international experience in the private and public sector and holds a Bachelor of Environmental Science (Griffith) and Graduate Diploma of Urban and Regional Planning (with Distinction) from QUT. Brendan is a Corporate Member and Certified Practicing Planner with the Planning Institute of Australia, member of the American Planning Association and member of the Natural Hazards Mitigation Association. Brendan was appointed as an Adjunct Senior Lecturer in the Faculty of Engineering and Surveying by USQ in April 2013.
Brendan is motivated by shaping strategic thinking in urban planning practice. In his role with the Authority, Brendan oversaw many land use planning projects, including the Development Scheme for the Grantham Reconstruction Area, guidelines for reconstruction following Tropical Cyclone Yasi and the Queensland Flood Mapping Program which received a 2012 Queensland Award for Planning Excellence and 2013 National Award for Planning Excellence from the Planning Institute of Australia.
John Thwaites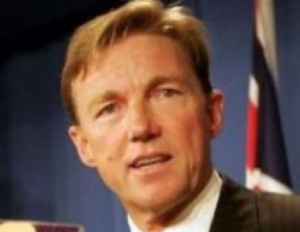 John Thwaites is a Professorial Fellow, Monash University, and Chair of ClimateWorks Australia and the Monash Sustainability Institute. John is a consultant at Maddocks Solicitors providing advice to the firm and its clients on sustainability, water and corporate social responsibility.
John chairs the Australian Building Codes Board, the body responsible for developing and managing Australia's building regulations. He also chairs the Peter Cullen Water and Environment Trust and is a director of the Australian Green Building Council. From 2012-2013, John was Chair of the National Sustainability Council, an independent Council appointed by the Australian Government to provide advice on sustainability issues and produce a public report on Australia's sustainability. The Report was published in 2013.
John is a member of the Leadership Council of the UN Sustainable Development Solutions Network launched by the Secretary General of the UN to provide expert advice and support to the development of the post-2015 Sustainable Development Goals. In 2012 and 2013, John was named as one of the 100 Global Sustainability Leaders by ABC Carbon Express.
John Thwaites was Deputy Premier of Victoria from 1999 until his retirement in 2007. During this period he was Minister for Health, Minister for Planning, Minister for Environment, Minister for Water, Minister for Victorian Communities and Victoria's first Minister for Climate Change. In these portfolios he was responsible for major reforms in social policy, health, environment and water.
Prior to being elected to Parliament, he was a barrister and Mayor of South Melbourne.
Rene Van Meeuwen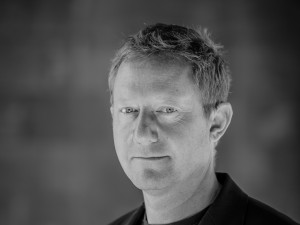 Rene has been involved in the design and construction industry for 25 years. Rene has always incorporate teaching into his working life where he has been working as a Professor at University of Western Australia for the last 11 years. Over the past 20 years Rene has been working closely within the Art and Design disciplines as an Academic, Practitioner and Researcher. Three years ago Rene started the Design group felix.; a multidiscipline group which is research and practice focused. Public Space is our primary research interests. Since felix. started we have won a local design competition(Cut Hill), been shortlisted for an international design competition(Green Square) and are Curators of the Venice Biennale Australia 2014, arguably the most prestigious Architecture event in the world.
For the felix. team our urban and regional centres are important design problems that need to be readdress through new ways of thinking about Architecture and the built environment. Sustainability is a commonly utilised term that has lost its impact as a critical factor in design decisions within design disciplines. Using innovative software methods to one the one hand reduce building foot prints while creating design solutions which celebrate the true value of our natural resources we believe our cities and regional centres can contribute to the health of our environment. Our mission is to tirelessly promote design excellence and innovation.
Mike Zorbas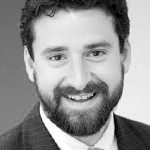 Mike Zorbas is Head of External Affairs At Lend Lease. In this role he is responsible for engagement with governments and the media on behalf of one of Australia's most iconic companies. Lend Lease employs 14,000 Australians who have created international icons from our own Sydney Opera House, through the S11 national Memorial and Museum in New York, Petronas Towers, the Tate Modern and back to Sydney's Barangaroo and Headland Park; a financial centre and waterfront asset for the people of Sydney to rival Canary Wharf in London and Marina Bay in Singapore.
His previous roles have included Head of Strategy and Communications for Grocon, General Manager of Government Relations for Stockland, Deputy Head of Media for the Liberal Democrats in the UK and Chief Advocate for the Property Council of Australia. He is currently a Board member of the Sydney Institute and the Committee for Sydney. He is a past director of the Canadian Government's Forum of Federations and also served two terms on the Special Broadcasting Service (SBS) Community Advisory Committee.
Garry Bowditch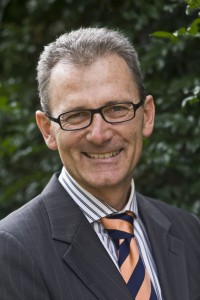 Garry is the inaugural CEO of the SMART Infrastructure Facility, University of Wollongong.
He is an infrastructure practitioner with a unique balance of commercial and government experience spanning Australia, Asia and the OECD. Garry has a wealth of experience, insight and 'blue chip' networks to help SMART achieve its goals with government and business within Australia and internationally.
Garry was a former senior Federal Treasury official before holding a number of private sector positions with corporations in transport, defence and investment banking. He was the founding Executive Director of Infrastructure Partnerships Australia; under his leadership IPA grew rapidly to a membership of 160+ organisations, and became the nation's peak body for infrastructure.
Currently Garry holds a number of other appointments including as an Expert Panel Member of the ITRC (Infrastructure Transitions Research Consortia) at Oxford University; Board Member of AURIN (Australian Urban Research Infrastructure Network) at Melbourne University and member of the Advisory Board for Liveable Cities at University College London. He recently accepted an invitation as Strategic Adviser to the Committee for Sydney.
Garry also advises governments and private sector organisations in Australia and around the world on infrastructure planning, private sector funding, project delivery and management of major infrastructure.
Tanya Cox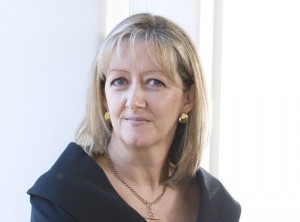 Tanya left DEXUS Property Group in 2014 after 11 years as Executive General Manager, Property Services and Chief Operating Officer of its $17 billion property management business.
Tanya has over 25 years' experience in the finance industry. Prior to joining DEXUS, Tanya held various general management positions, including Director and Chief Operating Officer of NM Rothschild & Sons (Australia) Ltd and General Manager, Finance, Operations and IT for Bank of New Zealand (Australia).
Tanya has more than 20 years' experience as an executive director and over 10 years' experience as a non-executive director on Boards including Low Carbon Australia Limited, the Australian Paralympic Committee, Cricket NSW and Music and Opera Singers Trust.
Tanya is currently a director of the Green Building Council of Australia, Disability Sports Australia and Wheelchair Sports Australia and is a member of the NSW Climate Change Advisory Council. She is also a member of the Australian Institute of Company Directors and a fellow of the Institute of Chartered Secretaries of Australia.
Tanya has an MBA from the Australian Graduate School of Management, a Diploma in Applied Corporate Governance and was a finalist in the 2005 NSW Telstra Business Woman of the year awards.
Michael Rayner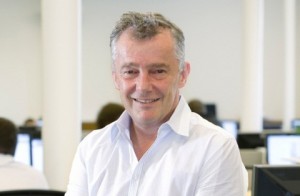 Michael Rayner is principal director of Cox Rayner Architects, the Queensland practice of the national and international Cox Architecture group.
Michael established Cox Rayner in Brisbane in 1990 and over the 24 years has generated a significant body of urban design and architecture. The practice has won numerous National and Queensland premium architecture awards, and in 2013 won an unprecedented 5 World Architecture Festival Awards in Singapore. Cox Rayner is the only recipient of two Australian Awards for Urban Design, in 2003 and in 2012. Among the practice's international competition successes is the National Maritime Museum of China being constructed in Tianjin.
Michael is Adjunct Professor in Architecture at both the University of Queensland and Griffith University. He is a Fellow of the Australian Academy of Technological Sciences and Engineering, a Life Fellow of the Australian Institute of Architects, and a past Queensland Chapter President.
For the Queensland Government, Michael was the longest serving member of the previous Government's Smart State Council. He is well known in Queensland for his pro-bono work for organisations ranging from the Youngcare Foundation to the Australian Age of Dinosaurs Museum.
Apart from major public buildings such as Brisbane's Kurilpa Pedestrian Bridge, Michael's urban design work includes the first Brisbane City Centre Master Plan, the national award-winning Thuringowa Riverway in Townsville, the Queensland Government Precinct Master Plan, and currently the master plan to revitalise the Queensland Cultural Centre.
Michael was appointed as a Member of the Order of Australia for services to Architecture and the Queensland community in 2011.
Scott Ludlam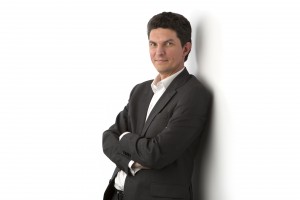 Scott Ludlam, a former graphic designer, environmental and social justice campaigner and political advisor and graduate of Curtin University, was elected in November 2007 as an Australian Greens Senator for Western Australia.
He is currently one of 10 Australian Greens members of parliament who have established a track record of positive negotiations with all parties in Parliament.
He is spokesperson for Communications, Broadband and the Digital Economy, Housing, Nuclear Issues, Public Transport and Sustainable Cities.
A prolific and effective participant in the Committee process, Scott initiated the first national inquiry into public transport. Senator Ludlam has been working with local government, industry and transport planners to create a bold plan for a major upgrade to Perth's public transport system using light rail.
He is a champion of the Australian Greens "Convert to Rent" initiative, launched during the 2010 federal election. As part of the economic stimulus package Scott also helped secure $60 million for heritage conservation, $40 million for bikepaths, and ensured that all new social housing properties were built to six star standards.
Scott was a leading voice against the Federal Government's attempt to censor the internet with its mandatory net filter, moved amendments to better secure public ownership of the National Broadband Network and has been a strong advocate for a diverse, accessible communications sector. He is campaigning against the Government 'reforms' of security legislation to boost ASIO's data capture and retention powers.
Dr Warren Mundy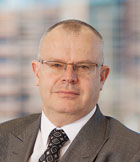 Dr Warren Mundy is a part-time Commissioner of the Productivity Commission and was appointed in December 2010.
He is currently the Presiding Commissioner on the inquiry into Access to Justice Arrangements, and a Commissioner on the inquiry into Public Infrastructure.
Dr Mundy has over a decade of experience in the infrastructure sector covering management, planning and development, economic and environmental regulation and commercial negotiation of a access agreements.
He is a Fellow of the Royal Aeronautical Society of London and the Australian Institute of Company Directors. He is also an Adjunct Professor in the School of Aviation at the University of New South Wales and a member of the University's Aviation Industry Advisory Committee.  He became a director of the Sydney Desalination Plant in February 2014.
He has recently ended a five and a half year term on the Board of Airservices Australia, serving four and a half years as Deputy Chair. He was a member of the Joint NSW-Commonwealth Government Steering Group overseeing the development of the Aviation Strategic Plan for Sydney and has been a Director of Vicforests, the Airport Operators Association of the United Kingdom and James Watt College of Higher and Further Education in Scotland.
His PhD is in economics from Kings College Cambridge. He has undergraduate qualifications in statistics, a Master of Environmental Law from the Australian National University and post graduate qualifications in corporate finance and corporate governance.
The Hon Jamie Briggs MP           
Mr Briggs grew up in the River Murray town of Mildura with his Mum, Dad and Sister, Kate.
At 22 years of age, he worked for Business SA, assisting businesses with the management of their workplaces. It was at this time that Mr Briggs joined the Liberal Party – SA Division.
In 2001, he worked for the former South Australian treasurer, Hon Rob Lucas MP. Two years later, he moved to Canberra to work for a senior minister.
Following the 2004 election, Mr Briggs worked for former Prime Minister, John Howard as an adviser and, in 2006, he was appointed to a senior adviser role in Mr Howard's office; one of the youngest to hold this title.
In 2008, Mr Briggs won a by-election in the federal seat of Mayo, thereby replacing the retiring Alexander Downer.
In 2010, Mr Briggs was appointed the Chairman of the Coalition's Scrutiny of Government Waste Committee.  Soon after, he was appointed to the Coalition's Expenditure Review Committee and in September 2012, Mr Briggs was appointed to the Coalition's frontbench as the Shadow Parliamentary Secretary for Supporting Families.
Following the Coalition's election win in September 2013, Mr Briggs was appointed to the first Abbott Ministry as the Assistant Minister for Infrastructure and Regional Development.
Mr Briggs lives in South Australia with his wife, Estée and their three children Elka, Henry and Scarlett. 
Paul Low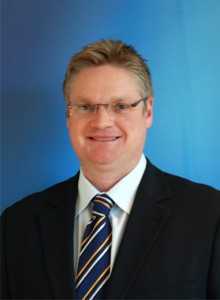 Paul Low is a Director in KPMG's Government Advisory Services group and leads the firm's national focus on urban planning and infrastructure policy issues.  He has over 20 years of experience in transport and infrastructure policy and planning, urban planning and economic development. Prior to joining KPMG, Paul was CEO Growth Management Queensland within the Queensland Government where he led the State's urban, regional and infrastructure programming functions. Paul has held Associate Director General roles with the Department of Premier and Cabinet and the Department of Employment, Economic Development and Innovation. Paul has also been Deputy Director General, Policy and Planning at Transport and Main Roads and Deputy Director General Planning and Infrastructure with Queensland Transport.  Prior to working with the Queensland Government, Paul was Director Transport Policy in the NSW Ministry of Transport and held a senior role with Transurban's Major Projects Group.
Scott Gartrell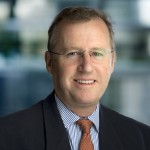 Scott has over 30 year's experience across a broad range of industry sectors including government, infrastructure & transport, health, construction, and resources.
As the Head of Corporate Affairs for Lend Lease's Construction & Infrastructure business Scott has responsibility for strategic planning and coordinating  marketing and communications across the five C&I businesses; Building, Engineering, Services, Infrastructure Development and Capella Capital.  Scott is also responsible for developing a strategic industrial relations practice and coordination of government business development across the Construction & Infrastructure business.