The Jury
Professor Alastair Swayn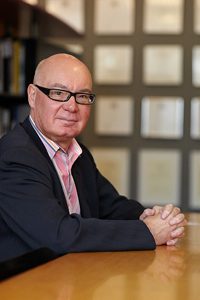 Professor Alastair Swayn is an Award-winning architect and the first appointed ACT Government Architect. He is recognised as a leading architect in the ACT and amongst the nation's leaders in sustainable design.  Since 1981, Professor Swayn has been the Director in charge of Daryl Jackson Alastair Swayn Pty Ltd Architects. Alastair Swayn is also an appointed Professorial Fellow at the University of Canberra. Professor Swayn and his team have won multiple awards for an incredibly varied portfolio of works which include the Brindabella Business Park at Canberra Airport, the Australian Institute of Sport's visitor centre, grandstand and swimming hall, the CSIRO Discovery Centre at Black Mountain, Lake Ginninderra College and Bonython Primary School and the offices of the Department of Prime Minister and Cabinet.
Professor Barbara Norman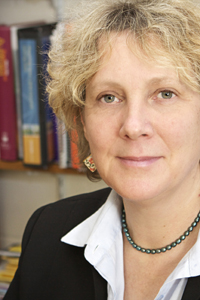 Professor Barbara Norman is the Head of Discipline, Urban and Regional Planning and Foundation Chair, Urban and Regional Planning at the University of Canberra. She is Life Fellow and past national president, Planning Institute of Australia; Australian Centenary Medal Member, national Coastal and Climate Change Council Member, national stakeholder advisory group to the CSIRO Climate Adaptation Flagship and Deputy Chair, Regional Development Australia (ACT). Professor Norman is also the Co- director of Canberra Urban and Regional Futures (CURF). She has extensive experience in the public sector at all levels of government including senior executive roles in the ACT Government. She has also run her own consultancy. Professor Norman advises the public and private sector in Australia and has strong international linkages within Asia, Europe and the United States. Her research interests include coastal planning; sustainable cities, urban and regional planning; climate change adaptation; coastal and urban governance. Professor Norman has a particular interest in coastal adaptation and regional planning in the context of sustainability and climate change and is also an author of a number of publications.
Councillor John McInerney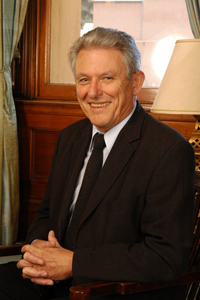 John McInerney is an Architect and Town Planner with special interests in transport and heritage.  He is a past National President of the Planning Institute of Australia, former Manager of Planning for the City of Sydney and City of Melbourne and the ACT Commissioner for Land and Planning 1997-2004.  John is committed to overhauling city planning instruments, developing his concept of "Sydney a City of Villages" and implementing an integrated transport strategy with emphasis on light rail and pedestrian/bike paths.
Dr Catherin Bull AM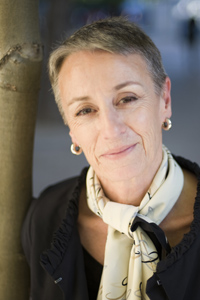 Dr Catherin Bull, MLArch (Melbourne), DrDes (Harvard), AM FAILA MAICD is Emeritus Professor of Landscape Architecture at the University of Melbourne and Adjunct Professor at QUT. She has led national and international consultancies in landscape architecture and urban design, been a Commissioner in the Land and Environment Court of NSW and has been an academic for over 20 years, teaching, researching and supervising doctoral students, most recently as the Elisabeth Murdoch Professor of Landscape Architecture. She has published 2 books and over 50 papers in Australia and internationally.
As an advocate for better quality planning and design she chairs and serves on planning and design review panels and boards across Australia, advising government and industry on open space and urban design matters. She was made a member of the Order of Australia in 2009 in recognition of her contribution to landscape architecture and urban design.
Callum Morton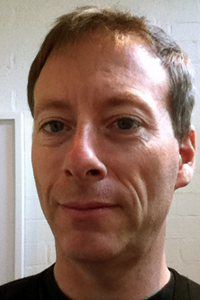 Callum Morton studied Architecture and Urban Planning at The Royal Melbourne Institute of Technology (RMIT) before completing a BA in Fine Art at Victoria College Melbourne in 1988 and an MFA in Sculpture at RMIT in 1999.
He has been a lecturer and instructor at numerous institutions since 1996 including; The Art Center College of Design in Pasadena in Los Angeles, Deakin University,
Royal Melbourne Institute of Technology, The University of Melbourne and The Victorian College of the Arts.
His work has been exhibited in solo shows at the Santa Monica Museum of Art, Los Angeles (1999), Tommy Lund Gallery, Copenhagen (2000), Roslyn Oxley9 Gallery (2001, 2006, 2009), Anna Schwartz Gallery, Melbourne (2002, 2006 and 2009), The National Gallery of Victoria @ Federation Square (2003),The Museum of Contemporary Art in Sydney (2003), Gimpel Fils, London (2004), GOMA (2010) and at The Australian Centre for Contemporary Art (2005).
In 2007 Morton was one of three artists to represent Australia at the Venice Biennale. In 2009 he completed the pavilion Grotto for the Fundament Foundation in Tilburg, the Netherlands and he recently completed a major outdoor commission for the new premises of MUMA in Melbourne. In 2011 his work will be the subject of a retrospective at the Heide Museum of Modern Art.
COMPETITION AMBASSADOR
His Excellency Michael Bryce
AM AE KStJ B Arch (Qld) Hon. DUniv (Canb and Qld) LFRAIA LFDIA FRSA
Adjunct Professor
Michael Bryce is an architect and designer acknowledged in Australia and overseas for his distinguished work in graphic, urban and environmental design. He has been awarded Honorary Doctorates by the Universities of Queensland and Canberra and is presently Adjunct Professor of Architecture and Design at the University of Canberra.
Michael Bryce has been awarded Life Fellowships of the Royal Australian Institute of Architects and the Design Institute of Australia and is a Fellow of the Royal Society of Arts. He has been described by Indesign Magazine as a design "luminary" and a design "catalyst". In 2006, he was inducted into the Australian Design Hall of Fame.