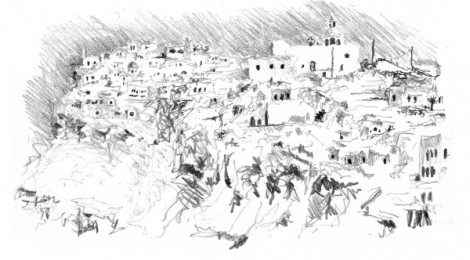 2012 Sketchbook
The sketches in this beautiful sketch book are the work of our members, selected through a competitive process by: Jacqueline Connor (EmAGN Chair), Anthony Balsamo (Immediate Past EmAGN Chair) and Phil White (General Manager, Dulux Trade Division).Thank you to all those who submitted work and congratulations to those members whose work has been published.
Members and drawings featured include:
Andrew Scott – Porto + Thuia Anne-Sophie Poirier – 164 Nicholson Street Claire Walker – The Shed + Timber Detail Daniel Spence – Babylon Emily Ouston – Sandy Bay Residence Garth Ancher – Sagrada Familia Jeremy Anderson – Cockatoo Island Crane Jeremy Holloway – Liminal Architecture Dominic College MPC Jonathan Scull – Cultural Centre Amenities Jose Serrao – Travel sketch + Study Sevilla Cathedral Kirsten miller – Facade Study Liam Radich – Tower of Suburbabel Peter Walker – Saffire (Design Sketch Portrait) NickFlutter – Ronchamp + Barcelona Rosenell Serrano – Hypno2 (Partial) Jeremy Anderson – Alpine Resort 02 Will Gardner – Tempietto San Pietro
Thank you to our sponsors Dulux. The image shown is 'Barcelona' by Nick Flutter, coincidentally one of the fascinating Dulux Study Tour 2013 destinations.