June 2016
Posted 16.5.16
Stay tuned for more information on the upcoming Casual session for EmAGN ACT in June.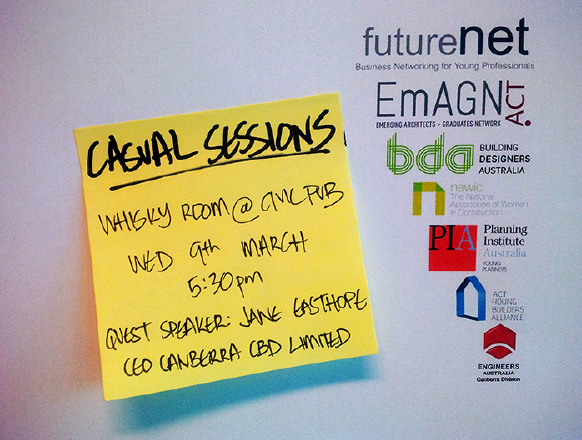 Posted 16.5.16
Creatures of the Night – create a backdrop to the 2016 ACT Architecture Awards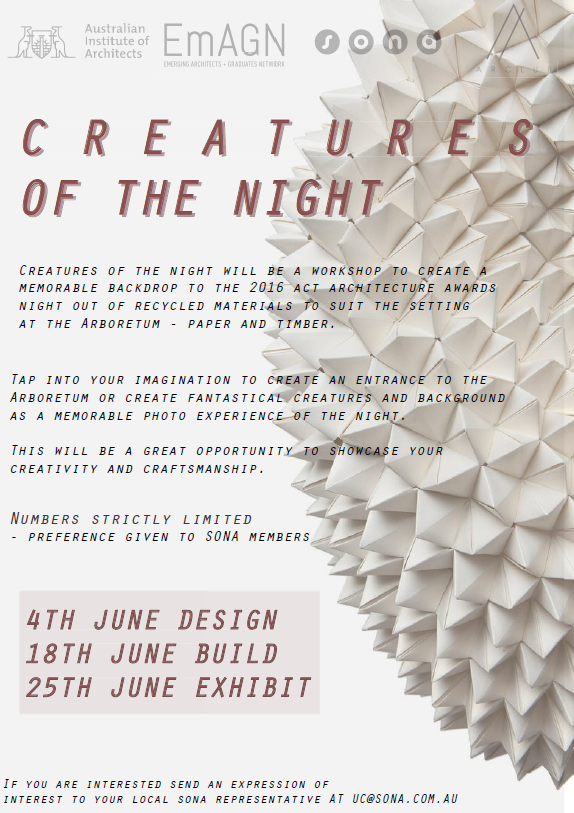 May 2016
Posted 16.5.16
Last Tuesday we hosted an event focusing on some hints and tips on how to present yourself, a resume and a portfolio when you are looking for work.
Contact EmAGN ACT to find out more about the conversation.