---
---
Past Events

2018 Gold Medal Tour with Alec Tzannes
Posted 23/08/2018
Australian Institute of Architects Gold Medalist Alec Tzannes will visit Victoria on the 12th September. The Gold Medal award was created to recognise distinguished service by Australian architects who have designed or executed buildings of high merit; produced work of great distinction resulting in the advancement of architecture; or endowed the profession of architecture in a distinguished manner. Join us for drinks, canape's, networking and a fabulous presentation by Alec Tzannes. Register here.
---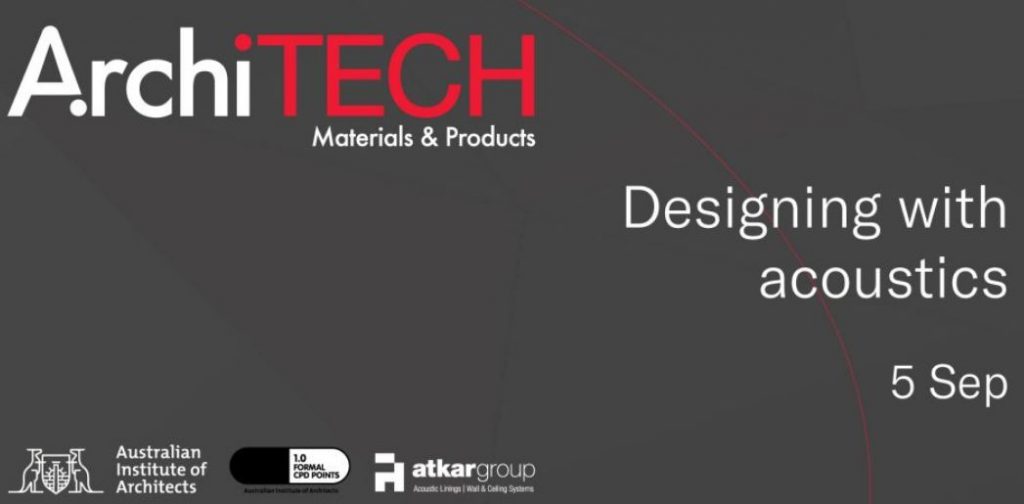 ArchiTECH: Designing with Acoustics – Atkar Group
Posted 23/08/2018
"How do I get the design I want and still have the appropriate acoustic control to suit the room?" This seminar will provide an overview of acoustics and help you identify what design aspects can affect acoustic performance, including fire rating requirements, and what acoustic considerations you need to consider in different spaces. Register here.
---

---