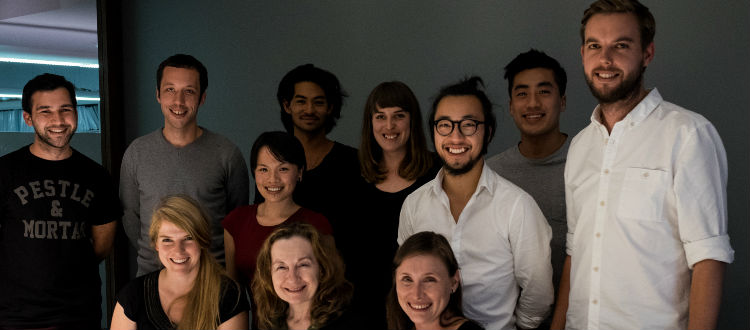 EmAGN brings together a dynamic, diverse group of outstanding individuals from across the country. These individuals possess exceptional management qualities and a positive approach to leadership.
The opportunity exists to join EmAGN at this point in time at a local level in the following locations for the position of Local Committee Member:
Australian Capital Territory
Newcastle
New South Wales (DARCH)
Northern Territory
Queensland
South Australia
Tasmania (EAT)
Victoria
Western Australia
Expressions of interest should be directed to emagn@architecture.com.au.
Image: Regan Ching – The EmAGN NSW DARCH Committee meet inaugural Droga Apartment Architect in Residence Dr Carmen Fiol-Costa over a Pot Luck Dinner