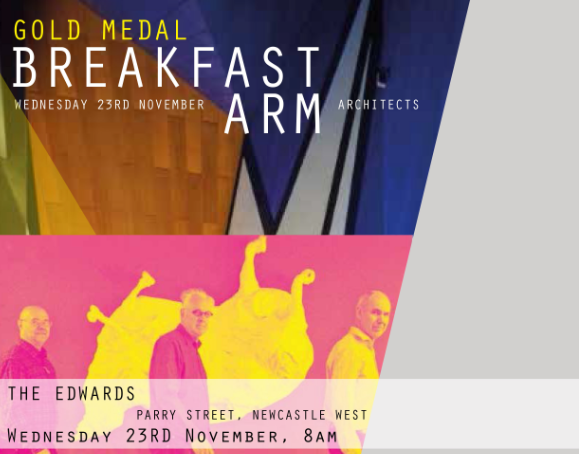 EmAGN Newcastle are inviting members to a breakfast event on the 23rd November with 2016 Australian Institute of Architects Gold Medal winners, Ian McDougall and Howard Raggatt of ARM Architecture.This event celebrates the remarkable work of ARM Architecture, directed by Ian McDougall, Howard Raggatt and the late Stephen Ashton. As winners of the Australian Achievement in Architecture Awards in April 2016, ARM is recognised as a leading practice notable for its ongoing and provocative dissemination of ideas for nearly three decades.  Their work is renowned nationwide: in Western Australia with the Perth Arena, in Queensland with the new Gold Coast Cultural Precinct, in Adelaide with major works to the Adelaide Festival Plaza, and most recently in Sydney where they have been appointed to undertake the refurbishment of the Sydney Opera House. The event will provide a forum between practitioners, graduates, students and a wider public audience that celebrates a culture of architecture and its contribution to the public realm. Ian McDougall and Howard Raggatt will be arriving in Newcastle for an evening event on the 22nd November.
To register for $10 email your name and contact phone number to emagnnewcastle@architecture.com.au
Posted October 2016
EmAGN Newcastle recently hosted their first event under the new committee. A guided site tour of the new Paediatric Intensive Care Unit at John Hunter Hospital was hosted by EmAGN Newcastle in Collaboration with dwp|suters Architects. Attendees from across the local architecture community were able to connect directly with the architectural team to discover the intricacies of a high-level government health project.