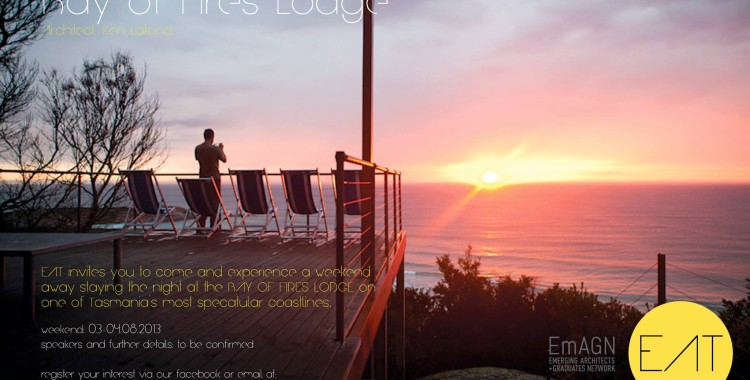 TAS / EAT Update
EAT has recently announced its next event BAY OF FIRES which will be held on the 3-4 August. We have a fantastic opportunity to stay at the Bay of Fires Lodge designed by Ken Latona. This building is normally only used for guided walks, and other opportunities to visit this building are few. We will have a couple of speakers and hope to instigate good discussion amongst the participating group. Very exciting!
To register for a place on the trip please email eat: eat.information@gmail.com
Images | EAT Facebook
The architecture awards were held in Tasmania in June and EAT helped out creating fun 'photo booth' style props for instagramming! They also held pre drinks at Pilgrim Café for emerging architects and the jurors. It was a fantastic opportunity for conversation with the jurors before the overwhelming amount of people at the awards dinner itself.