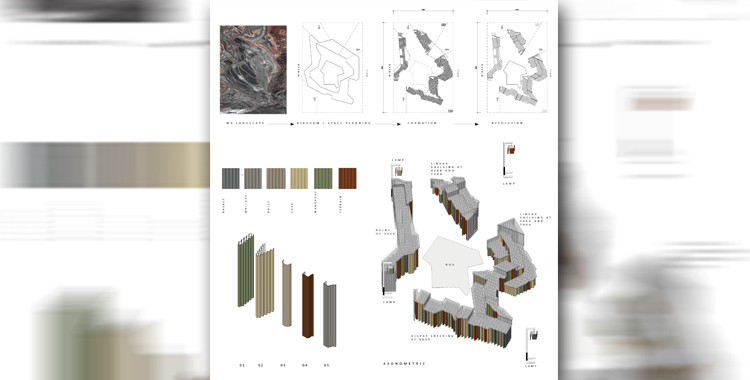 The Architext Pop Up Book Shop Competition – Winning Entrant
Congratulations to the winning team members: Christina Cho, Jenna Campbell, Meg Chute and Cox Architecture WA Young Architects Group. We would like to say a big thank you to all who entered the competition, there were many outstanding entries.
The winning team will now workshop and build their design in collaboration with BlueScope Steel. Team member Christina Cho has said on winning the competition " It's a great chance for the young architects in our office to get experience in designing, detailing and making".
The Architext Pop Up Book Shop will be at the National Conference – Making in Perth from 08-10 May, please come and visit Architext whilst at the conference and check out the book shop design!