The International Chapter is represented by the International Chapter Council, which consists of ten members elected from the Institute's international membership. The International Chapter Council supports the Institute in acknowledging its global presence and responsibility, and performs both an advisory and representative role.
In its advisory capacity, it is the role of the International Chapter Council to act as an information conduit between international members and the Institute's strategic processes.
In its representative dimension the International Chapter Council assists in the delivery of valued services and events to international members, growing opportunities for engaging the collaboratively in local settings to promote Australian architecture.
Elections are held annually in concurrence with other Chapters of the Institute, with half of the Council's ten positions becoming available. Terms on the Chapter Council are for two years.
The Council (formerly the International Area Committee) has been meeting consistently since 2006, and has so far included 24 representatives from 10 countries. It generally meets on a bimonthly basis, inclusive of one annual face to face meeting.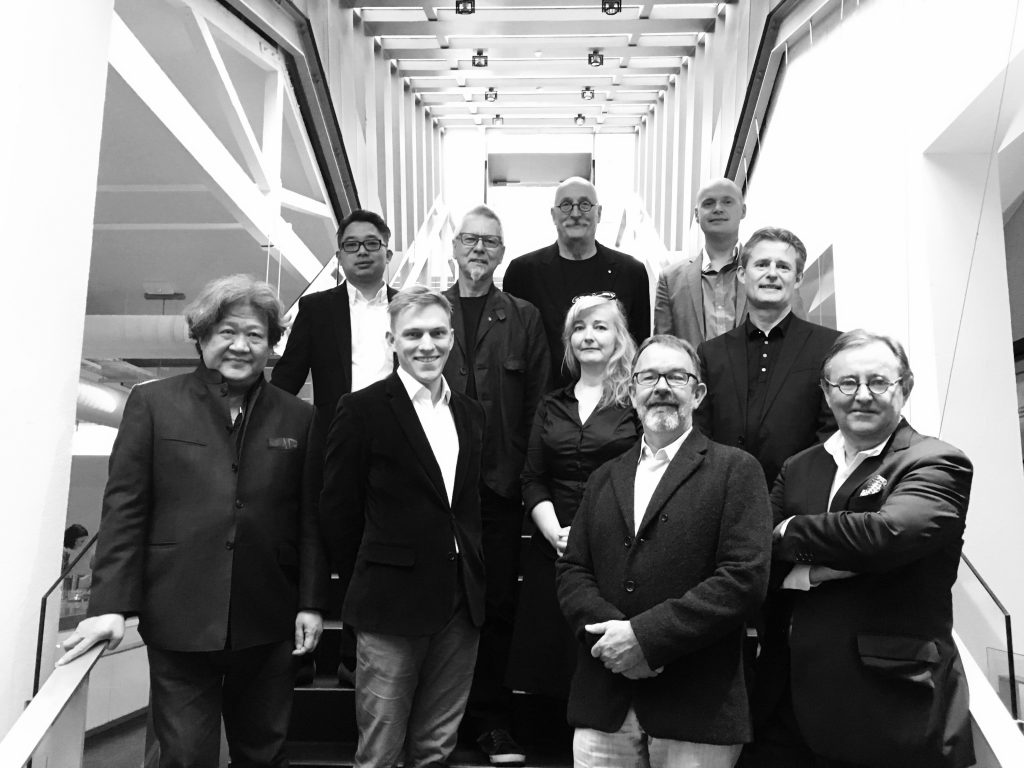 International Chapter Council, Office Bearers, 2010ff.
2016 | President Dik Jarman / Vice President Janine Campbell / Vice President David Teh
2015 | Chair Dik Jarman / Deputy Chair Justin Hill
2014 | Chair Justin Hill / Deputy Chair Hank Koning
2013 | Chair Hank Koning
2012 | Chair Jason Marriott
2011 | Chair Fiona Nixon / Deputy Chair Bob Nation
2010 | Chair Fiona Nixon / Deputy Chair Bob Nation
International Chapter Council – 2006ff.
David Clarke Hong Kong | Fiona Nixon Singapore | John Stenton Thailand | Bill Crouch United States of America | Ben Mak China | Kyran Tse Hong Kong | John Koh Malaysia | Anne Warr China | Colin Stagg China | Bob Nation Hong Kong | Jason Marriott China | Earle Arney United Kingdom | Karl Fender United Kingdom | Justin Hill Singapore | Hank Koning United States of America | Hal Murphy United States of America | Stephen Smit China | Janine Campbell Switzerland | Ronald Lu Hong Kong | David Teh Malaysia | Paul Logsdon United Arab Emirates | Grant Marani United States of America | Dik Jarman United Kingdom