Queensland Chapter Job Notice Board
Institute members are able to advertise positions available at their practices on this page free of charge. Please contact
Madelynn Jenkins, Queensland Member Services Officer at 
qld@architecture.com.au
if you have a position available.
 ________________________________________________________________________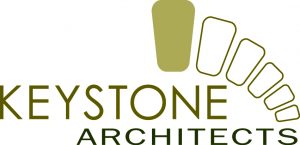 LIFESTYLE AND CAREER OPPORTUNITY
An exciting opportunity exists for an Architect or Experienced Graduate Architect  to join us at Keystone Architects.
We are a two architect practice established in Maryborough, Queensland since 1990.
With the senior architect seeking to retire soon there is an opening for a new architect to join our ranks.  We are open to mentoring a graduate into early registration.
Enjoy the benefits of variety in your work in a positive and productive environment within
a team-orientated culture while living in a friendly, relaxed community.
To learn more or to apply for this positions please click here
Published 18 January 2018.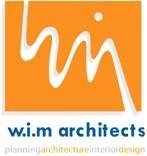 Seeking Experienced Students/Graduate Architects
W.I.M Architects is a practice of 6 Staff based out of our Brisbane and Gold Coast Studios looking for you to join our versatile team. We are a Revit based office with a large variety of interesting projects in all scales from Residential, Multi-Residential, Mixed-Use, Medical, Commercial etc. Our office provides the full range of services, from Sketch design, to contract administration and as part of our team will see you engaged in all aspects of architecture in a traditional contract sense.As a result of the experience gained our office has a near perfect record for graduates sitting for their registration exams. Applicants would have to have some local Australian experience and be proficient in Autodesk Revit.
Please email you resume to Mitchell Young mitchell@wimarchitects.com or telephone (07) 3857 8215.
Published 9 January 2018
We are looking for a talented and experienced Senior Design Architect with strong technical skills and a high proficiency in BIM to join our new Brisbane studio.
for more information and to apply please click here.
Published 09 January 2018

Experienced Graduate/Architect
JMC Architects is an architectural practice based in Cairns. We have a range of projects in government, residential, educational, health care and commercial sectors covering all regions in Queensland.
We are seeking an articulate, motivated Architectural Graduate with a minimum 3 + years industry experience or Registered Architect who can assist with providing high quality design and documentation.
The successful applicant will demonstrate:
A good work ethic.
Creative design resolution and articulate documentation skills.
A high competence level for design and documentation of commercial projects.
Minimum 3 years industry experience design/documenting using Revit.
A high level of understanding of current Australian Standard and NCC requirements.
Good written and verbal communication skills.
This role will provide an opportunity to work in a small team of architects that are focused on producing successful outcomes for their clients and exceptional architecture for the locale.
Please email your CV and examples of recently completed work to julianne@jmcarchitects.com.au
Published 19 December 2017

Lead Interior Designer
We are looking for a talented and experienced Interior Designer who will lead our interior projects in our Brisbane office. As we work across a wide range of design disciplines, you will be responsible for designing leading edge, memorable and functional interior spaces for our major projects in the business including space planning, furniture selection, colour schemes, hardware and light fixtures, carpet etc.
For more information, or if you are interested in applying, please forward your CV and portfolio to PA1@nracolab.com
Published 4 December 2017.

Architect/Senior Technician
We are looking for an experienced and creative Architect/Senior Technician, skilled in BIM, with an excellent sense of design, to join our team in our riverfront studio in Brisbane.  For information and application please forward your CV and portfolio to info@nracolab.com
Published 28 November 2017.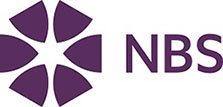 We currently have an exciting opportunity within the NBS Australian technical team for an Architect or Architectural Technologist. This position is critical to expanding our product offering to the Australian construction market. You will play a pivotal role in developing and delivering the company's growth and expansion in Australia and internationally.
For more information or to apply, please click here.
Published 6 November 2017.
At Happy Haus we believe that architecture is for everyone. Our multi-disciplinary approach opens the door to beautiful, architecturally designed homes to suit every budget.
Architects, licensed builders, estimators and manufacturers all sit in the same team and the magic happens for our clients when we put our heads together. If you think this an environment that would allow you to succeed, we are interested in hearing from you.
The Role – Architect or Experienced Graduate (3+ years residential experience).
The Employment – Flexible – 3 to 4 days per week – Negotiated with the successful candidate. 
The Term – 6 month contract (maternity cover with the opportunity to potentially continue).
For more information on this role, or to apply please click here.
Published 31 October 2017.

Sunland is an innovative development company which strives for a high level of design in the built form.
Our high-rise team comprises a collaborative studio of designers and development staff focussed on design excellence in multi-residential buildings.
Two positions are available to join the Group and be part of the delivery of a range of exciting projects in south-east Queensland.
Architectural Graduate/ Draftsperson – based on the Gold Coast, with good CAD skills and an understanding of design development and detailing. Ideally a minimum of 3 years' experience working in an architectural team environment. There is a real opportunity for career growth within the company.
Project Architect – a registered Architect, based on the Gold Coast, ideally with a minimum of 10 years' experience in running high rise projects from design through to construction completion. A motivated individual with a strong sense of design detail and a genuine interest in design and innovation around the world.
The positions will be available from mid-November 2017. Interested applicants please provide CV, cover letter/ resume to mgurney@sunlandgroup.com.au
Published 27 October 2017.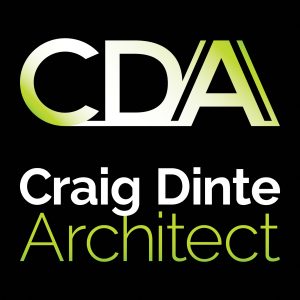 ADVANCED ARCHITECTURAL STUDENT
Craig Dinte Architect is a sole practitioner based in the bayside Redlands area.  This is a unique position for the right person as they will be an integral part with ambitious growth goals for the firm.
Ideally I am seeking an advanced architecture student with the following:
Friendly and relaxed
Good communication and design skills, and a creative mind for brainstorming
Microstation CAD skills preferred
Sketchup / 3D modelling proficient
Doesn't mind dogs (currently home-based studio)
Send brief resume to craig@craigdintearchitects.com.au
Published on 20 October 2017.

PROJECT ARCHITECTS
BDA Architecture is a Gold Coast based practice of 25 staff in Mermaid Beach.  We are Archicad based with a range of residential, retail and university projects on the Gold Coast, coastal QLD and NSW.
We are looking for energetic Project Architects with minimum of 2 years experience to join our team.
Please email your application to Brigitte Troedson at b.troedson@bdaarch.com.au
Published 29 September 2017.

Biscoe Wilson Architects is a studio based architectural practice located in Albion with extensive experience in the design of a broad range of small and medium scale projects.
We are looking for an Architectural Graduate to join our versatile team. The practice provides an opportunity to work on a wide range of projects in a supportive environment. Applicants must have enthusiasm for the practice of architecture and should have experience in documentation. Confidence in the use of ArchiCAD would be an advantage.
Please email your resume to Anita James anita@biscoewilson.com.au or telephone 07 3262 6770.
Published 15 September 2017.

Philip Chun and Associates are seeking to add a Cadet Access / DDA Consultant to our Brisbane team.
For more information, or to apply for this role click here.
Published 18 July 2017

JOIN OUR FRIENDLY, TALENTED TEAM IN AUCKLAND, NEW ZEALAND!
Exciting role exists for an Experienced Architect to join us at
Gel Architects in Newmarket, Auckland, New Zealand.
At Gel we've created a collaborative culture so the right minds and skills can work together to achieve superior design outcomes. Our shared vision has brought together a unique and diverse blend of architectural ideas, skills and experience to create a team we are truly proud of.
Get in touch if you are a dedicated, energetic team player seeking to achieve and grow with us long-term. You will have the opportunity to follow a path to associate and potentially Director.
Enjoy the benefits of variety in your work in a positive, productive and social environment with
a team orientated culture.
To learn more or to apply for these positions please click here.
Published 21 April 2017