Queensland Chapter Job Notice Board
Institute members are able to advertise positions available at their practices on this page free of charge. Please contact
Madelynn Jenkins, Queensland Member Services Officer at qld@architecture.com.au if you have a position available.
 ________________________________________________________________________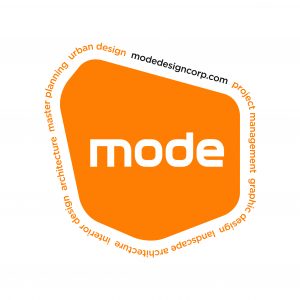 Interior Designer – QLD/ NT Interiors Leader
Team Leader position
Exciting projects
Exceptional team environment
For more information about this role, or to apply please click here.
Published 27 July 2017

Bringing purpose driven creativity to life – career opportunities
dm2 Architecture is a practice dedicated to inspiring design that provides a legacy for our clients and creates unique, thoughtful buildings.  We deliver pragmatic outcomes, with a purpose.  Working across many industries we operate in true partnership and tailor design solutions.  We currently have openings for an Architect and experienced Architectural Graduate.
If you are ready to take the next step in your career and be part of a growing business, please send your application to: Heather Gibson, Business Manager, dm2 Architecture: heatherg@dm2architecture.com.au or call 0456 866 674.
Published 27 July 2017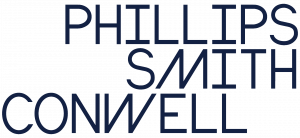 Senior Architect – Corrections
Phillips Smith Conwell Architects is a practice with a focus on innovative design solutions. Due to their ongoing success within the corrections sector they are looking for a Senior Architect to join their firm
For more information on this role, or to apply please click here.
Published 27 July 2017.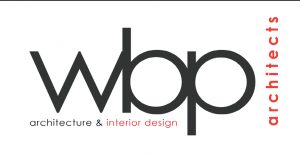 Architect / Architectural Graduate / CAD draftsman
WBP Architects have a full-time position available in our Spring Hill Office for an Architect or suitably qualified individual with architectural and drafting skills to provide complete architectural and potentially interior design services for hospitality and other exciting commercial projects for an established client base.
For more information about this role or for application details please click here.
Published 26 July 2017

Philip Chun and Associates are seeking to add a Cadet Access / DDA Consultant to our Brisbane team.
For more information, or to apply for this role click here.
Published 18 July 2017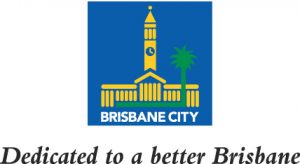 Career Opportunities: PRINCIPAL URBAN DESIGNER – STRATEGY AND DELIVERY
An exciting and rare opportunity now exists in the team. The Principal Urban Designer – Strategy and Delivery is responsible for the development of urban design outcomes for the city.  This role is responsible for leading and implementing a design program for capital projects, strategies and partnerships. The role coordinates the future planning, design and delivery of a significant portfolio of urban design improvement projects, public art and activation to increase the vibrancy of our city.
For more information on this role, or to apply please click here.
Published 17 July 2017.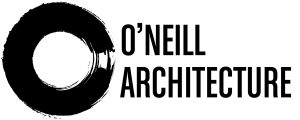 GRADUATE ARCHITECT – FULL TIME
Immediate start
At least 1 year experience working with Revit required
Contribute to a variety of projects in a supportive environment
Grow within a unique and forward-thinking Architecture practice
Fit in with our collaborative and energetic working team
We are looking for a passionate and competent all-rounder Graduate Architect with minimum 1-2 years' experience, with confidence to take on responsibilities and join our established and acclaimed firm. This is a fantastic opportunity within this highly respected practice.
Please email CV and/or portfolio to info@oneillarchitecture.com.au
Published 10 July 2017.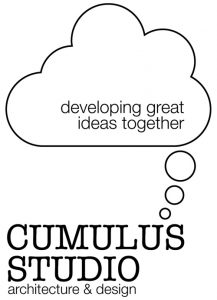 Looking for a lifestyle change 2 x Tasmanian based Senior Architects
Cumulus Studio is an award winning architecture practice with offices in Hobart, Launceston and Melbourne.
The three offices operate as one combined studio, providing flexibility in the size and scope of work undertaken and ensuring a cohesive and collaborative approach to all projects. We are currently looking to fill roles in Hobart and Launceston . Rapidly growing, these positions provide an opportunity for the right people to become long term integral members of the the team.
Applications will be received via email.
Click here for the Position Descriptions
Published 20 June 2017.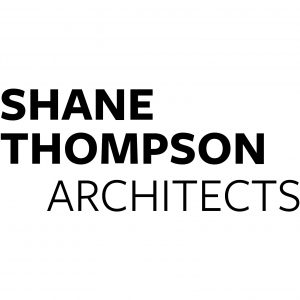 Come work with us!
We are seeking an architect or very experienced graduate (5+ years experience) to join us who wants to be at a place where they can; work in a self-directed manner; make the most of all opportunities, apply their skills, knowledge and experience to help make us better, and excel.
For more information about this role or for application details please click here.
Published 20 June 2017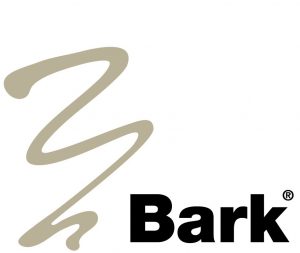 We'd love to hear from you if you are interested in moving to the Sunshine Coast!
We've made another space in our Noosa Studio to welcome a full time registered architect with minimum 1 – 2 years practice experience or a masters graduate with 2 – 3 years experience, initiative and strong documentation skills in Archicad. Experience in Lumion and Adobe Creative Suite also welcome! For more information, please click here
Please email CV / Folio 'In Confidence' to info@barkdesign.com.au
Published 5 June 2017.

PBA are looking for an experienced graduate or young architect to join our modest, design-focused practice to assist on residential projects. ArchiCAD knowledge & a sense of humour essential.
Please apply to: studio@pbarchitect.com.au
Published 26 May 2017.

Outcrop Architecture is seeking an Architectural Graduate to join our small practice in Townsville.
Working in a small practice such as ours is an opportunity to experience the full range of roles on projects – and an opportunity to see projects through all phases of design, documentation and delivery.
For more information about this role or for application details please click here.
Published 23 May 2017

JOIN OUR FRIENDLY, TALENTED TEAM IN AUCKLAND, NEW ZEALAND!
Exciting role exists for an Experienced Architect to join us at
Gel Architects in Newmarket, Auckland, New Zealand.
At Gel we've created a collaborative culture so the right minds and skills can work together to achieve superior design outcomes. Our shared vision has brought together a unique and diverse blend of architectural ideas, skills and experience to create a team we are truly proud of.
Get in touch if you are a dedicated, energetic team player seeking to achieve and grow with us long-term. You will have the opportunity to follow a path to associate and potentially Director.
Enjoy the benefits of variety in your work in a positive, productive and social environment with
a team orientated culture.
To learn more or to apply for these positions please click here.
Published 21 April 2017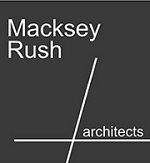 ARCHITECT/ ARCHITECTURAL GRADUATE
Macksey Rush Architects have been delivering architectural projects for over 30 years. The practice has a significant portfolio of projects, many award winning, ranging from civic, commercial, ecclesiastic, education, residential, health, interiors, industrial, masterplanning, sporting, and tourism typologies.
Positions are available for an architect and experienced architectural graduate. Must be CAD proficient (Microstation preferred). Architect applicants must have five years office experience and Architectural Graduates must have 2 years office experience. All applicants must have strong design and documentation skills.
Please email your application to admin@mackseyrush.com.au
Published 18 April 2017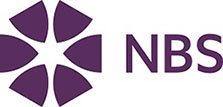 Architectural Specification Expert ‐ Technical Author – Australia
We currently have an exciting opportunity within the NBS team. This position is critical to expanding our product offering to the Australian construction market. You will play a pivotal role in delivering the company's growth and expansion to new markets both in Australia and internationally.
For more information about the role please click here
Published 13 April 2017

Experienced Graduate Architect or Masters Graduate
dion seminara architecture is seeking an Experienced Graduate of Architecture or Master's Degree Graduate that possesses exceptional architectural design and drafting skills.
We are looking for an innovative, creative and well-rounded professional with the maturity and capacity to engage across multiple projects in a collaborative work environment.
You will be involved in both design and development including Concept, Design and Master Planning, Design development, Approval documents and  Documentation and Detailing through to Construction plus contract administration as it occurs. We are a close-knit boutique practice with a team of 2-3 architects/ designers working closely with the Director. You will be an "all-rounder" that is passionate and wants to put your mark on our client's projects.
Please email your application to dion@dsarchitecture.com.au

Architectural Draftsperson or Architect with exceptional archiCAD skills
Architect with exceptional archiCAD skills | Part time or Full time role available for the right candidate
dion seminara architecture is seeking an experienced Architect with exceptional archiCAD skills, having at least 8 years post graduate experience. A willingness to learn at every opportunity, with a proactive attitude and dedication to the job. Superior organisation skills and ability to multi task, together with the willingness to ask for guidance will be highly regarded characteristics. Able to work without supervision. Highly developed communication skills are essential.
Duties and responsibilities: (this position will include and not be limited to) Doing site measure ups and preparing detailing measure ups. Managing external modellers or completing them. Doing full sets for documents including building application and full documentation and drawing up concept designs prepared by others or yourself. Assisting senior staff as needed. Picking up loose ends of projects. Photoshop presentation drawings. Meeting representatives and assisting our interior designer and architect.
Please email your application to dion@dsarchitecture.com.au