Queensland Chapter Job Notice Board
Institute members are able to advertise positions available at their practices on this page free of charge. Please contact
Madelynn Jenkins, Queensland Member Services Officer at qld@architecture.com.au if you have a position available.
 ________________________________________________________________________

HPC Architecture is a consulting and design firm located in Brisbane CBD providing a wide range of architectural services across residential, commercial, industrial, hospitality and education industries. We work closely with our colleagues at HPC Urban to deliver practical, thought-through yet daring solutions.
 Requirements:
Architecture Graduate or Registered Architect
Archicad skills
Minimum 2 years working experience
Available for full-time work or part time
If you are interested please e-mail your resume to Edyta Abramczyk edyta.a@hpcarchitecture.com.au
Published 19 September 2017.

Biscoe Wilson Architects is a studio based architectural practice located in Albion with extensive experience in the design of a broad range of small and medium scale projects.
We are looking for an Architectural Graduate to join our versatile team. The practice provides an opportunity to work on a wide range of projects in a supportive environment. Applicants must have enthusiasm for the practice of architecture and should have experience in documentation. Confidence in the use of ArchiCAD would be an advantage.
Please email your resume to Anita James anita@biscoewilson.com.au or telephone 07 3262 6770.
Published 15 September 2017.

Architect / Senior Technician
We are looking for an adventurous, experienced, and creative Architect / Senior Technician, skilled in BIM with a good sense of design, to join our Team at our riverfront studio in Brisbane.  We are an Equal Opportunity Employer with flexible working conditions.
For more information, or if you are interested in applying, please forward your CV and portfolio to PA1@nracolab.com.
Published 15 September 2017.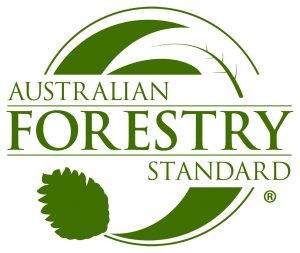 Australian Forestry Standard (AFS) Is a not-for-profit company who owns and manages the Australian Forest Standard Certification Scheme.
The AFS are looking for Independant Directors (i.e. not members of AFS Ltd or employees of members) to join their board for 3-5 meets per year, plus additional meetings (Audit & Risk, Governance and Marketing) as required.
For more information about this role please click here.
To apply, please contact simon.dorries@forestrystandard.org.au before 30 September 2017.
Published 14 September 2017.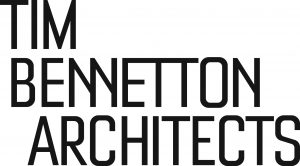 Tim Bennetton Architects are looking for a Graduate Architect or Architect to join their team.
At Tim Bennetton Architects we work in an intimate, responsive environment that collectively values good design, simplicity and positive relationships.
For more information about this role, or to apply please click here.
Published 13 September 2017

Bringing purpose driven creativity to life – career opportunities
dm2 Architecture is a practice dedicated to inspiring design that provides a legacy for our clients and creates unique, thoughtful buildings.  We deliver pragmatic outcomes, with a purpose.  Working across many industries we operate in true partnership and tailor design solutions. We currently have an opening for an Architect to join our team.
If you are ready to take the next step in your career and be part of a growing business, please send your application to: Heather Gibson, Business Manager, dm2 Architecture: heatherg@dm2architecture.com.au or call 0456 866 674.
Published 7 September 2017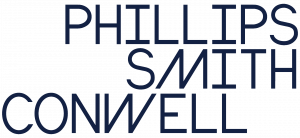 Architectural Revit Technician
Phillips Smith Conwell Architects is a practice with a focus on innovative design solutions. Since our inception in 1907, we have consistently evolved to produce a legacy of prominent and enduring designs.
We have an opportunity for an experienced Architectural Revit Technician to join our firm to work on large, complex projects.
For more information on this role, or to apply please click here.
Published 4 September 2017.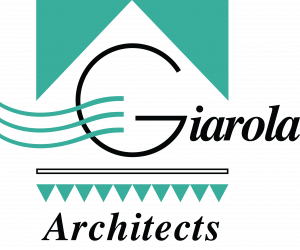 Giarola Architects are now hiring!
Part-time Architectural Technician.
We specialise in education projects; therefore, knowledge within this field would be beneficial.
For more information on this role, or for details to apply please click here.
Published 17 August 2017.

Lead Interior Designer
We are looking for a talented and experienced Interior Designer who will lead our interior projects in our Brisbane office. As we work across a wide range of design disciplines, you will be responsible for designing leading edge, memorable and functional interior spaces for our major projects in the business including space planning, furniture selection, colour schemes, hardware and light fixtures, carpet etc.
For more information about this role, or to apply please click here. 
Published 8 August 2017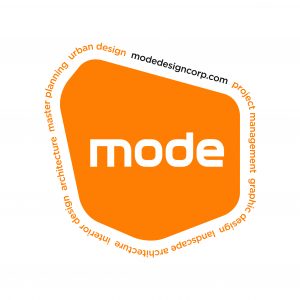 Interior Designer – QLD/ NT Interiors Leader
Team Leader position
Exciting projects
Exceptional team environment
For more information about this role, or to apply please click here.
Published 27 July 2017

Philip Chun and Associates are seeking to add a Cadet Access / DDA Consultant to our Brisbane team.
For more information, or to apply for this role click here.
Published 18 July 2017

JOIN OUR FRIENDLY, TALENTED TEAM IN AUCKLAND, NEW ZEALAND!
Exciting role exists for an Experienced Architect to join us at
Gel Architects in Newmarket, Auckland, New Zealand.
At Gel we've created a collaborative culture so the right minds and skills can work together to achieve superior design outcomes. Our shared vision has brought together a unique and diverse blend of architectural ideas, skills and experience to create a team we are truly proud of.
Get in touch if you are a dedicated, energetic team player seeking to achieve and grow with us long-term. You will have the opportunity to follow a path to associate and potentially Director.
Enjoy the benefits of variety in your work in a positive, productive and social environment with
a team orientated culture.
To learn more or to apply for these positions please click here.
Published 21 April 2017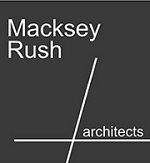 ARCHITECT/ ARCHITECTURAL GRADUATE
Macksey Rush Architects have been delivering architectural projects for over 30 years. The practice has a significant portfolio of projects, many award winning, ranging from civic, commercial, ecclesiastic, education, residential, health, interiors, industrial, masterplanning, sporting, and tourism typologies.
Positions are available for an architect and experienced architectural graduate. Must be CAD proficient (Microstation preferred). Architect applicants must have five years office experience and Architectural Graduates must have 2 years office experience. All applicants must have strong design and documentation skills.
Please email your application to admin@mackseyrush.com.au
Published 18 April 2017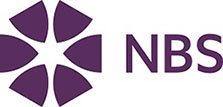 Architectural Specification Expert ‐ Technical Author – Australia
We currently have an exciting opportunity within the NBS team. This position is critical to expanding our product offering to the Australian construction market. You will play a pivotal role in delivering the company's growth and expansion to new markets both in Australia and internationally.
For more information about the role please click here
Published 13 April 2017