Queensland Chapter Job Notice Board
Institute members are able to advertise positions available at their practices on this page free of charge. Please contact Gemma Hayward, Queensland Administration Officer at 
qld@architecture.com.au
if you have a position available.
 ________________________________________________________________________
NRA Collaborative is an eminent, award winning, Brisbane based design office.
We have an opportunity for a creative Architect to join our Brisbane studio.
Do you consider yourself to be:
Creative – inventive
Design oriented
Collaborative
Passionate about Architecture
Prepared to go the extra mile
Highly skilled problem solver
For more information on this role, and for details of how to apply, please CLICK HERE.
(Published 18 October 2018)
Experienced Architects / Architectural Graduates with 3D Visualisation
Wilson Architects is an award winning practice working on many exciting projects throughout Australia.
We have practiced for over 130 years, spanning four generations. We have a collaborative and supportive culture that encourages innovation through design research.
We are seeking a full time experienced architect or architectural graduate with 3D Visualisation skills to work and grow within our team.
For more information CLICK HERE.
(Published 18 September 2018)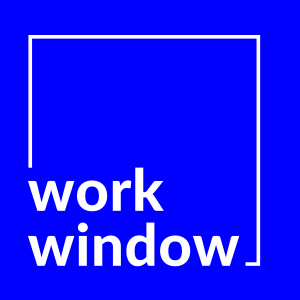 Work Window – Virtual Reality Career Exploration
Work Window is creating a virtual reality platform to help students make more informed career decisions. They are wanting to connect with a Brisbane based architect to assist with creating a virtual reality experience about what its actually like to be an Architect.
Time frames needed: 30 minutes prior to filming day to plan shots and prepare the architect, 2 hours on the day of actual filming.
Location: Ideally in the Brisbane area
To get in touch with Work Window about this opportunity, please email Cam Martin: cam@workwindow.com.au
For more information please click here.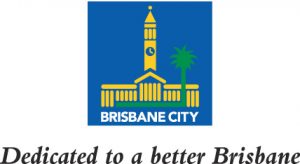 Senior Architect
Brisbane City Council
We are recruiting for a Senior Architect on behalf of Brisbane City Council's City Projects Office.  This position will initially be offered on a six month, full time, contract term, and remunerated on negotiable hourly rate basis.  We seek a candidate with well-rounded design and job management skills who is comfortable acting both in design management and project architect capacities as required by the business.  Technically, you will require technical proficiency in CAD and Revit, and as an individual you will possess confident client-facing and stakeholder management skills.  Ongoing employment is likely to be offered pending satisfactory performance.
For more information on this role, PLEASE CLICK HERE.
To discuss, please contact Rob Daly, at McArthur, on 07 3211 9700, or email your CV and a brief covering statement to rob.daly@mcarthur.com.au .
(Published 12 September 2018).

Interior Designer
m3architecture is a national award winning practice working on projects of all scales across predominantly education and public sectors.
We are seeking applications from talented Interior Designers to join our highly creative, supportive and vibrant office culture, with opportunities for professional growth and development.
Details of the role are available in the Position Description.
If this sounds like you, please email your cover letter, CV and sample portfolio to the Directors at admin@m3architecture.com
Your cover letter should briefly detail your background, education, experience and what you can bring to the m3architecture team.
Applications close at 9:00am on Monday, 9 September 2018.
(Published 29 August 2018)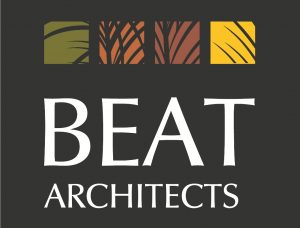 Architectural Graduate and/or Building Designer Wanted
Looking to escape the long commute, save money on living expenses and gain more leisure time?
Are you wanting more flexible working hours and variety in you work?
If so, BEAT Architects is seeking a skilled, experienced Architectural Graduate and/or Building Designer to join our firm in a full-time or contract position in our Rockhampton Office.
For more information on this role, or details to apply Please click Here.
(Published 19 July 2018).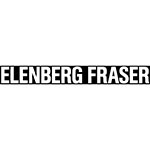 Experienced Architectural Graduate/ or Recently Registered Architect – REVIT Essential
 We want the best young architects to join our team of talented individuals.  Working with a great team, initially you will be delivering buildings through the construction phase that reflect a superb design sensibility and a dedication to producing the best outcome for all stakeholders in the built environment.  As such the position will require a minimum 2+ years of post-graduate experience in documentation and delivery, with a sound practical construction knowledge. The successful candidate will be capable of working within a team, with clients and consultants. REVIT essential.
This is an opportunity within a collaborative, progressive design practice with a great professional development path. We encourage an environment of learning and interaction at Elenberg Fraser, where staff contribute to an ever evolving culture. Salary commensurate with experience.
Please forward resume including folio (5mb max) to careers@elenbergfraser.com No downloads accepted.
(Published 9 July 2018.)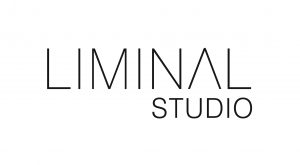 Join Liminal if you are an aspirational, talented, experienced architect who is curious and understands the value of true collaboration.
At Liminal you will be immersed in the diversity of the Creative Island, while enjoying global reach.
Think you could be a Liminal?
See how your next move, could make you.
Click on the link to find out what to do next:
https://www.liminalstudio.com.au/news/seeking-experienced-architects/
No time to waste – responses required by Monday 09 July 2018.
(Published 5 July 2018)
Gibson Architects is an established architectural practice based in Ipswich that has been steadily expanding over the years. Our current project portfolio includes education, health, community, sports and recreation, commercial, residential and multi-residential.
At Gibson Architects, we aim to deliver creative and innovative design solutions for our clients by working with them from the earliest planning stages through to project completion and thereafter. We deliver high quality architecture that is both modern and elegant whilst ensuring that the design is always considerate of its surroundings.
Due to company growth and an increase in workload, Gibson Architects is seeking applications for the following positions:
Architectural Graduate / Revit Draftsperson
Architect
For more information on this role, Please Click Here.
(Published 30 May 2018)

Senior Architect – Systems & Quality Management
O'Neill Architecture is centered on supporting our clients' successful outcomes. We work inclusively and collaboratively with all stakeholders to deliver outstanding architectural outcomes. Our work covers all parts of the creative journey; concept, feasibility, design, council support and approval, documentation, construction and completion.
We have a strong list of return clients. We are looking for a Senior Architect to guide the quality of our outputs from early concept phase to completion. We need you to have a strong construction knowledge, a methodical mind and be an interested mentor of our team.
For more information on this role, Please Click Here
(Published 18 May 2018)

Paul Butterworth Architect is a client & design-focused small studio practice based in Brisbane. We are currently looking for an experienced architectural graduate or architect [3+years' experience] to predominantly work on residential & multi-residential projects.
The successful candidate will demonstrate the following:
Intermediate-advanced ArchiCAD skills necessary
Adobe Creative Suite &/or Lumion skills a bonus
Be self-motivated
Please apply to: studio@pbarchitect.com.au
(Published 04 April 2018.)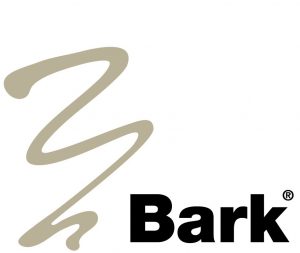 Project Architect / Experienced Architectural Graduate, NOOSA
Come and join us in June 2018.
We have upcoming opportunities in our Noosa Studio at senior level (Director support role / Associate level).
Bark offers the team a supportive and collaborative studio environment dedicated to the delivery of design excellence to clients and the built environment.
For more information on this job role, or details to apply, Please Click Here.
(Published 26 March 2018)

Due to demand we are seeking Architectural Graduates & Registered Architects to work in our Corrections, Education, Health, Commercial and Interiors sections.  Please note these are all newly created positions and applicants must have REVIT.
Remuneration will be commensurate with experience and skills of the successful candidate.
For more information on these job roles please Click Here.
(Published 19 March 2018)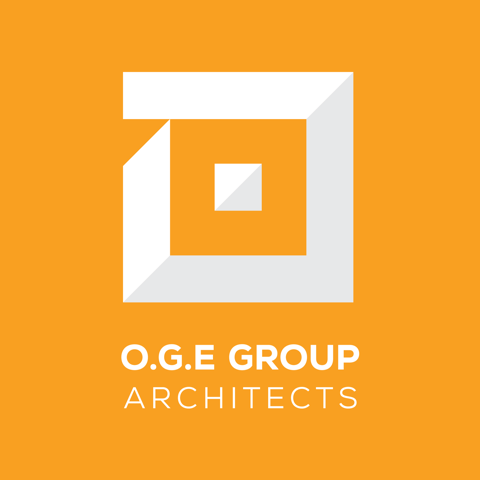 Seeking a proactive Registered Architect / Senior Architectural Technician with a passion for multi-residential architecture.
About Us:
O.G.E Group is a young energetic architectural firm on the Sunshine Coast that consists of a team of highly skilled and experienced architects and design professionals.
For more information on this role, or for details to apply please click here.
(Published 1 March 2018)

Our practice is dedicated to inspiring design that provides a legacy for our clients and creates unique, thoughtful buildings.  Working across many industries we operate in true partnership and tailor design solutions.  We currently have an opening for a Project Architect to work as part of an integrated professional team in the delivery of a variety of projects.
For more information about this role, or to apply, please click here.
(Published 21 February 2018)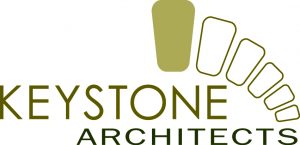 An exciting opportunity exists for an
Architect or Experienced Architectural Graduate
 to join us at Keystone Architects.We are a two architect practice established in Maryborough, Queensland since 1990.With the senior architect seeking to retire soon there is an opening for a new architect to join our ranks.  We are open to mentoring a graduate into early registration.Enjoy the benefits of variety in your work in a positive and productive environment within a team-orientated culture while living in a friendly, relaxed community. To learn more or to apply for this positions please 
click here
.
(Published 18 January 2018)