Queensland Chapter Job Notice Board
Institute members are able to advertise positions available at their practices on this page free of charge. Please contact
Madelynn Jenkins, Queensland Member Services Officer at 
qld@architecture.com.au
if you have a position available.
 ________________________________________________________________________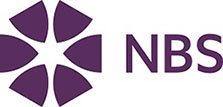 We currently have an exciting opportunity within the NBS Australian technical team for an Architect or Architectural Technologist. This position is critical to expanding our product offering to the Australian construction market. You will play a pivotal role in developing and delivering the company's growth and expansion in Australia and internationally.
For more information or to apply, please click here.
Published 6 November 2017.
At Happy Haus we believe that architecture is for everyone. Our multi-disciplinary approach opens the door to beautiful, architecturally designed homes to suit every budget.
Architects, licensed builders, estimators and manufacturers all sit in the same team and the magic happens for our clients when we put our heads together. If you think this an environment that would allow you to succeed, we are interested in hearing from you.
The Role – Architect or Experienced Graduate (3+ years residential experience).
The Employment – Flexible – 3 to 4 days per week – Negotiated with the successful candidate. 
The Term – 6 month contract (maternity cover with the opportunity to potentially continue).
For more information on this role, or to apply please click here.
Published 31 October 2017.

Sunland is an innovative development company which strives for a high level of design in the built form.
Our high-rise team comprises a collaborative studio of designers and development staff focussed on design excellence in multi-residential buildings.
Two positions are available to join the Group and be part of the delivery of a range of exciting projects in south-east Queensland.
Architectural Graduate/ Draftsperson – based on the Gold Coast, with good CAD skills and an understanding of design development and detailing. Ideally a minimum of 3 years' experience working in an architectural team environment. There is a real opportunity for career growth within the company.
Project Architect – a registered Architect, based on the Gold Coast, ideally with a minimum of 10 years' experience in running high rise projects from design through to construction completion. A motivated individual with a strong sense of design detail and a genuine interest in design and innovation around the world.
The positions will be available from mid-November 2017. Interested applicants please provide CV, cover letter/ resume to mgurney@sunlandgroup.com.au
Published 27 October 2017.

Position – Awesome Architect or Graduate Architect
The Opportunity – Arcke is currently seeking a talented, focussed and fun candidate with at least 3 years architectural experience to join our vibrant practice in the heart of West End. Ideally you would have worked in a small scale professional environment and possess solid documentation experience and associated understanding of structure appropriate to bespoke residential architecture. We work collaboratively and the ability to engage with and contribute to the design process in the studio is essential. The role will also involve interaction with consultants, clients and various authorities. 
Software Skills Required
AutoCAD
SketchUp
Adobe Creative Suite
Salary and Benefits – The salary will be negotiated based on the experience of the successful candidate.
The position will be available from mid-November 2017. Interested applicants please provide CV, cover letter and Portfolio examples to info@arcke.com.au
Published 23 October 2017.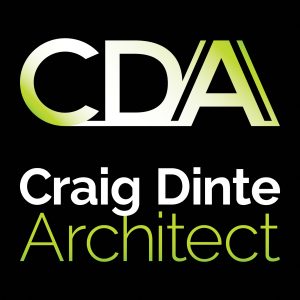 ADVANCED ARCHITECTURAL STUDENT
Craig Dinte Architect is a sole practitioner based in the bayside Redlands area.  This is a unique position for the right person as they will be an integral part with ambitious growth goals for the firm.
Ideally I am seeking an advanced architecture student with the following:
Friendly and relaxed
Good communication and design skills, and a creative mind for brainstorming
Microstation CAD skills preferred
Sketchup / 3D modelling proficient
Doesn't mind dogs (currently home-based studio)
Send brief resume to craig@craigdintearchitects.com.au
Published on 20 October 2017.

Coburn Architecture is a small but dynamic practice based in Cairns. We deliver a variety of projects across Far North Queensland and the Torres Strait. We are seeking a motivated and experienced Architectural Graduate/Registered Architect who can immediately assist with providing high quality design and documentation in Revit, as well as Contract Administration assistance.
This role will provide candidates with the opportunity to be an integral part of our small team that is focused on delivering projects suitable for the local environment and that contribute positively to the end user's well-being.
For further information please click here.
To apply for this position or if you have any questions, please contact Alanna Coburn on 0439 025 532 or email your CV to admin@coburnarchitecture.com.au
Published 17 October 2017.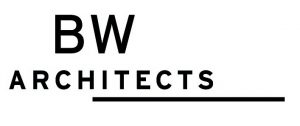 Due to a potential increase in workload, BW architects are seeking an experienced graduate architect (5+ years post graduation) or an architectural technician to join our friendly and flexible studio environment on a contract basis. Advanced Archicad knowledge is essential for the position.
For more information on this role, or to apply please click here.

PROJECT ARCHITECTS
BDA Architecture is a Gold Coast based practice of 25 staff in Mermaid Beach.  We are Archicad based with a range of residential, retail and university projects on the Gold Coast, coastal QLD and NSW.
We are looking for energetic Project Architects with minimum of 2 years experience to join our team.
Please email your application to Brigitte Troedson at b.troedson@bdaarch.com.au
Published 29 September 2017.

HPC Architecture is a consulting and design firm located in Brisbane CBD providing a wide range of architectural services across residential, commercial, industrial, hospitality and education industries. We work closely with our colleagues at HPC Urban to deliver practical, thought-through yet daring solutions.
 Requirements:
Architecture Graduate or Registered Architect
Archicad skills
Minimum 2 years working experience
Available for full-time work or part time
If you are interested please e-mail your resume to Edyta Abramczyk edyta.a@hpcarchitecture.com.au
Published 19 September 2017.

Biscoe Wilson Architects is a studio based architectural practice located in Albion with extensive experience in the design of a broad range of small and medium scale projects.
We are looking for an Architectural Graduate to join our versatile team. The practice provides an opportunity to work on a wide range of projects in a supportive environment. Applicants must have enthusiasm for the practice of architecture and should have experience in documentation. Confidence in the use of ArchiCAD would be an advantage.
Please email your resume to Anita James anita@biscoewilson.com.au or telephone 07 3262 6770.
Published 15 September 2017.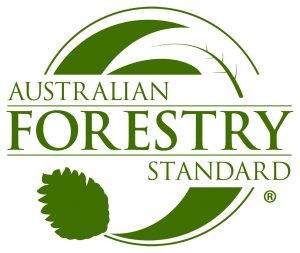 Australian Forestry Standard (AFS) Is a not-for-profit company who owns and manages the Australian Forest Standard Certification Scheme.
The AFS are looking for Independant Directors (i.e. not members of AFS Ltd or employees of members) to join their board for 3-5 meets per year, plus additional meetings (Audit & Risk, Governance and Marketing) as required.
For more information about this role please click here.
To apply, please contact simon.dorries@forestrystandard.org.au before 30 September 2017.
Published 14 September 2017.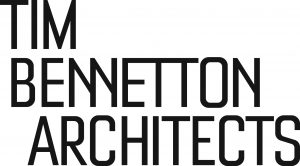 Tim Bennetton Architects are looking for a Graduate Architect or Architect to join their team.
At Tim Bennetton Architects we work in an intimate, responsive environment that collectively values good design, simplicity and positive relationships.
For more information about this role, or to apply please click here.
Published 13 September 2017

Bringing purpose driven creativity to life – career opportunities
dm2 Architecture is a practice dedicated to inspiring design that provides a legacy for our clients and creates unique, thoughtful buildings.  We deliver pragmatic outcomes, with a purpose.  Working across many industries we operate in true partnership and tailor design solutions. We currently have an opening for an Architect to join our team.
If you are ready to take the next step in your career and be part of a growing business, please send your application to: Heather Gibson, Business Manager, dm2 Architecture: heatherg@dm2architecture.com.au or call 0456 866 674.
Published 7 September 2017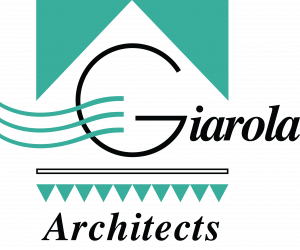 Giarola Architects are now hiring!
Part-time Architectural Technician.
We specialise in education projects; therefore, knowledge within this field would be beneficial.
For more information on this role, or for details to apply please click here.
Published 17 August 2017.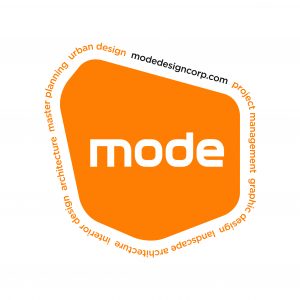 Interior Designer – QLD/ NT Interiors Leader
Team Leader position
Exciting projects
Exceptional team environment
For more information about this role, or to apply please click here.
Published 27 July 2017

Philip Chun and Associates are seeking to add a Cadet Access / DDA Consultant to our Brisbane team.
For more information, or to apply for this role click here.
Published 18 July 2017

JOIN OUR FRIENDLY, TALENTED TEAM IN AUCKLAND, NEW ZEALAND!
Exciting role exists for an Experienced Architect to join us at
Gel Architects in Newmarket, Auckland, New Zealand.
At Gel we've created a collaborative culture so the right minds and skills can work together to achieve superior design outcomes. Our shared vision has brought together a unique and diverse blend of architectural ideas, skills and experience to create a team we are truly proud of.
Get in touch if you are a dedicated, energetic team player seeking to achieve and grow with us long-term. You will have the opportunity to follow a path to associate and potentially Director.
Enjoy the benefits of variety in your work in a positive, productive and social environment with
a team orientated culture.
To learn more or to apply for these positions please click here.
Published 21 April 2017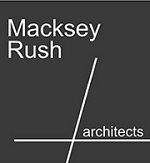 ARCHITECT/ ARCHITECTURAL GRADUATE
Macksey Rush Architects have been delivering architectural projects for over 30 years. The practice has a significant portfolio of projects, many award winning, ranging from civic, commercial, ecclesiastic, education, residential, health, interiors, industrial, masterplanning, sporting, and tourism typologies.
Positions are available for an architect and experienced architectural graduate. Must be CAD proficient (Microstation preferred). Architect applicants must have five years office experience and Architectural Graduates must have 2 years office experience. All applicants must have strong design and documentation skills.
Please email your application to admin@mackseyrush.com.au
Published 18 April 2017