Queensland Chapter Job Notice Board
Institute members are able to advertise positions available at their practices on this page free of charge. Please contact
Madelynn Jenkins, Queensland Member Services Officer at qld@architecture.com.au if you have a position available.
 ________________________________________________________________________

SENIOR POSITIONS.
JOIN OUR FRIENDLY, TALENTED TEAM IN AUCKLAND, NEW ZEALAND!
Exciting roles exist for an Experienced Architect and a Senior Designer/Technician to join us at
Gel Architects in Newmarket, Auckland, New Zealand.
At Gel we've created a collaborative culture so the right minds and skills can work together to achieve superior design outcomes. Our shared vision has brought together a unique and diverse blend of architectural ideas, skills and experience to create a team we are truly proud of.
Get in touch if you are a dedicated, energetic team player seeking to achieve and grow with us long-term. You will have the opportunity to follow a path to associate and potentially Director.
Enjoy the benefits of variety in your work in a positive, productive and social environment with
a team orientated culture.
To learn more or to apply for these positions please click here.
Published 21 April 2017

Architect
Trebilcock & Associates are well known architects, located in Windsor and serving Queensland for the past 24 years. We specialise in designing houses that are beautiful and functional and sensitive to the environment, appropriate to their site and location – and most of all to suit our clients. Our projects demand attention to detail, careful and creative design solutions and the best people.
We require a motivated, committed architect to expand our innovative team and help build our practice with us.  Incentives are offered, over time, to the right person.
Our commissions are innovative, highly individual and require an elevated level of detailing to help our builders deliver beautiful homes.
This position is full-time and the ideal applicant will have the following:
Degree qualified Architect with at least five (5) years post graduate experience
Efficient with Autocad and have highly developed documentation skills
Ability to hand sketch (an asset)
Ability to work closely with the directors, but ideally over time will be able to work autonomously
Attractive remuneration is available based on experience, along with longer term company incentives. We also provide fresh lunch daily.
Please email your resume, with covering letter, and any questions regarding this position to derek@trebilcock.com.au
Published 21 April 2017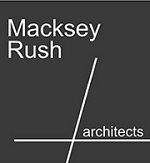 ARCHITECT/ ARCHITECTURAL GRADUATE
Macksey Rush Architects have been delivering architectural projects for over 30 years. The practice has a significant portfolio of projects, many award winning, ranging from civic, commercial, ecclesiastic, education, residential, health, interiors, industrial, masterplanning, sporting, and tourism typologies.
Positions are available for an architect and experienced architectural graduate. Must be CAD proficient (Microstation preferred). Architect applicants must have five years office experience and Architectural Graduates must have 2 years office experience. All applicants must have strong design and documentation skills.
Please email your application to admin@mackseyrush.com.au
Published 18 April 2017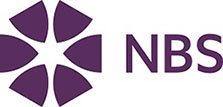 Architectural Specification Expert ‐ Technical Author
Australia
 NBS is the new Australian subsidiary of the knowledge management business of the Royal Institute of British Architects (RIBA). Through its brands the Company is the leading provider of construction information, products and services in the UK and is now expanding Internationally.
 At NBS, we are committed to offering distinctive, innovative specification and information solutions to the construction industry. Our pedigree stretches back over 40 years when the first National Building Specification (NBS) was launched and we are now recognised as the leading provider of software based construction information in the UK.
We currently have an exciting opportunity within the NBS team. This position is critical to expanding our product offering to the Australian construction market. You will play a pivotal role in delivering the company's growth and expansion to new markets both in Australia and internationally.
 The role:
To author the technical content for NBS Specification products
You will work with other Technical Authors in content research and development
Regularly contribute to customer research and engagement activities such as newsletters and industry information sessions
 The candidate:
Hold a degree (or equivalent) in Architecture or a related discipline and have substantial experience
within the Australian construction industry
Have the demonstrable ability to interpret technical information and write it in plain language
Have precise, comprehensive and technically accurate written English communication skills
Will be able to produce well structured, clear, concise text with excellent spelling and grammar with
ability to plan and prioritise work to meet deadlines
Hold basic to intermediate knowledge and understanding of Building Information Modelling
Will be based in Australia and can work independently
 Applications:
To apply for this role please email your CV and a covering letter to: mike.obrien@thenbs.com.au
Closing date: 28 April 2017
Published 13 April 2017

Experienced Graduate Architect and Masters Graduate
dion seminara architecture is seeking an Experienced Graduate of Architecture and  Master's Degree Graduate that possesses exceptional architectural design and drafting skills.
We are looking for an innovative, creative and well-rounded professional with the maturity and capacity to engage across multiple projects in a collaborative work environment.
You will be involved in both design and development including Concept, Design and Master Planning, Design development, Approval documents and  Documentation and Detailing through to Construction plus contract administration as it occurs. We are a close-knit boutique practice with a team of 2-3 architects/ designers working closely with the Director. You will be an "all-rounder" that is passionate and wants to put your mark on our client's projects.
https://www.seek.com.au/Job/33140997?_ga=1.149730102.1852953550.1491530393
Published 12 April 2017

Architectural Draftsperson or Architect with exceptional archiCAD skills
dion Seminara Architecture is seeking an experienced architectural Draftsperson or Architect with exceptional archiCAD skills, having at least 8 years post graduate experience. A willingness to learn at every opportunity. Superior organisation skills and ability to multi task. Proactive attitude and dedication to the job. Willingness to ask for guidance. Able to work without supervision. High level of communication skills.
Duties and responsibilities: (this position will include and not be limited to) Doing site measure ups and preparing detailing measure ups. Managing external modelers or complete them. Doing full sets for documents including building application and full documentation and drawing up concept designs prepared by others or yourself. Assisting senior staff as needed. Picking up loose ends of projects. Photoshop presentation drawings. Meeting representatives and assisting our interior designer and architect.
https://www.seek.com.au/Job/33153639?_ga=1.91102362.1852953550.1491530393
Published 12 April 2017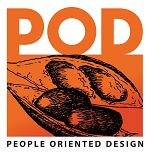 Graduate – CAIRNS Based Position 
We are an innovative practice based in Cairns (with an emerging office in Brisbane) and we are looking for a graduate to join our team in Carins.
We are seeking someone with 3-5 years of experience post-graduation. Revit skills are essential, as are good interpersonal skills, and an ability to work independently. Someone who has run a small project from beginning to completion of construction would be perfect, or someone who has undertaken complex documentation of medium sized projects on Revit.
We are a small, agile, multi-disciplinary and exciting practice that is keen to support a fulltime position for a graduate who has documentation experience. We would prefer someone with at least 3 years' experience working and living in Australia.
POD works on residential, health, community, education, industrial and small scale commercial projects. We also specialise in community engagement, Indigenous projects and research.
Applicants should send their CVs and/or portfolio to Shaneen@peopleorienteddesign.com.au. Applicants are encouraged to demonstrate their Revit documentation skills and experience, written communication abilities and other skills in Photoshop, excel, Adobe In Design and any other graphic software.
published 07 April 2017


 Architectural Technician 
A highly renowned, award-winning architectural firm, located in Maroochydore and Brisbane, requires an Architectural Technician to join their team.
Our focus is on approaching architecture as an art form. Regarding design as an evolutionary process integral to every decision. We aim to maintain an open mind towards every task, to test new ideas, and to achieve beautiful and practical designs.
Skills and experience:
Tertiary qualification in Architecture or similar
Highly proficient with ArchiCAD
Strong ability to work autonomously and in a team
Previous experience working on multi-residential projects
Role:
You will be required to take control of a documentation team and ensure that detailing of drawing is done to perfection.
Interested candidates please submit your CV and portfolio in a single PDF to reka@ogegroup.com.au.
published 10 March 2017


Design Architect 
A highly renowned, award-winning architectural firm, located in Maroochydore and Brisbane, requires an Design Architect to join their team.
Our focus is on approaching architecture as an art form. Regarding design as an evolutionary process integral to every decision. We aim to maintain an open mind towards every task, to test new ideas, and to achieve beautiful and practical designs.
Your duties:
Develop concepts and innovative ideas for new projects
Provide support to the Design Manager in leadership as well as design management and team direction
Demonstrate good time management
Sound knowledge of design theories, principles and practice
Understanding of relevant planning controls and regulatory requirements (including BCA/NCC and Australian Standards)
Ideally you will have:
1-2 years professional experience working on multi-residential projects
Site feasibility and conceptualisation
Experience in all phases of a project for multi-residential/ commercial typologies including concept design, schematic design, town planning, tendering, construction documentation, contract administration and
Tertiary qualification in Architecture
excellent ArchiCAD skills
What are we looking for:
Creative, passionate and motivated individual
Ability to collaborate and support colleagues
Strong architectural and design sensibilities
Ability to find innovative solutions to challenges and create effective strategies to achieve goals
Good time management
Interested candidates please submit your CV and portfolio in a single PDF to reka@ogegroup.com.au.
Published 10 March 2017

City of Gold Coast are seeking a qualified architect to join the team responsible for providing specialist architectural, urban design, interior design and heritage advisory services, along with providing strategic policy and planning on urban design and heritage issues to City of Gold Coast and the community. In joining the team you will play an important role in the transformation of the City's urban realm.
This is a permanent position based on the Gold Coast.
To find out more, please see our recruitment board at: https://erecruit1.mercury.com.au/GoldCoast/ViewPosition.aspx?id=2CVn0g2oETU=&jbc=ere

Partners Hill are looking for an Experienced Architectural Graduate or Architect to join our team. The role is a 6 month contract based in Brisbane, with the possibility to extend. Further details via the job post on Seek.
https://www.seek.com.au/Job/32900012?_ga=1.82223952.716652312.1466042866
Published on 1 March 2017

We are seeking an experienced Teacher of ARCHITECTURE with additional Subject Coordinator responsibilities for a University Preparation Program for international students.  Tasks include:
Subject Co-ordination Duties- plan the program, organise and manage assessment, and manage a small Architecture teaching team
Curriculum Development- review and make innovative changes to the existing curriculum and design an online learning platform using Moodle
Teaching- Teach 3 classes of 10-15 international students
A successful candidate will have:
A relevant degree and/or industry experience
Experience teaching in a tertiary environment
Desirable: experience teaching international students
Conditions:
Competitive salary package- $90,000 + 10.5% super
Full time one year contract to the end of the year
Start date: As soon as is possible
5 work hours, with no more than 12 hours of teaching
Staff benefits package
There is likely to be an opportunity for a contract extension for the right candidate.  There may be more teaching required and less curriculum development work in any second contract in line with the standard duties assigned to Subject Coordinators.
Interested candidates can send a cover letter and resume to Natalie Oostergo, Deputy Academic Director at oostergo@fdn.uq.edu.au.
Published 1 march 2017