Upscale

EVENT OVERVIEW
Design: Build: Collaborate: Network
Upscale provides students with the opportunity to collaborate with their peers, architecture professionals and technical advisors, which works to foster a mentoring network. As a program it promotes the work and vision of Australian architectural students. Students will gain insight into working with real clients and seeing their designs come to life through the build process.
The 2016 Upscale event was held in Adelaide alongside the National Architecture Conference at the University of South Australia. Throughout the weekend of designing and building students benefited from spending time with architects who were on hand to assist. The end result was exceptional with the Upscale team creating an exhibition space to house the models of first year students from the University of South Australia. The Institute would like to thank Bondor for their sponsorship of the event and Jemima Ninnes (SONA Vice President for Events) for her amazing work putting the event together.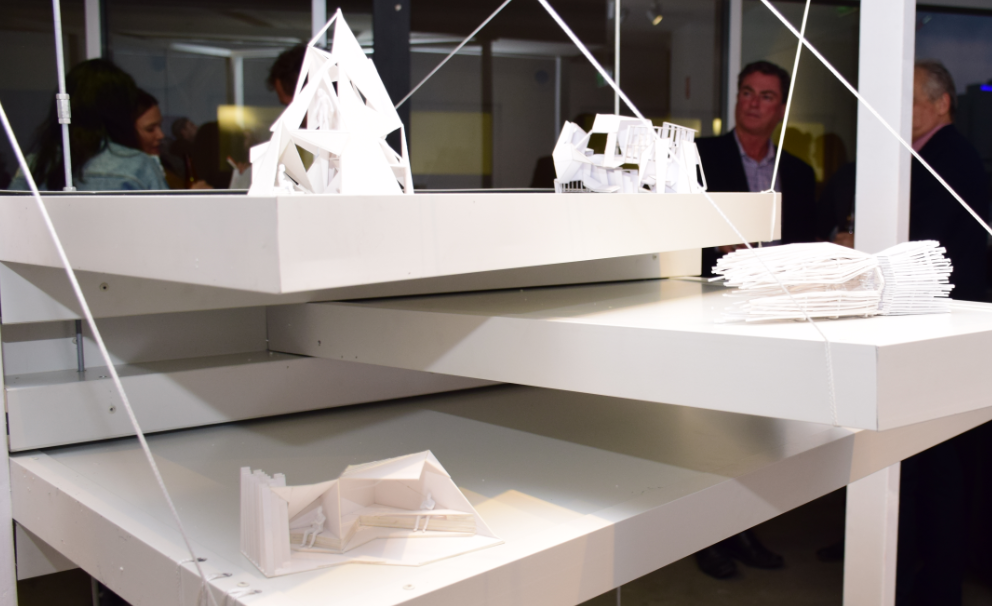 Bondor believes passionately in supporting architecture students and graduates (early practitioners) as they develop their technical skills, translating great designs into realised projects. Upscale enables this process to occur in a practical, hands on environment, with substantial mentoring support offered to the participants by working alongside experienced architects and Bondor technical advisors. The skills learnt by the participants during the briefing and design phase, fabrication and construction process will be invaluable to the students as they continue their journey into architecture. This is one of the core reasons Bondor is proud to support programs such as Upscale. Bondor's technical advisors continue to support architects through all projects that they are engaged on, offering practical solutions to many design challenges.
Read more about Upscale in Architecture AU!
We look forward to another great year of Upscale in 2018.
Proudly sponsored by

Proudly supported by