SuperStudio 2014

SONA Congratulates the National Winning Team of SuperStudio 2014!
Congratulations to the winning team from South Australia, and to those who come a close second from Queensland and third from Western Australia! The National Jury have also commended projects with teams from New South Wales and Victoria. Thank you to all who participated in SuperStudio 2014, we look forward to seeing you next year!
First Place
Yasmin Munro, Year 2, University of South Australia
Claebon Sandell, Year 2, University of South Australia
Ricky Sallemi,Year 2, University of South Australia
Check out team SA 05's proposal here.
The National Jury commented:
A provocative idea that was spatially, materially and experientially rich and engaging and for this reason stood out from the other entries. The scheme also thoughtfully addressed the brief in terms of its site specificity, temporal nature, and engagement with occupants.
A very clever, engaging concept that becomes impossible to ignore. The judges in general weren't sure if you intended this intervention as a working model in a university or as an art piece in a gallery, either way we loved it, well done.
Yasmin, Claebon and Ricky will receive return tickets to Venice and entry to the Venice Bienalle courtesy of SuperStudio National Sponsor Bondor!
Second Place
Kyle Jonsson, Year 1, Bond University
Francois Sneeden, Year 1, Bond University
Thomas Puc, Year 1, Bond University
Check out team QLD 13's proposal here and below for the sound file!
The National Jury commented:
A very simple and elegant idea that used minimal means to make a powerful spatial and material gesture. The jury was impressed with the simplicity and legibility of the idea, although it was felt that the standard of graphic communication could have been higher.
You've chosen a theme close to every Australians heart & presented an extremely creative idea that could actually be achieved in real life………… I really liked that aspect. Your presentation addressed the "event based", "site specific", "construct/destructibility" requirements of the brief really well….. fantastic effort.
SONA was very impressed with this team of 1st years from Bond University! Kyle, Francois and Thomas highlight the fact that students in earlier years of their education should not be put of entering competitions such as SuperStudio for fear of being beaten by those with  more experience, great ideas happen everywhere!
Third Place
Kyra Lomas, Year 5, University of Western Australia
Lan Nguyen, Year 5, University of Western Australia
Emily Sullivan, Year 5, University of Western Australia
Check out team WA09's proposal here.
The National Jury commented:
A highly detailed proposal that engaged directly and imaginatively with the issues of an existing site – a well-considered and well communicated idea. Although each scenario of occupying the public space was well considered, the jury felt that the scheme may have been stronger if it was refined down to a single key idea that was clearly communicated, rather than multiple scenarios.
An emotive topic for any of the public who visit Perth CBD. Your submission combines a level of permanent infrastructure change (water & light) with the portability of the event based structures……….. I hope Perth City Council is listening.
Commendation
Emily Basile, Year 5, University of Melbourne
Jeanne Dantas do Sousa, Year 2, Deakin University
Ana Cecilia Moreira Marques, Year 3, Deakin University
The National Jury commented:
A well communicated and engaging proposal that presented a compelling idea for using public space.
SONA was super impressed to see this team consisting of students from various year levels and universities do so well. This interaction and networking between students of various year levels and unis is one of the aims of SuperStudio.
Check out team VIC 09's proposal here.
Commendation
Demas Rusli, Year 5, University of New South Wales
Jason Goh, Year 5, University of New South Wales
Plini Roessler-Holgate, Year 5, University of New South Wales
The National Jury commented:
The jury was impressed with the subtlety and minimal means used by this scheme to rethink the way people engage with public space.
Check out team NSW 14's proposal here.
The National Jury included SuperStudio Creative Directors Zuzana Kovar and Nicholas Skepper, SONA Vice President – Competitions Morgan Kennedy and National Sponsor Bondor Representative Glen Roberts.
What is SuperStudio? Find out more!
THE BRIEF
Producing Architecture
REGISTRATIONS
Online registrations are now closed!
Simply select the host university location below nearest to you and follow the link to register!
Adelaide – University of Adelaide
Gold Coast –  Bond University
Darwin – Charles Darwin University
Launceston – University of Tasmania
Geelong – Deakin University
Perth – University of Western Australia
Sydney – University of Sydney
ELIGIBILITY
To be eligible to participate students must be SONA members.
SONA MEMBERSHIP
Become a SONA member!
SONA membership is FREE for 1st year undergraduate students!
Not in 1st year? JOIN for the first time or RENEW your membership with our  special offer 9 month membership price  – $65.00
As a SONA member you can register for SuperStudio for FREE – simply select your location above to register!
COST
SONA members can register for FREE!

CREATIVE DIRECTORS OF THE COMPETITION BRIEF
Introducing the Creative Directors of SuperStudio 2014!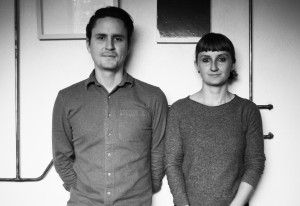 Nicholas Skepper and Zuzana Kovar of ZUZANA & NICHOLAS architects!
Zuzana Kovar and Nick Skepper both graduated with a Bachelor of Architecture (hons.I) from the University of Queensland, and both are current PhD candidates at the Royal Melbourne Institute of Technology. The Brisbane based practice works across various design fields, from architecture, including research, building and teaching, through to product and exhibition design. This open ended approach allows ZUZANA&NICHOLAS to engage in a broad range of work and scales.
PRIZES
Win loads of amazing prizes including the chance to win return flights to Venice with entry to the Venice Biennale and Architext book vouchers.
NATIONAL SPONSOR
Huge thanks to the SuperStudio National Sponsor BONDOR.
As a proud supporting partner of the Australian Institute of Architects, Bondor was delighted to take part in SuperStudio 2014 – a fantastic 24 hour design competition for students of architecture or similar disciplines.
At SuperStudio sessions around the country, Bondor representatives were pleased to see so many students involved in an Institute initiative that supports the creative process, innovation and design.
Bondor representatives in each state met some truly inspiring students, witnessed their creativity firsthand, and were also able to inform them of Bondor's extensive product offering, recent design innovations and impressive body of work.
Institute events such Superstudio allow Bondor to better understand what is important to architects and how we as a building products business can improve our relationship with the architects of today and tomorrow.
Bondor congratulates the winners of this year's SuperStudio and looks forward to supporting similar events and programs for Institute student members in the near future.