SuperStudio 2018 – Breathing Space

Architecture Students Design Competition
SONA is full steam ahead in organising this year's SuperStudio Architecture Students Design competition. The competition will run across the country with students responding to the same brief in teams. Winning teams from each state will go through to the national shortlist where the National winning team will receive a cash prize of $3000.
DATES & TIMES
Saturday 22 September 9.00am – 5.00pm – Brief will be released across the country at 9.00am
Sunday 23 September 9.00am – 5.00pm with dinner and presentations afterwards.
ENTRY FEE
This event is FREE for SONA members!
Non-members can participate at a cost of $55.00 or become a SONA member and receive our special membership offer of $67.50 with full access to member benefits including entry to SuperStudio
How it works:
You will need to register online individually in your state. You will receive a participant pack with all the details for your specific event. Teams will be formulated on the day and you can ask to be with your friends. Teams of three are handed the brief on the Saturday with final presentations to be held on Sunday. The winners of each state/territory go through to the national shortlist and have 10 days to finesse their presentation. The number of teams who go through to this shortlist depend on the number of schools in that particular state.
REGISTER NOW
Individually register for your state location
Syd (including ACT & Newcastle) – University of New South Wales
Vic – Monash University
Qld – Queensland University of Technology
SA – University of South Australia
Tas – University of Tasmania
WA – University of Western Australia
NT – Charles Darwin University
2018 CREATIVE DIRECTORS
Thom McKenzie and Naomi Stead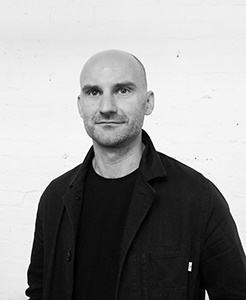 Thom McKenzie is the director of Winwood McKenzie Architects.
Prior to founding his own practice, Thom worked for leading international practices in Melbourne, Amsterdam, Milan and New York.
Thom is an active member of the profession. He is currently National president of the Emerging Architects and Graduate Network (EmAGN), a National Councillor of the Australian Institute of Architects and a member of the National Education Committee.
Thom completed his Bachelor of Architecture at the University of Melbourne. He was awarded a traveling scholarship to study at the University of Manchester. He has taught design, construction and professional practice at RMIT, the University of Melbourne and Monash University.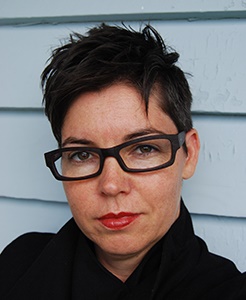 Naomi Stead is Professor and Head of the Department of Architecture at Monash University
Naomi Stead is Professor of Architecture and Head of the Department of Architecture at Monash University, Adjunct Professor in the School of Architecture at the University of Queensland, and research Leader at Hayball.
Her research interests lie broadly in architecture's cultures of production, reproduction, mediation, and reception. She edited the book Semi-detached: Writing, representation and criticism in architecture (Uro, 2012), and was from 2011-2014 editor of Architectural Theory Review.
Stead is an award-winning and widely published architecture critic in Australia, having written more than fifty commissioned feature and review articles in professional magazines over the past decade. She is presently an architecture columnist for the San Francisco-based online Places Journal, where she writes essays on concepts and mythologies within and without architecture.