Upcoming Competitions
Transformation 2030 Competition
urbanSURGE Place Making Competition
Cocktail Napkin Digital Sketch Competition
Basel Pavillion of Culture Trail
UIA Durban 2014 – Warwick Junction
Transformation 2030 Competition – ENTER NOW!
WIN a paid internship at Internationally renowned Perkins Eastman + $10,000 in cash prizes!
'Transformation 2030' is a global design competition that challenges architecture and engineering students to design a high-performance building that has a positive transformational impact on people and the planet. Participants get real-world experience designing a building based on existing industry needs and regulations, located in an actual community in need. The competition is hosted by AIAS. Learn more by going to our competition website here.
Some notable aspects of Transformation 2030 design competition are:

Partnerships
We're collaborating with industry-leaders Architecture 2030 and incorporating new educational content from them as a complementary component to using Autodesk's software tools and analysis.
We worked with the Majora Carter group to find an actual building site that also engages the students around social issues and urban renewal. The site is a former juvenile detention center in a food desert in the South Bronx that, ironically, is located next to one of the biggest fresh produce distribution hubs in the country. The competition is to develop a fresh foods market and culinary center.
High profile Jury
• Ed Mazria from Architecture 2030,
• John Kennedy from Autodesk
• Amy Patel from HOK
• Scott Shiamberg from Perkin Eastman
• Senior Associate from Gang Studio
Prizes
• Grand Prize- 5-8 week paid internship at Internationally renowned Perkins Eastman (Internship will be awarded to the best individual design) or $7500 cash award should a team win.
• 2nd place- $5000
• 3rd- $3000
• 4th- $1500
• Faculty sponsorship award $500
• The BPA Certificate is a pre-requisite (free online course).
The Autodesk® Building Performance Analysis (BPA) Certificate Program is a free online course for architecture and engineering students that teaches necessary building science fundamentals for designing high performance buildings. Through self-paced online tutorials, quizzes and Autodesk software exercises, the BPA Certificate Program gives students the skills required to help drive an industry-wide transition to performance-based sustainable design.
Participants do not have to complete the program to register, but must finish the program to submit, – they will be asked to upload their certificate as proof when submitting their design.
For more information, visit: www.aias.org/transformation2030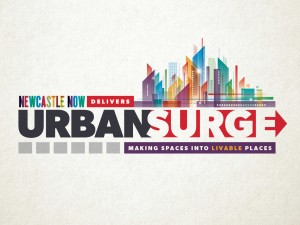 urbanSURGE Place Making Competition
The official urbanSURGE place making competition an initiative of Newcastle NOW & EmAGN newcastle is now OPEN to delegates of the upcoming Nexus – 2013 Australia and New Zealand Student Architecture Congress!
To register your interest and receive the competition brief & entry form please contact nicole@newcastlenow.org.au.
This competition is sponsored by Newcastle NOW and will run on the 6th of July.
Enter for a chance to build your place-making idea and share in a prize pool of $4,000!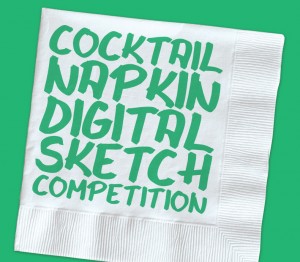 Cocktail Napkin Digital Sketch Competition
Competition Brief:   Follow in the footsteps of Renzo Piano who sketched amazing design ideas for Smeg on a cocktail napkin. Now you have the opportunity to sketch your kitchen design, as part of the Nexus Student Congress from 3 – 6 July. Simply download the app SketchBook Express (free) or SketchBook Pro ($3.99) to your smartphone, tablet or laptop and get sketching! Your design could be as simple as an island bench or as lavish as a pop-up kitchen with all the trimmings. There is a truckload of prizes up for grabs and all shortlisted entries will be published on sona.architecture.com.au.
The specs:
• entrants must be Nexus Student Congress delegates or SONA members
• simply email your entry to nexus@architecture.com.au along with your full contact details and what device (mobile, tablet or PC/Mac) you designed your kitchen sketch on
• winners announced at Nexus Student Congress Closing Party on Fri 5 July 2013
• major category prizes include iPad minis, FAB10 Happy Bar fridge, Autodesk training for you and your class mates, iTunes vouchers, JB HiFi vouchers, plus instant prizes include Autodesk moleskin notebooks and Smeg laptop cases
About Sketchbook:   Autodesk SketchBook is a professional-grade paint and drawing application offering a full set of sketching tools and a streamlined user interface. Use it to digitally capture your ideas as napkin sketches or produce artwork on-the-go. Check out the below video or visit www.sketchbook.com for more info.
Download now! (Free versions available) • SketchBook for mobile devices (Android and iOS) • SketchBook Mobile Express for tablets (Android) • SketchBook Express for iPad
• SketchBook Pro for PC and Mac
For any queries and troubleshooting, email nexus@architecture.com.au
Basel Pavillion of Culture Trail
Basel is the third largest city in Switzerland. With approximately 175,000 inhabitants, it has become internationally known and earnt its place amongst Europe's great cities whilst remaining relatively cosy, quiet and small. It has the privilege of sitting on the border of three countries; Switzerland (to which it belongs), France and Germany and being the last navigable port on the Rhine.
Quite possibly, the first thing that comes to mind when we think about Switzerland is the precision of its watches, its controversial banking system or its chocolate. But Switzerland also possesses a great cultural and artistic heritage that shouldn't be overlooked.
During the Middle Ages, Switzerland forged a great artistic tradition in the field of religious art – and it hung onto it for centuries. Then in the beginning of the 20th century there was a turnaround and Switzerland became the worldwide capital of design. Designers such as Josh Krlos, Théo Ballmer and Max Bill led an aesthetic movement that went on to have a huge influence in the graphic design (known as  'International' or 'Swiss Style') that we now see on a daily basis. Who doesn't know the Bauhaus posters or hasn't used, at least once, the Helvetica font?
But it wasn't just graphic design. In painting, we find illustrious names such as Alberto Giacometti, Angelica Kaufmann and Paul Klee, and in architecture Mario Botta, Herzog & De Meuron, Bernard Tschumi, Peter Zumthor and Le Corbusier, just to name a few. These prodigious Swiss sons and daughters got us thinking that without Switzerland – its art and all its expressive forms – modernity, as we know it, probably                  wouldn't exist.
The robust and stable Swiss financial system, together with this artistic richness, has bestowed the country with a great number of private art collections of incalculable value.
Over the years, many of these private collections have been opening up to the public. When counted together with the city's public museums, Basel is the European city with the greatest density of museums, with over 36 exhibition spaces spread out over barely 3 square kilometres.
The city's cultural offering is nothing short of incredible and logically it attracts a great number of tourists. That said, many of them feel a little lost and lack direction on where exactly to go to appease their artistic appetite.
Sumbission deadline:  31 October 2013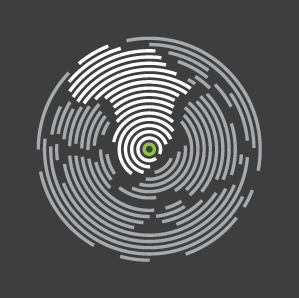 UIA Durban 2014 – Warwick Junction
INTERNATIONAL COMPETITION FOR ARCHITECTURE STUDENTS
'Warwick Junction', a unique location within central Durban, is the site for the international competition open to architecture students worldwide, launched as part of the next UIA congress in South Africa (3-7 August 2014). This transport node is a place for exchange and informal commerce with unique qualities at an unprecedented scale.
Based on the congress theme 'Architecture Otherwhere', the aim of the competition is to highlight the complex ecology of Warwick Junction and its economic, social and cultural dynamic by proposing solutions that will be to the benefit and well being of the community and the half a million people who frequent this area every day. Projects must propose three visions simultaneously: a long term – large scale solution; medium term – medium scale solution; an immediate small scale intervention.
Registration deadline: 31 October 2013