Vic Chapter Job Notice Board
Institute members are able to advertise positions available at their practices on this page free of charge. Please contact erin.hourigan@architecture.com.au if you have a position available.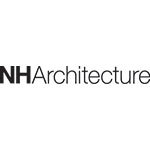 Graduate of Architecture
NH Architecture is a leading Australian design studio founded on the principles of collaboration & open debate, where architects and designers are united by a commitment to creating outstanding contemporary architecture. We are looking for an experienced Graduate of Architecture who is willing to 'get their hands dirty' by contributing to and supporting architectural projects including working on concept and design ideas, completing construction documentation and project coordination. Read More.
---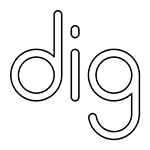 Documentation Expert
Dig Design is Docklands based architecture and interior design firm looking for an architectural documentation expert with a strong work ethic and an eye for detail. Dig Design specialises in boutique residential developments and single residences delivered on tight timelines, but we also do work in the health, commercial and public sectors, so you must be able to work efficiently (fast) and accurately under pressure across multiple projects and project types simultaneously. This position offers a genuine opportunity to advance your career within an expanding practice. Read More.
---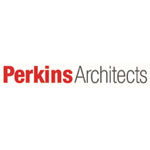 Positions Available
Perkins Architects is a medium sized architecture firm located in Prahan. Due to a number of exciting projects we are seeking to expand our team, we have positions available for experienced architects, graduates of architecture and students. Read More.
---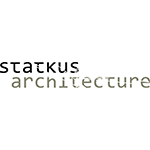 Position Available
We are currently looking for you to join our Northcote architecture studio. We are a small practice working primarily on single residential projects that focus on quality, creative and unique outcomes for end users for extensions, new homes, multi residential & mixed use projects. Read More.
---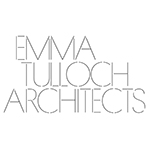 Architect/Graduate of Architecture
Emma Tulloch Architects is a boutique architectural and interiors firm with a passion for design. We have several new and exciting projects in the high end single residential, multi-residential and boutique office fields. We are looking for a recent architectural graduate and Architect to join our expanding team. Read More.
---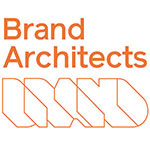 Project Architect
Brand Architects has been established for over 25 years. The practice has an excellent reputation for our work in a wide variety of public buildings with a focus on Education, Community and Sport and Recreation. We are seeking an Architect to join our busy team on a diverse range of projects. Read More.
---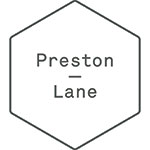 Project Architect
Are you looking for an opportunity to join a dynamic small practice and work on a diverse range of projects? A full-time position is available in our growing Melbourne studio for an exceptional Project Architect with 4-8 years' experience. Read More.
---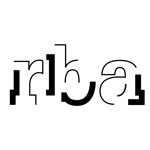 Graduate of Architecture position
We are seeking an enthusiastic graduate of architecture with between 1-2 years of post-graduate experience to join our growing team. This is an on-going full-time position and you will be working closely with the director and experienced architects to utilise and develop your skills to deliver successful projects. Read More.
---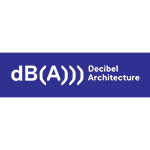 Experienced Senior Architect
Decibel Architecture (dB(A)) is looking for an experienced Senior Architect (10+years) who is seeking an opportunity to work across a key Project Architect and Practice Management role within our team on innovative, challenging and extraordinary projects throughout Australia and South East Asia. We are hunting for a committed, energetic and sophisticated design and delivery thinker, who will wield robust degrees of agency and leadership in design, quality and practice within our studio. Read More.
---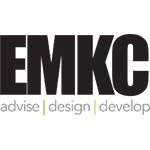 Position Available 
EMKC is a boutique property development company located in heart of Melbourne CBD. We specialise in the Industrial sector, providing innovative and astute property solutions. We are currently looking for an experienced, passionate and motivated architect to work with our high-end clients on sophisticated pieces of work. Read More.
---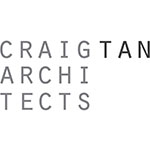 Architect 
Craig Tan Architects is an award winning 5 person architecture and interior design studio working on a range of architectural and interior design project types. We currently have a range of exciting residential, retail, hotel and hospitality projects, and have an employment opportunity opening up an architect with 5-10 years experience. Read More.
---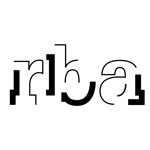 Heritage Conservation Architect
RBA Architects and Conservation Consultants Pty Ltd are seeking an experienced Heritage Conservation Architect to join the team. The position is senior and involves: research, analysis, design, documentation, publication and contract administration of building works to places of heritage significance (both conservation and adaptive reuse works) and providing advice to significant historic building owners and authorities. Read More.
---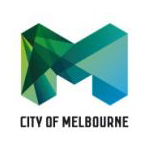 Team Leader Urban Design and Design Review (Permanent Full Time)
A leadership role to champion and ensure great urban design and strategic planning outcomes in the City of Melbourne. For further information on the role and how to apply please click here.
---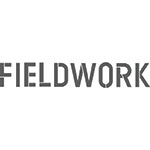 Associate Director
With many exciting projects in the pipeline and on site, Fieldwork has commenced the search for an Associate Director to join the leadership of the practice. The Associate Director role is required to jointly lead delivery for the practice and, along with the Directors, manage the professional, commercial and cultural aims of the organisation. Leadership, ambition, sound management, quick and accurate problem solving as well as excellent judgement are essential. The role encompasses all aspects of design development, documentation, contract administration, quality control, project management, and client negotiation and management. Only exceptional candidates of the highest calibre will be considered. If you are interested in the role, please email your CV to careers@fieldworkprojects.com.au and attention to Ben Keck.
---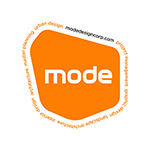 Studio Manager
MODE is a fast growing, multi-disciplinary design practice, with ten studios across Australia, New Zealand and Vietnam. We employ over 140 talented employees across architecture, urban design, master planning, interior design, landscape architecture and graphic design. Currently we have a vacancy for an experienced Studio Manager to join our Melbourne team. Read More.
---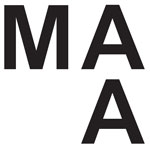 Project Architect
MAArchitects is seeking an experienced Project Architect to work on design focused, mid sized multi residential projects. Our practice has a culture of design innovation; the successful applicant must have a strong appreciation of design and demonstrated experience in the design development and documentation of projects of this type. The role involves direct contact with the client and consultants working in collaboration with the Director. In particular we're looking for candidates with excellent presentation skills; have experience working on similar scaled multi-residential projects in Melbourne; ability to coordinate consultants and liaise with authorities; demonstrated documentation and drawing management skills; and with flexible, easy-going personality. Read more.
---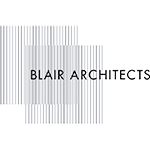 Experienced Graduate of Architecture
Blair Architects is currently seeking creative and self-motivated Experienced Graduate of Architecture to join our expanding design team, immediate start. Read More.
---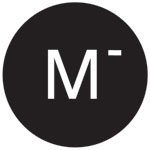 Project Architect
Merrylees Architecture seeks an experienced Project Architect with minimum 5 years experience, mostly working in a project architect capacity on high-end residential homes in Australia. This is a minimum 4 days per week role, located in our boutique studio in the heart of Ripponlea Village. We value work-life balance, the studio is very relaxed and friendly, the projects and clients are carefully vetted to ensure we only take on jobs that will be inspiring and rewarding. Read More.
---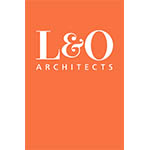 Building Information Modelling Project Manager
Leigh & Orange Limited, a Hong Kong based international architectural practice is looking for applicants for a BIM Project Manager position. Read More.
---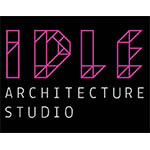 Project Architect
We are a boutique practice of around 10-12 staff working from a converted warehouse in Cremorne. Our open plan office is design focussed, collaborative based and committed to delivering excellent projects. We are currently looking for a talented individual to join our friendly team. Experience on high end multi-residential and commercial projects is desired, paired with a proactive personality, strong communication skills and an exceptional design/ detailing sensitivity. Vectorworks experience (preferred but not essential) as well as basic knowledge of Rhino and fluency in Microsoft Office and the Adobe Suite. We offer an excellent opportunity for a talented person to consolidate their skills and grow with this established business. Read More.
---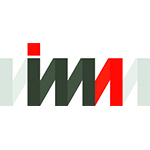 Senior Project Architect
Interlandi Mantesso Architects are a mid-sized architectural firm looking for an experienced Architect to join their team. You will have the opportunity to work on a variety of projects from Multi-Residential to Commercial and Alpine. Our practice uses ArchiCAD exclusively and so experience with this software package is essential. Read More.
---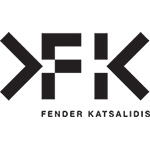 Project Architect
Fender Katsalidis welcomes registrations of interest from talented Project Architects. Within its open plan studio in Southbank, FK offers to potential candidates secure full-time positions, professional development opportunities, a social and vibrant culture and supportive studio environment dedicated to the delivery of design excellence to our clients. FK's Project Architects perform senior roles on projects and are generally regarded as being on a pathway to leadership positions within the practice. Read More.
---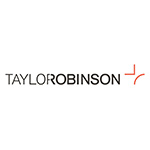 Senior Design Architect
Taylor Robinson are seeking an experienced architecture professional with a passion for design who can demonstrate a strong creative ability, with experience in major retail, commercial and education projects. Revit experience is desirable. Job is based in Perth. Read More.
---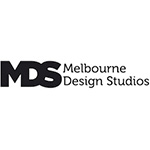 Senior Architect (Full-Time or Part-Time / Casual)
Are you passionate about contemporary and sustainable architecture ? Feel that documentation is part of the design process? Then you could be a great fit. We are a multi-award winning small practice, working from a fun environment in the heart of Collingwood. We are in the process of going from being a 'start-up' to becoming an established practice. A lot of our work is residential and/or interiors-based, but we are also involved in commercial and institutional work – and most of our projects end up winning an award. Read More.
---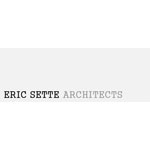 Architect and Graduate of Architecture
Eric Sette Architects is a young and expanding boutique architecture practice. Operating from a studio in Melbourne's leafy northeast, Eric Sette Architects is offering a long term opportunity to be part of a busy growing practice. One position is available for a talented registered Architect or Graduate of Architecture with 5 – 10 years post graduate experience. We are seeking an all rounded, easy going, assertive and positive individual with a genuine passion for architecture. Read More.
---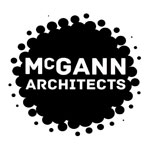 Architectural Documenter – Revit
McGann Architects based in South Melbourne are looking to appoint an experienced (minimum of three years) architectural documenter with both residential and commercial experience. This is a key role within a growing business with excellent opportunities. Read More.
---
Senior Aged Care / Healthcare Architect
We are currently seeking a senior architect to work on design, documentation and contract administration of health, aged care and apartment projects. Read More.
---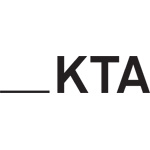 Project Architect / Documentation Leader
KTA are a leading Melbourne-based architecture, landscape and urban design practice with a portfolio of extensively awarded and published projects across a range of sectors. This role is critical to the success of our organisation, we're looking to recruit a proactive and experienced Project Architect / Documentation Leader who can embrace a varied scope of work. Read More.
---