On Saturday over 30 emerging architects & graduates braved Sydney Train's trackwork to make their way out to Barangaroo South to attend our tour lead by the ever-so-knowledgeable Avtar Lotay of Richard Stirk Harbour + Partners (RSHP). At one of the pop-up waterside venues Avtar and his team took us through a presentation focused on the design and planning of Barangaroo (minus the politics). What was clear was the amount of design detail and thought put into the development by RSHP both at a macro and micro scale. We later meandered through Barangaroo's streets to experience for ourselves the intended views and connections between city and harbour, and the intersections between public & private through the lobby spaces.
We'd like to thank the team at RSHP for sharing so much insight and knowledge on this tour, the team at Lendlease for letting us use the pop-up space and carry out this tour, and all the participants who attended.
Our apologies to those who were on our waiting list as this tour was at capacity. To hear about our future events, please sign up to our mailing list to hear about any upcoming tours, and follow us on social media to be kept up to date.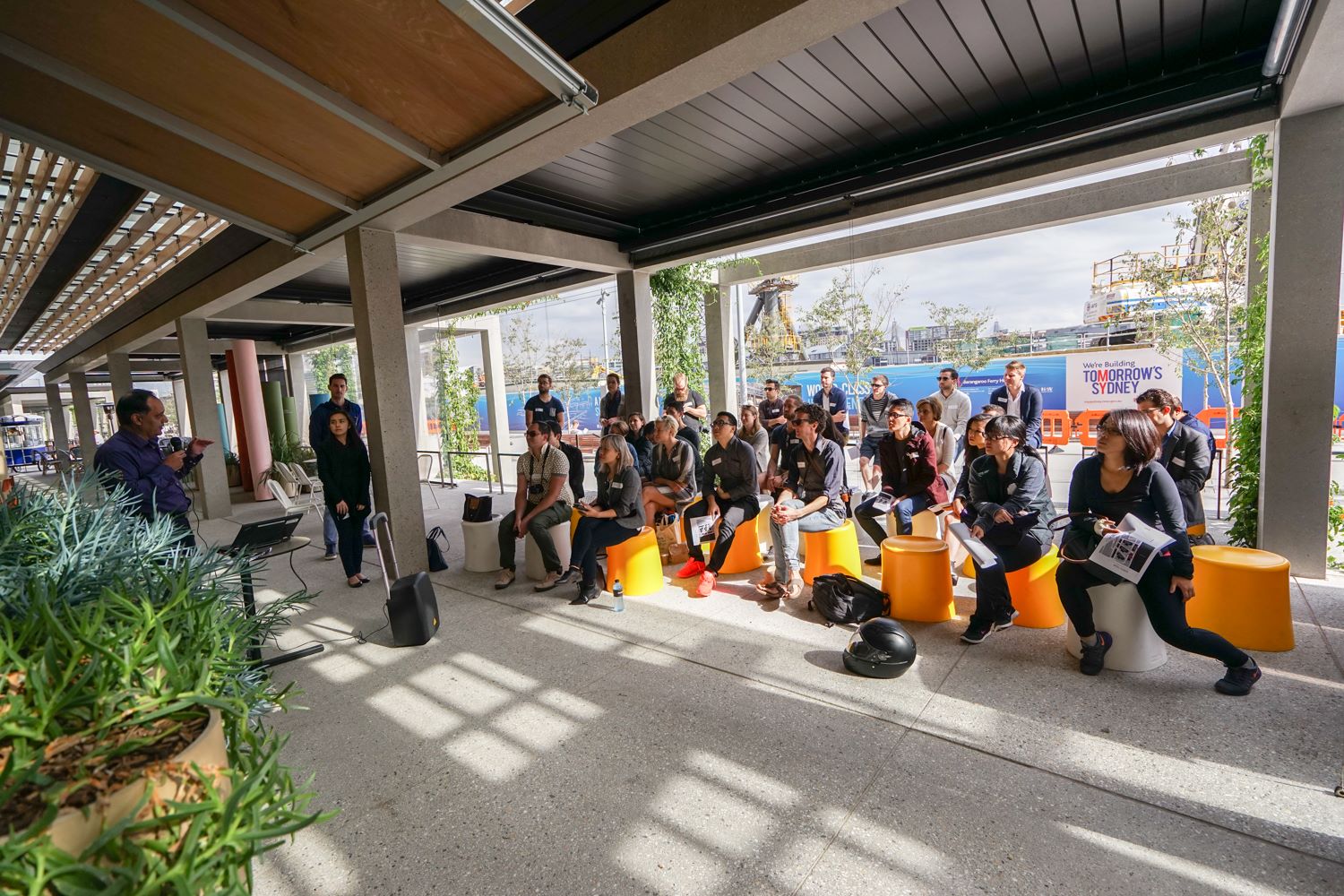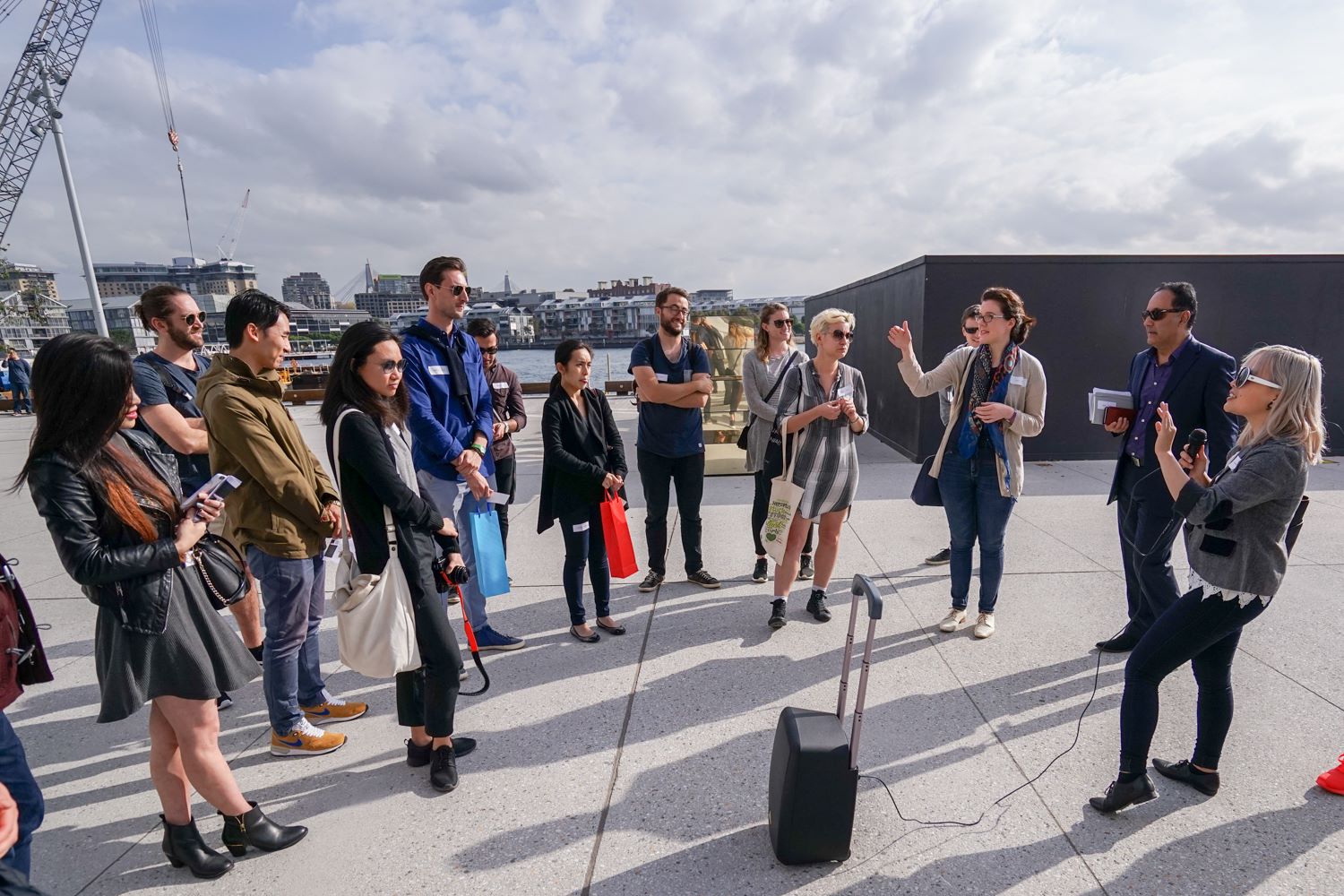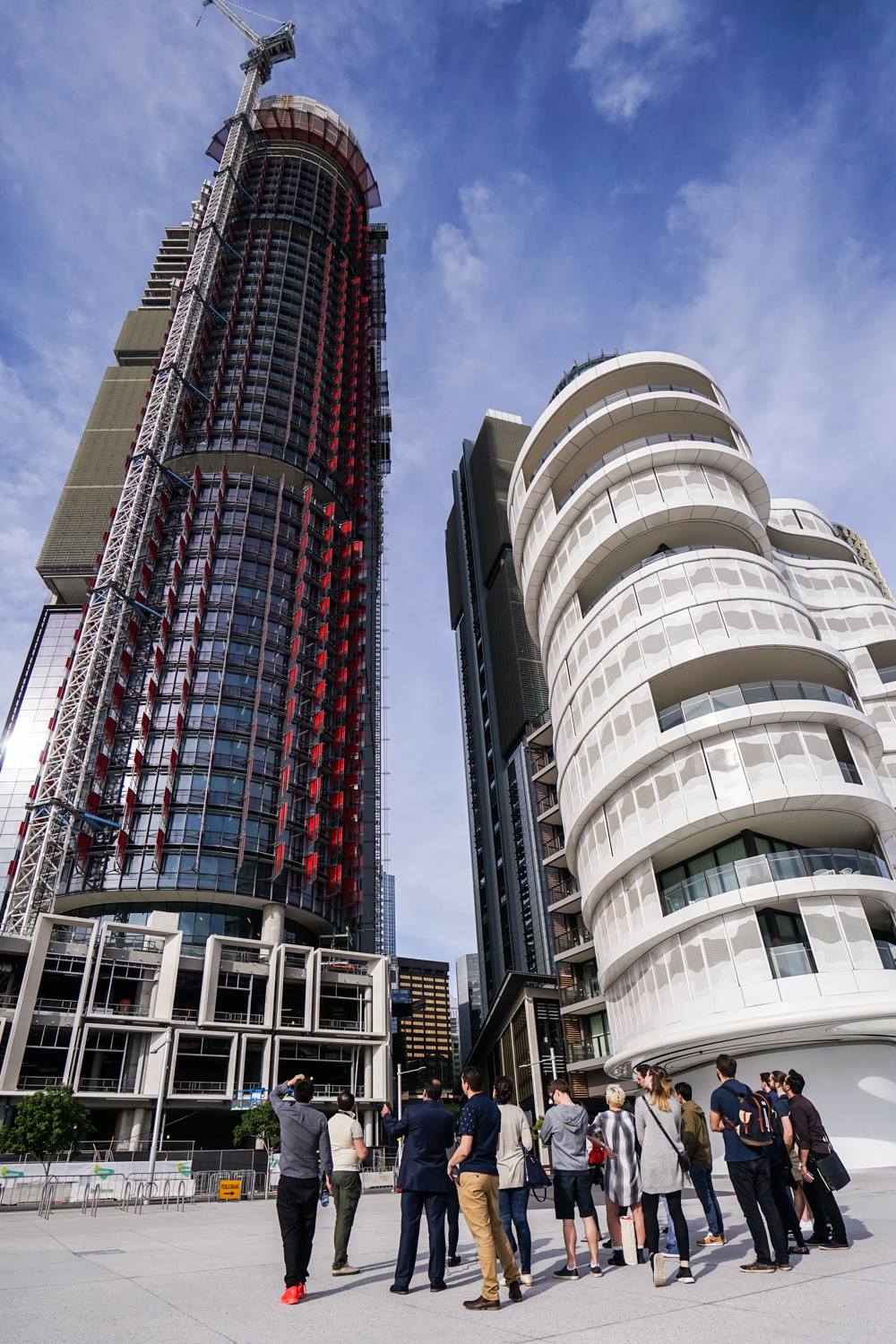 Pics by Joseph O'Meara