BEN MILBOURNE, Bild Architecture, Victoria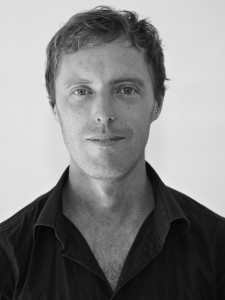 Having graduated from the University of Sydney with first class honours in architecture, Ben Milbourne continues to enthusiastically and ambitiously invest in the profession.
Milbourne's commitment to architecture includes mentoring and teaching at RMIT and Monash Universities. He has contributed widely to publications and exhibitions, and was a finalist in the 2013 Australian Timber Design Awards.
Since forming his own practice, Bild Architecture, in 2008, Milbourne has established a reputation for working collaboratively with his clients, colleagues and the broader industry to produce serious, bold and well-considered designs that integrate sustainability to minimize the environmental impact of the whole life of the project.
As a founding partner of Regional Associates, he has significantly contributed to community and conservation programs with extremely disadvantaged communities, producing real and tangible benefits for the local people and the environment in Uganda and Rwanda.
Milbourne's personal commitment to architecture and the built environment impressed the jury, making him an excellent candidate for the 2014 Dulux Study Tour.
MICHAEL ZANARDO, Studio Zanardo, New South Wales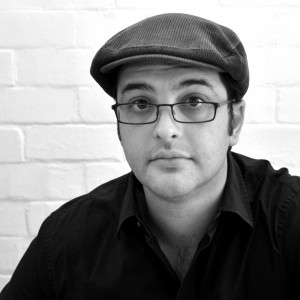 Michael Zanardo graduated from the University of Technology, Sydney (UTS) in 2003 with first class honours and is a registered architect in New South Wales. His credentials in all of the Dulux Study Tour selection criteria – practice, design, education and community – are exemplary.
Zanardo has demonstrated a passion and commitment for architecture, in particular social and affordable housing. He has published several papers on affordable housing and regularly delivers lectures at public forums, universities, conferences, and professional CPD events. Zanardo has successfully combined practice and consultancy with an ongoing dedication to research and teaching activities. He has taught every year since graduation, first at UTS and now at the University of Sydney.
Zanardo enthusiastically contributes to the architecture community, particularly initiatives that engage with the public. A team member of Super Sydney, he has been actively involved in the Institute's Architecture on Show series, has volunteered for Archikidz and is an active member of the New South Wales Chapter's Built Environment Committee.
His focus on serving people and community through design was highly commended by the jury, who considered Zanardo an outstanding ambassador for Australia's emerging architects and a worthy participant in the 2014 Dulux Study Tour.
SUZANNAH WALDRON, Searle x Waldron Architecture, Victoria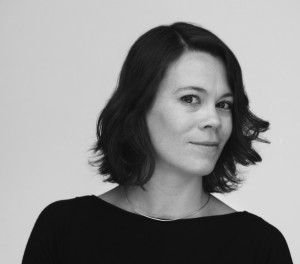 Suzannah Waldron has progressed quickly in her career, becoming widely recognized for her leadership within the profession in both practice and education. After graduating with first class honours from RMIT University in 2006, she gained valuable experience in the UK and in Europe with the Office for Metropolitan Architecture (OMA). In 2007, she co-founded Melbourne-based practice Searle x Waldron Architecture, a firm which is engaged in public and cultural projects and has an international focus – a difficult path for many.
The studio's built and unbuilt work is widely awarded and published, most notably the Art Gallery of Ballarat Annexe, which received the Institute's Victorian Chapter 2012 Award for Public Architecture – Additions and Alterations and was the cover story for Architecture Australia. The studio has also won multiple competitions including MoCAPE in China and UN-Habitat spatial design competition for a mobility centre in Kosovo, and was shortlisted in the Sherman Contemporary Art Foundation's Fugitive Structures competition.
In practice, Waldron demonstrates a high level of professionalism, a sense of clarity in approaching design within complex cultural and civic contexts, and an ability to communicate with professionals and non-professionals.
CHERRY WILLIAMSON, CKDS Architecture, New South Wales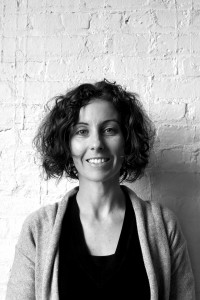 Cherry Williamson received a Bachelor of Architecture with first class honours from the University of Newcastle in 2008, and was a recipient of the University Medal. She also received the Architects Medallion from the NSW Architects Registration Board.
After working with Michael Marshman and Associates in Bega as a student, Williamson worked with Francis-Jones Morehen Thorp in Sydney for five years before joining the CKDS Architecture team in Gosford in late 2012. In her current role she is admired for her ability to read a project brief, assemble a team and inspire everyone – including the client – to deliver excellence in architectural services from design to completion.
Williamson has made a significant contribution to architectural education and to the Australian Institute of Architects as founder and co-chair of EmAGN Newcastle. Over the past eight years, she has mentored a number of students and graduates on their journey from university to employment. Williamson impressed the jury with her personal commitment to architecture practice and her enthusiasm for her role as a tutor, as well as her involvement with the Institute. The jury agreed that she is an excellent candidate and would benefit greatly from the experience of the Dulux Study Tour.
JENNA ROWE, Terroir, New South Wales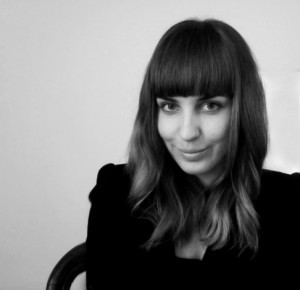 Jenna Rowe graduated from the University of Tasmania's Masters of Architecture program with first class honours. She started her career as a research assistant in the office of the Tasmanian Government Architect, and is currently employed as a retail design manager at Terroir.
Rowe's commitment to and passion for architecture and design is evident in the energy and focus that she has applied to extracurricular activities. She is very active with EmAGN, first in the Tasmanian Chapter and currently with the New South Wales Chapter, and she is also a prolific blogger and user of social media. As such, she is part of the next generation of architectural spokespeople, bringing the dialogue about the benefits of design to the broader community.
The jury agreed that Rowe would gain immensely from the Dulux Study Tour. Her enthusiasm for sharing information with the broader community means she is well placed to share her learnings from this invaluable experience. As her first overseas travel, the 2014 Dulux Study Tour will be of great benefit to the ongoing development of her career.