NIC BRUNSDON | Spacemarket, Western Australia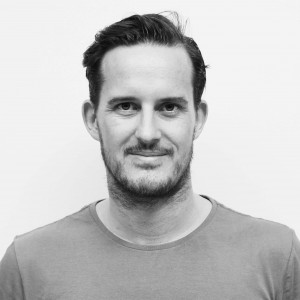 Nicholas Brunsdon graduated from the Curtin University of Technology with honours in 2004 and has since been recognized for his creative leadership and entrepreneurship within the profession. Nicholas first began as a sole practitioner in 2006 when he established his own practice, while also contracting at Nettle Architects. In 2007 he moved to Abu Dhabi, UAE to become the manager of a newly formed design division of construction company Force 10 UAE.
Rather than accepting the status quo, Nicholas is continually investigating new ways of engaging with the built environment. When he returned to Perth in 2009, he resumed his practice and in 2011 he launched perhaps his most significant contribution to date, Spacemarket.
Spacemarket is a not-for-profit, grass-roots initiative that "pairs empty urban spaces with potential tenants." This program has begun to shape legislation through strategic partnerships and is currently proposing to develop a code and policy for the adaptive re-use of existing buildings.
Alongside Spacemarket, Nicholas has launched Post-, an architectural design and development arm that delivers the commissioned pilot projects for the initiative.
CASEY BRYANT | Andrew Burns Architects, New South Wales
Casey graduated from University of Sydney in 2010 with honours receiving the CHL Turner Prize, the Ruskin Rowe Prize, the Partridge Partners Prize and as a finalist for the Colorbond Steel Student Biennale. Casey worked in Melbourne with McBride Charles Ryan, before returning to Sydney to work with Andrew Burns Architects.
In conjunction with Andrew Burns Architects, Casey has been instrumental in the design and delivery of several significant residential and cultural buildings, not least of which includes the Australia House in Japan. Casey now works within his own practice Casey Bryant Architecture as well as maintaining collaborations with Andrew Burns Architects.
A passionate photographer with teaching connections at universities in NSW, Casey anticipates using these platforms to document and passing on the experiences of the Dulux Study Tour.
JOHN ELLWAY | James Russell Architect,  Queensland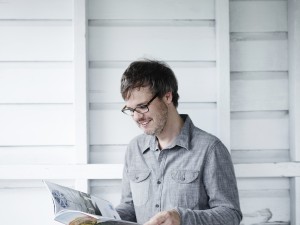 John began his career as a graphic designer working internationally, before deciding to become a mature age student in architecture at the University of Queensland.
In his education, John has shown initiative in directing his own learning. He chose to attend the 2013 Glenn Murcutt Masterclass, and won the 2011 SONA Superstudio in Queensland. From his own interest, John undertook an independent study of the work of John Railton, digitising the archive and organising tours for the public for Brisbane Open House.
In the media, John is an active and positive contributor to print and online publications, as well as radio. He has lead the way in developing an online community via Instagram- he now has 1200 followers who are sharing work, ideas and experiences.
John has already shown a willingness to create his own opportunities and to contribute to the profession, and the jury hopes that the 2015 Dulux Study Tour can take him further along that path.
BONNIE HERRING | Breathe Architecture, Victoria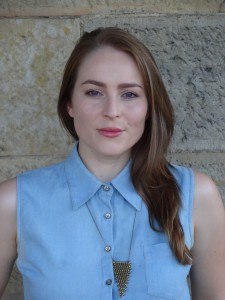 Graduating from the University of Tasmania with First Class Honours in 2009, Bonnie Herring has been employed at Breathe Architecture since 2010, and was made an associate in 2011.
In this relatively short amount of time, Bonnie has become respected within the industry, and has positioned herself as a leader within the profession. Bonnie is pivotal in the development of Breathes ideals towards a sustainable and ethical built environment.
Bonnie has demonstrated a passion and commitment for architecture. As the project architect on The Commons – the 2014 Frederick Romberg Award for Residential Architecture – Multiple Housing – social and affordable housing is where Bonnies focus and interests are strongly positioned.
Bonnie is adamant about making a significant contribution to the development of sustainable housing, by way of challenging industry and community perceptions, planning and building regulations, and developers preconceptions of inner city affordable housing.
MONIQUE WOODWARD | WOWOWA, Victoria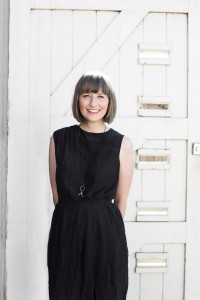 Monique graduated from RMIT in 2009, and has since progressed quickly in her career. Monique is a founding director at WOWOWA, having started her career working alongside John Wardle Architect, ARM and Cassandra Complex.
Improving the way architects communicate the value of good design, is key to the drive behind Monique Woodward. Monique is active in various Institute committees, as well as various extracurricular organisations including the, Creative Women's Circle, Victorian Young Architects Group, and the League of Extraordinary Women.
Monique's commitment to, and passion for architecture and design, is evident in the energy and focus that she has applied to these extracurricular activities. Monique is a passionate about advocating the role architects play making of our future cities. Campaigning local politicians prior to the recent Victorian State election, about the future quality of built work in the city is one example