Louisa Gee | Partners Hill  (QLD)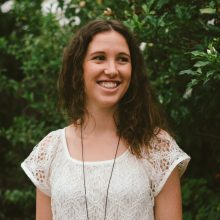 Louisa Gee graduated as Valedictorian from the University of Queensland's (UQ) Master of Architecture Degree in 2009, and is a registered architect in Queensland. Her passion for developing the education of others is supported by her significant involvement in teaching both undergraduate and master's programs at UQ. Gee's contribution to architecture has also been recognised through the National Trust Queensland Heritage Awards for Wolston House Tea Terrace (2010), while at the Architectural Practice Academy. Her exceptional contribution as Co-Chair of EmAGN Qld programs are notable and many, and her interest in enhancing the architectural profession undoubtedly grew from her early involvement in broader community programs centred around volunteer builds, such as Gloucester Guesthouse (2004), Burst *003 (2005), Solomon Islands Post Tsunami aid work (2009) and ongoing involvement in Whiptail – a straw bale guesthouse. The learning and energy that Louisa has gained from these achievements is evidently folded back into her own practice, Louisa Gee Architects, her position at Partners Hill and her ongoing teaching engagements at UQ. Her genuine concern for 'learning by doing' is also manifest in her studio practice development and community engagement. The jury believes Gee will undoubtedly further develop this learning and her ongoing contribution to the profession through participating in the Dulux Study Tour.
Follow Louisa on Instagram
Partners Hill website
Morgan Jenkins | Morgan Jenkins Architecture (QLD)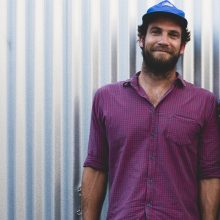 Morgan Jenkins is a sole practitioner based in Brisbane, Queensland. His eponymous practice, Morgan Jenkins Architecture, is a small-scale firm specialising in residential, commercial and retail projects. The practice's award-winning built works deftly explore the connections between occupant, materiality, construction and place and are realised in collaboration with Nielsen Workshop. Together they have designed and built boutique residential and commercial projects including the Taringa Pavilion, an elemental platform for living that responds to the seasonal occupation of the suburban site, and the North Lakes Office fitout which was recognised with multiple awards at the 2016 Australian Interior Design Awards, including the award for Sustainability Advancement. Alongside his emerging architecture and building practice, Morgan is the creative director of Vulture Street Industries, a small events company that initiated The End of the Line Festival in 2014. More than 15,000 people attended this free, annual street party in the Brisbane suburb of Woolloongabba in 2016. The festival program includes music stages, market stalls, food trucks, projection art and children's activities. The jury believes as a hands-on, humble and dedicated architect who is passionately engaged with the craft of the profession and public activation, Morgan's participation in the Dulux Study Tour will increase his contribution to the profession and the community.
Follow Morgan on Instagram
Morgan Jenkins Architecture website
Alberto Quizon | CHROFI (NSW)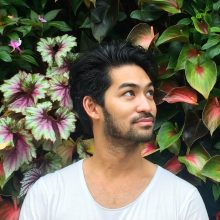 Alberto Quizon completed his Master of Architecture from the University of Technology, Sydney in 2010. Currently an associate with CHROFI, he is also a passionate design teacher with the University of Technology in Sydney and in 2016 led CHROFI's Master of Architecture design studio exploring possibilities of proactive architectural interventions on the built environment. Since joining CHROFI in 2011, he has become a key member of the practice and has made significant contributions to bespoke small-scale public projects, a public sculpture at Barangaroo and been a key participant in many of the practice's competition wins including Stamford on Macquarie, The Goods Line and Ian Potter National Conservatory. In parallel to his project contributions, Alberto plays a critical role in the practice's marketing and communications output, designing and managing the website and its content as well as the content of various social media platforms. Alberto is a gifted individual with exceptional design talent and a critical mind. He is a thinker who has a deep perception of how architecture can change the world and, as an emerging voice in our architectural community, the jury considers Alberto will benefit greatly from the inspirations and experiences that the Dulux Study Tour offers, and in turn contribute this value back to the profession and students.
Follow Alberto on Instagram
CHROFI website
Claire Scorpo | Claire Scorpo Architects (VIC)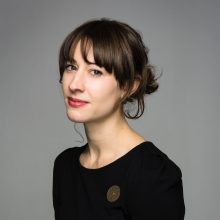 Claire Scorpo graduated from RMIT in 2013 with a Masters of Architecture with Distinction, and a Bachelors of Architectural Design. She is a director of Claire Scorpo Architects, having started her career as a student architect at Edmond and Corrigan, and NMBW Architecture Studio. Her approach to design is grounded in the belief that landscape shapes the way we plan our living spaces. Claire is passionate about challenging notions of what can be achieved on modest budgets and finding generosity within tight urban sites. She believes quality architecture needs to once again be an accessible product. Claire's commitment to education is evident through her commitment to teaching as an integral part of architectural practice. She has been leading design studios at RMIT since 2011, where her initial studios focused on volume housing. Winning multiple awards, including in the 2016 Houses Awards and the 2015 Architeam Award Winner, the jury believes that Claire will gain significantly from participating in the Dulux Study Tour and be influential in the future of the architectural profession.
Follow Claire on Instagram
Claire Scorpo Architects website
Imogene Tudor | Sam Crawford Architects (NSW)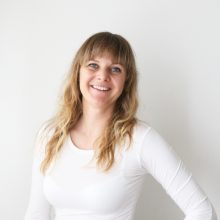 Imogene Tudor is a born leader. Her experience and enthusiasm is evidenced by her many professional pursuits; she works across practice, teaching, community and journalism. A registered architect in NSW, Imogene graduated from the University of NSW in 2006 with First Class Honours. She went on to work at BVN, Staughton Thorne and DRAW.  A recent career highlight included leading the team of architects working with Oscar winner Catherine Martin of BAZMARK on the refurbishment of an Art Deco hotel in Miami. Imogene is currently Senior Architect with Sam Crawford Architects and leads their public projects. Imogene complements her architectural practice with an active role in academia and architectural media. Over the last seven years, she has taught at UTS, the University of Sydney and the University of Melbourne in design, communication, professional practice and digital fabrication. Her writing and photography have been widely published in Australian architectural media. As an advocate for architectural discourse in Sydney, Imogene co-founded Make Space for Architecture – a not-for-profit association focused on public forums, workshops and exhibitions. The jury is confident that Imogene's inclusion in the 2017 Dulux Study Tour will benefit not only her personally but the profession as a whole, as she continues to teach, write, talk and design thoughtful buildings and public spaces.
Follow Imogene on Instagram
Sam Crawford Architects website