Day 4 – London To Paris
We reluctantly packed up our hotel rooms in London and piled into cabs to get across the Kings Cross to catch the Eurostar. Leaving London is hard, but made much easier knowing Paris awaits us.
After settling into the hotel we headed off to Wilmotte Associates where we met Borina Andrieu who was channelling Chanel beautifully. Never have we met a more immaculately dressed architect  – she must really command attention on site. A fascinating firm , and one that had grown rapidly in the past few years now with 160 staff. They produce great architecture and interiors but also have a highly regarded
industrial design arm that design lights, furnitures etc.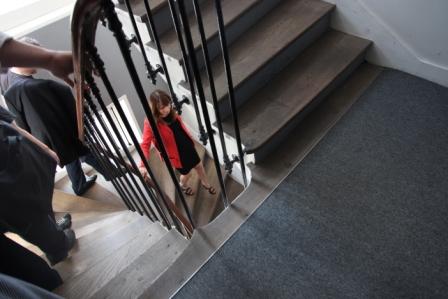 If you have not come across Wilmotte, check out www.wilmotte.com
Well worth a look.