Anniversary – Adelaide Architects respond to the theme of Home
July 20 @ 5:00 pm

-

6:30 pm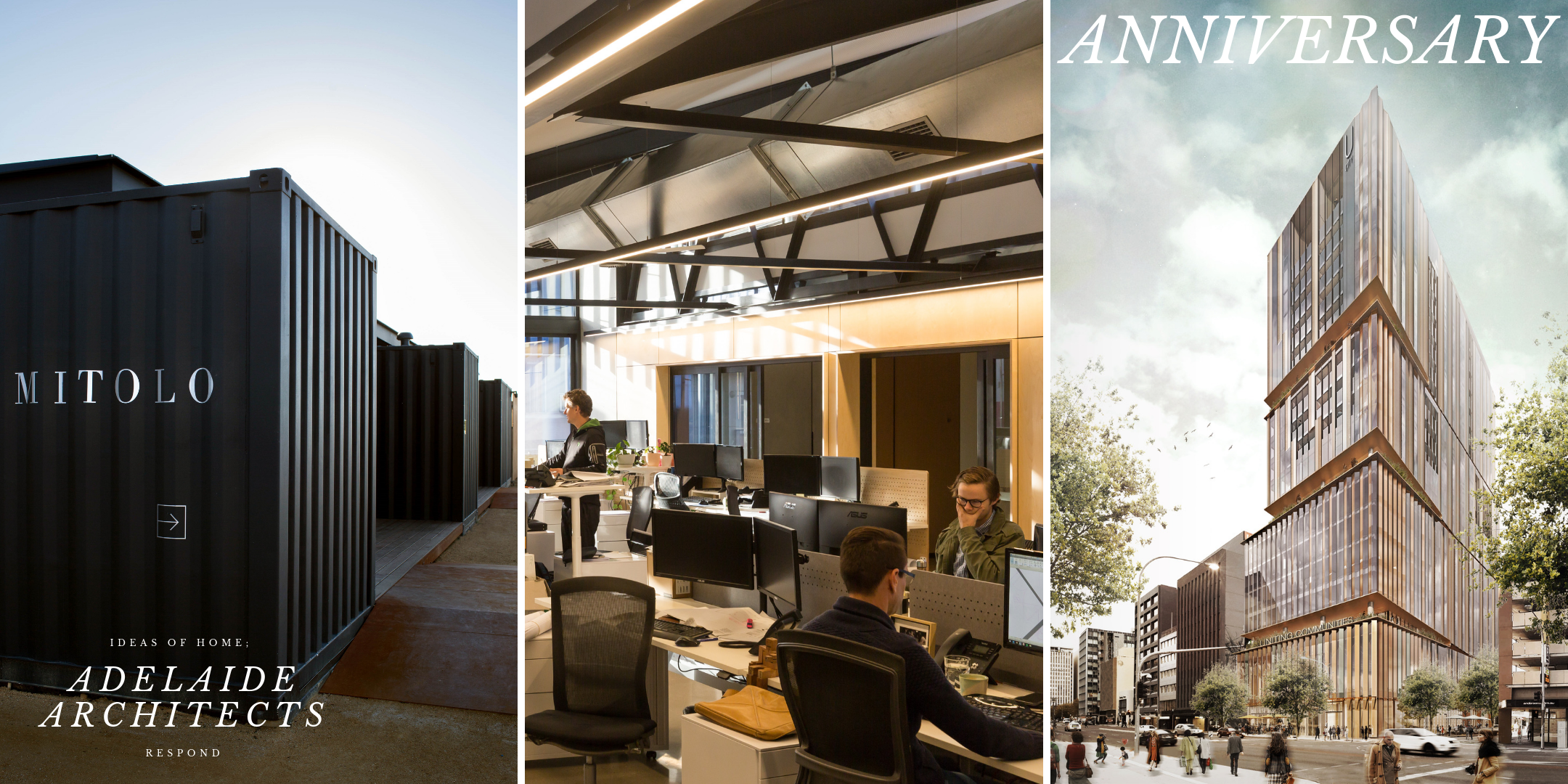 Three renowned Adelaide architecture practices are celebrating anniversaries this year – Woods Bagot (150), Tectvs (30)  and Swanbury Penglase (30).
We've asked them to consider their Ideas of Home for this session" – below is a taste of what's to come:
HOMEless
 Less of what you expect of home, and more of what we need to feel. From our origins in Adelaide 150 years, and today from a global studio in 17 major cities around the world, Woods Bagot reimagines 'home' in our workplaces, residences, cities, and communities.  As designers we continually examine, and affirm or challenge, what the idea of home can be.Principals Rosina Di Maria and Thomas Masullo will explore what we call home at Woods Bagot.
Making An Other Adelaide – swimming against the stream-Tectvs
Tectvs has amassed a body of residential work arguably bar none.  This breadth of residential work spans a wide range of typologies from bathroom alterations to hi-rise residential apartments.  The practice still actively does both and everything in between.  For the well heeled and for those less fortunate.
This body of work organises itself around either process or opportunity, and interlopes within a practice that strives for change or difference.
Tectvs – as a part of Adelaide – and Adelaide as a result of Tectvs – have evolved largely from within the constraints of what was a seemingly mono-cultural environment.
These experiences and the manoeuvres implicit in the work informs the architecture in deference to an increasingly globalised/normalised world.
Our home – Swanbury Penglase
For 30 years Swanbury Penglase has resided in the south west corner of Adelaide's 'square mile'.
In this presentation, Swanbury Penglase will share part of their 30 journey through their home in this part of city, beginning on Wright Street, and including the brand new premises at 214 Gilbert Street.
They will also consider and discuss the changes and challenges seen in the last 30 years and how architecture, and more broadly good Urban Design has a role to play in supporting a liveable city.