Introduction
The ceaseless appetite for the new means that architecture is constantly projecting, speculating and theorizing. Instead of always looking into the future or back into the past, this conference exposes how current projects are creating new ways that architecture operates in the world.
Following from the expansive conversations of the Risk Conference, inviting collaborators, stakeholders and advocates from outside the discipline, we want to explore the agency of architecture to make real changes in the world. This means discarding insular and self-referential arguments in favor of a discourse that empowers architects to actively participate in the massive transformations that are occurring to cities, to global as well as local societies and to the sustainability of our planet.
Rather than create an overriding thematic from which speakers are expected to address their work toward, this conference aims to set up a platform for presentation, discussion and debate. Rather than valuing the conference only in terms of the event itself, we see it as a collective conversation that will help to situate and develop an Australian architectural consciousness.
From our own examination of the current climate of architectural discourse and the discussions that have evolved so far with many of the speakers, we have defined four key themes; Building Resilience, Transforming Populations,Creating Equity and Advocating Futures. These themes capture some of the pressing issues that face not simply the discipline of architecture, but encapsulate the transformations in how we live, create and communicate. They incorporate wider social and cultural narratives in order to explore how architectural skills and thinking can be harnessed to create more equitable and sustainable futures. And they forecast new frameworks, systems and strategies through which architects can help shape those futures. We look forward to seeing and articulating how key arguments emerge from this event and situating those arguments within a relevant Australian context.
The project of architecture is not to retreat into itself and in the process be ostracized from this extraordinary moment in history that we now find ourselves in. But rather to recognize its place in the complex ecology of contemporary practice, and to stake a claim for its agency within that system.
Creative Directors
Cameron Bruhn, Sam Spurr, Ben Hewett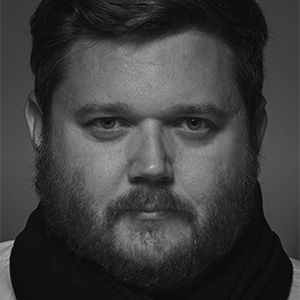 Cameron Bruhn
Cameron Bruhn is a writer, editor and publisher of architecture, landscape architecture and interior design media. Cameron holds a Bachelor of Architecture from the University of Queensland and is the editorial director of Architecture Media, Australia's leading cross-platform publisher and events organizer for the built environment community. Architecture Media's portfolio includes Architecture Australia, Houses and Artichoke magazines, the ArchitectureAU.com website and the Design Speaks events series. Cameron is the editor of Multitudes, a monograph celebrating the seventy-fifth anniversary of the multidisciplinary international design practice Hassell, and coeditor of The Forever House and The Terrace House, both published by Thames and Hudson. He was a creative director for This Public Life, the 2015 Festival of Landscape Architecture, and a juror at the 2015 World Architecture Festival awards in Singapore. Cameron has been a peer juror, sessional teacher, exhibition curator and guest speaker in Australia and internationally.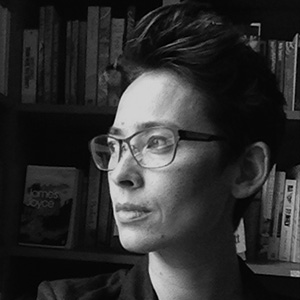 Sam Spurr
Sam Spurr is an architectural theorist and designer working across academia, art, journalism and curatorship. She is currently a Senior Lecturer at UNSW Art and Design. Sam received her doctorate from UNSW in 2007 titled 'Performative Architecture' and after which taught fulltime in architecture and design at UTS. Sam has curated numerous international and local exhibitions, public interviews and design projects that seek to expand the discourse on architecture, art and urbanism. She has exhibited at the Moscow Biennale 2013, Sydney Biennale 2012, Storefront Gallery NYC (2012), the Prague Quadrennial 2011 and The Gwangju Design Biennale 2011, as well co-curating the first SEAM Symposium (2009) on architecture, film and dance. She writes for academic journals as well as architecture and design magazines, including Architecture Australia, Domus, FRAME, MARK and Monument Magazine.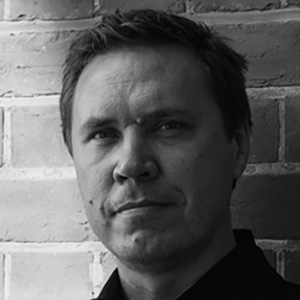 Ben Hewett
Ben Hewett is the Deputy NSW Government Architect, leading the Office of the Government Architect's strategic function, and providing design advice across government on architecture, the built environment and urban transformation.
From 2010-14, Ben was the inaugural South Australian Government Architect. Concurrently, Ben was Executive Director of the Integrated Design Commission and the subsequent Office for Design and Architecture SA. From 2010 – 12, Ben was Director of "5000+, an Integrated Design Strategy for inner Adelaide", a national pilot project collaborating across government, industry and academia to develop a design-based vision for Adelaide and model for urban development. Ben also established, led and chaired South Australia's Design Review Program. In these roles, Ben provided strategic advice to government on significant projects, precincts, programs and policy including Planning Reform.
Prior to these roles, Ben was a Senior Lecturer with the University of Technology Sydney; Director of Offshore Studios; Design Director with Crone Partners; and Design Architect with the NSW Government Architect's Office.