At Scale Exhibition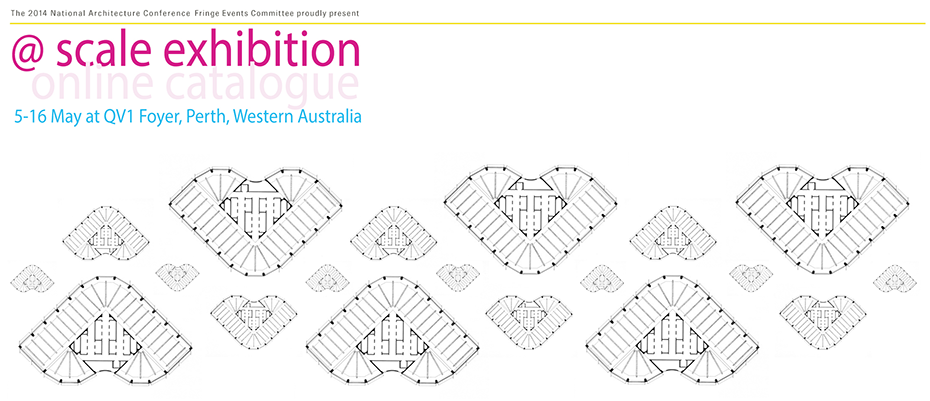 A collection of works by established and emerging Australian designers across various creative fields of urban design, architecture, visual arts, furniture and object design. Featuring work from Design Tasmania's 2013 program Flat.Stack.Fold.
@ SCALE presents questions on how designers pursue common themes or ideas through scale, translating the experience of the intimate through to the experience of the vast. How consistent is the process in designing objects of various magnitudes through the making of scaled or real size models, maquettes or prototypes? This exploration is famously depicted by Ray and Charles Eames in their seminal film the Powers of Ten, conceptualising this adventure in magnitudes, depicting the relative scale of the environment in which we work.
We hope that as viewers to the exhibition there is an appreciation on the role of design in all facets of our life and the limitless areas that designers are currently working within. @ SCALE Creative Team: Amanda Hendry, Mark Aronson and Mimi Cho.
@ SCALE EXHIBITION WORKS
Click on the thumbnails for details.

Video by Frazer Macfarlane.
Proudly supported by
Major Sponsors:
COX, FORM HOMES, and QV1;
Support Sponsors:
Dexion, Laminex, Morley Davis Architects, Polyflor, Site Architecture Studio, Design Tasmania,
Mark Aronson Architecture, BrendanJurich DesignerMaker, Wood & Grieve Engineers, Dulux, and Scalawag Wines.