Queensland Chapter Job Notice Board
Institute members are able to advertise positions available at their practices on this page free of charge. Please contact Gemma Hayward, Queensland Administration Officer at 
qld@architecture.com.au
if you have a position available.
---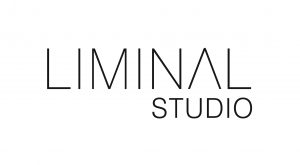 Are you our next Liminal?
Liminal Studio is seeking talent in the form of an aspirational experienced registered architect and graduate of architecture who share our values and vision.
For more information on these roles please CLICK HERE.
Applications close Tuesday April 02, 2019.
(Published 19 March 2019)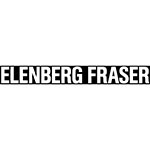 Office Administrator
Elenberg Fraser is seeking an Office Administrator to join our team of talented individuals in our Brisbane Office. Central to the practice, this role will coordinate all areas of office administration with a variety of tasks including, but not limited to, reception, general office administration (travel, IT, archiving, ordering), assistance with marketing (events coordination, EOI / tender submissions, database management and social media), OH+S and premises management. There are also elements of social, culture  and wellbeing. Microsoft Office + Adobe Suite would be advantageous, but it will be your attention to detail, presentation, communication skills, client focus and initiative that will win you the job. The successful candidate will have exceptional communication and organisational skills, ability to work well under pressure and excellent people and time management skills.  Salary commensurate with the position offered.
Please forward resume to careers@elenbergfraser.com No downloads accepted.
(Published 14 March 2019).
Architectural Technician
The NRA Collaborative is an eminent, award winning, Brisbane based design office.
About the position:
This position is for a talented Architectural Technician who will work with our team in our Brisbane office. As we work across a wide range of design disciplines, you will be responsible for documenting leading edge, memorable and functional spaces for our projects in the business.
Do you consider yourself to be:
Creative – inventive
Design oriented
Collaborative
Passionate about Architecture
Prepared to go the extra mile
Highly skilled problem solver
The successful applicant will also need to demonstrate:
Advanced proficiency in Revit/AutoCAD
Preferred skills also in Rhino, Grasshopper, 3D, Studio Max
A comprehensive knowledge of BIM and Adobe Creative Suites
A thorough knowledge of the NCC, relevant Australian Standards and a working knowledge of the Qld Planning Legislation
A team approach with colleagues is required. Meet deadlines for meetings, presentations, etc.
Understand and demonstrate required technical knowledge to minimise risk to health and safety
Experience in documenting complex building projects and urban places
A minimum 5 years Brisbane office experience
Excellent spoken English and communications skills
Please submit a detailed CV and portfolio of your work if you fit the above description – Essential to careers@nracolab.com
(Published 12 March 2019)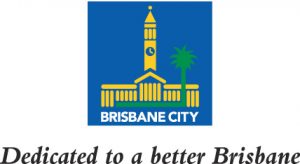 An exciting opportunity now exists for a Principal Architecture – Design Review Team Manager to lead our talented team of designers. In this role you will drive and enable better urban design, architecture and landscape outcomes. We are looking for a talented and experienced built environment professional with a background in Architecture.
For more information on this role, please CLICK HERE
(Published 1 March 2019)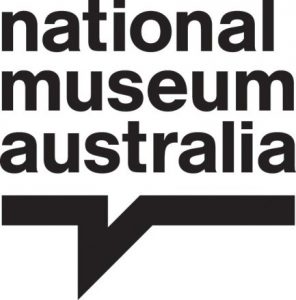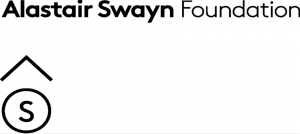 New exciting Museum Senior Fellow role in Australian Design –
The National Museum of Australia is seeking expressions of interest from eminent leaders from the design professions to become the inaugural Swayn Senior Fellow in Australian Design. The Fellowship is a joint initiative supported by the Swayn Gallery of Australian Design, Swayn Foundation and the National Museum of Australia.
Further information about the Swayn Senior Fellow and to access the EOI documentation please contact:-
Katherine McMahon
A/g Assistant Director, Discovery and Collections
National Museum of Australia
Ph: 0437190243
Email: katherine.mcmahon@nma.gov.au
(Published 29 January 2019)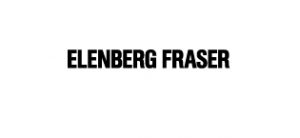 Elenberg Fraser is seeking Project Architects to join the team of talented individuals in the Brisbane Office. For more information about the opportunity and for details on how to apply click here.
(published 25 January 2019)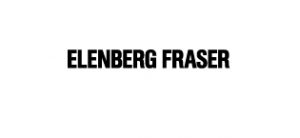 Graduate of Architecture
We have opportunities for Graduates of Architecture with a strength in design to join our team of talented individuals in our Brisbane office. REVIT Essential, Preference for Rhino & Grasshopper.  We encourage an environment of learning and interaction, where staff contribute to an ever evolving culture.  Salary commensurate with experience.
If you can bring relevant experience to our projects, please forward your CV & folio 5mb max to careers@elenbergfraser.com. No downloads accepted.
(Published 25 January 2019)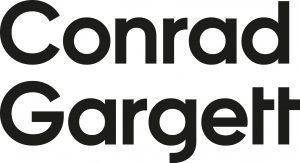 Conrad Gargett is an internationally recognised design studio that brings together the experience of more than 150 architects, interior designers, landscape architects and urban designers. Our history across architecture, interior, landscape architecture and the urban design disciplines spans more than 128 years. We have developed specialist teams with a strong reputation of delivering on our core purpose of creating meaningful places for people.
We are seeking an Architectural Graduate, with 0-5 years (post Masters) experience or a recently Registered Architect with advanced Revit knowledge and a proven ability to work within a collaborative project environment. The position is based in our Townsville studio.
For more information on this role, Please CLICK HERE.
(Published 12 December 2018)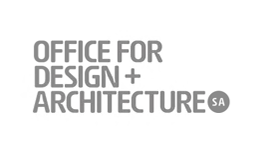 ASSOCIATE GOVERNMENT ARCHITECT (ADELAIDE)
The Office for Design and Architecture South Australia (ODASA) is currently seeking an Associate Government Architect to join our team in the promotion of high quality design to ensure growth and development in South Australia positively contributes to liveability, competitiveness and sustainability.
If you are interested in supporting design excellence in South Australia, please find a detailed role statement at https://iworkfor.sa.gov.au/page.php?pageID=160&windowUID=0&AdvertID=434229#brs_jbcontent
For further information or if you have any questions related to this position including flexible working hours or managing potential conflicts of interests, please contact us on (08) 8402 1986 or visit our website at www.odasa.sa.gov.au.
Application Instructions
Applications can be submitted online or addressed to:
Recruitment and Employment
GPO Box 1533
Adelaide SA 5001
Telephone: (08) 8343 2600
Email: dpti.apply@sa.gov.au
Agency Website: www.dpti.sa.gov.au/careers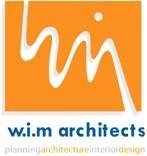 Seeking Architectural Graduate(s)
W.I.M Architects is a practice of 6 Staff based out of our Brisbane and Gold Coast Studios looking for you to join our versatile team. We are a Revit based office with a large variety of interesting projects in all scales from Residential, Multi-Residential, Mixed-Use, Medical, Commercial etc. Our office provides the full range of services, from sketch design, to contract administration and as part of our team will see you engaged in all aspects of architecture in a traditional contract sense.
Applicants would have to have some local Australian experience and be proficient in Autodesk Revit.
Please email you resume to Mitchell Young mitchell@wimarchitects.com or telephone (07) 3857 8215.