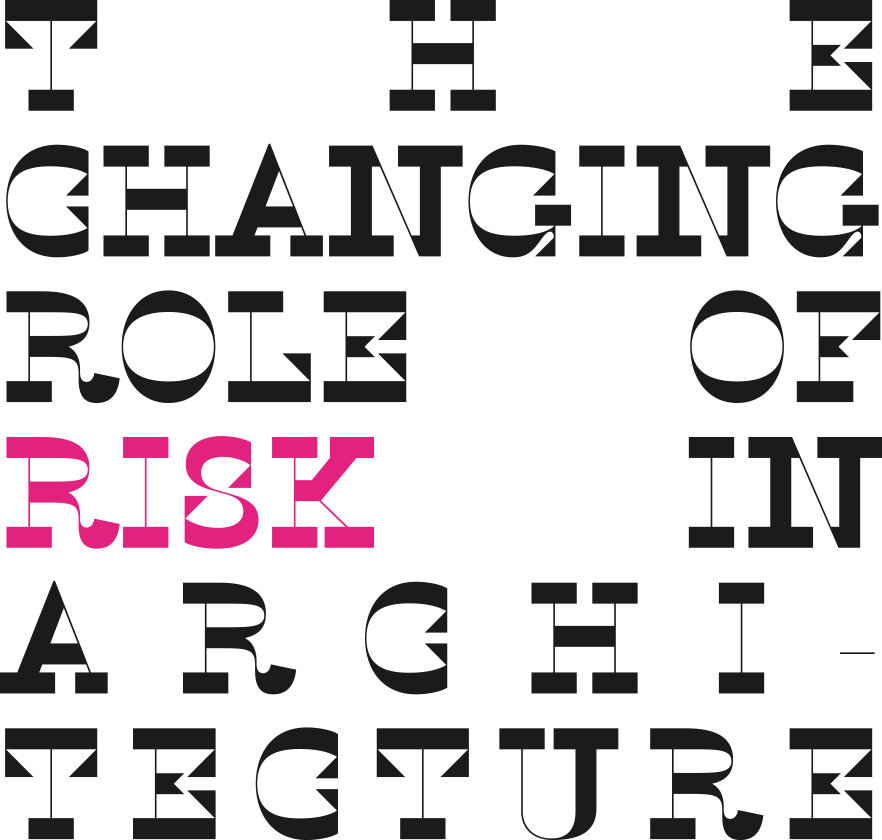 No one wants to be a safe architect. Safety assumes the conventional and the predictable. Who wants that? Unless of course you want to stay in business –because few builders, developers or government departments aspire to risk-taking, just as few EOIs require a respondent to demonstrate a capacity to take a risk and challenge an assumption. This conference will explore this troubled nexus, between the architectural necessity of risk-taking and a building environment predicated on the minimisation of risk.
As a conference about risk within this profession it is only natural that the conference itself should take a calculated risk in its form and structure. As such we intend to embrace the time-honoured risk of talking not just at each other but to each other. Risk 2015 will be a conference of conferring, combining the presentation of great architectural projects from around the world with the ideas, narratives and motivations that lie behind that work. Sessions will include a range of keynote speakers from Europe, America and Asia, as well as extended panel discussions and short interrogative sessions bringing together the work and ideas of many Australian architects.The nature of the conference theme also demands that we look beyond the boundaries of architecture. Many of the questions raised in this conference cannot be adequately discussed by architects alone, but require the engagement and positive participation of those in both public and private sector roles that impact the built environment. For this reason we aim to expand the conversation outside of the profession. This will not be a conference of architects just talking to architects about architecture.Architecture is changing – the profession faces many challenges. Some challenges are as old as the Acropolis while others have just begun to unfold. In this context, the National Architecture Conference 2015 will ask one core question: 'what is the changing role of risk in architecture?'
CREATIVE DIRECTORS
Professor Donald Bates is a Director of LAB Architecture Studio (Melbourne, Shanghai) and is Chair of Architectural Design at the Melbourne School of Design, University of Melbourne. Widely published, he has completed works in a variety of countries across Asia, the Middle East and UK in addition to local projects including Melbourne's Federation Square precinct. Donald has participated in lectures, seminars, reviews, workshops and programs at over 95 universities and schools of architecture and professional venues. He is a member of the Victorian Design Review Panel and has been an invited juror on over 20 international design competitions, in Europe, Africa, Middle East, Asia and Australia.
Principal of NH Architecture, Hamish Lyon leads the firm's design thinking and direction. He is involved in projects of all scales within the office and has completed a wide range of architectural projects, urban initiatives, and masterplans including Melbourne's world class 6 Star Green Star Convention Centre on the Yarra River and the redevelopment of Myer's flagship Bourke Street store in the heart of Melbourne's CBD. He began his architectural career with the national Robin Boyd Medal, awarded under the chairmanship of the pre-eminent Australian architect, Glenn Murcutt. His ongoing commitment to architecture as a public advocate was recognised in The Age's 2009 poll where he was voted one of Melbourne's top 100 most influential people.
Andrew Mackenzie is Director of CityLab – a consultancy that advises the private and public sector on design procurement. His clients have included Monash University, Gold Coast City Council, Major Projects Victoria, Waterfront Auckland and the Integrated Design Commission South Australia. He is also a partner in the independent publisher Uro, which focuses on architecture and design, publishing monographs and limited editions as well as architectural history and theory. He is an occasional writer for the Australian Financial Review, The Saturday Newspaper, and a Contributing Editor to Architecture Australia and Australasian Correspondent for Architecture Review, UK.