SuperStudio 2016

SuperStudio Winner Announcement!
Congratulations to all those who entered SuperStudio this year.
Thank you to WoodSolutions for their continued support, and to our tireless SONA Host Representatives and SONA VP for Competitions Lily Parsons for all of their hard work.
Thank you also to our Creative Directors Catriona McLeod and John Price for their work in creating a thought inspiring and challenging brief.
Our winning team for 2016 is Ashleigh Edinburg, Thomas Choo and Yanpei Li and their prize will take them to the La Biennale Architeturra in Venice in 2018!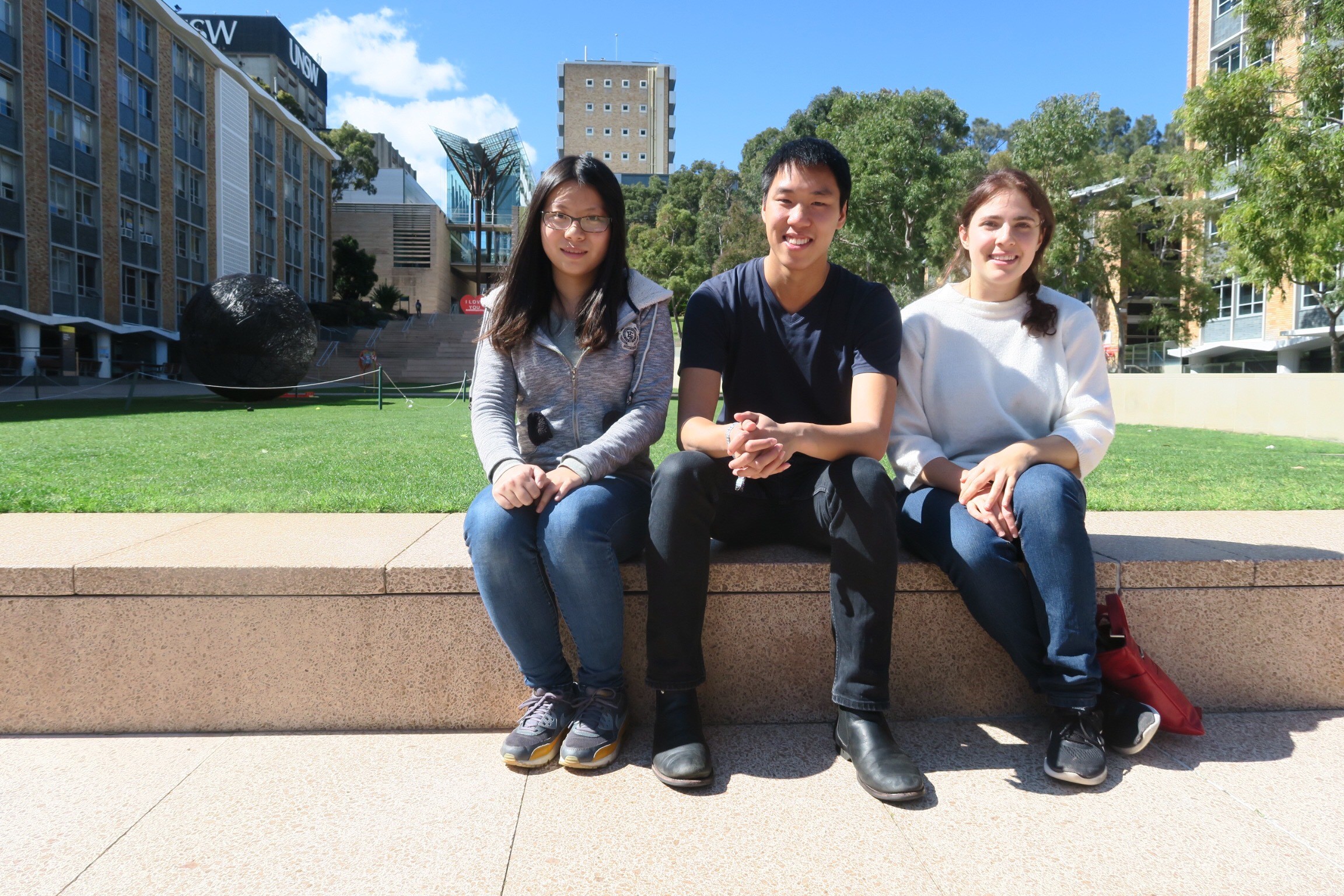 The team of three are from the University of New South Wales and put up a beautifully intelligent submission to win the national round of SuperStudio 2016.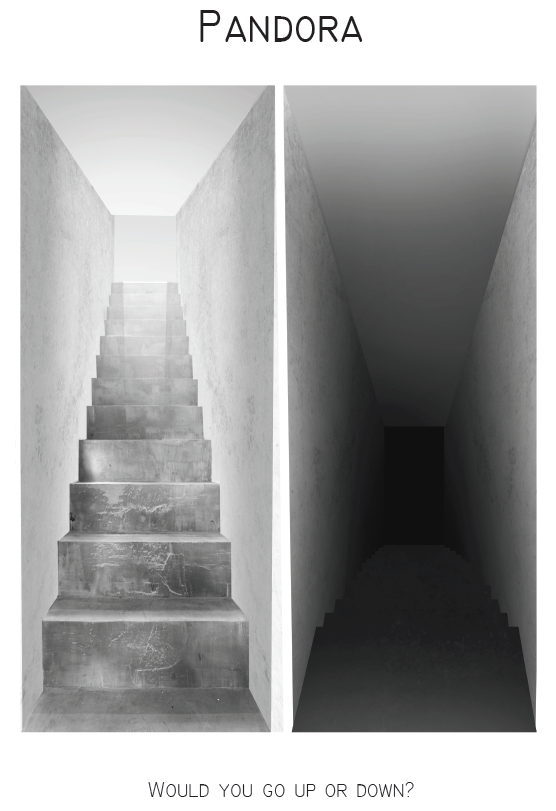 See the full submission here
Second Place went to Harry Holcombe-James, Nur Zarifah Hanis Sansusi and Muhammad Nabil Hazazi Abd Hafidz from the University of Tasmania with their submission – A beautiful lie.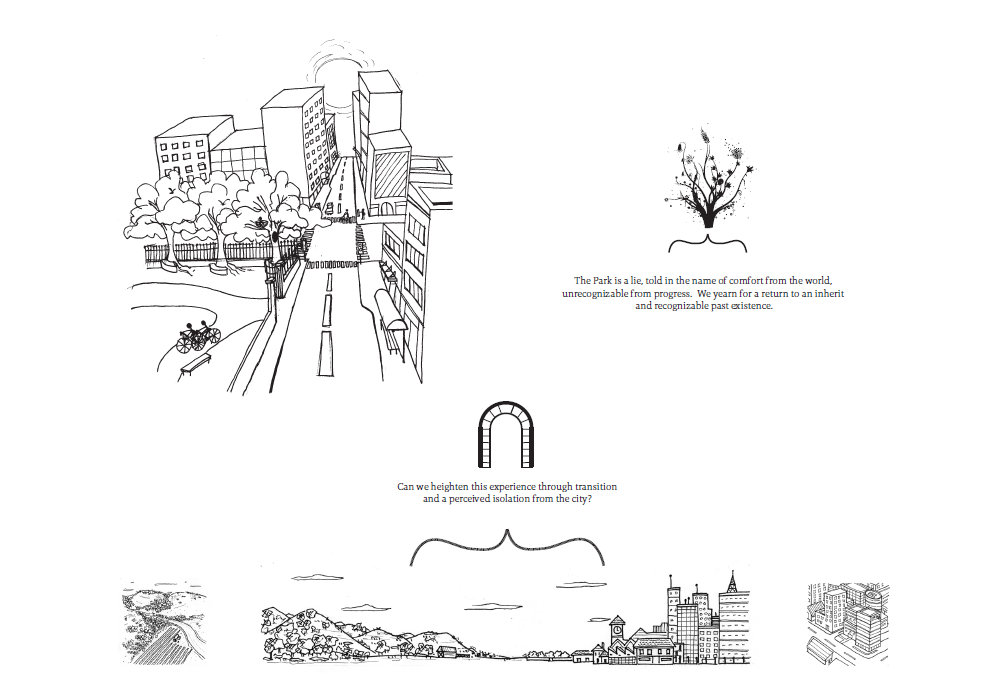 See full submission here.
Our National Jury could not split the third and fourth place, so tied for third place are:
Connie Lei, Ahdha Moosa and Hui en Wong from Curtin University with Lost in Reflection.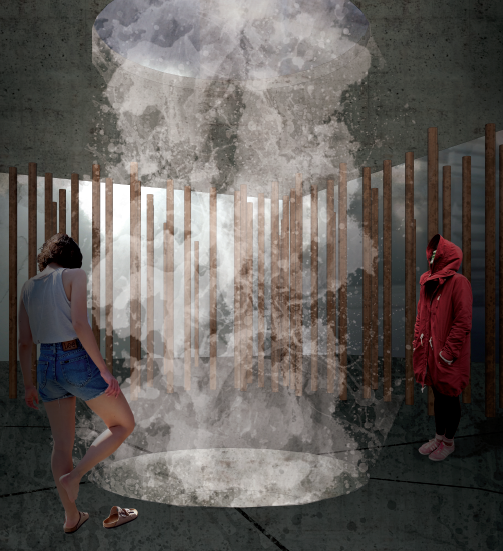 See full submission here.
and Yasmine Melis (University of Queensland), Kyle Chen (University of Queensland) and Mitchell McDonald-Roberts (Queensland University of Technology) with their submission Playing with Rain.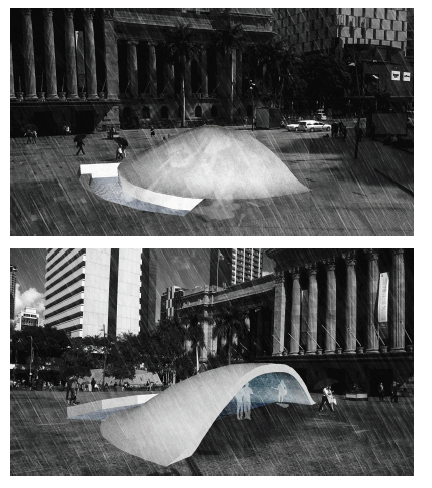 See full submission here.
---
SONA is full steam ahead in organising this year's SuperStudio competition. The competition will run across the country with students responding to a brief in teams of three in 24hrs. Teams will be aiming to win in their state to go through to the national shortlist. The national winning team will receive flights to the Biennale Architeturra 2018 in Venice.
How it works: Your register for the event below individually. On Friday 5th August you'll receive a participant pack with all of the details for your specific event. Teams will be formulated on the night and you can ask to be with your friends. Teams of three are handed the brief at 7pm (AEST) Friday 12th Aug. Most locations will have the facility for students to stay over night in sleeping zones, however, please be sure to check the participant document that you will receive a week before the event in case your state's university will require students to sleep elsewhere, especially if you are travelling for the event. Final presentations will be held from 7pm Saturday 13 August. The winners of their state go through to the national shortlist and have 10 days to finesse their presentation. The number of teams who go through to this shortlist depend on the number of schools in that particular state. For example, two teams will go through from SA as there are two schools and four from Victoria as there are four Victorian schools.
Date and Time: Friday 12 Aug, 7pm – Saturday 13 Aug, 9pm (including presentations)
Individually register for your state location:
NSW+ACT+Newcastle = University of Technology Sydney
VIC = University of Melbourne
NT = NT Australian Institute of Architects Chapter, with Charles Darwin University
QLD= University of Queensland
TAS = University of Tasmania
WA = Curtin University
SA = University of Adelaide
*You must register individually, but you can then get together with your team on the night. Those who don't have a team will be grouped into one on the night too.
REGISTRATIONS CLOSE FRIDAY 5 AUGUST 3PM
*By registering for this competition you understand that winning entries may be published through the Institute Channels and through the channel's of Institute affiliations.
Meet your Creative Directors: The creative directors for 2016 are Dr. Catriona McLeod formerly of the University of Tasmania, and John Price of Price and Musgrave Architects. They are formulating a brief with the intention to reward original ideas over technical experience, prompting participants to think outside the box in creating their response.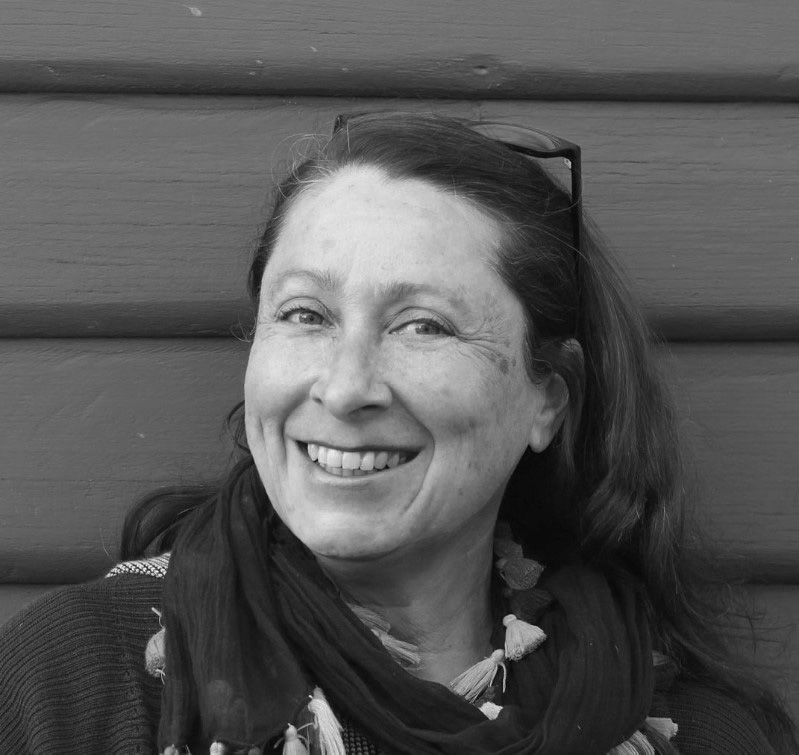 Dr Catriona McLeod lectured in design, ESD and design theory in the School of Architecture & Design, University of Tasmania, from 2003 – 2013, and prior to that at Queensland University of Technology, for 20 years. Key research and teaching themes include sustainability in architecture and design, contemporary/popular cultures, environmental theory, landscape architecture, urban agriculture and planting design/strategies. Her PhD thesis, Green Architectural Discourse: Rhetoric and Power examines the discourse of green architecture, to demonstrate the relatively slow adoption of green architectural and design principles.
At UTas she held many senior positions, including Discipline Head (Landscape Architecture), Senior Lecturer, Deputy & Acting Head of School, and Degree Coordinator. While at UTas Catriona facilitated and judged at least four SONA Super Studios. In 2007 Catriona was awarded a Carrick Australia (now OLT) Award; one of four UTas and 21 academics nationwide to receive such an award that year. With the $10,000 award, and as part of her study leave, she traveled to research and write an accredited Bachelor of Environmental Design (Landscape Architecture).
In 2013 Catriona left UTas to re-establish her professional consultancy. She now consults to architects and designers in terms of landscape heritage and conservation, horticultural specification, and drafting planning and EIA reports. She is a professional editor and writer, and regularly contributes to journals such as green: sustainable architecture and landscape design and Habitus. More recently she has been contracted to manage a large research project for the Utas Faculty of Education and is also the Research Manager for Tasmanian College of the Arts, and its Community Engagement Practice Lab.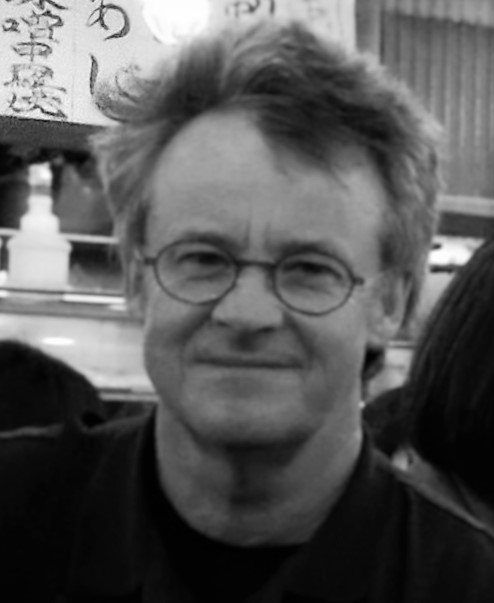 John Price B'arch Hons 1 U.Q 1985
A Brisbane architect, a grass roots supporter of design teaching since graduation and has worked in collaborations in both architecture and public art. John describes himself as a he-changer; leaving a directorship in corporate practice 15 years ago to work from home and take his turn to be main-person-about-the-house whilst his kids were at school. His current architecture work is mostly residential. He has been awarded the Australian Institute of Architects house of the year at State and Brisbane level.
Interests include boatbuilding, competitive dinghy sailing, community, (he is a Life Member of Oxley Sailing Club), drawing, photography, wood and metalwork, literature, evolutionary psychology, gardening and riding his folding bike, confesses that he excels at none of these.