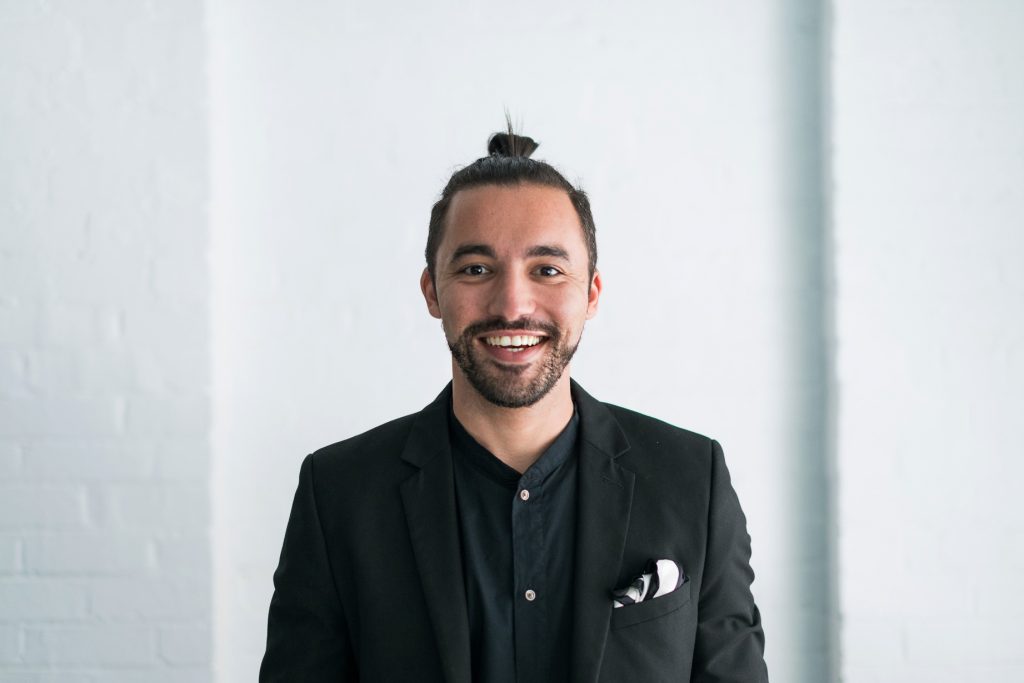 What is SONA?
I asked myself, the poster half torn and flapping in the draughty hallway caught my eye as just beneath this slogan I saw the word FREE AA magazines for members, so I reached out to my rep who told me all about SONA and the benefits. The offering seemed too good to be true, I was hungry for more information so started researching on the Internet.
Through my investigation, I saw that volunteering positions were available for the upcoming presentation to juries at Monash University (2015) however only SONA members could apply, and I wanted to network so I could better understand the industry I was entering. Through this first encounter I met hundreds of architects. I wrote down many of their names and their practices, then researched them when I got home to see what they stood for. I started to follow them on Instagram and during my commute to and from uni, I would start to see similarities in certain architects that I followed and discovered more about architectural practices.
I attended as many architectural events that I could and always tried talking to at least three people, asking them why they were there and if they were an architect. Many were, and keen to have a chat, I made sure I always asked the same questions, so I could begin to develop an opinion my favourite being "What advise they had for an aspiring student?".
Every single one of them said you're doing the right thing by being present and it's very important to get involved with the profession and engage wherever you can.
This began to be the clear message throughout my first year of study, coupled with the joys of meeting assessment deadlines and never having enough hours in the day to glue together my models, I decided in 2016 I had to have the courage to apply for the RMIT SONA representative role, which I was successful at receiving.
This role enabled me to collaborate with the local chapter in Victoria, where I met passionate people who loved architecture just as much as I do. Through this role I learnt a lot about the skills I had from my previous career and learnt many new ones very quickly as I became a beacon on campus. Students would stop and say, "Hey you're the SONA rep right?" and ask me heaps of questions about it. Always the same questions and always the same response in regards to time… well I hate to break it to you, time waits for no one, you have to make time and invest some time you have into your social skills, there's no point having an expensive degree if at the end of it you are too scared to approach someone and have a conversation. SONA is a great learning environment to build on these skills, allocating a certain amount of time for these per fortnight will enrich your studies.
So I approached my tutor Dr Michael Spooner and he encouraged me to be brave, take risks. I vividly remember him saying "You won't know if you don't try!" so I spoke to the Vic chapter and we came up with this idea of holding Masterclasses with leading architects in the state, not in a theatre or at some big venue but inside their practice. SJB Architects generously opened their doors on three separate occasions, hosting guest architects such as McMahon and Neirlich and Simon Knott (BKK) even Gregory Burgess opened up his quaint studio welcoming in almost 20 students, breaking down the barriers for these students and giving us insight as to what lies ahead.
These events were fully booked in two weeks and highly successful, the feedback being all positive around the insights and skills learned by participating. The opportunity then arose for members to take part as a Volunteer at the National Architecture Conference in Adelaide. It was this experience that really opened my mind up to the broader global connections that the Institute has.
So two years in to my studies and I had already gained so much through networking and putting myself out there, I was on study tour in Milan when I received a phone call to ask if I'd accept a role as Vice President for SONA. Thrilled that the reps believed in me, I gladly accepted and the doors that started to open were plentiful.
I was invited to join national visiting panels at universities across the country, I was able to participate in the education and editorial committees which opened my eyes up to the many facets of the profession. The opportunity to participate in numerous events were constantly knocking, I entered different competitions and always used each experience as a life skill lesson for my new career trajectory.
In 2018, I lead the team of SONA representatives in each of your universities. At the beginning of the year, I shared my story with them and we collectively decided that there is a common need for awareness around Student Wellbeing and Mental Health within our architecture schools. Behind the scenes we have been working hard to incorporate this theme through different events and initiatives we have held this year. Raising awareness is the first step. In the coming weeks, we will launch a student survey which I encourage you to participate in, we are also framing our biggest design competition Super Studio around this theme as we believe it's important to come together, collaborate and open up the communication channels on what is really happening inside the head space of architecture students. Through conversation and participation, we hope to break down some barriers for those who deal with this every day, and we are uniting to say it's not OK to feel this way, it's 2018 and time for change.
Change takes time though and it takes hours and you already know that time waits for no one, so I encourage you to stop, reflect and allocate some time for you to be present, be engaged and participate. You won't know what's out there if you are glued to your seat so take control of the invaluable opportunities presented to you.
Troy Borg
SONA President