Entries for the 2020 Prize close on Friday 16 August 2019. 
This prize is for a most outstanding contribution by an individual student/SONA member towards the advancement of architecture in the areas of leadership, publication, community or education. The aim of the prize is to recognise those whom:
provide leadership amongst fellow students and/or within the profession
promote the appreciation and advancement of architecture
provide a forum for discourse and networking
promote architects in the community
advance the education of Australian architecture students
The nominee should demonstrate high achievement in one or preferably more of the following categories:
Leadership – chairing forums; organising student groups; effective representation of students on Institute and/or university committees; organising student activities such as conferences, competitions, camps, architecture weeks, exhibitions, architecture revues, guest lecture programs.
Publication – editing, designing and/or producing a student or professional publication; student design and theory work; student opinion; student reviews of works of architecture; letters to the editor in prominent newspapers; articles in Architecture Australia and/or Chapter magazines; articles in student (campus-based) newspapers/magazines; digital publications.
Community – promoting architecture and/or architects to the public; involving students with community issues; involving the community with architectural issues.
Education – involvement in education activities that have consistently advanced architecture.
Who can enter?
Current financial student/SONA members who have advanced architecture in the previous two years may be nominated or self-nominate for this prize. The work must have been undertaken while still a student or while the student has deferred the course (with the intention of finishing their architecture study in subsequent years).
Nominations can be made by SONA members, SONA Executive, NEC members and Australian Architecture Schools/Programs. When nominated by other than the applicant, two nominators are required.
Current National Councillors, Australian Institute of Architects staff members and current Student Prize for the Advancement of Architecture jurors may not take part in the application/nomination process.
Achievements of the entrant considered by the Jury must relate to the advancement of architecture in leadership, publication, community or education activities other than those that form part of the role of SONA President.
How to enter
The online entry form must be completed with the following details:
A statement of excellence addressing one or more of the selection criteria (teaching, research, community engagement, scholarship, leadership). The statement should be a maximum of one A4 page and be in a format suitable for publication (PDF is preferred).
A CV of no more than two A4 pages referencing the nominee/applicant's educational qualifications, career history, teaching positions and experience (where applicable).
Contact information of two referees/nominators. If you are self-nominating, please provide the contact information of two referees. If you are nominating someone please provide contact information of two nominators.
An image of the nominee (individual or group).
2018 Winner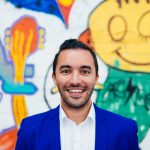 Troy Borg, RMIT (Vic)
'Since starting his Bachelor of Architecture at RMIT in 2015, Troy has proven himself to be a dedicated and hardworking student with a passion for giving back to the student body. 
After assisting in the Victorian presentation to juries in 2015, Troy became aware of the benefits of being actively involved in the architectural community. Troy joined SONA as the RMIT Representative in 2016 and was recently announced as the Association's National President for 2018.
During his time with SONA, Troy has volunteered at the National Architecture Conference in Canberra, and attended Educational Committee and National Council meetings. Most significantly, he has worked with the AIA to reconfigure SONA's social media platforms in a way that increases engagement and facilitates contact between different universities. This has led to improved awareness of events and opportunities for SONA members.
Troy is passionate about equality and shows care and respect for everyone he meets. Troy has organised a number of events including the By Invitation Masterclasses, Buddy Breakfast, and Embracing Differences. Whilst the content of these events have varied greatly, the underlying message has been to break down barriers between people and facilitate community.
Troy embodies values that are speak well to architecture's future—generosity, leadership and inclusiveness.' – Jury Citation
Congratulations also goes to Paul Violett for receiving a Commendation for the 2018 Student Prize for the Advancement of Architecture.