Mind The Gap
The SuperStudio Brief, Mind The Gap, was released at 7.00pm AEST Friday 7th August.
Thank you to the Creative Directors of SuperStudio – Anthony Coupe + Felicity Sando of Mulloway Studio in Adelaide, South Australia.
2015 SuperStudio winner announced
The national winner of SuperStudio, the Australian Institute of Architects' Student Organised Network for Architects' (SONA) annual 24 hour design competition has been announced.
The winning team consisted of three masters' students from the University of South Australia – Cameron Keene, Tony Niutta and Josh Evans – with their project, Over the Gap.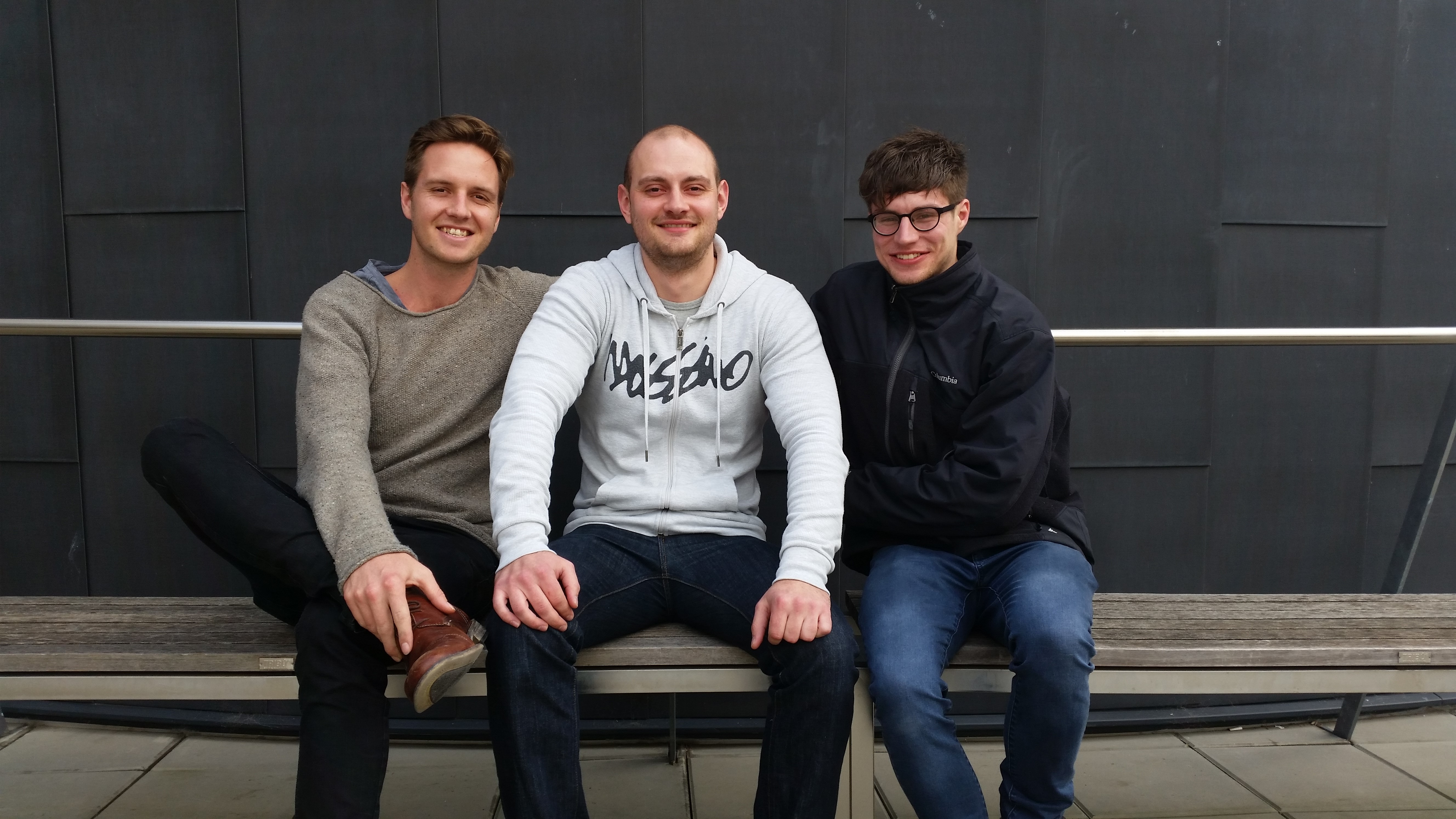 SuperStudio was held in seven locations across the nation on Friday 7 – Saturday 8 August. From the local events, 19 teams entered the national round. The brief, Mind the Gap, created by Mulloway Studio directors Felicity Sando and Anthony Coupe focused on the theme of identity. Students were asked to explore the tension around identity as it relates to Australian culture through specified objects and urban frameworks.
The National Jury were very impressed with all 19 submissions;
'It was clear that the relationship between object, place, and story were being creatively and critically explored and developed. It was interesting also to see the groupings of response similarities, with airports, road trips, political commentary, and colocation of object and context the main frameworks being utilised. It was also good to see designers recognise the necessity or opportunity to move away from traditional forms of outcomes and media.'
– Anthony Coupe, Creative Director and Juror
Of the national winning submission, entitled 'Over the Gap' the Creative Directors and National Jury members commented:
'Clearly identified the gap – and explored the space of that gap. Tightly presented with a good level of humour and a clear understanding of the relationship of meanings and nationality.'
– Anthony Coupe, Creative Director and Juror
'An insightful, considered and humorous design investigation about the possibilities for embedding cultural heritage experience, clearly taking on board the theme of 'Gap' with a considered interrogation of the potential for each unique cultural object.
Unique in shifting the perspective to the experience of the viewer rather than the designer. In detailing the experience of only one person, it both gave an insight into personal response as well as raising the possibility of alternative experience from others.
The intent of the presentation was subtly supported on a number of levels, did not state the obvious, engaging and inviting us as yet another viewer to "fill in the gaps".'
– Felicity Sando, Creative Director and Juror
Intriguing concept, good execution – the analogy just survived I thought
– David Simpson, National Juror
Thanks to national sponsors, WoodSolutions, Keene, Niutta and Evans will travel to Venice in 2016 to attend the Venice Architecture Biennale as their prize.
Over The Gap
CONGRATULATIONS!
Cameron Keene, University of South Australia, Year 5
Tony Niutta, University of South Australia, Year 5
Josh Evans, University of South Australia, Year 5


(Video – coming soon)
Four other top contenders for the prize can be viewed here along with jury comments.
Re-Ignite (Entry – coming soon)

WELL DONE!
Bernice Chua, University of Adelaide, Year 3
Li Heng Chue, University of Adelaide, Year 3
Benedict Koh, University of Adelaide, Year 3
'Nice to see the use of 'our' cultural objects 'lent' to other people and places as a means of providing support, commentary, or reinvestigation of the original meaning.'
– Anthony Coupe, Creative Director and Juror

'An intriguing response in internationalising and extending the relevance of the cultural objects through careful considered placement in locations across the globe, whilst still maintaining their specific Australian cultural significance.
In a way this RE-Ignite scheme filled in the gaps for others about some of the mysteries of Australian culture, offering potential for how this contributes to the experience of other cultures. A clever selection of locations supported by strong consideration of the potential for interpretation of each of the cultural icons.'
– Felicity Sando, Creative Director and Juror
Thoughtful, love to see it realised (Australian tourism could build a campaign around it)
– David Simpson, Juror
The Heist ( Entry – coming soon)
WELL DONE!
Lucas Koleits, University of Melbourne, Year 4
Anthony Richardson, Deakin University, Year 3
Eliza Tieman, University of Melbourne, Year 2
Fun, almost clichéd response to the traditional 'museum' but clever enough to provide tangible traces and new stories.
– Anthony Coupe, Creative Director and Juror
An inter-play exploring themes of cultural heritage, traces and transformation.
Whilst discarding the icons offered through the theft and distribution of the 'precious' icons to the masses, in true Robin Hood style, with the original museum becoming a new cultural icon with traces of the heist forming part of a new transformative experience. This proposal commentary and presentation played with notions of popular culture, questioning the relevance of museums. The end scheme retains the museum based around another Australian icon, the bush-ranger, created by the traces of the object heist, the original objects present by their 'absence'.
– Felicity Sando, Creative Director and Juror
Excellent lift of an idea – impressive detailing and continuity
– David Simpson, Juror
The Journey
WELL DONE!
Yuki Roig, Queensland Univerity of Technology, Year Out
Anna Zevoudakis, University of Queensland, Year 2
Carlota Marijuan-Rodriguez, University of Queensland, Year 2
Good use of the road trip approach with good insight into the placement and meaning of objects within place.
– Anthony Coupe, Creative Director and Juror
Strongly placed in the Australian tradition of the road trip this proposal took us into specific experiences offered by each of the objects. Presenting a variety of considered experiences at a series of road stops, often with humorous and social commentary based cues, offering further suggestions about what it means to be part of an Australian experience.
– Felicity Sando, Creative Director and Juror
Classic storyline well done, eclectic individual scenarios/locations, perhaps too much so.
– David Simpson, Juror
WELL DONE!
Derrick Chu, University of Newcastle, Year 3
Justin Lee, University of Newcastle, Year 5
Luke Grey, University of Newcastle, Year 3
Sensitive expression of approach and siting suited to understanding of the ephemeral nature of this shifting ground and its inferences related to significance. Poetic ideas about viewing and discovery.
– Anthony Coupe, Creative Director and Juror
This project intrigued with its exploration of shifting of view supported by the tidal fluctuations of its spectacular landscape siting and an enigmatic graphic presentation.
The uniqueness of the experience was well supported by the chosen site, with the fossilised stone of the location adding much to a layered experience. The proposal could have benefited with greater consideration of the potential for further shifts in view offered by differences in the cultural icons.
– Felicity Sando, Creative Director and Juror
Deceptively simple, strong, resonant (to coast lovers), more engagement (presentation) may have helped.
– David Simpson, Juror
National Jury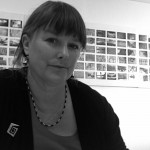 Felicity Sando – Creative Director of Mind The Gap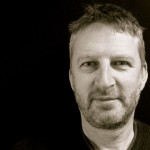 Anthony Coupe – Creative Director of Mind The Gap
Anthony Coupe and Felicity Sando decided to set up practice shortly after returning from spending 18 months in Mexico. Working on community development projects in the Lacandon Rainforest area of Chiapas, the experience honed an approach to a range of issues that have remained at the core of their architectural interest since. Their practice, Mulloway Studio, undertakes projects that span many disciplines, many of which are undertaken in-house, but collaboration remains a key methodology. Coupe and Sando also invest heavily in competitions – as a way of testing ideas, promoting the practice and generating work. Significant recognition through these avenues has led to the inclusion of one of the practice's projects in the 2014 International Architecture Biennale in Venice.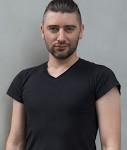 James Reed – SONA Vice President – Competitions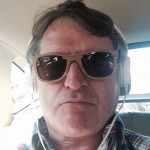 David Simpson – Wood Solutions Representative
David Simpson has been involved in designing and writing communications for more years than he cares to recall. Along the way, among other unfinished things, he studied architecture. David is currently involved with WoodSolutions, a SuperStudio sponsor.
The National Jury will meet during August and the National Winners of SuperStudio 2015 – Mind The Gap, will be announced at the end of August 2015.
Local finalists
Local finalists that enter national judging will have an additional 10 days post SuperStudio to finesse their projects before submitting them for the national round of judging.
Information for finalists 2015
Competition Overview
SuperStudio, SONA's annual semester 2 event, is a 24 hour design competition that fosters: studio culture; networking and support between students of different universities and years of study; conceptual thinking; critique and analysis of topical subjects; and interaction between the architectural profession and the community. In these ways SuperStudio achieves many things that SONA is passionate about.
An overview of SuperStudio:
A 24 hour design competition organised and run by SONA
• Primarily judged on ideas not graphic communication
• Teams consist of three students
• Teams are encouraged to represent differing year levels and universities
• One university in each state/territory hosts SuperStudio
• The brief is released at the same time around the nation, 7.00pm (AEST) and is confidential until that time
• A local jury will select a state/territory finalist
• The state/territory finalist teams have an additional 10 days to refine their submission and presentation
• A national jury selects a national winner from the state/territory finalists
• The national prize is return tickets to Venice for the winning team members!
When is SuperStudio 2015?
SuperStudio occurs on the 7th Aug 7pm, running until 8th Aug 7pm AEST.
Registration:
Want to register for your local event? Select from the below locations to be directed to your correct registration:
NSW (ACT and Newcastle)
If you are not a member of SONA and would like to join up to participate, register for membership here.
Proudly supported by Wood Solutions