Meet the Reps
For a full list of 2019 SONA Reps click here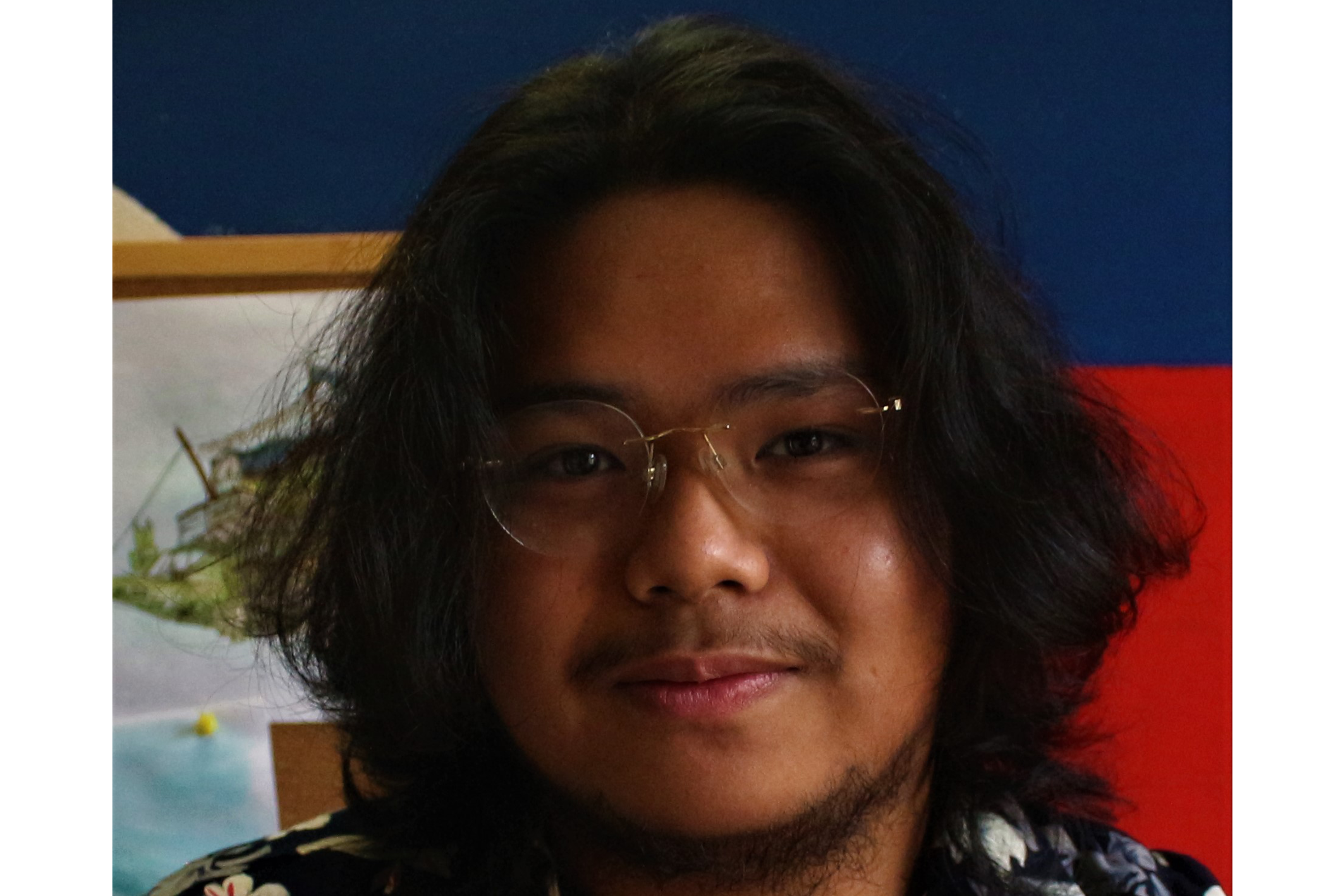 Pio Gillamac
SONA Representative, Charles Darwin University (3rd Year)
What is your favourite beverage?
To answer this question, I shall do so in rhyme,
For what practical use is knowing this fav'rite bev'rage of mine
Well, I like me some Peach Black Iced Tea,
(And tapioca pearls if we being extra fancy),
In a cup half-filled with ice,
And no plastic straws 'cause the turtles will die ☹
What would the perfect gift for you be?
Now when y'all say 'perfect gift', I assume that this 'thing' will be something I will cherish and be a constant source of happiness. That being said, I would love to have the power to earth-bend/metal-bend like in Avatar! I can just imagine all the things I can build! But like I'll also promise to be responsible and ethical with my powers or whatever… Still, I'm not sure how you mob will come after me when I'll be sipping my peach black ice tea in my titanium-clad garden-island fortress however. Did I mention I like peach black ice tea? But I guess if that's asking for too much, I'm more than happy to receive live plants (especially orchids or bromeliads… ooh or like heliconias! Or maybe Succulents perhaps?). But as much as I love to see plants grow and flourish, I will always cherish them in gratitude to the people who gave them to me.
What is your favourite architectural style?
While I acknowledge the grave societal implications of colonialism, I can't help but admire colonial architecture. Such a style adapts classical western forms with local traditions. Buildings were designed to respond to the demands of their particular climates and localities. And as such, they had to adapt different passive ventilation strategies whilst also utilising materials sourced from within its immediate environment resulting in particularly innovative and practical designs. To me, colonial architecture is both beautiful and haunting (particularly examples from the Philippines) and it is designed in such an artful and resourceful way that it both generates and celebrates the character of the place
What do you love most about your city?
Us Darwin mob are as multicultural as multiculturalism gets in Australia and we generally get on very well with each other. But more than that, I always find it funny how every new person I meet in this city knows at least one mutual friend or relative and then bond based on that. In what other major city does that kind of thing happen? On the flipside, if I were to go interstate and someone asks me if I know this Darwinian, chances are I'd most likely be like 'yeah I know that fella'. As a matter of fact, it still boggles my mind how in all the places in the world I ended up making a home in this oven of a place. But for sure the community we made here together is definitely a good reason to stay. #weallcookingtogethernow #sweatingbutblessed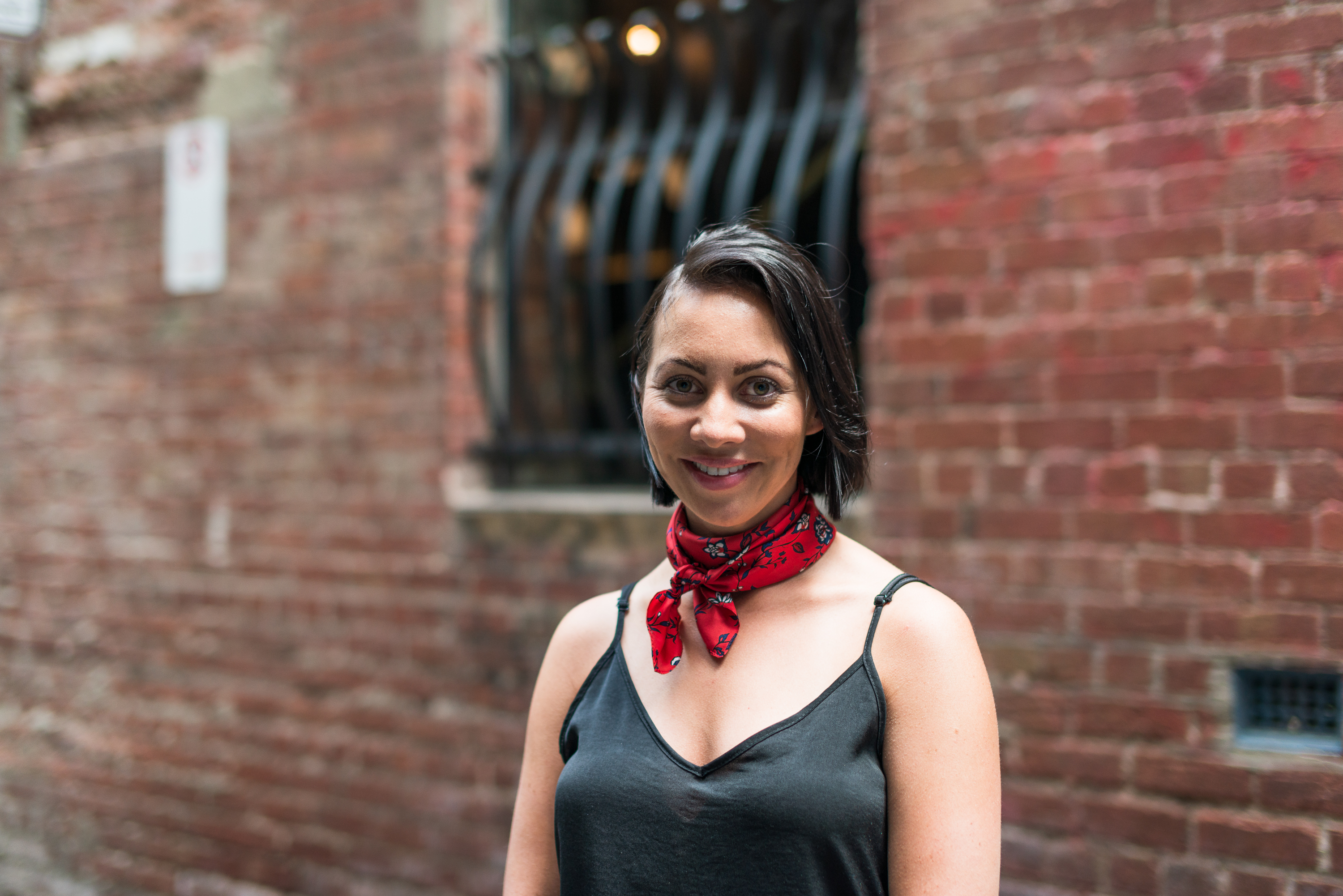 Kathryn Neale
SONA Representative, University of Western Australia (2nd Year)
Favourite book?
I'm a keen subscriber to independent magazine; "Lindsay" – a bi-annual collaborative, journal which celebrates the different cultures and places around the world. I am frequently travelling this incredibly fascinating world as much as I can in continual discovery of places and cultures that tell stories, express identities, feelings and ooze history – so in between my travels, when I find myself being confined by my studies, I will take a break, and read "Lindsay", to be transported by meaningful journalism that has a focus to preserving culture, but welcomes difference.
If you could live anywhere in the World, where would you move?
I have a particularly special interest in Heritage architecture and the preservation of great design in an effort to conserve culture, and a place's identity. Marry the Baroque Architecture and distinctive immersive history of the Mediterranean archipelago, Malta, with my joy for sailing and delicious cuisine – and this is certainly the one place in this World that I would love to move to.
What do you want to achieve in Architecture?
There is a subtlety to the Perth landscape and its urban fabric that is really quite beautiful. Whilst we don't ooze the history or density of some other cities which might be considered more renowned for their Architecture, distinct culture or age; Perth is full of so many hidden treasures that makes it just so unique. I see this role with SONA as the first step in a lifetime dedication to advocating for our profession on a local State level – encouraging conversation and awareness for the need of great design and Architecture within a public forum. Making great design accessible to everyone, no matter what scale or cost. I want to make Architecture for everyone and embed it deeply into Perth's culture and identity.
How do you balance your academic, professional and personal commitments?
Entering Architecture as a mature-aged student, I am often asked by people whom know me how the heck I balance employment in an almost full-time capacity with my studies – and have a life outside of all of it. My response: organisation (I couldn't live without my Outlook calendar & Smartphone) – fuelled by loads of passion. My interest in Architecture has largely merged with my 'past-times' – I try to involve myself amongst design communication initiatives and industry volunteer work within the community, simply because I enjoy advocating for our profession so much. However, regular sleep (even throughout Folio Week), listening and responding to my body at all times is key! Daily exercise, a healthy diet and time spent with family & friends fuels my body with the energy it needs to perform optimally in my professional and academic life.
I would grow up to pursue my dream of becoming an Architect
What's your favorite architectural style/era?
In my beliefs architectural styles limit the essence of what an architecture project means to the community in which it is built, therefore I do not pay much attention to many accepted styles. I do not believe that creativity should adhere to a linear model of time, all the eras of the past have contributed something valuable to their successors.
What do you want to achieve in Architecture?
I want to create experiences for the people who interact with my designs and challenge the status quo of the industry which is plagued by a corporate paradigm.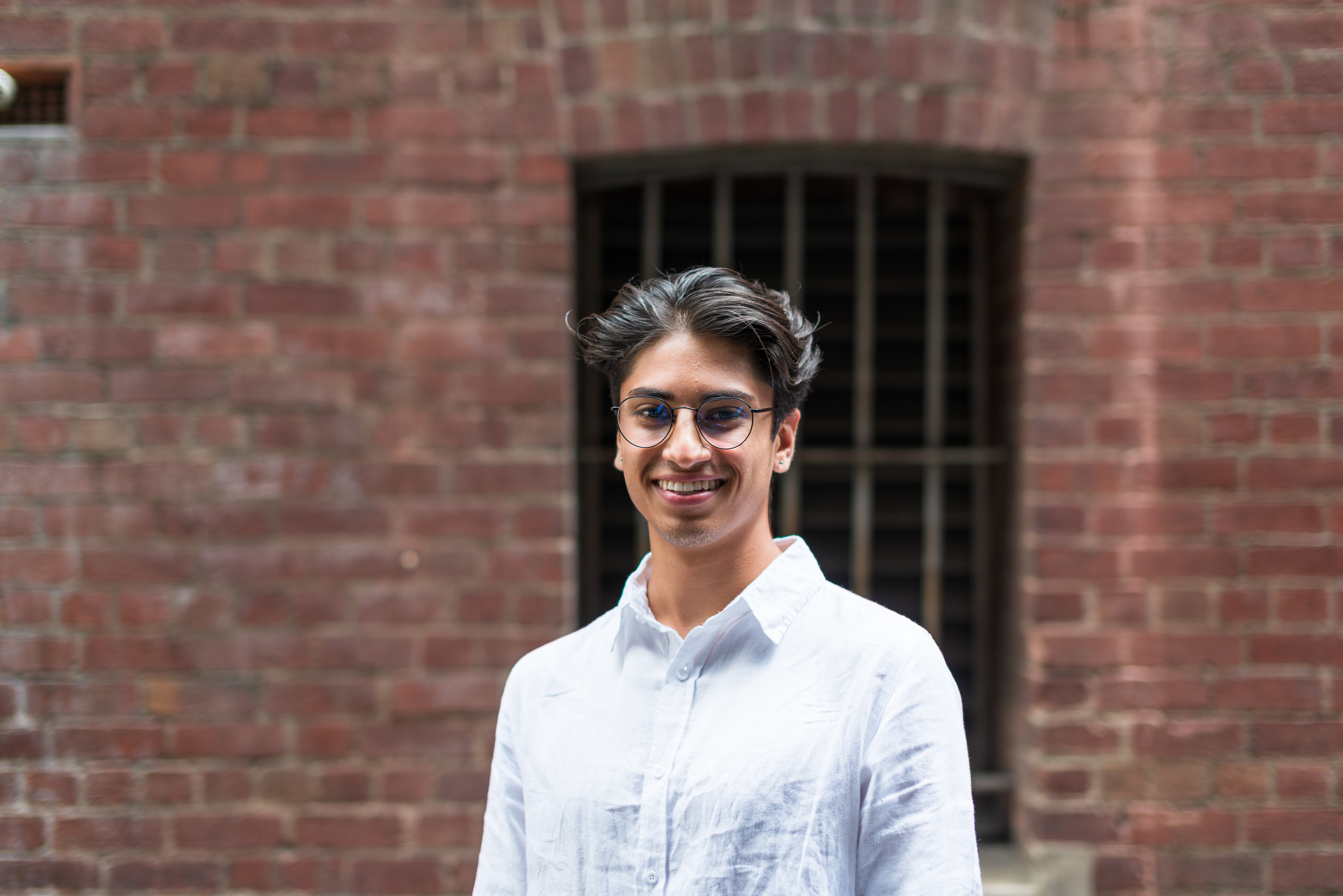 Kieren Dolores
SONA Representative, University of Queensland (2nd Year)
What is your favourite type of beverage?
Whiskey
If you could live anywhere is the world, where would you move to?
New York, or Scandinavia
What do you want to achieve in Architecture?
Design a building that gets turned into a Logo set
What is your favourite Architectural style / era?
Bauchaus. Got to love small baloconies!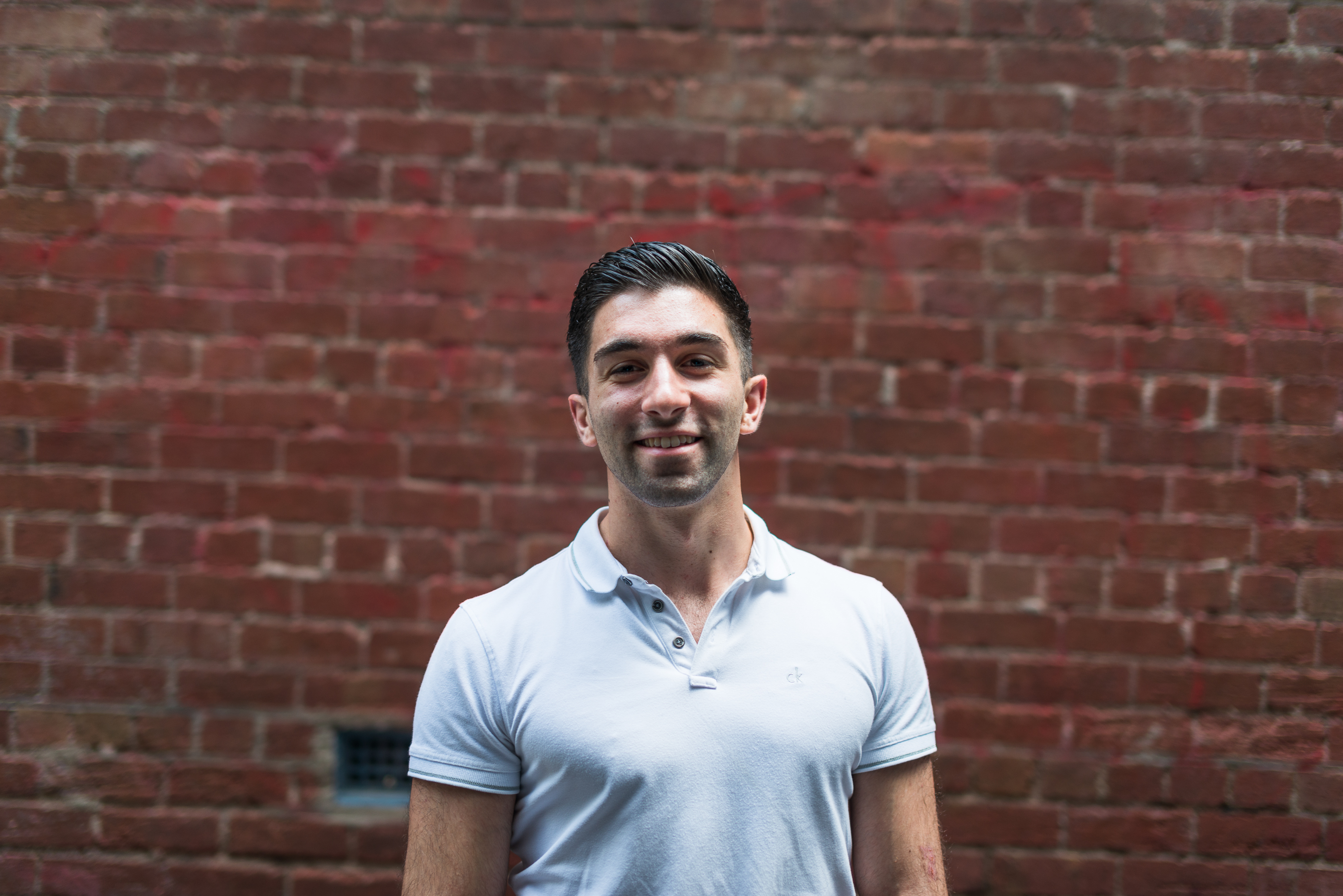 Chris Filippidis
SONA Representative, RMIT (4th Year)
Who,dead or alive, would you like to have dinner with and why?
I would want to have dinner with Socrates and learn more about his virtues and ethics. Socrates was a classical Greek philosopher who was credited to be the first moral philosopher of the western ethical tradition of thought. Socrates always invited others to try to concentrate more on friendships and a sense of true community, for he felt this was the best way for people to grow together as one. Which works well with our 2019 mission of community, so a lot of us should take a page out of Socrates' book.
How do you balance your academic, professional and personal commitments?
Organise, organise, orgiansie! I always write a seven day schedule to forecast what's going to happen this week, from when I have to do emails to when I have to leave the house to be at rugby on time and I just say to myself "Chris, all you have to do is just follow this plan and you can't go wrong". Writing a schedule is giving you reassurance that the event like "studio work" will be done and has been thought of and allocated a place ahead of time. I remember my year eight teach saying "There is no such thing as a smart student but only an organised one" .
What's your dream job?
To run the show. I would want to be part of the team and help push big projects to completion, just the satisfaction of everyone working hard to complete an end goal seems satisfying to me. I would want to make sure everyone is not stressed, knowing that it can be done and then celebrate at the end. Many hands make light work!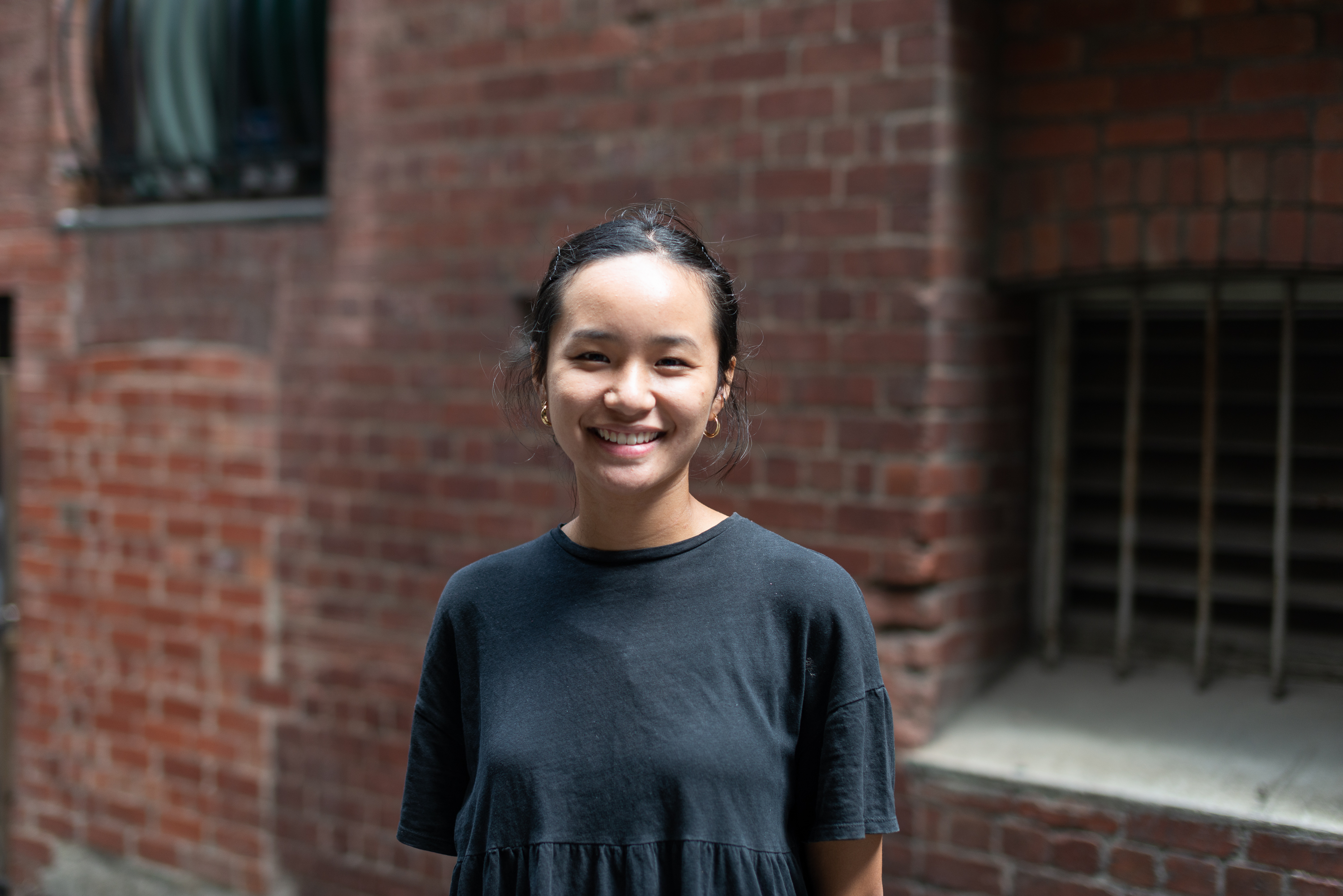 Jodie Chieu
SONA Representative, University of Sydney (2nd Year)
Why did you choose Architecture?
I saw architecture as something which allowed me to exert my creativity and which allowed me to experiment, but within the constraints of specific boundaries. I have always appreciated fine arts but know that I work best when I have something to push up against. I have always thought that being able to have an influence over the way people perceive and appreciate the spaces that they seamlessly navigate through on a daily basis was a beautiful thing. History and sociology are also interests of mine so architecture seemed like the perfect cross-road of them all.
Who or what inspires you?
A recent trip to Hong Kong was an insightful trip for me in observing the decades long and ongoing mass social-housing initiative, which highlighted its pitfalls and its successes. In some parts of the densely-populated city where public and private housing estates sit alongside one another and the young and elderly co-exist peacefully in these shared open spaces, it was fascinating to see how the urban design could bring people together and help facilitate a sense of community.
What do you want to achieve in architecture?
I hope one day to be designing engaging civic spaces – contributing to our built environment by creating architecture that is sustainable, enriching and inclusive of all people. I also hope to dabble in smaller-scaled interior and larger-scaled landscape architecture projects in the future.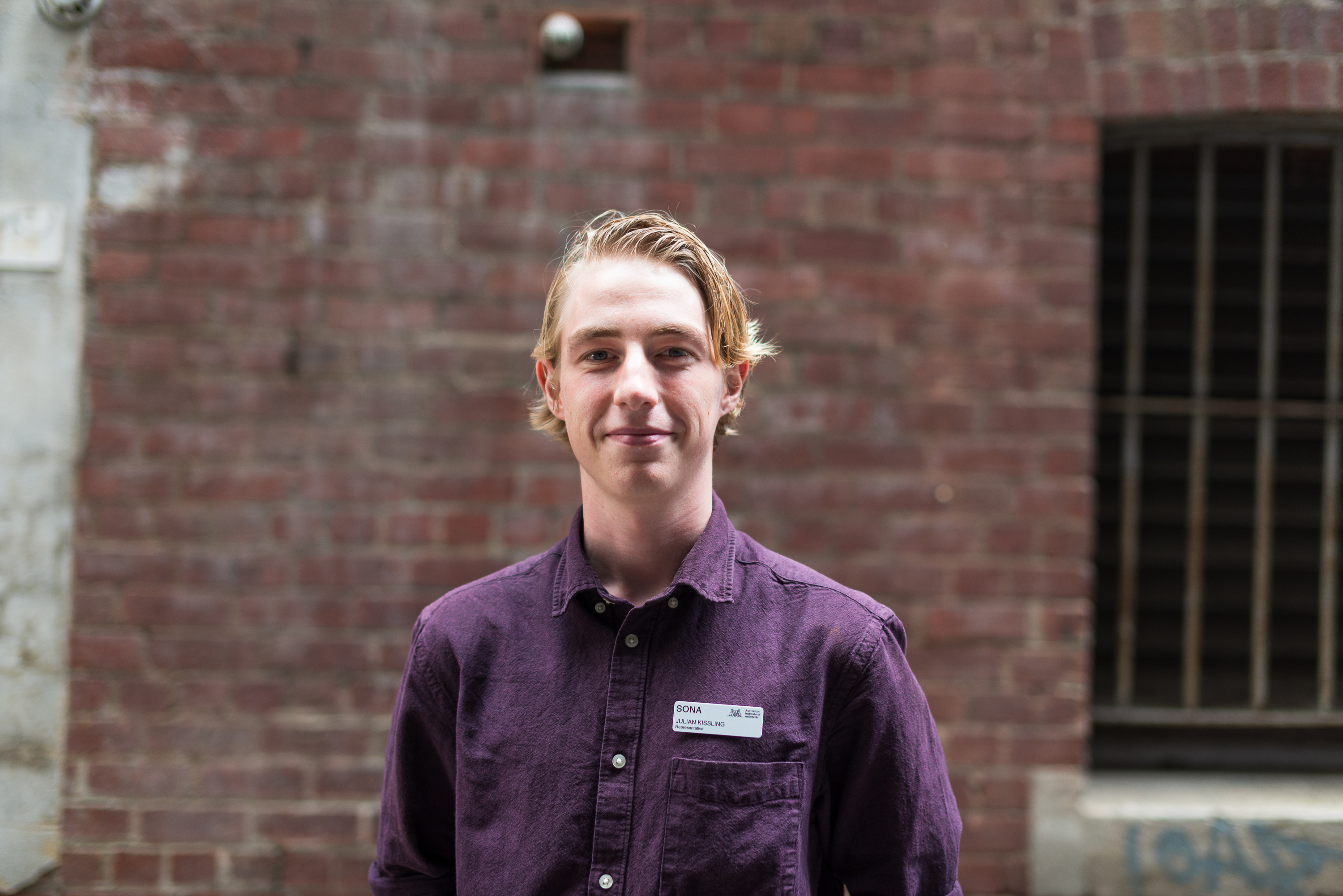 Julian Kissling
SONA Representative, Curtin University (3rd Year)
What is your favourite book, film, theatre, artwork?
My favourite movie at the moment would have to be "The Accountant", with Ben Affleck. I love the story line as well as Ben's character in the film. I love the ending too, it's such a twist. Gets me every time.
One of my favourite books is Making, by Heatherwick studio. It's probably one of the books that got me into architecture and designing.
If you couldn't live without one thing what would it be?
Probably food
If you had your own Architecture firm what would you call it and why?
KISS Design Studio- Keep It Simple Stupid Design Studio. It's in my last name.
If you were to live in a different ere when would it be and why? During the roman empire under emperor Trajan. Considered one of the best rulers of the empire, he was responsible for some of the greatest structures in Italy, including the Pantheon.
Biggest achievement?
Becoming SONA representative for Curtin University
What's your favourite subject and why?
The technology subjects are always my favourite. I love learning about how things get put together and what goes on behind what we experience as architecture.
Favourite place or building in the world?
The thermal baths in Vals, Switzerland by Peter Zumthor What's your dream job? As much as I want to say an Architect, I really don't fully know. I want to work in architecture. I like doing lots of different things, so as long as I am enjoying my work, I don't really mind.
Who or what inspires you?
Lots of things, mostly people, other architects and art.
If you could live anywhere in the world, where would you move? Switzerland. I just feel so at home there. I love the landscape, but also the cities and their buildings.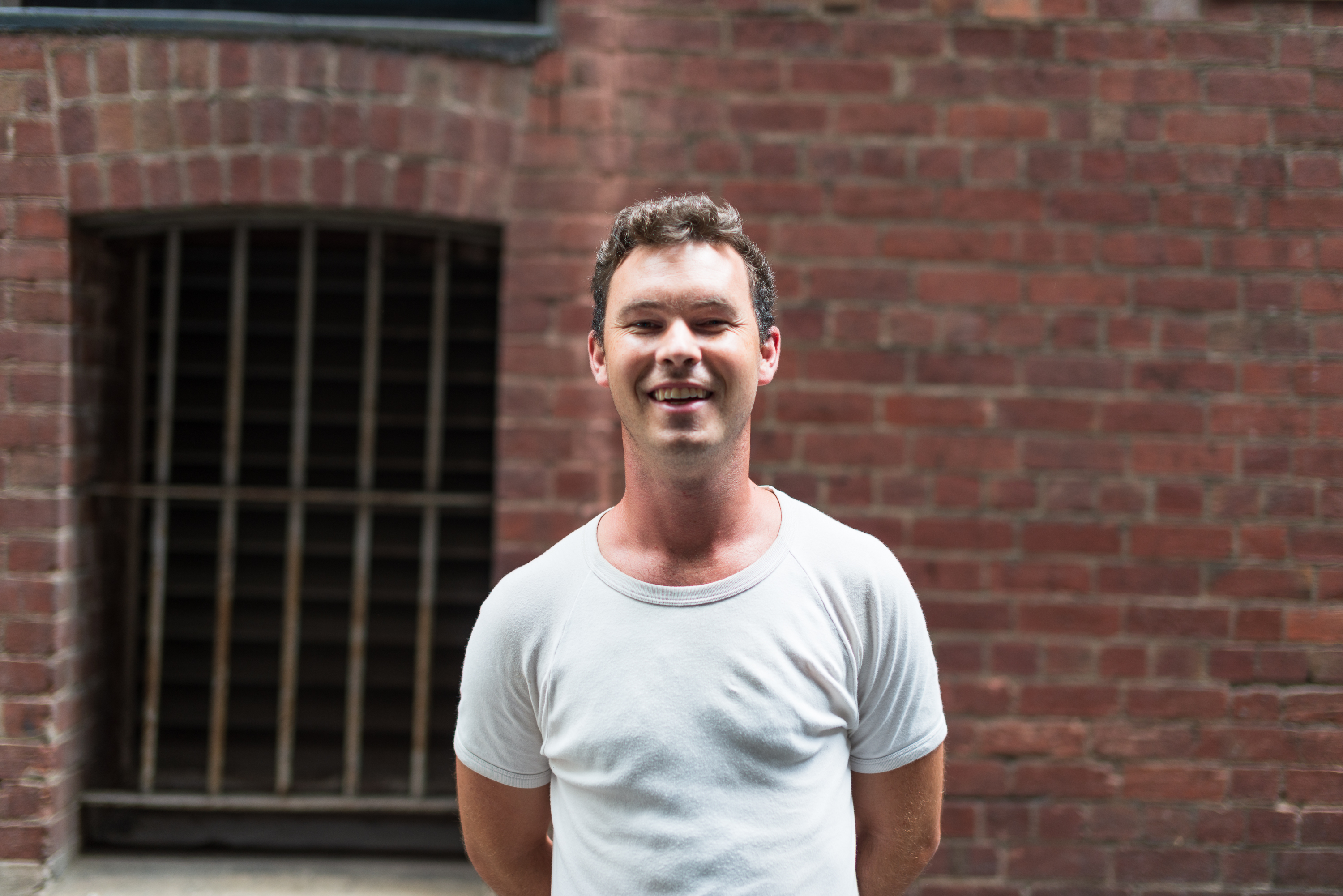 Chris Morrison
SONA Representative, University of Tasmania (2nd Year)
Who, dead or alive would you want to have dinner with, and why?
I would love to have dinner with Thomas Heatherwick. Whether it's designing the Olympic Torch for the London Olympic Games, a retractable footbridge in Canary Wharf, a centrepiece viewing platform in Manhattan, reimagining the iconic red London bus, repurposing a Coal Drop Yard as a retail destination or carving an Art Gallery out of disused silos his work is characterised by an ability to avoid the obvious, in pursuit of the ideal. He also comes across as well spoken, literate, funny and a person of excellent taste- the ideal company for dinner.
What would your pet say about you if we asked for a reference?
I have five dogs (Quincy, Indy, Satchmo, Dushka and Theo) and I hope that if they were asked for a reference they would say that I have a lap that has room for two, that even if it's been a long day I always have time for them and that I always know how to find that spot behind their ears that they love being scratched in.
Your funniest moment while studying architecture?
My funniest moment while studying architecture is, in my first semester. Every year, University of Tasmania gets the first year Architecture students, as part of Design Studio, to design and build large lanterns made out of a bamboo frame and baking paper that can be floated down the Esk River in Launceston in a floating lantern parade.
This year the evening of the Parade proved to be exceptionally windy and two lamps from other teams were blown into ours which was also fairly tall and top heavy and our lamp ended up semi-submerged in the river.
However, in a triumphant twist a number of the candle holders on our lantern were sufficiently watertight so when the lantern was retrieved from the water and stood upright again- they were still burning despite having been underwater.
What do you want to achieve in Architecture?
I have two key goals in Architecture. The first is to have my own practice (small or large, sole practice or with collaborators) that has a reputation for designing work that is user-friendly, sensitive to context, environmentally aware, innovative and beautiful.
The second goal is to take the experience I have accumulated, and the projects I have contributed to, and bring that to the classroom as a lecturer and academic. I am a huge admirer of people like Lawrence Nield or Drew Williamson who maintain a high level of innovation in their practise while also investing passionately in the next.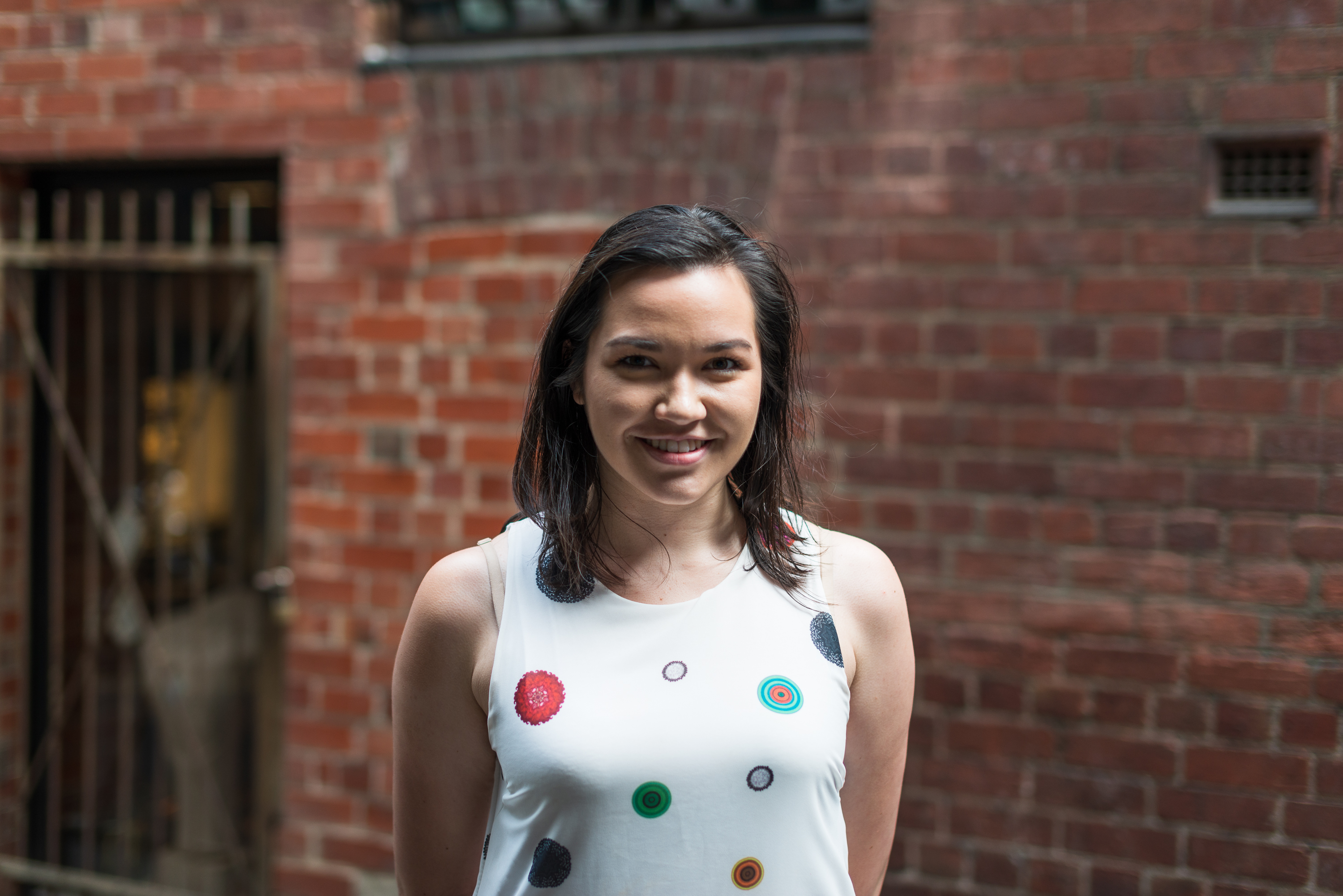 Courtney Thoo
SONA Representative, University of Canberra (3rd Year)
What are your extra-curricular activities or hobbies?
I have always been a creative person, just never artistic. Growing up I created with Geomag and Lego because I liked the constraints of one material and a few shapes.
Now I face and body paint in my spare time. For me, body painting opened the door to my artistic side. The body as a canvas and is interesting, not only because it isn't flat but because it moves and interacts. It's like putting on a costume, it creates a character. I find that transition really interesting. Character in a design is just as important as beauty. The ability to connect with other people and provoke a response. I strive for the special connection between the designer and viewer in my architectural design. Personally, I love to paint myself as a happy clown, who knew I was a clown at heart.
What is your favourite type of beverage?
I would find it hard to resist a Martini.
How do you balance your academic, professional and personal commitments?
Balancing academic, professional and personal commitments has been a struggle and a skill that needs to be honed. Going through university so much is thrown at you in every part of your life. You're starting a career, learning new skills and knowledge, perhaps moving out of home, getting in and out of relationships, dealing with dwindling finances. It's a lot to physically and emotionally deal with.
After going through all those motions during my degree I now make a conscious effort to only do things that make me happy. That sounds easy, but at 2am the night before studio is due it is really hard to say that I am happy in that moment. Giving yourself the power of choice and realising that I choose to stay up to work on studio because doing my best in a presentation is going to make me happy is very liberating. This has changed the way I think about approaching things and remembering there is the option of not doing something and it usually won't involve the world caving in and disappearing into a pit of shame. Generally, I try to find those things or people that make me happy in all parts of my life. Then not only acknowledge that the person or activity has an effect on you but plan to see that person more or do that activity more. We all know how busy architecture students are and there is no time for doing things or hanging with people that don't make you happy.
What do you love most about your city?
I live in Canberra and have done so my whole life. I have a special connection to it as most of us do to our home. I grew up in "deep south" of Canberra, in a place affectionately known as "Tuggers". This part of Canberra only began to be developed in the early 90s. I was able to grow up with this part of Canberra. Seeing schools and shopping centers popping up and suburbs filling out. As time passed it changed, from a new polished place that could have been in a Dr Seuss movie, to a suburb that is now a part of the "bush capital".
Canberra has a personality, much of the population that live here love to hate Canberra, you either move here for work or grew up here and trying to get a qualification to get out of here. Despite this I love Canberra, I love how local the community feels, I love how somehow everyone knows everyone through someone else, I even love the fact that any tourist driving around cannot fathom how many round-a-bouts we have. Most of all though I really appreciate our strong connection to bush and the maintenance of National heritage which Canberra is very proud of. It is not unusual to see a kangaroo hop down a street in any suburb in Canberra and a walk on a bush track is never more than 10mins away.
Keeping Canberra with that same bush feel is very important to me and many of my peers. We are afraid of letting Canberra grow up from being a country town in to a full blown big smoke of a Capital city. However, the growth of Canberra is inevitable and like "Tuggers" it will grow with a stronger reinforcement of the territory values, just for a modern world.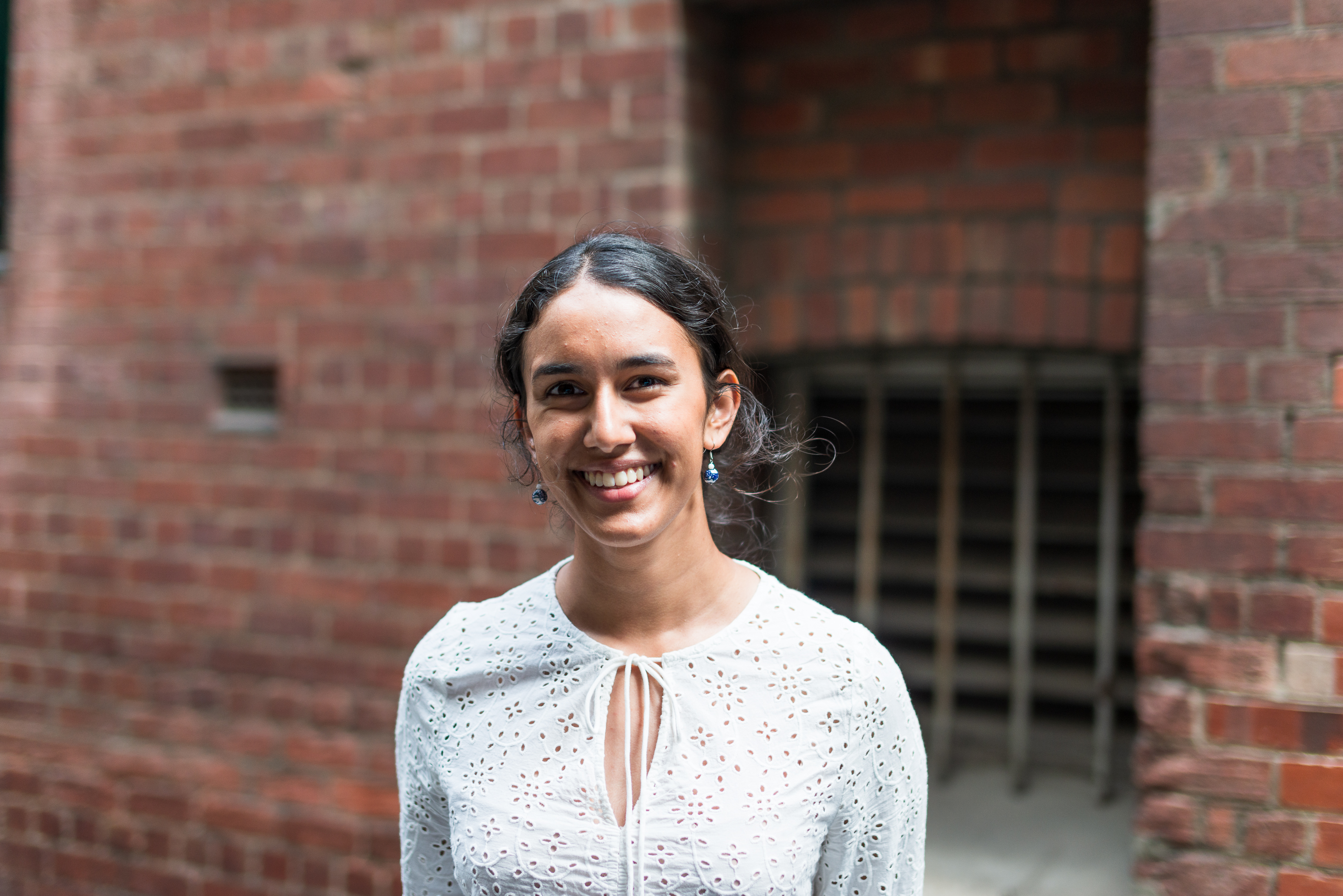 Nicole Mesquita-Mendes
SONA Representative, Bond University (2nd Year)
What are your extra-curricular activities or hobbies?
I love to travel! I find it fascinating experiencing and learning about various cultures and traditions and being able to observe and learn from multiple architectural styles but also nature.
If you couldn't live without one thing, what would it be?
My family and friends. Life has its struggles, and the people you have in it make the journey that little bit easier. I would not be the person I am without the love and support of all my family and friends.
Why did you choose Architecture?
As I child, I always wanted to be a doctor, until I finally appreciated architecture. So, what does medicine and architecture have in common you may ask; the opportunity to help people. For me, architecture is all about people. It is about creating spaces which enhance the human experience and their way of life. It has a lasting effect on people and place. Architecture is such a multi-faceted field and brings together the topics that interest me: art, technology, culture, sustainability and the environment. Every day I learn something new, and I love it.
Do you take part in any activities outside of the Industry?
I chose architecture because I saw it as an opportunity to leave a positive impact. However, I think that to help a community one needs to understand people and being an active and engaged member is the only way to achieve that. Outside of architecture, I play social netball. I am the Academic Affairs director for the faculty of Society and Design and a mentor to high school students completing a university subject. I enjoy playing the clarinet and volunteering as a Bond student ambassador.
What do you want to achieve in Architecture?
The field of Architecture is such a diverse profession; there are so many opportunities! I simply want to create spaces that engage, challenge and improve the human experience; whether this is through physical design or design research.
I hope to help those in need, particularly people in third world countries through the design of eco-friendly and sustainable social housing. I think architecture is something that should be for everyone, not just those who can afford it.
However, I would like to see and create opportunities for architectural collaboration which other disciplines including engineering, art, philosophy and urban design. Through working together and building on each other's knowledge and strengths, we can create a built environment which best responds to human needs.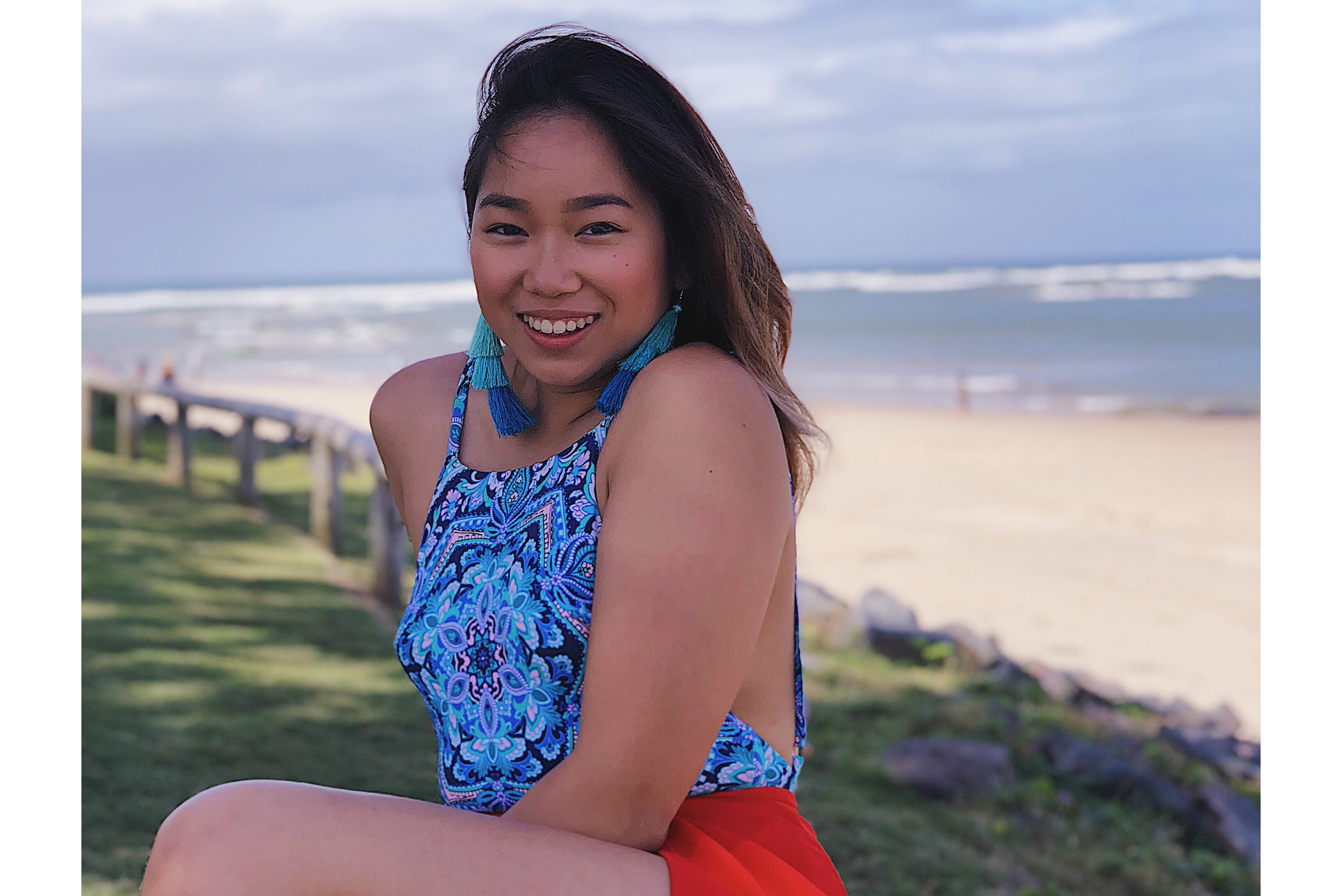 Richelle Anne Lim
SONA Representative, Queensland University of Technology (2nd Year)
What are your extra-curricular activities or hobbies?
Back in primary school, I would always be chosen to perform lead roles in our school musical productions. At an early age, I was exposed to national competitions back in my home country. Singing, dancing, and acting were the first things I discovered about myself (even before I discovered my love for Architecture). As I progressed into high school, I had my own band, performed in gigs and even produced a song with one of my friends. Singing will always be my way of expressing myself as a creative individual. Another extra-curricular activity I am very passionate about is Karate. I started doing Japanese martial arts when I was 6 years old. It has been a family tradition to practice this martial art as it promotes discipline and respect. I have competed internationally with the support of my team, Association for the Advancement of Karatedo (AAK).
What is your biggest achievement?
Back in 2016, I was a fresh graduate from high school and I knew that I wanted to of study abroad and seek new opportunities, which led me to Australia. I was in the process of applying for universities and I was recommended by my agency to apply for a program, "Best Semester Abroad", conducted by the Queensland Government. Out of the thousands of applicants from 10 other countries, I was chosen by the Queensland Government to become an International Student Ambassador representing my country, Philippines. During my first 6 months in Australia, I was working with the government by producing everyday content on my YouTube channel to show people what it was like living in Queensland. Alongside this, I was studying a Diploma in Business. When the program came to an end, I decided to apply to different Universities and I was fortunate enough to be accepted into QUT with a Creative Industries Scholarship.
Why did you choose Architecture?
I choose to study Architecture because it is an Art of Self-Expression. Being able to design something that is of a creative representation my own thoughts is something that has always fascinated me. Another reason why I choose to study Architecture is because I am passionate about people – just as much as buildings and our environment. I love learning about people, their cultures, and every little detail in between.
What is your dream job?
I have always dreamt of following in my mum's footsteps on being an Event Stylist. My dream job is to incorporate events and the Architecture profession into something that works alongside each other.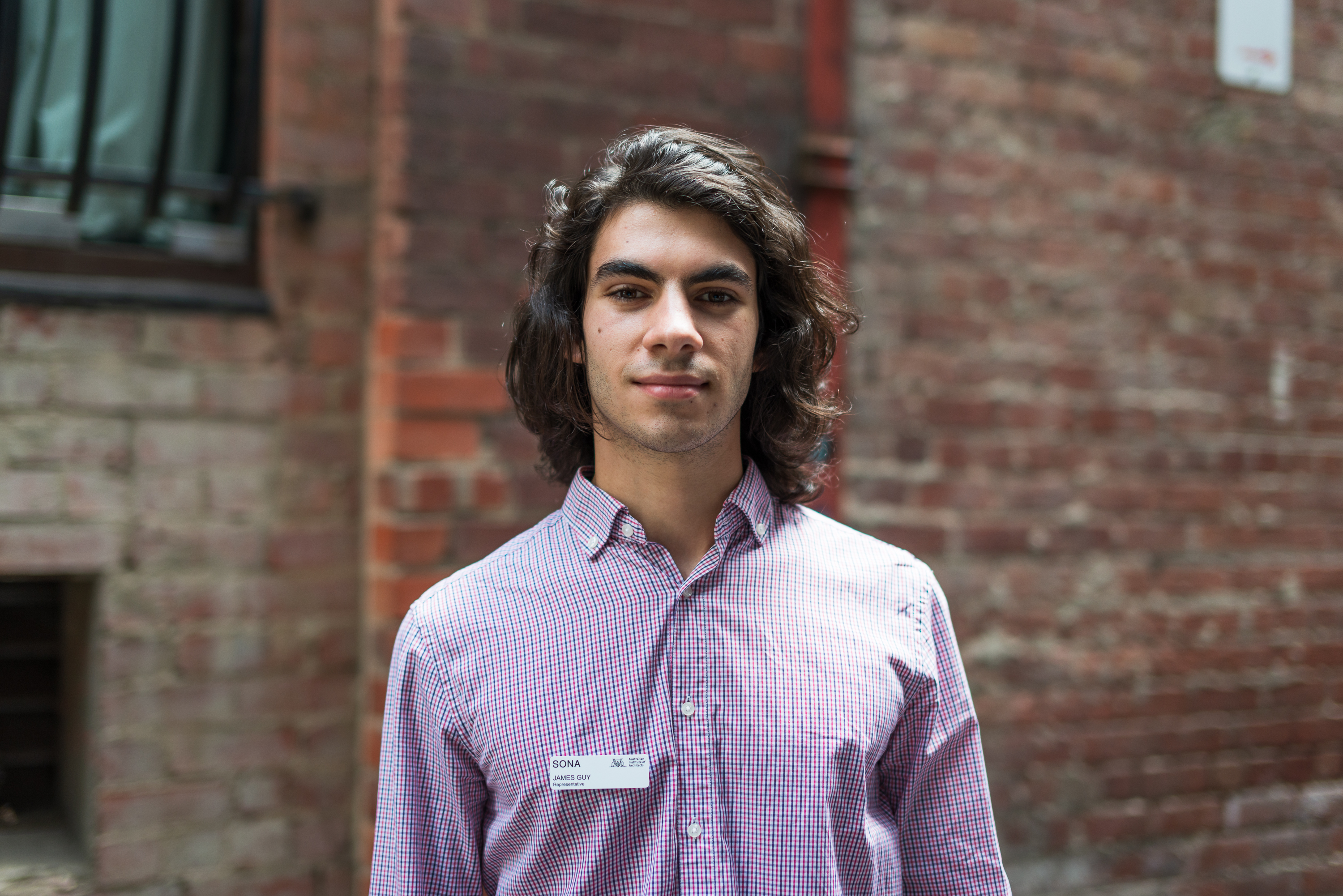 James Guy
SONA Representative, University of South Australia (3rd Year)
Favourite artwork?
My favourite artwork would most likely be "View of Delft" by Johnnes Vermeer. It is a painting of the Dutch city scape in 1966. What I like about this painting is that it captures the essence of tranquility in an ordinary and humble scene. Nothing fancy or heroic which makes it charming. Nothing out of the ordinary, but its so easy to appreciate its qualities. I think that it also reminds me there is something extraordinary about ordinary life, its quite humbling.
What is your favorite place, or building in the world?
Whatever place is quiet enough to hear the rain during a storm, comfortable enough to feel at home, peaceful enough to read, that will surely become my favorite place.
What do you want to achieve in Architecture?
I'd like to work on sustainable living environments which focus on both of the infrastructure and the dwellings. Rather than place an emphasis on the dwellings as the primary mover towards sustainable living, I'd like to promote changes within the ways in which infrastructure and cities are designed. It seems, that with current technologies, we could design our cities to promote the re-population of native life, increased vegetation and cleaner air. The idea ties in from the breaking away from fossil fuels and certain dependencies on types of food, which have a significant impact on our environment. One idea would be to stop terraforming cities based upon fossil fuel vehicles which require a plethora of bitumen roads to provide for the endless sea of commuters. Alternatively, we could green-ways for walking, cycling, or driving lightweight electric vehicles. I understand the scale of a goal like this , but, in reality we'd all benefit of dreaming up big changes to the ways in which we could inhabit this planet in new and sustainable ways.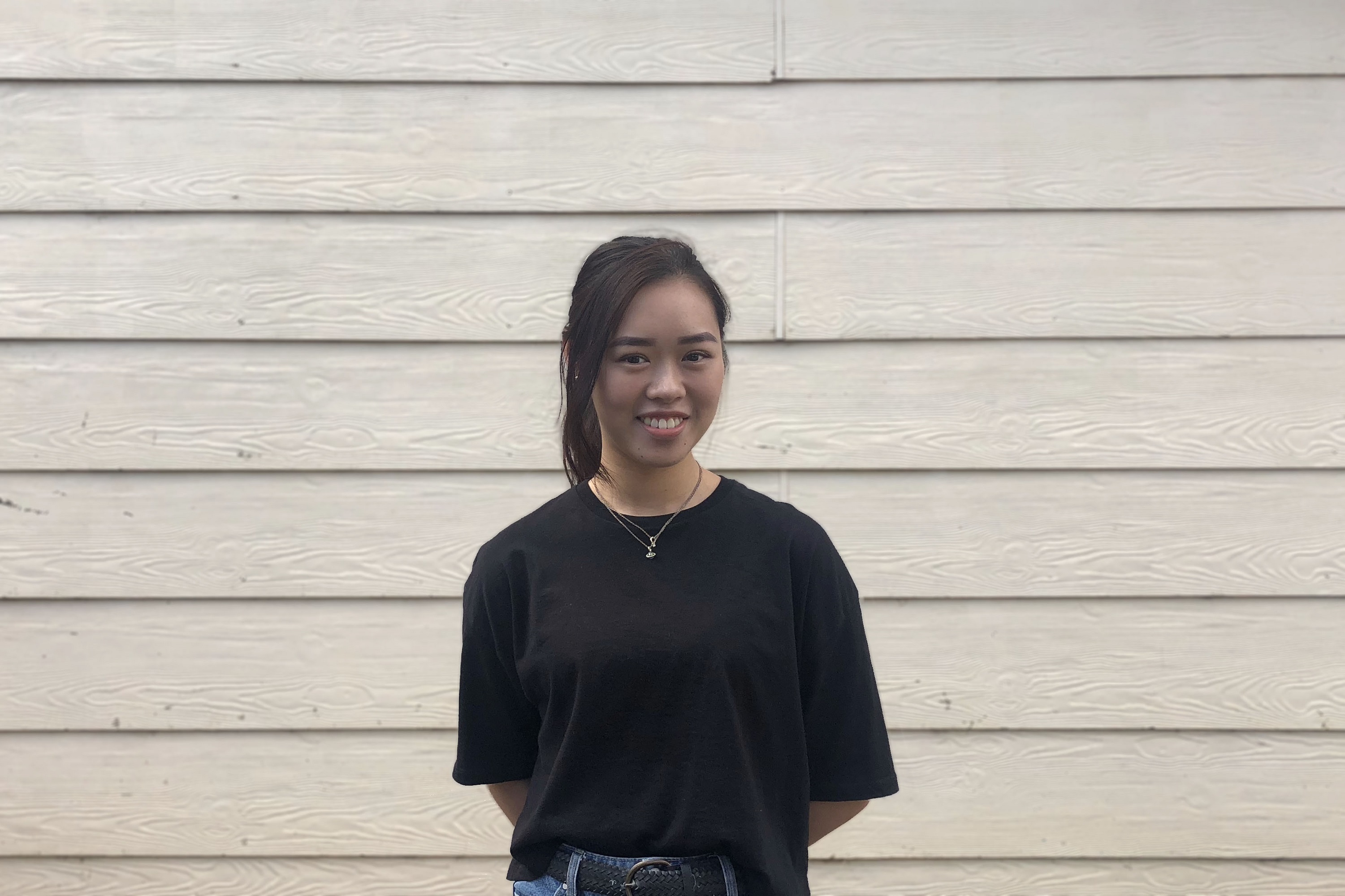 Julie Pham
SONA Representative, Deakin University (4th Year)
Favourite book?
My all-time favourite book would be Matilda by Roald Dahl. I enjoy reading his books so much because they're so creative and allows to my imagination to take me to many magical & mysterious places. I own a pink copy of the book with a nice illustration by Quentin Blake which I like to stare at for a bit, and the book is a soft satin cover that feels nice to hold. I'll probably keep it with me forever.
Biggest Achievement?
There's a game my class used to play at the end of a maths lesson in high school. It's called 24, basically you're given 4 numbers and have to work out how to get to the answer 24. I had never been close to winning the game before, but one day I was the first one to solve the equation and I was pretty shocked. Anyway, I won a fun sized Mars bar and it's the first thing I ever won in my life, not my biggest achievement to this day, but a proud & memorable one in year 8.
What has been your Architecture journey?
Unaware, my journey started in my final years of high school, I created architecture themed artworks for my art subject and designed a pier & café for Visual Communication Design. Then I realised I have an interest in the built form and decided to start my pathway in architecture at university. It has been a challenging yet inspiring journey. My favourite part is travelling, I've become more aware of the environment I'm in, and accepted that most of the buildings I've designed would collapse in harsh weather conditions, maybe.
What do you want to achieve in Architecture?
To draw the craziest lines that have a lot of thought and purpose and send it to the engineer to say its impossible but ends up being built and everyone loves it then receive an award and become famous. But most of all, I just want to be able to design a nice, comfortable house for my mum to relax in & do some sewing, and for my dad to blast his music as loud as he likes without me being embarrassed that the whole neighbourhood can hear it.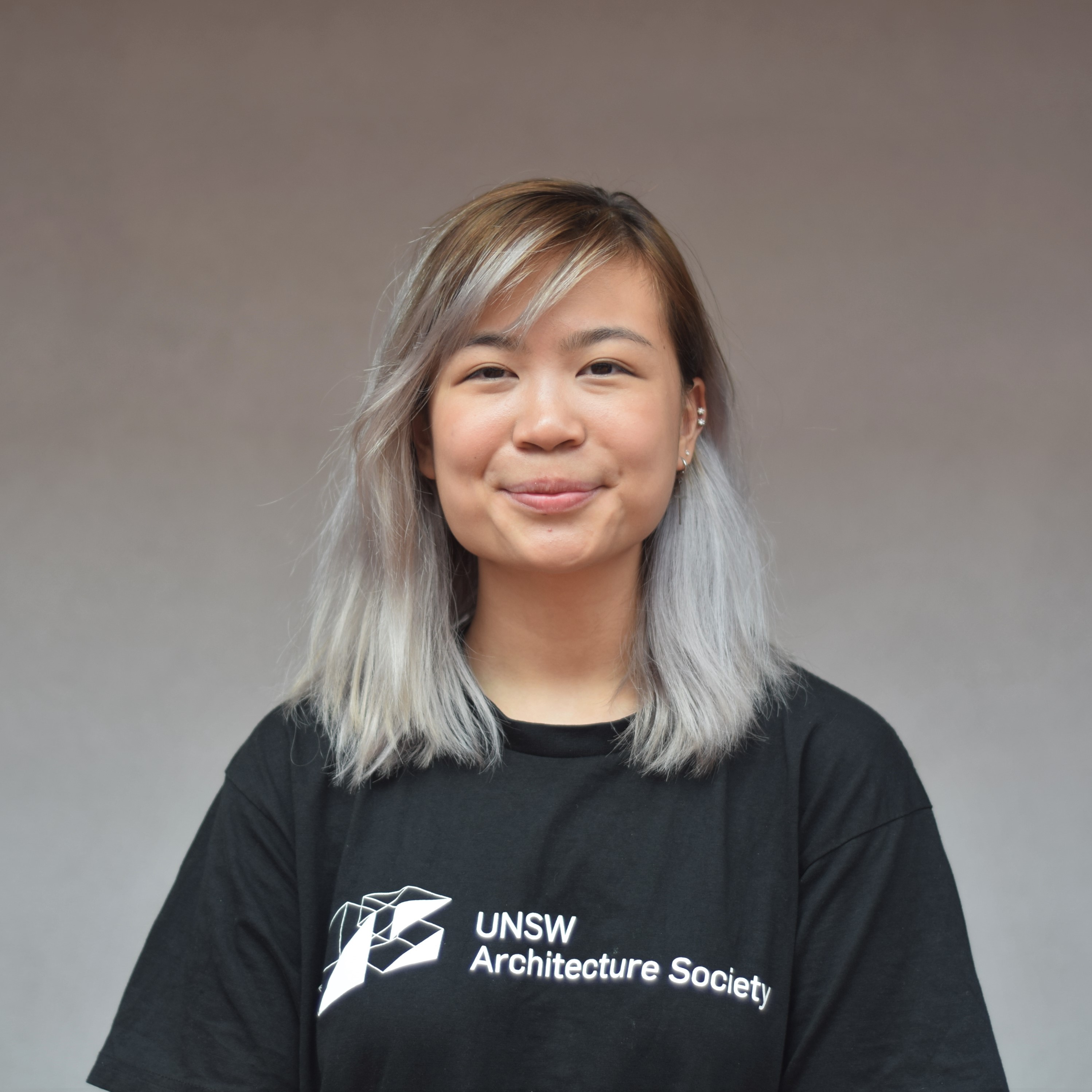 Celine Ti
SONA Representative, University of N.S.W (3rd Year)
Favourite artwork?
My favourite artwork without a doubt is Spring Frost by Elioth Gruner. When I first moved to Sydney my goal was to visit as many art museums as I could – and started with the Art Gallery of NSW. I'd like to think that I've seen a fair amount of art in the past, but nothing struck me in awe as much as Spring Frost did the first time I laid my eyes on it. It just felt like the painting took me right where Gruner stood in the field painting the scene. The filtered light through the trees, the dew on the grass – for a second I felt and smelt the morning breeze. The my other favourite piece is Cymon and Iphigenia by Lord Frederic Leighton. Something about pieces which play on the ambience of lighting that really draw me in.
Your funniest moment whilst studying Architecture?
The funniest moment I've had in architecture is the morning of class presentations after an especially tight submission for first year, first semester. Spotting many dreary faces I decided to just ask any incoming person in my direction how many hours of sleep they had. People began to join into the conversation, arguing who had the least amount of sleep. This is the moment that I realised the importance of a being part of a community that understands and emphasises with your situation. Knowing that there are others who are struggling for their passion, it was truly a funny and insightful situation.
What do you love most about your city?
I'm from Kuala Lumpur, Malaysia. My city is one which is bright, and vibrant. In the day, people of different cultures and backgrounds coexist to create spectacular fusions. From the food to the built environment, the city preserves its multicultural history by being respectful to traditions whilst implementing modern ideas. Once dark, the cityscape transforms into twinkling lights and a never-ending nightlife. As a developing country, everyone works hard to shape the city into a memorable place.
My city is not hard to love. Its interesting to see the lengths people would go to try something new. Whether it'd be a food trend or an expertly designed skyscraper, there is always something new to explore in my city.