Meet the Reps
For a full list of 2019 SONA Reps click here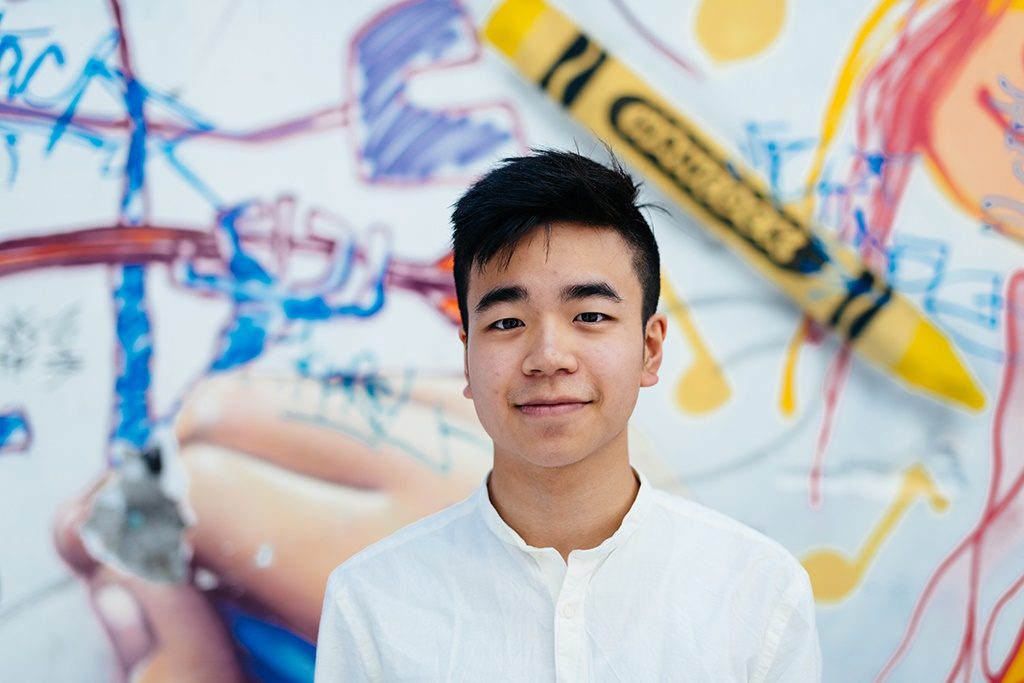 Caleb Lee
SONA Representative, RMIT (2nd Year)
Any extra-curricular activities or hobbies?
Aikido, Harp, Jazz
If you couldn't live without one thing what would it be?
Music
Everyone has a good app idea. What's yours?
One that blocks data – Enjoy your time with friends when you're out!
What is the most played song/TV show/movie/album and why?
Album: Bill Evans Trio, Jazz sounds different every time
Do you take part in any activities outside of the Industry? E.g. Tutoring, teaching, mentoring, volunteering etc.
I volunteer for Spur Afrika, a non-for profit organization which supports children living in poverty in Afrika. I'm in a quartet and we play at events. Cello.
Favorite place or building in the world?
The Toilet or shower, it's where all my ideas come from
What's your dream job?
Research of space – to pursue a space which enhances an action or process of something. Space that brings understanding and changes human emotion.
What do you want to achieve in Architecture?
Something original
What do you love most about your city?
How diverse in form and ideas we have
If you could live anywhere in the world, where would you move?
Japan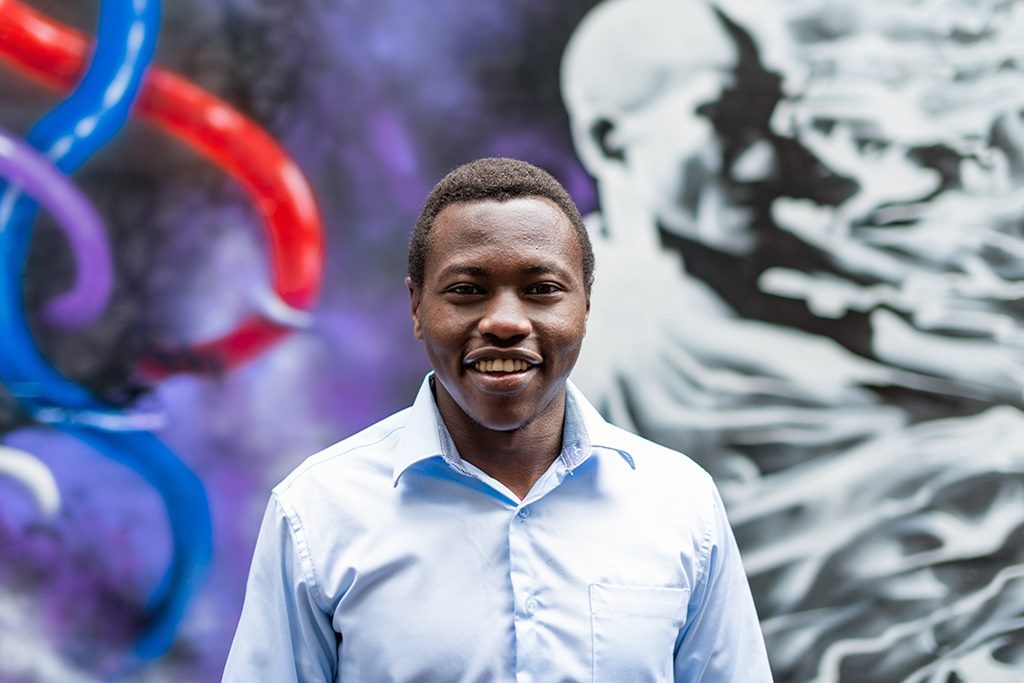 Osman Garelnabi
SONA Representative, Queensland University of Technology (3rd Year)
Any extra-curricular activities or hobbies?
Outside of university I am a Hip-Hop Musician and Spoken Word artist. I also partake in community activities at the Queensland Community Center with a lay Buddhist organization, Soka-Gakkai-International (SGI)
Do you take part in any activities outside of the Industry? E.g. Tutoring, teaching, mentoring, volunteering etc
I mentor a group of high school students once a month, together we are part of a lay Buddhist group called "Soka Gakkai International (SGI)". We generally play learning games and conduct discussions on Buddhist concepts and various topics affecting youth.
Why did you choose Architecture?
I always enjoyed visualizing how forms fit together and physically manifesting my imagination through sketching and model making from a young age. My father owns a construction company and I would go with him to the project sites he was working on and play with scrap materials as a pass-time. It was almost inevitable that I would grow up to pursue my dream of becoming an Architect
What's your favorite architectural style/era?
In my beliefs architectural styles limit the essence of what an architecture project means to the community in which it is built, therefor I do not pay much attention to many accepted styles. I do not believe that creativity should adhere to a linear model of time, all the eras of the past have contributed something valuable to their successors.
What do you want to achieve in Architecture?
I want to create experiences for the people who interact with my designs and challenge the status quo of the industry which is plagued by a corporate paradigm.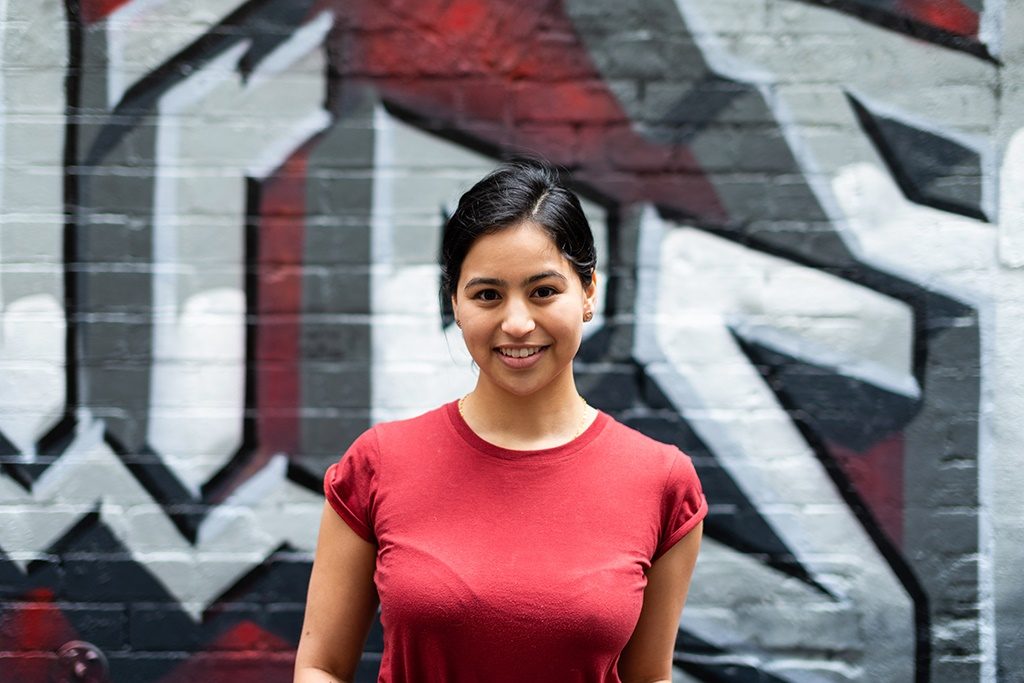 Jacquelyn Mangubat
SONA Representative, Deakin University (4th Year)
Any extra-curricular activities or hobbies?
Being active and/or outdoors as much as possible with playing soccer being a particular favorite since 2005.
Why did you choose Architecture?
When I was younger I was very creative, I enjoyed sketching with pencils, painting with pastels and later on modelling with Sketchup. I also found that I loved being in spaces that were full of people, the activities and use of space that people engaged in. I felt like some forms of architecture was like the world's playground, how it's expression can be strong and creative enough to provide ranges of experiences and emotions. Architecture fell to be a perfect combination of my interests into a passion.
Favorite place or building in the world?
My favorite place in the world would have to be cheonggyecheon Stream in South Korea, an urban development which had undergone a few major stages that posed as unhealthy and neglected however transformed into the most powerful example of biophilic design. The atmosphere it created for locals and tourists (as myself) was refreshing allowing to sense a sense of disconnection from the city it flowed right within, having a different experience during the day and night. This project inspired the way I experienced nature as an element of design.
What do you love most about your city?
I love the multicultural diversity in Melbourne, this in itself gives me motivation to be creative in my design to create as many different experiences as possible to encourage users to explore with space and architecture. Providing non-discriminative experiences as it can be interpreted in so many ways.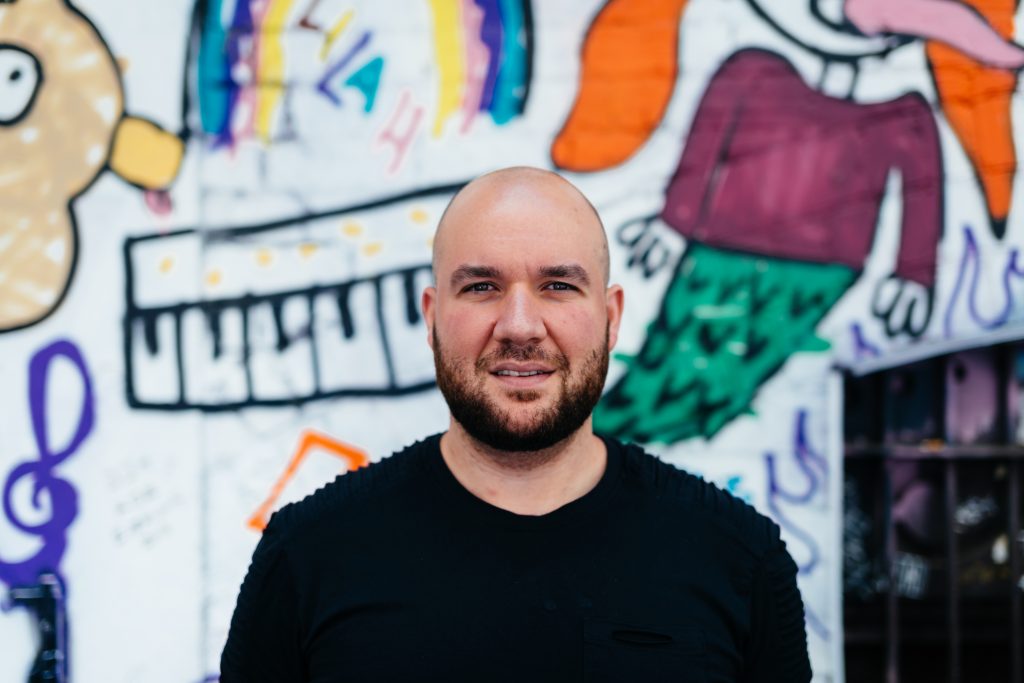 Giancarlo Monteleone
SONA Representative, University of South Australia (2nd Year)
Any extra-curricular activities or hobbies?
In the last four years I have developed an interest in and passion for gardening. I think it was triggered in part by the unique native Australian flora, but also by a warmer climate than I'm used to, being born and raised in Canada. It draws obvious parallels to architecture in that you are constantly thinking about the placement of individual plant, trying to meet their specific climatic needs as well as the experience that you are trying to create.
Gardening takes a lot of forethought and patience as it a slow process sometimes wrought with failure. That being said, with each failure comes a new lesson and new insight into what works and what doesn't which over time helps build a library of knowledge. I also find it makes the perfect study break, a great way to relax and clear your mind.
What has been your Architectural journey?
I have always been interested in Maths and Sciences as a student. However, in year 12 I found myself enjoying and excelling in Visual Arts. When trying to decide on what to study after secondary school, I thought Architecture would be a perfect career as I saw it as marriage of sorts between technical studies and artistic studies. Unfortunately, I was dissuaded by an older colleague at my part-time job at the time from pursuing this career path, and instead I completed a Bachelor of Applied Science in Material Science Engineering from the University of Toronto.
Fast forward nearly ten years, after numerous careers in various fields such as a Quality Assurance Engineer in an Automotive Plastics Manufacturer, Research and Development Funding Consultant, Real Estate Valuations Consultant, and Health Practitioner Registrations Officer I found myself unsatisfied and almost lost. I felt fulfilled on a technical level, but my creative side was not being challenged at all.
Now being in my second year of studies I definitely feel like returning to Uni to study Architecture which was the right choice. I feel much more satisfied on a creative level and am proud of what I have been able to achieve in a relatively short timeframe. I am looking forward to the future and what a career in Architecture holds for me.
Favorite place or building in the world?
In 2015, on a tour of Europe I visited the Gaudi designed Sagrada Familia. To this day the cathedral remains one of my highlights of the trip. With construction beginning in late 19th century and completion not expected until sometime between 2026 – 2032, the design and ongoing build (spanning well over a century!) is incredible. The tall conical spires that appear to melt as they approach the ground creating very ornate sculptural scenes are like nothing I've ever seen before.
However, I think the contrast between the interior and exterior was the most impressive aspect of the building. The exterior has some parts that look typically cathedral-like, and others that almost look like ruins from a distance, giving it the appearance of an older structure. However, upon entering the interior it looks like something straight out of Star Trek. Curved surfaces everywhere, nothing appears flat, branched columns and lots of colour. I highly recommend other students to visit as it will not disappoint!
What do you love most about your city?
Having spent the vast majority of my life living in big cities, I find Adelaide to be the perfect size. Big enough to host amazing festivals and a plethora of excellent restaurants while small enough that it is not overcrowded (traffic jams are rare from my perspective). However, the thing I love most about this city is that it has so much to offer! In less than an hour's drive you could be at the beach, in the hills surrounded by wilderness, in the city or at one of numerous wineries that are close by. I have never experienced this in all of my travels and truly makes for a unique place. As you can tell I would consider myself a proud Adelaidean!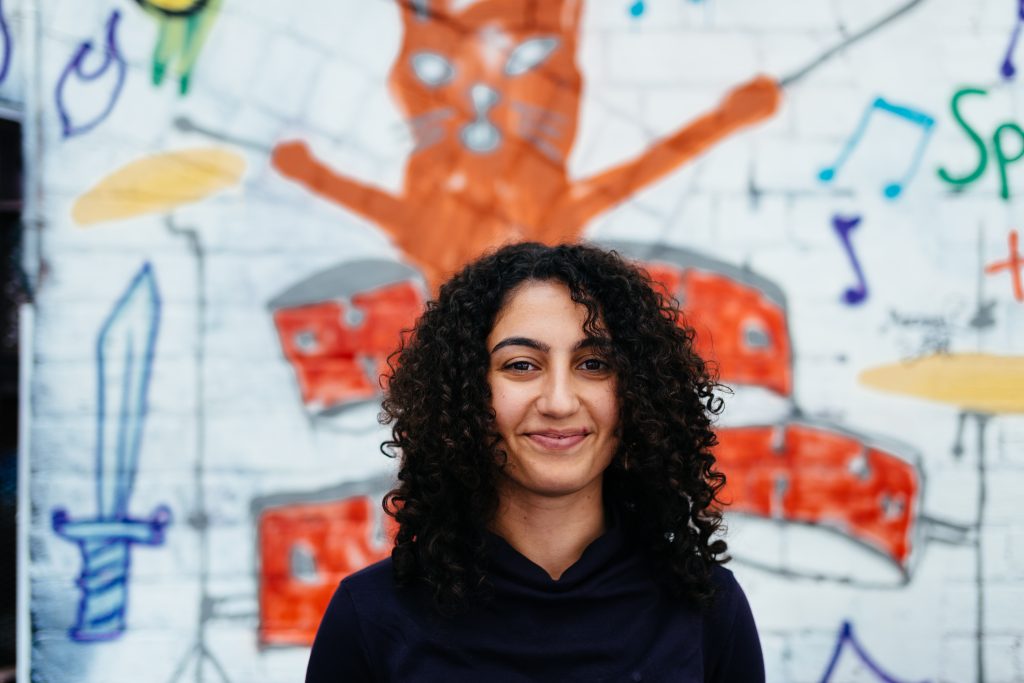 Leanne Haidar
SONA Representative, Monash University (4th Year)
Favorite book, film, theater, artwork etc.?
Pretty much anything by Quentin Tarantino!
Any extra-curricular activities or hobbies?
I really enjoy team sports, most specifically indoor outdoor soccer with friends and family!
What is your favorite type of Beverage?
Nothing beats a hot cup of black tea.
Do you take part in any activities outside of the Industry? E.g. Tutoring, teaching, mentoring, volunteering etc.
I volunteer as a project consultant at a not for profit management consultancy organisation. I have learnt structured mechanisms and strategies for problem solving and communicating ideas in a concise manner. In the future, I would love to try teaching, mentoring or tutoring.
What do you want to achieve in Architecture?
I hope to see a profession in which architecture, civil and structural engineering, social science, urban design, philosophy, psychology, art (multiple disciplines) want and are encouraged to collaborate throughout the entire life time of a project.
I hope that through academia the stereotypes and stigmas towards the role of an architect and vice versa are challenged, opening up the opportunities for collaboration in the future. Additionally, I believe the role of an architect and many of the disciplines listed above are paramount in urban planning and policy decisions.
Who or what inspires you?
Sustainability (economical, environmental and social) inspires me. The ability for architecture to therefore be a framework in which social and economical changes occur as well as its ability to challenge the environmental footprint we make; inspires me to want to use my education to the best of my ability to create positive change to the way we live and interact with the rest of our world.
Additionally, civil engineers aim to create sustainable solutions through initiatives such as water sensitive urban design. The collaboration of these two professions therefore inspires me and further explains what I hope to achieve in architecture.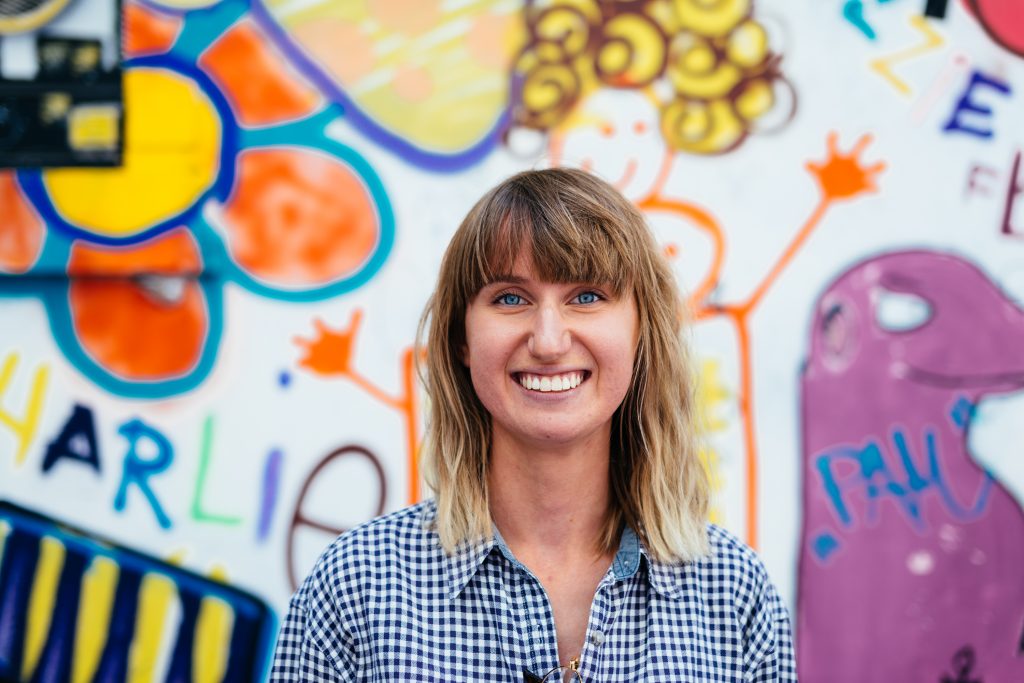 Renae Schulz
SONA Representative, The University of Adelaide (2nd Year)
Any extra-curricular activities or hobbies?
My favourite hobby at the moment is photography. Getting outdoors, hiking, exploring and taking the camera along. There's nothing better than climbing a decent hill with the best view, being able to capture that and save it for another day. Architectural photography is something I'm striving to get better at as well. What could be better than mixing career and hobby to create just an abundance of good times.
Why did you choose Architecture?
I really had no idea about Architecture after completing high school and wasn't sure what I wanted to pursue. It was only after a few years of travelling and living I began noticing details of buildings and spaces. Lightbulb moment, perhaps I could give this a shot. The perfect mix of creativity, rationalism and influencing the way we do life got me intrigued. I signed up without doing too much research into the career.
Lucky for me it's turned out to be the best and possibly the most challenging decision I've faced. There's so much learning to be done and it's just the beginning of the journey really.
What's your dream job?
My dream job would be working in a large office with lots of other architects throwing ideas and designs around. Being a people person, I love working with others and getting insights and inspiration from the people around me. Residential designing is my dream field. Enhancing the way people live day to day life, creating exciting and warm homes families can be proud of.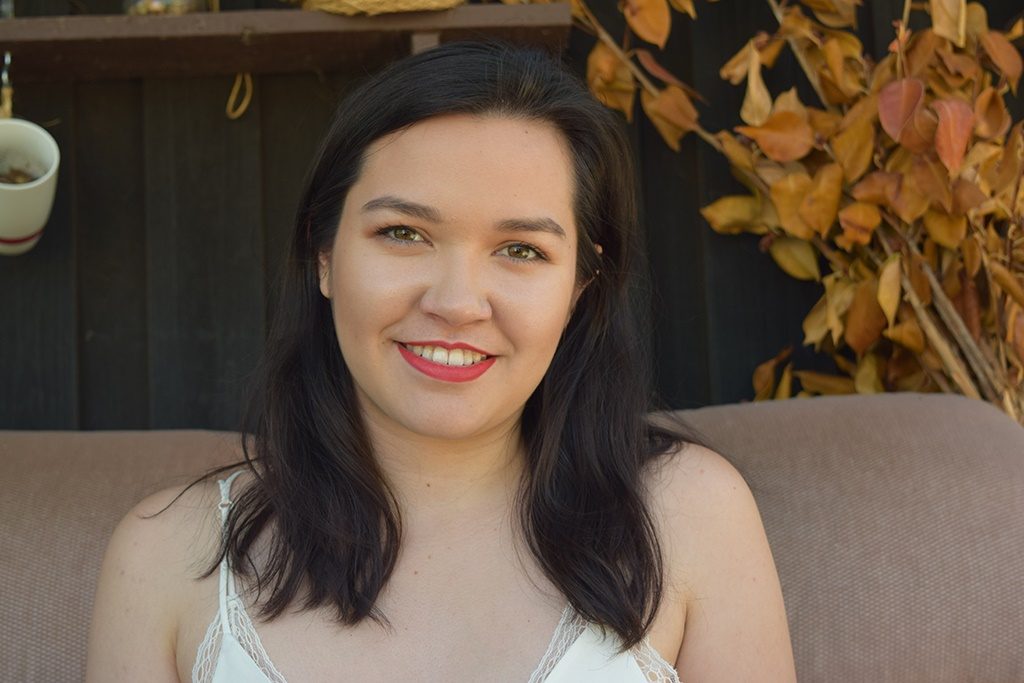 Courtney Thoo
SONA Representative, University of Canberra (3rd Year)
Any extra-curricular activities or hobbies?
I have always been a creative person, just never artistic. Growing up I created with Geomag and Lego because I liked the constraints of one material and a few shapes.
Now I face and body paint in my spare time. For me, body painting opened the door to my artistic side. The body as a canvas and is interesting, not only because it isn't flat but because it moves and interacts. It's like putting on a costume, it creates a character. I find that transition really interesting. Character in a design is just as important as beauty. The ability to connect with other people and provoke a response. I strive for the special connection between the designer and viewer in my architectural design. Personally, I love to paint myself as a happy clown, who knew I was a clown at heart.
What is your favorite type of Beverage?
I would find it hard to resist a Martini.
How do you balance your academic, professional and personal commitments?
Balancing academic, professional and personal commitments has been a struggle and a skill that needs to be honed. Going through university so much is thrown at you in every part of your life. You're starting a career, learning new skills and knowledge, perhaps moving out of home, getting in and out of relationships, dealing with dwindling finances. It's a lot to physically and emotionally deal with.
After going through all those motions during my degree I now make a conscious effort to only do things that make me happy. That sounds easy, but at 2am the night before studio is due it is really hard to say that I am happy in that moment. Giving yourself the power of choice and realising that I choose to stay up to work on studio because doing my best in a presentation is going to make me happy is very liberating. This has changed the way I think about approaching things and remembering there is the option of not doing something and it usually won't involve the world caving in and disappearing into a pit of shame.
Generally, I try to find those things or people that make me happy in all parts of my life. Then not only acknowledge that the person or activity has an effect on you but plan to see that person more or do that activity more. We all know how busy architecture students are and there is no time for doing things or hanging with people that don't make you happy.
What do you love most about your city?
I live in Canberra and have done so my whole life. I have a special connection to it as most of us do to our home. I grew up in "deep south" of Canberra, in a place affectionately known as "Tuggers". This part of Canberra only began to be developed in the early 90s. I was able to grow up with this part of Canberra. Seeing schools and shopping centers popping up and suburbs filling out. As time passed it changed, from a new polished place that could have been in a Dr Seuss movie, to a suburb that is now a part of the "bush capital".
Canberra has a personality, much of the population that live here love to hate Canberra, you either move here for work or grew up here and trying to get a qualification to get out of here. Despite this I love Canberra, I love how local the community feels, I love how somehow everyone knows everyone through someone else, I even love the fact that any tourist driving around cannot fathom how many round-a-bouts we have. Most of all though I really appreciate our strong connection to bush and the maintenance of National heritage which Canberra is very proud of. It is not unusual to see a kangaroo hop down a street in any suburb in Canberra and a walk on a bush track is never more than 10mins away.
Keeping Canberra with that same bush feel is very important to me and many of my peers. We are afraid of letting Canberra grow up from being a country town in to a full blown big smoke of a Capital city. However, the growth of Canberra is inevitable and like "Tuggers" it will grow with a stronger reinforcement of the territory values, just for a modern world.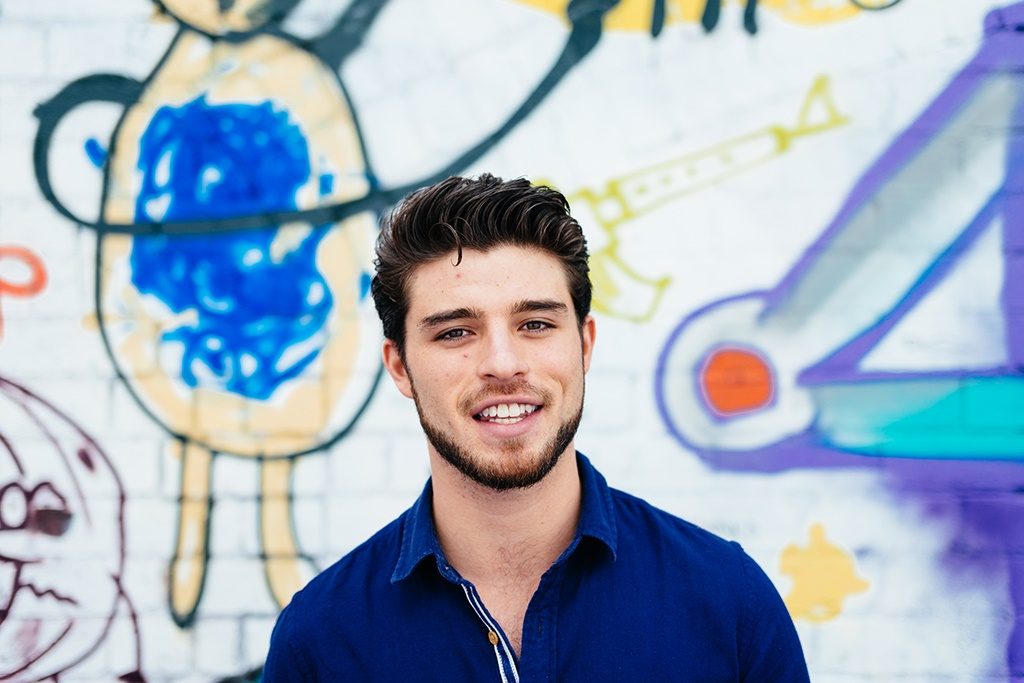 Estefano Bonfante
SONA Representative, University of Sydney (5th Year)
Favorite book, film, theater, artwork etc.?
Rich dad, Poor dad
Any extra-curricular activities or hobbies?
Ice Hockey
Who, dead or alive, would you like to have dinner with and why?
Nikola Tesla – His discoveries and research has always intrigued me
What is your favorite type of Beverage?
Old Fashioned
What would your pet say about you if we asked for a reference?
Weird
You're a new addition to your Copic Marker collection. What color would you be and why?
Red – Bright and goes well with everything
If you were to live in a different ere when would it be and why?
60's – Classic Rat Pack
What is the most played song/TV show/movie/album and why?
The man from UNCLE
What's your favorite architectural style/era?
Parametric
How do you balance your academic, professional and personal commitments?
Very good time management
Favorite place or building in the world?
Kelvin Height – Queenstown
What's your dream job?
To run my international business
What do you love most about your city?
The food
If you could live anywhere in the world, where would you move?
In some hidden place in Scandinavia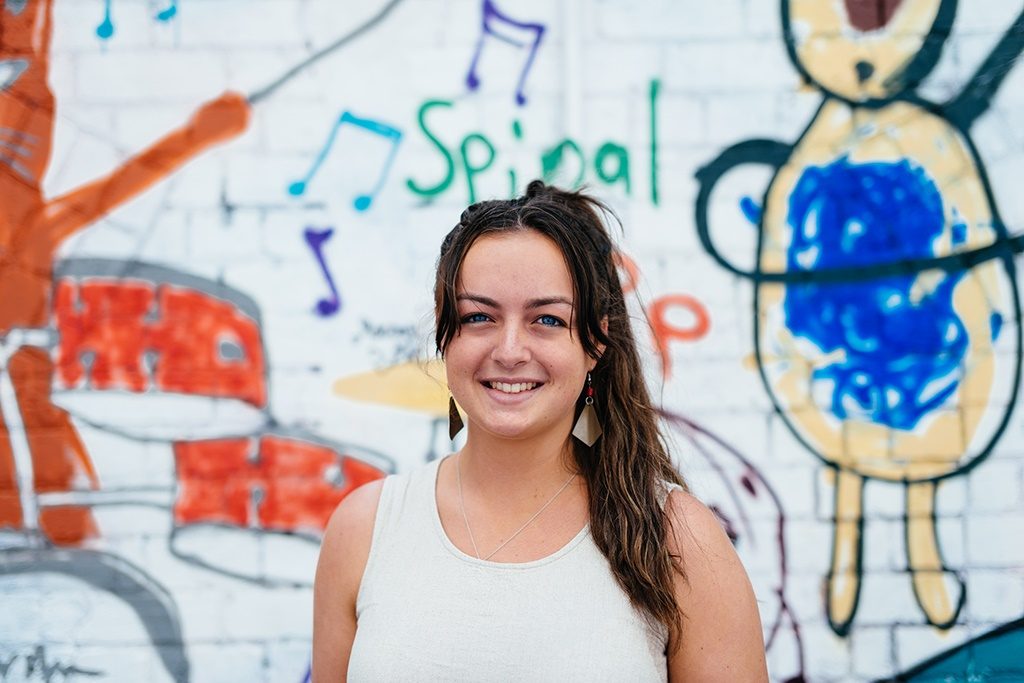 Ellie Gilchrist
SONA Representative, Bond University (2nd Year)
Who, dead or alive, would you like to have dinner with and why?
First person to pop into mind – Richard Buckminster Fuller. I had to do a research essay on his Biosphere Dome in semester 2, 1st year, and ever since I have literally been obsessed with him and his philosophy!
When I first decided I wanted to be an architect, I had always been interested in the ecological/ sustainable side of design and development – Buckminster Fuller's practicality in design and attention towards sustainable architecture was revolutionary and, in my view, completely underrated on a global scale!
This guy is a legend! He also has the most amazing philosophies and explanations for his designs which manage to bridge the gap between science and design/beauty. For example; "When I am working on a problem, I never think about beauty but when I have finished, if the solution is not beautiful, I know it is wrong." – Buckminster Fuller.
What has been your Architectural journey?
My architectural journey identifiably began on the Sydney Harbor Ferry when I was in Year 10. I was on my way to my fourth day of work experience at the Taronga Zoo in the veterinary ward. I thought I wanted to be a vet… but I hated the work experience. Fortunately, Jorn Utzon came to the rescue while I was making that depressing journey across the harbor to scoop up possum poop in Taronga's animal hospital. There it was, the magnificent Sydney Opera House, that I had seen many times before but never from this angle, both physically and mentally! Literally in that second the thought of becoming an architect popped into my mind and has never left it since.
When I think about it though, I was the queen of Sims and Minecraft when I was little, and typically flicking through all of my old sketchbooks, the drawings of wacky floor plans and dreamlike homes filled the majority of the pages! An aptitude test confirmed my decision – more for the sake of my parents ease of mind – as I jumped into Bond's Bachelor of Architectural Studies.
Since day one here at Bond, I have never been more invested or passionate about anything in my life before. I actually cried with happiness on my first day of classes listening to a lecture about the possibilities of architecture! Moving through the degree, my relationship with architecture has seen many ups and downs, I've grown a lot, especially in my identity both with architecture and away from architecture. I feel that having such a creative degree, it forces you to focus on your own mental intelligence and personal growth in order to grow in your design abilities. Now I'm in my last two semesters of the degree and I am so looking forward to them, especially looking forward to what SONA has to offer for our little student community!
How do you balance your academic, professional and personal commitments?
Being a part of SONA, this year has actually focused my attention a lot on how important mastering the skills of time management and prioritization are when you want to study something like architecture. Our main focus this year is on mental health and well-being awareness. Our very first conference meeting together, we watched a video that was kind of a massive wake-up call for me, highlighting how much I was neglecting my personal commitments, and just throwing all of my time and energy into my academic and professional life.
I have since dwelled on this area of thought quite a lot over the past semester. I believe, that within architectural study and practice, a crazy level of attention and time is demanded from the very first day of one's arrival. Since one of architectures most important values is to fabricate the built environment for the sake of society, thus design for the betterment of humanity, it is contradictory to lose our own humanity throughout this process. Good design requires a holistic approach from the designer, one that understands the world around him/her, in order to best provide for its advancement. Hence, the importance of maintaining humanity within the designer; maintaining emotional, spiritual, physical, social and financial balance.
Honestly for me, just advocating the importance of this has given me the opportunity to step back from my uni work and notice that there is so much more out there to do , that is equally, if not more significant than all of the projects! My planner is my best friend and helps me to organize my brain and crazy schedule, but most importantly friends and hobbies – and discovering their value – have been the most influential aspects leading to my balanced lifestyle (I am no master, but I am getting better). Making sure I take the time to go to birthday celebrations, or sharing meals with friends, while also giving myself time to relax, read a book, draw or go to the beach has actually, surprisingly, improved my love of architecture and determination every time I step back in the studio!
What do you think makes a great architect?
On my very first day of studying architecture, my lecturer told me the very first rule; Be humble and kind. Still to this day I see no other skill or value more significant than what was spoken to me on that day. Shout out to Matthew Eagle for the wise words of wisdom.
While these are two very significant aspects of what makes a great architect for me, there are of course a thousand more that could fit into this category of great architect. To spare you all a mini lecture series from an amateur architecture student, I will steal words from the adored Buckminster Fuller, once again.
"Architects are capable of understanding and navigating the complex interrelationships of society, technology and environment, as viewed through the comprehensive paradigm of systems theory. Architecture exists in close contact with both mankind and nature, playing civilisation's most critical role in elevating the state of humanity and promoting its responsible stewardship of the environment."
I am nowhere near being able to call myself an architect, but I hope that one day I can look at my work and say this about it.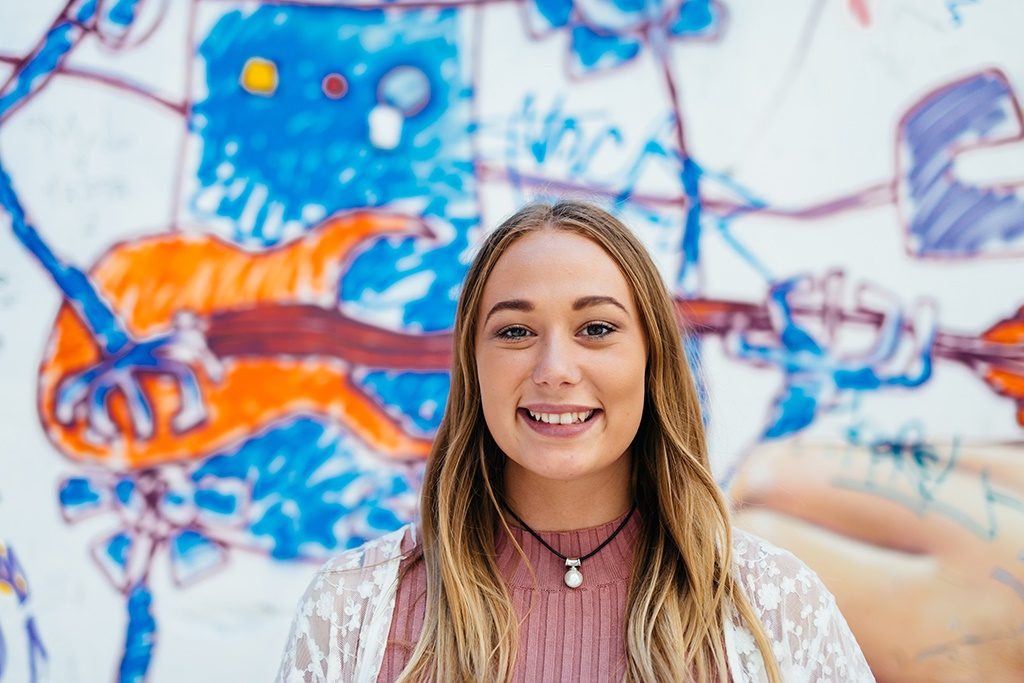 Ishka Heart
SONA Representative, University of Tasmania (3rd Year Level)
If you couldn't live without one thing what would it be?
Music, it's something I always have on in the house, when exercising and when relaxing. I love attending live concerts and music festivals. It encourages creativity and study, it calms me when stressed and motivates me when feeling depleted. There is always an album, artist or song that truly resonates with how I am feeling at any given time.
Do you take part in any activities outside of the Industry? E.g. Tutoring, teaching, mentoring, volunteering etc.
I work as a Student Ambassador for University of Tasmania, working at educational and community events as well as going into schools to speak about my university experience. This has been a very rewarding organisation to be a part of because I feel like I really get the opportunity to reach out to students from all walks of lives, a lot of rural based children from regional schools around Tasmania.
I am passionate about instilling some sense of aspiration in these students who might not even be aware of what opportunities are out there which might really interest them. I want to help people feel as passionate as I am about learning, and this is a really great opportunity to share with students my excitement about furthering education and trying get them to realise that if they choose to come to university, they really will get freedoms to study laterally and that they are able to open their horizons.
What's your dream job? & What do you want to achieve in Architecture?
Designing with a well-established international firm designing public buildings, exhibitions centres, museums and restaurants etc. I want to be producing sustainable solutions for building projects on a big scale and be able to employ new and innovative materials and products to enhance the experiences of users and visitors to the spaces.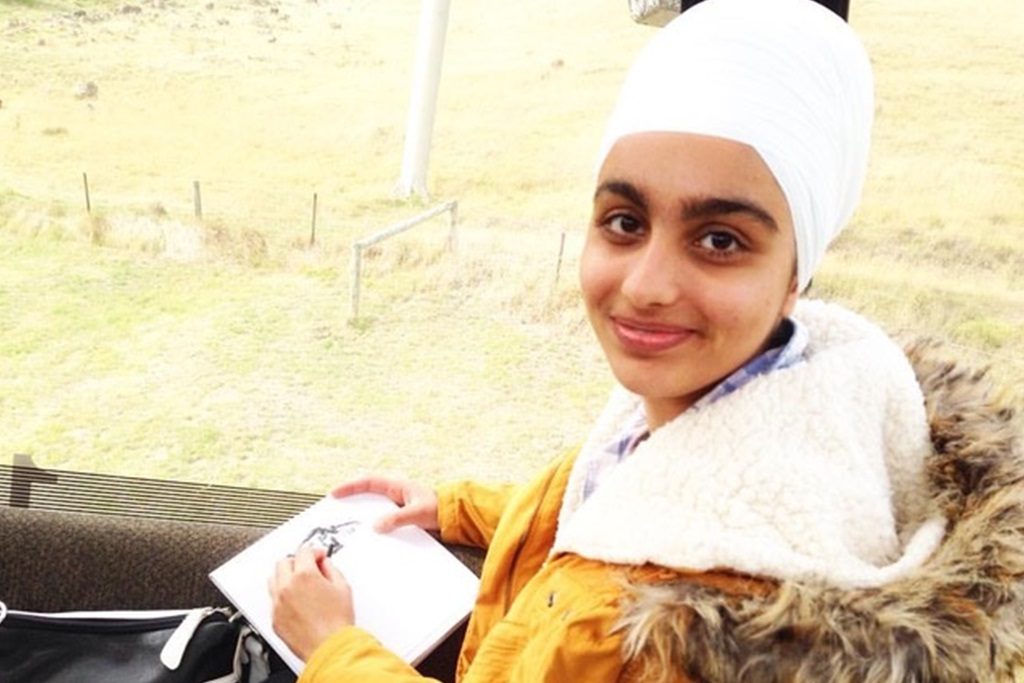 Sahibajot Kaur
SONA Representative, University of Newcastle (5th Year Level)
Where have you lived?
I was born in Chandigarh – Corbusier's great experiment – and lived in Bangalore for the first nineteen months of my life. After that, Sydney was home.
After having completed my Bachelor of Design in Architecture at the University of Sydney, there was a new calling for me at Newcastle, and this is where I currently live. The university here – and the School of Architecture, in particular – is one of my favourite places to be.
Do you take part in any activities outside of the Industry? E.g. Tutoring, teaching, mentoring, volunteering etc.
Yes! This is actually a weakness of mine. In addition to being a SONA Rep, I am currently President and co-founder of the University of Newcastle Sikh Society, a Content Contributor with the University, a volunteer with Akaal Fauj (a Sydney-based educational and charitable Sikh-youth organization) – a role which allows me to travel the country and plan events with artists and speakers from other countries, as I am doing at the moment.
I also enjoy community initiatives rooted in social and environmental justice and was MC at last year's Youth PoWR conference, featured in an ABC documentary about the turban in Australia, and presented an electricity-generating whirlybird at a business start-up program in 2015.
I like keeping on my toes! There's nothing that excited me more than building connections with like-minded people and seeing those connections grow into community events and initiatives that bring people together and share ideas of oneness and solidarity.
What has been your Architectural journey?
Poetically enough, my architectural journey has been one of self-discovery (not that I have discovered myself in whole!). I chose Architecture because I really liked design. I'm glad I did, because it allows me to release my creativity in many ways – from writing, to drawing, to story-telling and crafting. However, this reason started to feel somewhat hollow, toward the end of my Bachelor degree, and I longed for something more to aspire to.
I am so thankful that what I was looking for – even though it was unclear to me what this actually was – was presented to me in an unmissable way. This revelation came at the annual Ozetecture Summer School, at which I had secured a place in my year out of university (the one most people take – and I highly recommend – between undergrad and postgrad). It showed me that architecture was not about fancy metaphysical constructs, but rather about wellbeing. This simple idea was so beautiful and precise that it pierced my mind and pulled it from a cloud into a streamlined array of motivation. It encompassed everything I believed in and put it into words my innate love for land, nature, and Indigenous ways of living (my own ancestors being the Indigenous of Punjab).
I'm glad I packed my bags and ventured to Newcastle because thanks to the mentors I am grateful to call such, I have embarked on the exploration of architectural issues of homelessness and displacement in India – something very close to my heart – and have spent time in the Motherland conducting self-direct first-hand fieldwork since.
Who or what inspires you?
My ancestors, my elders and the trees. My ancestors show me how to have unrelenting faith in that one light that binds us all together as living beings and what it means to be selfless for the betterment of others. My elders guide me, support me and teach me. In the world of Architecture, my elders – my mentors – show me what a noble thing it can be and how to practise it in a meaningful way. As for the trees – they show me unconditional love and unmatchable beauty.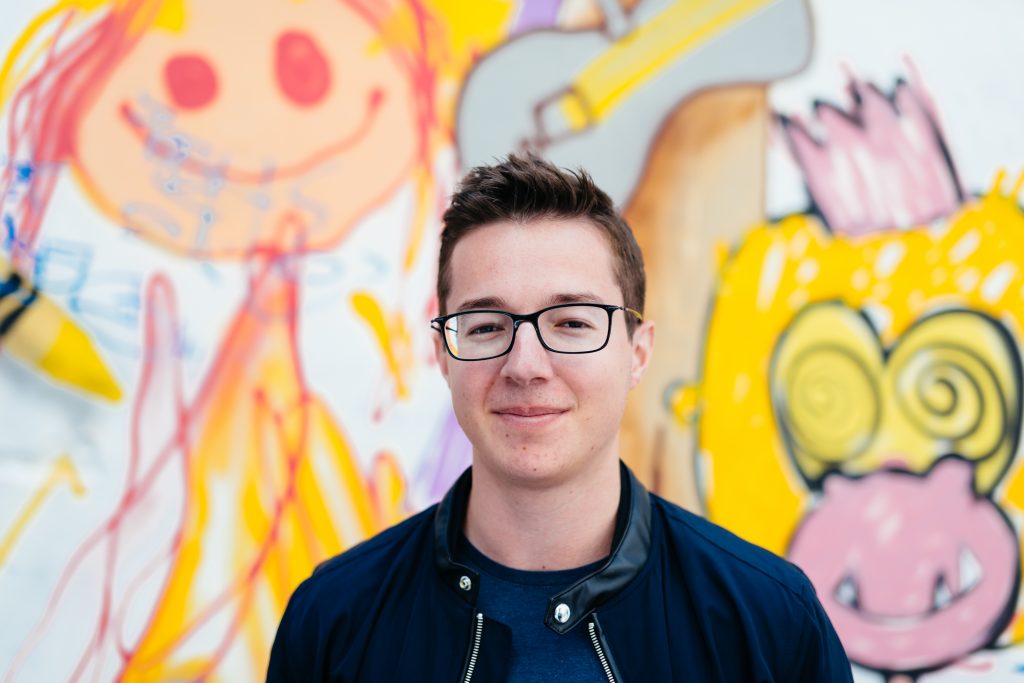 Ricardo Muller
SONA Representative, Curtin University (4th Year Level)
Where are you from?
I am originally from Brazil and moved to Australia in 2009 with my parents and my brother in search of a better quality of life. The whole migration process took over two years to complete and was an alarmingly risky process where many of our belongings were on the line. Thankfully, we were accepted into Australia and so a new journey began!
Why architecture?
Architecture sounded cool and going into it I have found it a challenging but very rewarding experience. The course consists of what my peers and I call "being thrown in the deep end" over and over again, as well as having our pre-conceived ideas and concepts interrogated rigorously.
The learning process for the discipline is uncomfortable to say the least, but it is when you overcome the design challenges presented to you that new methods of thinking are suddenly unlocked. We learn how to make informed and meaningful decisions so that designs can be tackled from a rational and persuasive standpoint. We gain the ability to articulate our creations with sound reason and reaffirm it with credible research.
Inevitably, you become wiser and build resilience throughout your architectural journey, growing as a designer and as a person. For the architect, spatial experience is a consequence of our struggle to create the best architectural proposal we can.
What do you think makes a great architect?
Great architects seek to make the greatest contribution they can for humanity. This can be seen in their determination during the design process. They actively search for innovative solutions, finding the high ground where the solution is married to the concept, where the client's needs are met, and intangible ideas are embedded in the space. As architecture critic Blair Kamin pointed out, "only architecture is the inescapable art."
Values and ideals of a prospering society can be reflected and promoted through space. Architecture therefore serves as a powerful reminder of our search for harmony, integrity, fidelity, among other virtues, shaping people's perceptual framework of themselves and the world. Ambitious design development gives rise to creative ingenuity in the built environment, and affects people's routines, their quotidian and the way their lives unfold.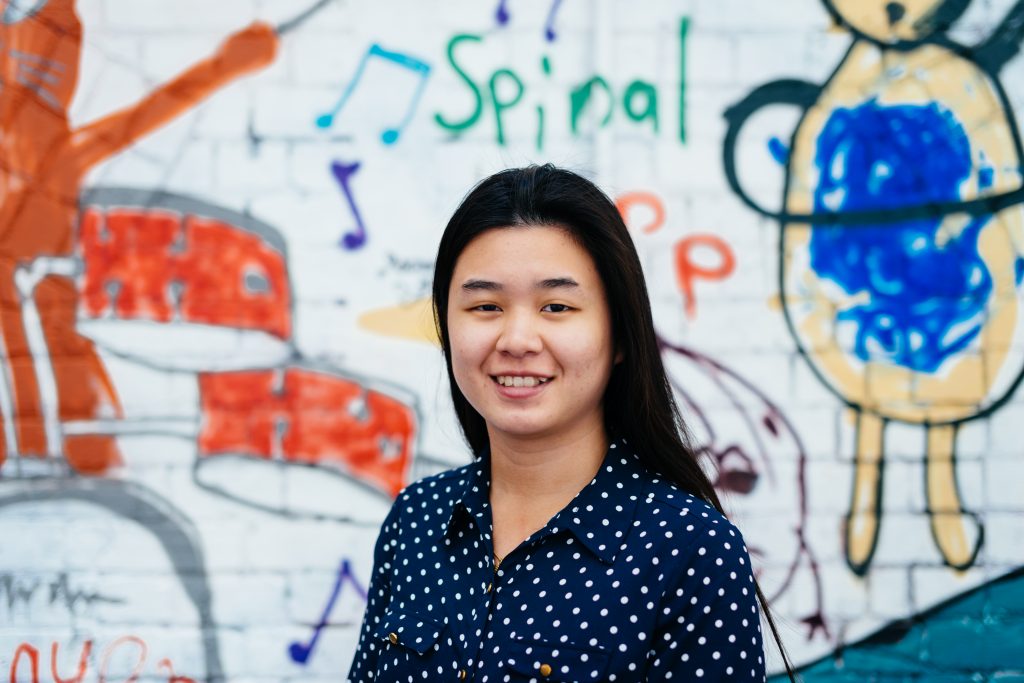 Samantha Dye
SONA Representative, University of Western Australia (3rd Year Level)
What is your favorite type of beverage?
Milk-tea-flavored bubble tea

Where have you lived?
I lived most of my early childhood in Sarawak, East Malaysia. Not many people associate Sarawak with Malaysia, or have any idea where it is, unless I mention Borneo. Even then, people assume the entire island of Borneo is part of Indonesia but there are 3 nations that occupy the island – East Malaysia (Sabah and Sarawak), Indonesia, and Brunei.

What has been your Architectural journey?
Ever since I was a child, I've always been fascinated with buildings. I would be drawing the usual kid depiction of houses, you know the type – a very 2D house with pitched roof, square windows, and a door – in my exercise book. I could pretty much pinpoint the start of my architecture journey there. I didn't know anything about architecture at that time, but I knew I wanted to design and build my own house.

After migrating to Australia and attending high school, I finally discovered what architecture is, and the possibilities that it brings. That was when I could attach a name to what I wanted to be – an architect. The idea of being an architect has been in the background of my high school life; I took Media, Tech Graphic, Geography. These classes didn't reveal the path I would take to architecture as most people thought I would go into media. Yet, Tech Graphic was the one subject that made me realise I enjoy designing, and it made me less anxious about choosing architecture to study.
By chance, I stumbled across the University of Western Australia's program for high school students called a 'Day in the Life of a uni student'.
The only available choice at that time was to experience the life of a landscape architect student. It was close enough to what architecture students would do so I took on the chance to experience it. It was a good opportunity to understand what it would be like studying architecture by getting a preview of a studio environment, with the pin-ups, and the discussions.
This experience, along with my mum's support and encouragement, made me strengthen my decision to choose architecture as my dream career. I held firm in my determination, and here I am today, in my 3rd year of studying, as well as being a SONA Rep, both of which I'm enormously enjoying!
What's your favorite subject and why?
History. I like history because I firmly believe that studying the past, makes a better future. History is the foundation every architect must learn, understand and acknowledge, to effectively present solutions to cater the needs of current and future society. We look to history, from both success and failure, to guide us in building a better future.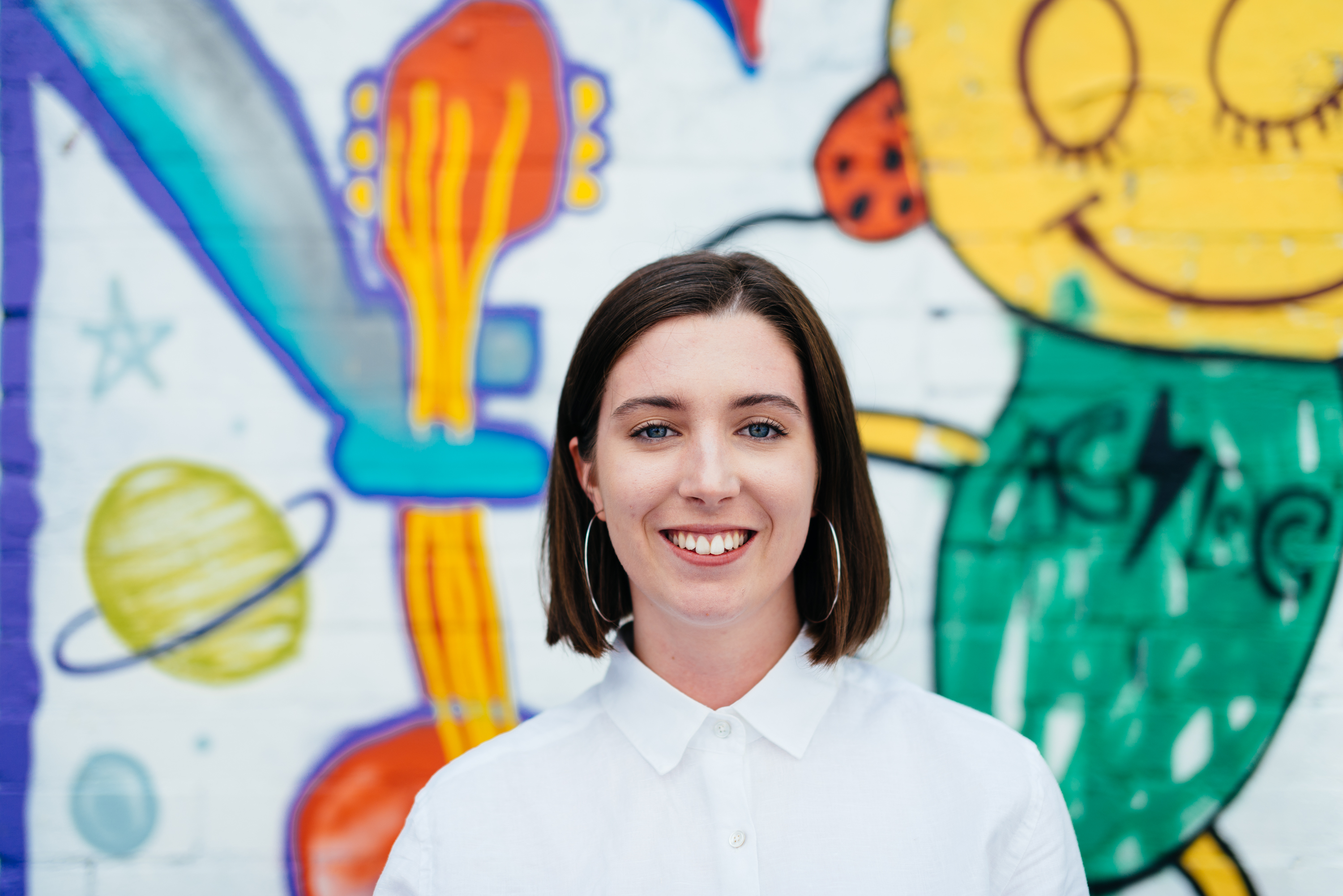 Amarinda Bazeley
SONA Representative, University of Melbourne (5th Year Level)
Favorite place or building in the world?
I visited the Chichu Art Museum on Naoshima Island whilst in Japan last year. Designed by Tadao Ando for a permanent collection of art, the Museum absolutely took my breath away. Nestled into the Naoshima hillside, the Museum becomes one with its surroundings; subterranean tunnels open up into light-filled courtyards, and nature creeps its fingers across every external surface. The Museum houses three permanent art collections that represent a reverberating relationship between architecture and art. For a structure built largely underground, one is simply awed by the way in which Ando skillfully controls the experience of light within the spaces. The sense of wonder and stillness I experienced during my journey through the Museum is a memory that I doubt I will ever forget.
Do you take part in any activities outside of the Industry? E.g. Tutoring, teaching, mentoring, volunteering etc.
This year, along with jumping onboard with SONA, I have signed up for several volunteer positions at university to help support my fellow students in any way I can. I've had the opportunity to guide new graduate students around campus, share where the best place to get a quiet study space is, and advise when NOT to use the printers in our building (among many other handy tips)! It's been great seeing the enthusiasm of a lot of students in participating in these activities and reaching out to others to make friends. I am also a peer-mentor for students at MSD and I'm so excited to meet my group of students and hear their unique stories and experiences. Creating a sense of community at uni is one of the most important things we can aim to achieve, and I am lucky that I have been able to get involved to support our cohort.
How do you balance your academic, professional and personal commitments?
I'd like to make it sound super easy in balancing full-time masters, part-time work at an architecture firm, SONA and volunteer commitments but the reality is it's a lot of hard work! My number one go-to is my planner, which I keep all my assessment deadlines, events, meetings and workshops in. With so much going on, I find it easiest to be able to quickly jot down notes of important dates otherwise its almost guaranteed that it will slip out of my mind! One thing I have really been trying to work on lately is meditation and learning how to quiet the mind to reach a state of stillness. I really struggle with racing thoughts; there is always something that needs to be considered, organized, designed or coordinated. And to be honest, meditating is truly an uphill struggle. To actively use your mind to try and calm your thoughts sounds counterintuitive, but slow and steady, I've made progress! I'd like to encourage others who experience similar states of mind to give it a crack; there are some great free apps out there to guide you and taking 10 minutes out of your day to just sit and be, is always going to elicit a positive response.
What do you want to achieve in Architecture?
I would like to work in a future in which the value of the architectural profession is well known and respected. I would like to work on advocacy for the profession, not just within the industry, but also towards our wider network of stakeholders such as our clients, developers, consultants and users. We need to communicate the value of not just great design but ethical design. And we need to be able to see these design aims and intentions through to fruition. I aim to improve the lives of others through the built environment, from our public spaces to our private sanctuaries. I aim to excite people by how wonderful the spaces are in which they inhabit and occupy. And I aim to use my knowledge and skills to help support the wider community through teaching, advocacy and awareness.