Upscale 2018

Edge meets Mental Health and Wellbeing
The Upscale event for 2018 was held in Queensland at the Bond & Griffith Universities. Upscale provides students with the opportunity to collaborate with their peers, architecture professionals and technical advisors, which works to foster a mentoring network.
The Institute would like to thank Bondor for their sponsorship of the event, both Griffith and Bond Universities for the use of their facilities and the Mentors with their helpful advice. We would also like to thank Gina Engelhardt (Vice President – Events) for her great work in making this such a successful event.
The brief was Breaking Point – The final design and built installation should echo a theme of release, security, closeness, seclusion, the often conflicting emotional needs experienced by the individual in this state. The proposed structure is a refuge for this breaking point/break-down. An urban 'nest' or perhaps 'retreat', for up to two people to occupy, chill out or rest.
Below are the winning teams
Brough Whibley (Bond University), Shannon De Sousa (Bond University), Brooke Harris (Bond University)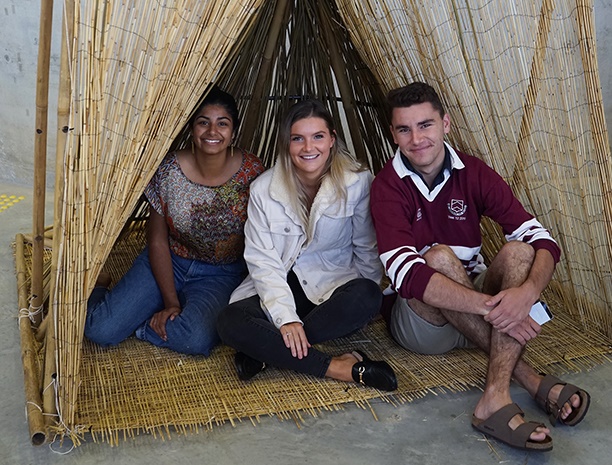 Photo Credit: Faculty of Society & Design, Bond University
Steven Baleva (Bond University), Jackson Edgar-Thompson (University of Queensland, Jessica Stewart – not in photo (Griffith University)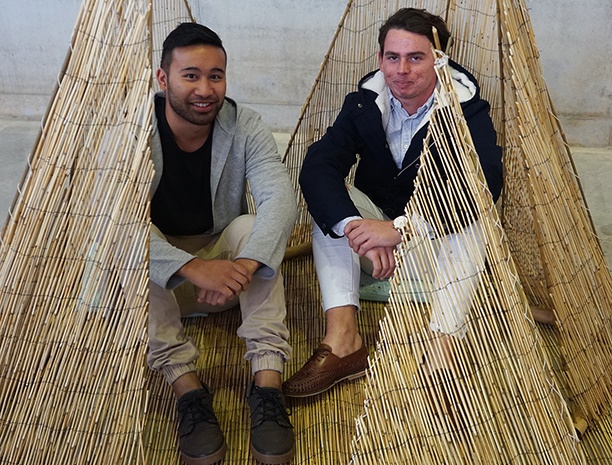 Photo Credit: Faculty of Society & Design, Bond University
Ellie Gilchrist (Bond University), Emily Smith (Bond University), Scott Kim (University of Queensland) Josh Tremelling – not in photo (Griffith University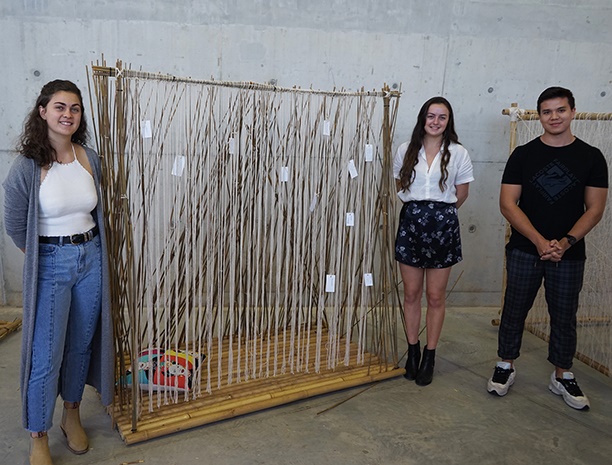 Photo Credit: Faculty of Society & Design, Bond University
The students working hard on their creations