Principal Corporate Partner
2016 marks another exciting year for BlueScope as they continue their partnership with the Australian Institute of Architects which now spans over 30 years. It is with great pleasure that BlueScope continues to support Australian architecture through the 2016 National Architecture Awards, and we are particularly proud to again recognise outstanding design via the COLORBOND® Award for Steel Architecture.
2016 marks the 50th year for COLORBOND® steel in Australia's building and construction industry, and we look forward to celebrating this important milestone with you throughout the National Awards program.
Supporting Corporate Partners
Dulux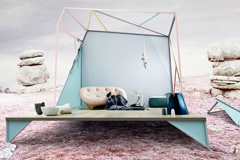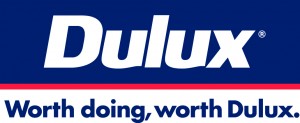 Dulux Australia has been supplying architects and specifiers quality coatings since 1918. From decorative to powder and protective coatings, to texture and timber finishes, Dulux offers high performance coatings with an extensive colour offer. Dulux World of Colour brings over 4,600 colours together for designers, architects and specifiers, offering a whole new world of possibilities.
Dulux is proud to support the 2016 National Architecture Awards and remains committed to providing solutions that assist architects to create award winning buildings, matching our products with your vision to shape the colour palette of Australia's built environment.
Dulux BIM Solutions provides easy to use BIM content and plugins so you can add Dulux colours to your Revit® & ArchiCAD® models quickly and simply. Dulux BIM Solutions, inspiring colour creativity.
For more information on the Dulux product and colour range visit dulux.com.au/specifier
AWS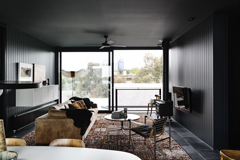 AWS is proud to support the 2016 Australian Institute of Architects' National Architecture Awards.
At Architectural Window Systems (AWS) we make it our priority to have the products and expertise that provide innovative glazing solutions for Australian architects. Our innovation is often driven by your designs, pushing boundaries and imagining great spaces filled with natural light. We hope to continue providing unique and practical solutions that allow you to design awards-winning buildings.
Bondor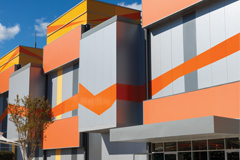 Bondor® is Australia's leader in complete thermal building solutions and lightweight architectural panels. More than just the leading manufacturer of insulated panels, Bondor® has unrivalled experience in design assistance and construction.
Bondor is extremely pleased to support the 2016 National Architecture Awards.
To celebrate the Awards and to continue our desire to assist architects in designing more creatively with insulated panels, Bondor® is pleased to announce the launch of Inspire®. Inspire® is an innovative insulated architectural façade system offering architects an inspiring palette of colours, attractive surface profiles and excellent thermal properties. Able to provide expressive modern design and functional construction techniques, Inspire® is an ideal solution for inspired façade or walling designs.