From the Qld Chapter President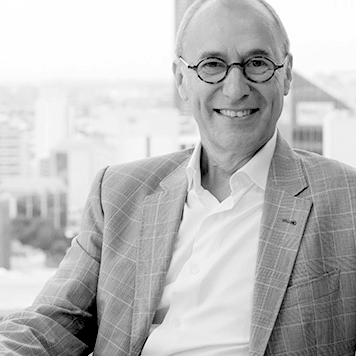 Dear Friends and Colleagues,
After 20 years with the Institute, 17 years of which dedicated to the role of Queensland Chapter Manager (now known as Executive Director), working with 12 Chapter Presidents, presiding over 200 chapter council meetings and numerous other meetings and events, both chapter and national, the indefatigable Judith Gilmore is retiring from her service with the Institute.
A very worthy winner of the 2016 President's Prize and staunch supporter of members and the many programs to bolster our profession in Queensland, Judith will be sorely missed.
Judith has been a tower of strength for the Institute particularly during recent years of restructuring and has been the right hand of state presidents since 1996 and the respected leader of the team at 70 Merivale Street.
From a personal perspective, Judith has made a seemingly insurmountable program of work achievable and has offered both advice and support along the way. Whilst we wish her well in the next chapter of her life, we shall all miss her knowledge and commitment given freely and without hesitation.
Judith also made significant contribution to the success of our most recent Queensland Chapter Council Meeting/ strategic planning workshop, facilitated by Philip Follent LFRAIA. The purpose of the workshop was to develop a strong direction for the Queensland Chapter and also further inform the QLD Councillors of the Institute, develop an understanding of the potential for the role of Councillor, and to discuss how they can make a difference to the Institute's initiatives. The exercise produced a raft of ideas on continuing our role in enhancing the profession, how the chapter can remain relevant to members. The ideas and information gleaned from the workshop will be used as a basis for future agenda items and will be further developed through members' forums, task groups and committees.
Finally, we are pleased to advise that the Annual General Meeting (AGM) will this year be held in Brisbane on Tuesday 16 May. Notice of AGM and the 2016 Annual Report have been issued along with details of a special resolution that will be tabled for vote.
This event  provides Queensland members with a unique opportunity to attend and engage with Institute Leadership. This meeting will also include Richard Kirk's FRAIA inauguration as National President.
Best wishes

Bruce Wolfe FRAIA
Qld Chapter President