From the Qld Chapter President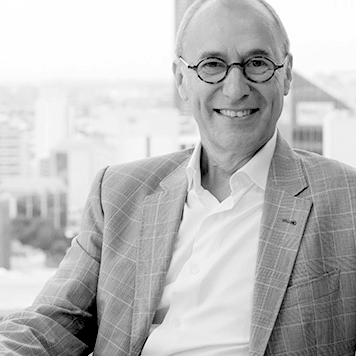 Dear Friends and Colleagues,
I would like to take this opportunity to offer a thank you to all of our retiring Chapter Counsellors, Lindy Atkin, Philip Follent and Kevin O'Brien, who have worked tirelessly to ensure the best interests of our profession. Their advocacy on behalf of all of our members and community is sincerely appreciated and I am sure we will find ways to keep engaged with them moving forward.
Voting is now open for Chapter Council and National Council positions. It is vitally important that members vote for who they believe will lead the profession.
Entries for the Awards program are now closed, this year we have seen a broad array of projects and awards events will be held in each region with Townsville and Cairns again merging for a Northern Regions Awards night. I would like to say thank you to those that have entered, celebrating and sharing our achievements is imperative in keeping good design at the forefront of what we do every day. As always, I hope you can all attend the Awards Events where ever you may be across Queensland and show your support for the Architecture community.
This year will see us again working with both local and state government on a range of issues to enhance the design agenda and using our influence on matters such as procurement and contracts. The Institute will also be responding to the South East Queensland plan along with Queensland Building Plan.
The President's Dinner will be held on the 24th of February at Customs House in Brisbane, the dinner is a significant event in our calendar and gives us the opportunity to celebrate the achievements of individuals within our profession. It is also gives us a chance to continue our advocacy around the importance of good design across the state and to be an active voice in the conversation with attendees from across the Built Environment and Government. I am happy to announce that in attendance on the 24th will be Deputy Premier Jackie Trad, Lord Mayor Graham Quirk , Shadow Attorney General and Shadow Minister for Justice and Planning Ian Walker and Shadow Minister for Housing and Public Works, Mr Stephen Bennett MP.
Receiving Life Fellowship will be: John Byrne LFRAIA, John Grealy LFRAIA, Peter Harvey LFRAIA, Roger Mircovich LFRAIA, John Railton LFRAIA, Prof Peter Skinner LFRAIA
Receiving Fellowship: Lindy Atkin FRAIA, Cameron Davies FRAIA, Graham De Gruchy FRAIA, Shane Denman FRAIA, Greg Ewart FRAIA, Paul Henry FRAIA, Paul Hotston FRAIA, Anthony Jemmott FRAIA, Rosemary Kennedy FRAIA, Gerard Lynch FRAIA, Anthony Macksey FRAIA, Timothy O'Rourke FRAIA, Paul Owen FRAIA, Greg Sexton FRAIA, Stuart Vokes FRAIA, Paul Worroll FRAIA
Receiving Hon. Fellowship: Ian Close, Managing Director, Architecture Media
Best wishes

Bruce Wolfe FRAIA
Qld Chapter President