The Australian Institute of Architects Awards & Prizes program offers an opportunity for public and peer recognition of the innovative work of NSW architects. The program also provides the Institute with a valuable mechanism to promote architects and architecture within NSW, across Australia and internationally.
By entering into the NSW Architecture Awards and therefore the National Architecture Awards program, you give yourself, your firm and your staff the opportunity to be judged for the work you are proud of, the issues you stand for and to show your peers what you have been working on. It can be an important contributor to your membership in the architectural community, and also offer milestones in your career – whether as an emerging architect, small firm or as a member of a larger project team.
The Newcastle Architecture Awards are a regional program held annually as part of the Australian Institute of Architect's National Architecture Awards program.
Open to projects located in the Newcastle region, winners of the Newcastle Architecture Awards have the opportunity to progress to be considered at state level via the NSW Architecture Awards.
The NSW Chapter also coordinates the NSW Student Architecture Awards to recognise the best projects and emerging architectural talent from the four major schools of architecture in NSW.
NSW Chapter Prizes are either awarded to relevant entries in the Awards submission pool, or are presented following an open call for independent nominations each year. Prizes open for nomination include the Marion Mahony Griffin Prize, David Lindner Prize and the Emerging Architect Prize. Entries to the NSW Architecture Awards are eligible for the City of Sydney Lord Mayor's Prize for Design Excellence, Blacket Prize and NSW Premier's Prize. The NSW President's Prize is awarded at the discretion of the NSW Chapter President and is given to an individual who has made a substantial contribution to the profession of architecture.
Details of the awards process and how to apply are detailed on this website year-round. If you have any questions please contact the NSW Awards & Prizes Officer or call 02 9246 4013.

NEWS & ANNOUNCEMENTS
---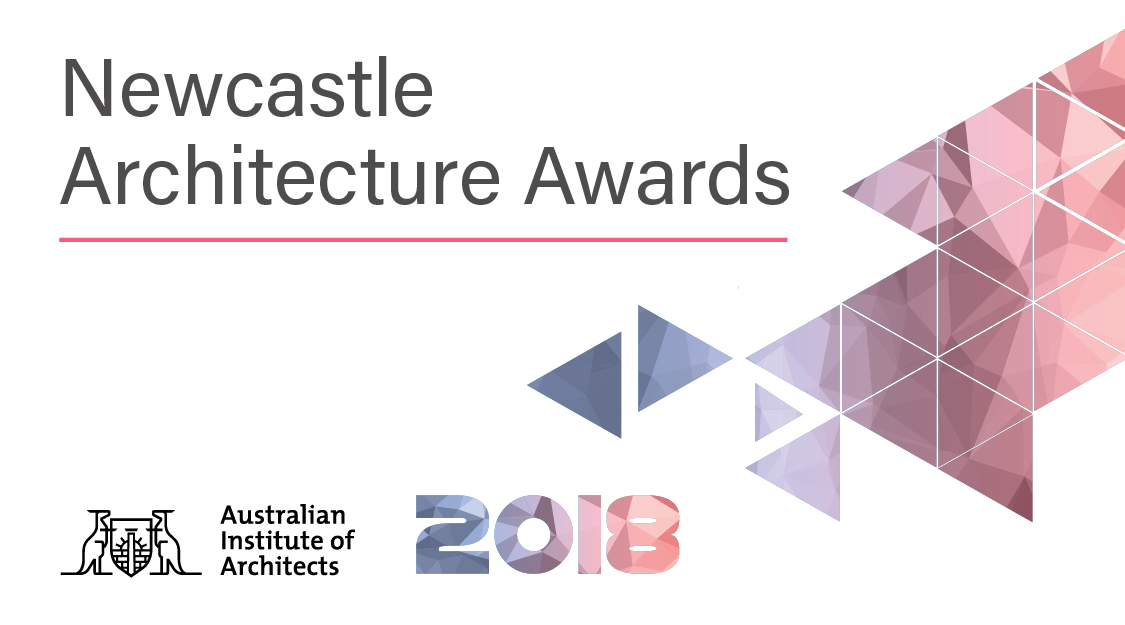 2018 Newcastle Architecture Awards – Open for entries
A regional program of the Institute's annual National Architecture Awards, this program acknowledges the best new architecture in the Newcastle region. Before starting an entry, members are strongly advised to read through the 2018 Entry Handbook to familiarise themselves with the process, which includes a number of important changes this year. Entries close Friday 2 Feb 2018.
---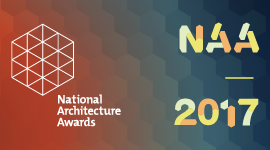 2017 National Architecture Award winners announced
This year's National Architecture Award winners were announced at a special event in Canberra on 2 November. A total of 44 projects received awards and commendations across 14 categories, with NSW projects taking out 17 accolades including seven of the category named awards! Congratulations to all those recognised in 2017.
---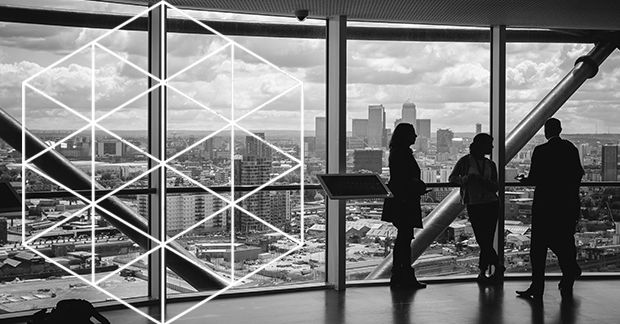 Become a juror for the 2018 Newcastle and NSW Architecture Awards
We are seeking expressions of interest for new award jurors for both the Newcastle and NSW 2018 Architecture Awards. Submit an EOI by Fri 24 Nov 2017 for the chance to recognise and award design excellence in the work of your peers across the state from the last year.
---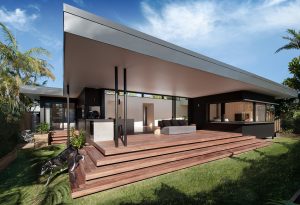 2017 NSW Country Division Architecture Awards – winners announced

Fifteen projects from across the state were recognised in this year's awards, announced at the NSW Country Division Conference in Coffs Harbour last week. Awarded projects include a marine rescue centre in Ballina, a heritage adaptation in Central Orange Conservation Area, and a design-led affordable housing scheme in Thirroul. Congratulations to all 2017 recipients – see the full list of winners via the link below. Image: Carlye Lane by Harley Graham Architects
---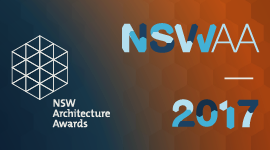 2017 NSW Architecture Awards – winners announced
We are pleased to congratulate the winners of this year's NSW Architecture Awards, announced on Saturday 1 July. From a record number of entries this year's juries bestowed a total of 66 awards and commendations. Residential Architecture – Multiple Housing was the largest category in the 2017 NSW program, highlighting the role architects have in developing alternative housing options for our increasing population. There was also a strong regional emphasis in this year's awards, with some of the biggest winners located beyond Sydney, including three regional projects which won top honours in their respective categories. VIEW THE FULL LIST OF WINNERS
---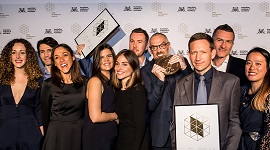 2017 NSW Architecture Awards Night

The biggest night for architecture in NSW was this year held in The Big Top at Luna Park on Saturday 1 July. Photos from the event are now live!
Congratulations again to all this year's winners and thanks to everyone who celebrated with us in Sydney. Happy tagging! VIEW EVENT PHOTOS
---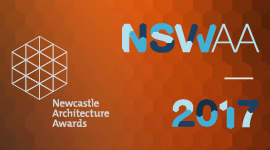 2017 Newcastle Architecture Award – winners announced

The 2017 Newcastle Architecture Awards were announced on Thursday 9 March at a presentation evening at the Merewether Surfhouse, with twenty projects recognised across eleven categories.
The complex alteration of a modest four-unit, beachside structure by Genton Architecture took top honours, the jury recognised the 'enigmatic and innovative' 43 Ocean Street North Avoca project with both the Award for Excellence and Award for Residential Architecture – Multiple Housing. VIEW THE FULL LIST OF WINNERS