The Australian Institute of Architects Awards program offers an opportunity for public and peer recognition of the innovative work of NSW architects. The program also provides the Institute with a valuable mechanism to promote architects and architecture within NSW, across Australia and internationally.
By entering into the NSW Architecture Awards and therefore the National Architecture Awards program, you give yourself, your firm and your staff the opportunity to be judged for the work you are proud of, the issues you stand for and to show your peers what you have been working on. It can be an important contributor to your membership in the architectural community, and also offer milestones in your career – whether as an emerging architect, small firm or as a member of a larger project team.
Details of the awards process and how to apply are detailed on this website year-round. If you have any questions relating to the NSW Awards please contact the NSW Awards Manager or call 0292464012.

NEWS & ANNOUNCEMENTS
---

2017 NSW Architecture Awards
OPEN FOR ENTRIES
The 2017 NSW Architecture Awards are now open for entries. If you've recently completed a project in NSW why not consider entering? With 13 different categories covering all scales of projects, the awards are your chance to be part of one of the most prestigious design award programs in Australia.
Entries for the NSW state awards close Wednesday 22 February 2017. MORE INFO
Entries for the Newcastle regional awards have now closed.
---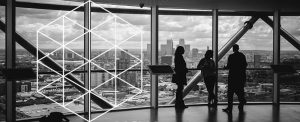 Call for Expressions of Interest:
2017 NSW Architecture Award Juries
Thank you to all those that submitted an Expression of Interest for the 2017 NSW and Newcastle Architecture Awards. The deadline for 2017 has now passed and applications are being reviewed by the NSW Awards Committee, with final juror selections announced soon.
If you'd like to know more about joining a jury in the future, please visit the Juries page on this website for further information.
---

2016 NSW Architecture Awards Announced
The 2016 NSW Architecture Awards were announced on Friday 1 July. Sixty projects from across the state were acknowledged from a shortlist of 79 and a total entry pool of 179.
The state's longest standing honour, the Sulman Medal which was introduced in 1932, is awarded to a public building of exceptional merit and in 2016 it has been awarded to the 'quintessentially Australian' Kempsey Crescent Head Surf Life Saving Club by Neeson Murcutt Architects.
Major inner-city works balancing the demands of commercial, public and urban interests were lauded by the jury for their contributions to the city landscape. These include 5 Martin Place by JPW & TKD architects in collaboration, a winner in the Commercial, Heritage and Urban Design categories; and Liberty Place by francis-jones morehen thorp which received honours for Commercial, Sustainable and Urban Design along with the City of Sydney Lord Mayor's Prize.
Congratulations to all projects recognised this year including those shortlisted. Projects that received a Named Award or Award are now in the running for the National Architecture Awards, to be announced in November.
VIEW THE FULL LIST OF 2016 AWARD WINNERS
VIEW A GALLERY OF AWARD WINNERS

Winners were revealed at the NSW Architecture Awards Presentation Dinner at the Australian Technology Park in Sydney. MC'd by the fabulous Judith Lucy the event was the largest in recent years. Thanks to everyone that made it!
VIEW PHOTOS FROM THE 2016 AWARDS NIGHT