The Australian Institute of Architects Awards program offers an opportunity for public and peer recognition of the innovative work of NSW architects. The program also provides the Institute with a valuable mechanism to promote architects and architecture within NSW, across Australia and internationally.
By entering into the NSW Architecture Awards and therefore the National Architecture Awards program, you give yourself, your firm and your staff the opportunity to be judged for the work you are proud of, the issues you stand for and to show your peers what you have been working on. It can be an important contributor to your membership in the architectural community, and also offer milestones in your career – whether as an emerging architect, small firm or as a member of a larger project team.
Details of the awards process and how to apply are detailed on this website year-round. If you have any questions relating to the NSW Awards please contact the NSW Awards Manager or call 0292464012.

NEWS & ANNOUNCEMENTS
---
NSW Architecture Awards: Presentation to Juries
Fri 17 + Sat 18 March 2017
Join us for this year's NSW Architecture Award jury presentations to hear over 200 architects present some of the best new work from across the state. The presentations are a key part of the awards shortlisting process, are open for all to attend, and offer a great way to hear a range of architects from both large and small practices present their work.
VIEW THE FULL SCHEDULE BY ENTRY CATEGORY
VIEW THE FULL SCHEDULE BY PRACTICE NAME
MORE INFO

---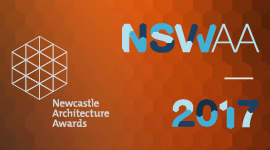 2017 Newcastle Architecture Award winners announced

The 2017 Newcastle Architecture Awards were announced on Thursday 9 March at a presentation evening at the Merewether Surfhouse, with twenty projects recognised across eleven categories.
The complex alteration of a modest four-unit, beachside structure by Genton Architecture took top honours, the jury recognised the 'enigmatic and innovative' 43 Ocean Street North Avoca project with both the Award for Excellence and Award for Residential Architecture – Multiple Housing. Award winners are now eligible to progress to the NSW state awards.
---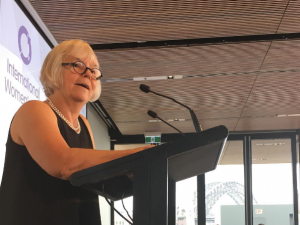 NOMINATIONS OPEN: Marion Mahony Griffin Prize 2017
This International Women's Day recognise someone you know by nominating them for the 2017 Marion Mahony Griffin Prize. Established in 1998, the prize acknowledges a distinctive body of work by a female architect, be it for their contribution to: architectural education, journalism, research, theory, professional practice, or built architectural work.
Do you know someone who should be acknowledged? Maybe that person is yourself! If so, nominations for the 2017 prize are now open.
MORE INFO
Image: Prof. Desley Luscombe – 2016 Marion Mahony Griffin Prize winner – presents at this year's International Women's Day Breakfast
---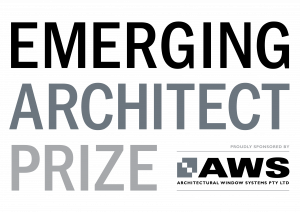 NOMINATIONS OPEN: NSW Emerging Architect Prize 2017-18
Nominations for the 2017-18 Emerging Architects Prize are now open in NSW. The prize recognises an emerging architect or architectural collaboration's contribution to architectural practice, education, design excellence and community involvement that advances the profession's standing in the public arena. Nominate someone you know today – including yourself! – before the deadline of 27 March.
MORE INFO
---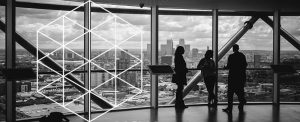 2017 NSW Architecture Award Juries
We are pleased to announce the jurors for the 2017 NSW Architecture Awards. Selected through our EOI process, they will be assessing entries across award categories in the coming months.
MORE INFO