Congratulations to the 2018 Emerging Architect Prize Winners. Winners at Chapter level proceed to be considered for the National Emerging Architect Prize winner which is due to be announced at the National Architecture Awards on the 1 Nov in Melbourne.
Many thanks to our National Corporate Partner AWS for their ongoing support of this prize.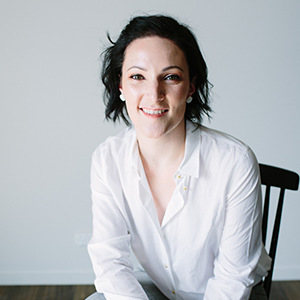 ACT Award Recipient: Shannon Battisson
Practice Name: The Mill: Architecture + Design
Award citation: Shannon graduated from the University of NSW in 2006 with a Bachelor of Architecture. She is currently the lead architect and founding director of The Mill: Architecture + Design. Shannon has made significant contribution to the profession of architecture through extensive involvement within the Institute of Architects and broader industry groups, as well as through community engagements, public advocacy and charitable work.
Shannon established The Mill: Architecture + Design in 2012, where she executes residential and commercial projects with a high level of professionalism and commitment to project delivery and client liaison. She has a particular focus on sustainability and is dedicated to improving the quality of housing stock in Canberra. This is demonstrated through the principles underpinning her built work, and through her personal construction project, the "Affordable Architectural Housing Option" which seeks to create a display project to advocate the value of the architect in new residential construction.
Shannon undertakes a variety of roles across the Australian Institute of Architects and other professional bodies, such as her role as the current Chair of the Sustainability Committee, current ACT Chapter Councillor, previous ACT Awards Jury member, and involvement with the Housing Industry of Australia, the Design Institute of Australia, and the National Association of Women in Construction. Shannon has undertaken numerous speaker engagements across a variety of forums which advocate design and workplace issues. She also engages with the media through a number of written publications to promote design, sustainability, and equity within the profession.
Shannon has a continued involvement in education, which has taken the form of industry mentorship, primary school education, public education, and gender equity. Shannon takes part in the Institute of Architects mentorship program, and has established a school outreach program aimed at encouraging engagement of primary school aged children with the profession. She has also presented regular workshops and programs on behalf of the ACT Government which educates the general public on the value of sound sustainable design.
The jury commends Shannon's ongoing leadership, professionalism, and passion for the industry.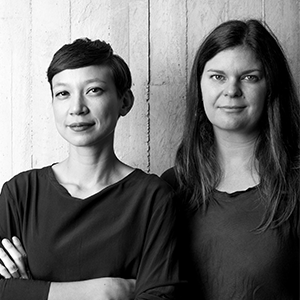 NSW Award Recipient: Isabelle Aileen Toland and Amelia Sage Holiday
Practice Name: Aileen Sage Architects
Award citation: Best known as two-thirds of the Creative Directors of Australia's 2016 Venice Architecture Biennale entry, 'The Pool', Isabelle Aileen Toland and Amelia Sage Holiday of Aileen Sage, have been building a practice since 2013 that spans between small but beautifully crafted domestic projects, speculative public design in both invited and open competitions; and urban design studies and place making research for the Government Architect NSW.
The consistent theme in this work is thoughtful research-based propositions designed to test the realms of architecture and practice.
Prior to setting up their own practice, both worked for significant architects on award winning projects including five years shared at Neeson Murcutt Architects.
Both graduated as University Medallists and have maintained an involvement in the academies through teaching, post-graduate study and travelling scholarships. They have been active in the culture of the profession through involvement in DARCH (now EmAGN), Awards Juries, Institute Committees and public lectures. As an emerging practice lead by two female directors, they symbolize an evolving profession and are important role models for younger practitioners and students.
Though still a very young practice, they have been shortlisted or successful in a broad range of awards, including two Dulux Colour Awards and the 2017 Adrian Ashton Prize for Architectural Writing and Publication. The breadth of Aileen Sage's contribution to research, education, and the architecture community, along with their quality portfolio of built work, predicate a bright future for this emerging practice.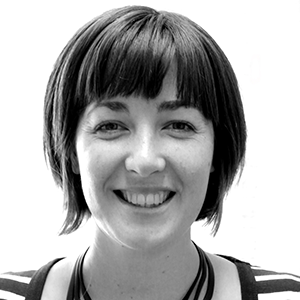 NT Award Recipient: Miriam Wallace
Practice Name: Susan Dugdale and Associates
Award citation: Miriam Wallace has worked with Susan Dugdale and Associates since 2008 and has developed from a graduate level to become a registered architect and an Associate of the firm. Her talent and passion for architecture combined with commitment and hard work have contributed an enormous amount to that practice.
Miriam's diverse strengths cover many aspects of architectural practice, from people management including community engagement, client relationships, managing teams of consultants and liaising with contractors; design skills including creative solutions to complex briefs, synthesising pragmatic factors of cost and practicality with culturally rich and aesthetically accomplished design proposals; and also practice management skills including full preparation of submissions and reports, and staff management.
Combining these valuable attributes with her design skills has allowed Miriam to be influential in developing the reputation of Susan Dugdale and Associates as a firm, and she has been integral in the practice winning a number of Institute awards.
Miriam has been involved in professional forums that contribute to the profession and to the community, including several years on the Alice Springs Town Council Public Art Advisory Committee, and currently on the NT Chapter Council. She has been proactive in supporting the professional locally – she has initiated themed activities for the annual architects Christmas get-together that are eagerly anticipated by all attending. The activities foster a positive collegiate culture and provide a professional architectural focus through low-key humorous games and presentations.
Miriam's volunteer work covers a wide range of activities that provide benefit to the architecture profession, to the wider community, and to people in need. These include Fair Trade promotion, management and support for an ongoing local youth music groups, and participation in overseas aid including:
• EMI – a Christian based organisation that provides professional services to improve infrastructure in developing countries
• Yooralla – an Australian-based group that provides support for building and infrastructure for community-based projects in Timor L'Este.
SDA has provided pro-bono services to Yooralla over many years, with Miriam carrying out most of this work and contributing a considerable amount of her own personal time, outside her time as an employee, to fulfil the needs of a number of projects.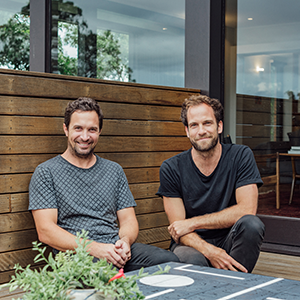 Qld Award Recipient: Morgan Jenkins and Lachlan Nielsen
Practice Name: Nielsen Jenkins
Award citation: Lachlan and Morgan have been working collaboratively since 2012 and formally merged in 2017 to develop a singular vision to grow their practice together. Their work demonstrates distinction in architectural design, evident by their numerous awards.
Both Lachlan and Morgan are actively involved with the Australian Institute of Architects and support their local architectural community. They are both members of the West End Directors group, SNAP group of emerging Brisbane practices and engage regularly in peer critique, site visits and informal discussions. Their involvement with The End of the Line Festival in Woolloongabba also aims to engage the community and activate underutilised inner-city sites through music, theatre, art and food.
Their passion is evident through their teaching across many Queensland Universities, nurturing the next generation of architects. The Australian Institute of Architects recognise their contribution to the profession through their design excellence, education and their outstanding involvement with the community.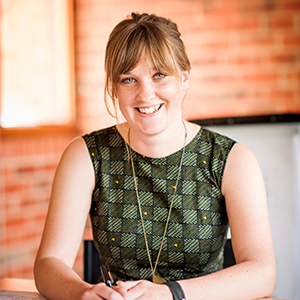 SA Award Recipient: Alison McFadyen
Practice Name: Phillips/Pilkington Architects
Award citation: The Emerging Architect Prize prompted much soul searching this year. The jury undertook a thorough re-examination of the criteria as it considered involvement in the profession outside of the workplace, especially current or immediate past involvement and the balance between portfolios which range significantly in years of experience across the definition of emerging .
After another year of tough competition, the jury congratulates Alison McFadyen as this year's recipient of the Emerging Architect Prize. Alison McFadyen is a senior architect at Phillips/Pilkington Architects, joining the practice in 2012 and appointed Associate Architect in 2015.
Her design and project work is of an exemplary and award-winning standard and includes UniSA's Jeffrey Smart Building, the Adelaide Oval Redevelopment and the Whitmore Square Affordable Ecohousing Project. Alison is an active member of the Australian Institute of Architects and served as Chair for the 2018 State Architecture Awards for the Residential New Jury and was a juror for Heritage and Small Projects categories in 2017 and the Sustainability category in 2016. She was also a key driver for the Institute's One to One project.
Alison also lends her time as organiser, speaker and volunteer at a variety of initiatives such as Parlour, NAWIC, Trees for Life and a refugee childcare program illustrating her ability to represent the profession on a number of platforms. Of particular note are the number of volunteer activities undertaken which have no relationship to professional or practice development or exposure – they are simply for the good of the community.
The jury commends Alison's leadership and advocacy work and recognises her far reaching involvement and the resounding positive impacts this has had on the profession and the community. Alison shows great potential to continue this contribution throughout her career.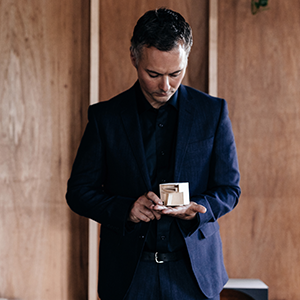 Tas Award Recipient: Mat Hinds
Practice Name: Taylor and Hinds Architects
Award citation: The Emerging Architect Prize recognises the outstanding contribution to architectural practice, education, design excellence and community made by an architect within 15 years of receiving their degree. Mat Hinds has made an outstanding contribution to design excellence, education and industry leadership.
Known for rigour, attention to detail and refined beauty, Mat's work, through his much-awarded practice Taylor and Hinds Architects, demonstrates a developed approach grounded in architectural research and process.
Mat's contribution to the profession extends to local and international lecturing, teaching and a key role in multiple architectural forums, conferences and workshops. The extraordinary contribution of krakani lumi towards healing and reconciliation in Tasmania is as important culturally as it is architecturally. Its significance should be widely recognised, and we commend it highly.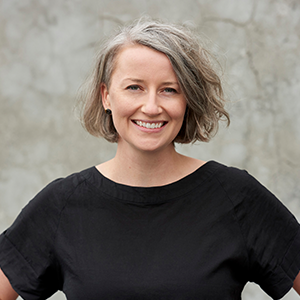 Vic Award Recipient: Monique Woodward
Practice Name: WOWOWA
Award citation: Monique Woodward is awarded the 2018 Victorian Emerging Architect Prize in recognition of her significant contribution to the profession through design excellence, education and industry leadership.
Monique graduated with a Master's in Architecture from RMIT University in 2009 and was awarded the Glenn Murcutt Student Prize. In 2011 in collaboration with Scott Woodward, Monique established Woodwoodward (now WOWOWA). The practice's work has been widely published and has been awarded at a state and national level, with their most recent recognition winning the Silver Medal for Residential at the Melbourne Design Awards.
Monique was one of five recipients to be awarded a place on the 2015 Dulux Study Tour and since 2011 has tutored in design at RMIT and Monash University. Monique is recognised for her passionate approach and continual pursuit for quality architectural outcomes.
Monique was elected as an Australian Institute of Architects Victorian Chapter Councillor in 2016 and has since served on the Heritage Committee and is currently the co-chair for the Small Practice Forum and EmAGN. Monique's enthusiasm and commitment to advocating for the role of architecture has seen her host two seasons of Channel 31's "Community Designs". This forum was used as a vehicle to advocate to local Mayors the importance of establishing a procurement panel that was diverse and would acknowledge the importance of engaging emerging architecture practices.
Monique is a much-deserved winner of the Victorian Emerging Architect Prize and we look forward to seeing her continue to excel within the industry in the years to come.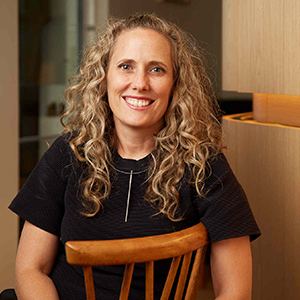 WA Award Recipient: Katherine Ashe
Practice Name: vittinoAshe
Award citation: Katherine Ashe is a most deserving winner of the Emerging Architect Award for 2018. Katherine has enjoyed great success as a practicing architect, innovative educator and scholar. She is clearly excellent in all of her professional endeavors. Through her practice, vittinoAshe, Katherine is producing buildings and designs that are thoughtful, propositional and ingeniously crafted.
Katherine's teaching and supervision is highly valued by her students and peers and she is, through her involvement in the academy and profession, a leader of her peer group and a mentor for younger and emerging architects.
Leading by example, Katherine manages to combine a broad range of contributions to architecture and also extends the reach of architecture by her work in and for community organisations. She is a progressive advocate for architecture and its role in society.