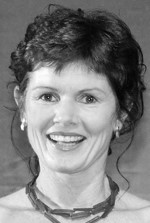 | | |
| --- | --- |
| Committee Chair  | Sarah Briant |
| Committee members  | Graham Anderson |
| | Michael Dickson (UQ) |
| | Philip Crowther (QUT) |
| | Lisa Moore |
| | Leigh Shutter (Griffith) |
| | Matthew Eagle (Bond) |
| | Josh Spillane |
The Education Committee includes representation from the Queensland university schools of architecture as well as practicing members who have an interest in and association with the education of architects. The committee ensures the implementation of national policies for the professional education of architects, supports Queensland courses leading to professional qualifications in architecture, and maintains competency standards for architects.
February Meeting (11/02/2019) 
The first meeting of 2019 kicked off with an announcement from current Committee chair Sarah Briant of her intention to step down as chair after 7 years in the role. Sarah will continue to sit on the committee and will support Lisa Moore as she transitions into the role as the new Education Committee chair.
The committee assists the QLD Chapter with running the SONA Mentoring Program. The program begins with a launch night which will occur on the 14th March. The committee discussed ways to increase the number of mentors and diversity of mentors to ensure there is more representation from sole practitioners and small practices.
Each meeting the committee members who are also representatives from QUT, UQ, BOND and Griffith provide a brief report on each of their universities. Philip Crowther informed the committee QUT will be celebrating 100 years of architectural teaching at the Gardens Point campus.
The committee continued discussions around the trend for universities to only employ staff who hold a PhD. The committee plans to explore this issue further and potentially draft a paper to seek support from the Institute.
The committee will meet again in March.