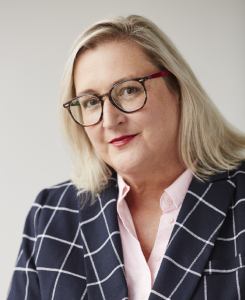 Photographer: John O'Rourke
It has been a wonderful few months since I started as chief executive officer of your Institute, getting to know members across the architecture profession.
It has been both enjoyable and illuminating travelling around the country to meet with industry representatives and refine the best way forward for our profession.
It is exciting to come on board at this time, amid a strong focus on strategic engagement and advocacy, while continuing to meet the needs of an engaged membership.
Thank you to all for the welcome and for your ongoing efforts to developing a strong architecture profession and consolidating ours as the voice for architecture.
At the Institute we are always working on new and improved ways to increase member value and advocate for the profession.
The federal election, called last week, heralds a potential period of change in the building and construction industry depending on the result on May 18. We released our federal election platform on Friday, showcasing the priorities we want our parliamentarians focused on.
We have some significant projects underway to provide a best practice framework for working architects, while advancing the cause of the profession and the built environment.
You told us about the complexity and diversity of government agency and institutional expressions of interest and requests for tender. Over time there has been an increased risk for architects to complete the often complex documents required to bid on these EOIs and RFTs.
The Institute's research investigated contemporary experiences and perceptions of architects, clients, government agencies and institutions.
We found there is a misalignment between architects' perceptions and those of the government client regarding criteria, evaluation, weightings and especially the level of detail required in the process.
So, the Institute has devised a series of guidelines to identify best practice in architecture procurement with the aim of encouraging potential clients to review their methods and requirements, and align them with contemporary best practice.
I commend these guidelines to you and encourage you to share them with clients so we can all benefit from high-quality built environment outcomes, achieved through efficient and fair means.
Procurement processes and contracts are also at the heart of the recent Lacrosse decision in the Victorian Civil and Administrative Tribunal.
For many years the standard practice for the delivery of large projects has been the Design Novated Construct (DNC) model.
Under this process, it is critical that the responsibilities of architects and all contractors are allocated appropriately to the party that can manage that risk optimally.
The Institute want to determine the best possible DNC contract process, and we are asking for your help.
We are seeking your input to this survey so we can better understand how members are affected by novation. We will then undertake further research and engagement before liaising with other stakeholders. The survey closes on April 26.
Thank you for engaging with this critical issue for the profession.
Likewise, at the Institute we are always focused on creating the best value for you as our members.
We want to test feedback and ideas from our Chapter Councils and Committees about our membership structures, understand what services and activities you think are the most valuable, and determine the best benefits and membership model for the Institute into the future.
It would greatly assist if you could provide some feedback in the Survey Matters questionnaire.
An email should have been sent to you from Survey Matters. If you have not received it, please contact Survey Matters on support@surveymatters.com.au.
We appreciate your time and feedback as we work toward our strategic goal to make the world a better place through architecture.
This survey also closes on April 18.
Finally, as many of us take a break over Easter, we wish you a safe and happy holiday.
Julia Cambage
Chief Executive Officer