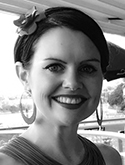 The Easter long weekend is just around the corner so I hope you all take the time to spend with friends and family. It's far too easy to get caught up in the pressure of "life" and its various deadlines and commitments, So I hope you can all take advantage of a few days off to relax and enjoy some down time.
It was wonderful to celebrate the Presidents Honour's event on Friday night, 120 members and VIPS came along for a fun night very much focused on the social side of bringing members together. We would like to once again congratulate our newly appointed Fellows and Life Fellows, and our various prize winners.
Fellows
Sandra Browne FRAIA
Jeffrey Briant FRAIA
Life Fellows:
Bruce Medek LFRAIA
Shane Thompson LFRAIA
Richard Kirk LFRAIA
We also celebrated our student achievements, with both the Board of Architects Prize and the QIA medallion winners being announced.
Sue Savage presented the 2017 Board of Architects Prize winners as follows:
Hamish Lonergan – UQ
Catherine Hua – QUT
Courtney Villegas – Griffith
Samara Hayes – BOND
The Institute QIA Medallion was awarded as follows:
Hamish Lonergan – UQ
Greta Walker – QUT
Benjamin Campbell – Griffith
Sarah Kukkiriza Ndagire – BOND
AWS presented Christina Cho as The Queensland recipient of the 2018 Emerging Architect Prize
The presidents prize for 2017 went to 2 very deserving winners:
Richard Stringer
Richard has long been interested in architectural photography and in 1966 held his first exhibition Queensland Background. In 1967 he commenced practice as an architectural photographer and has been commissioned by leading Queensland architects to record their work. Richard has embarked on a continuing commitment to record the landscape, architecture and industrial archaeology of QLD. His photographs have been the subjects of numerous exhibitions as well as regular exhibitions in commercial galleries. In 2013, the Queensland Art Gallery held a retrospective exhibition of his work.
Richard has provided photographs for many books that sit on bookshelves of Architects across the country, and Collaborators over the years include his wife Marguerite, Janet Hogan, Dianne Byrne, Judith McKay, Howard Tanner and Robert Riddel.
You will find the work of the first recipient of this year's president's prize in the archives and on the walls of many of Queensland's top practices- he is the very definition of an expert in his field- architect and architectural photographer Richard Stringer, life fellow of the Institute.
EmAGN QLD
EmAGN are is the Emerging Architects and Graduate Network in QLD, who organise diverse events that promote the rich mix of social, political, cultural and sometimes controversial topics in the QLD Design environment. The small but dedicated committee have worked hard to promote architecture to the wider creative and cultural community , whilst promoting the benefits of cross disciplinary professional relationships that will benefit the development of Queensland's built environment.
EmAGN is a crucial element of the Queensland chapter, their innovative speaker series include "New Build" a three part series bringing together a panel of young professionals from architecture, builders, planners and related sectors to share experiences and build a sense of community and support. The "Value" series has created a platform our early career architects to share their work and gain invaluable experience presenting to a broader audience. EmAGN also make ongoing contributions to the success of the PALS program through events such as Regi frustration, supporting early career architects prepare for their board registration exams and interviews.
The world of the recent graduate in architecture is challenging in many ways. The body of knowledge, the complexities of practice and working with clients for the first time.
Luckily there is EmAGN , recipient of 2018 President's prize. EmAGN gives a voice to early career architects and help ensure that their needs are supported by the institute, contributing to the Chapters goals of creating an inclusive and welcoming community for all architects.
Cheers
Mell Greenall
QLD Chapter Executive Director