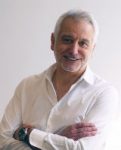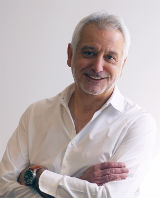 ARCHITECTURE, SHEDS & HERITAGE……… the loss of public space and buildings
On my first day of University, Professor David Saunders (whose name enshrines our coveted Institute Heritage Award) challenged us –  during our careers, perhaps the quest for finding the holy grail in defining the meaning of architecture would be found in the opening sentence of Nikolaus Pevsner's "An Outline of European History":
"A bicycle shed is a building; Lincoln Cathedral is a piece of architecture. Nearly everything that encloses space on a scale sufficient for a human being to move in is a building; the term architecture applies only to buildings designed with a view to aesthetic appeal."
Well, it seems to be a relevant discussion at the moment. We are passionately and emotionally embracing the call to rebuild & restore the Notre-Dame de Paris Cathedral and closer to home demolishing (or trying to save) Shed 26 at Port Adelaide.
We have over the last few months seen the re-ignition of the cyclical Heritage debate. In Adelaide like the Parklands it comes around every few years. I'm not sure how many iterations we require of what should be a simpler process offering certainty and clarity. A process that has become a continuous procession of listings, delistings, re-classification, dismantling, redefinition of items of significance, assessment criteria or simply creating confusion by interim retrospective listings.
As is the case for Shed 26 interim listing instigates confusion and uncertainty for both the community and the developer. Each has their own interest. In this case the selling of the land without protection, open to subjective interpretation of feasibility for retainment of the Shed and the feel good public consultation without any statutory adaptive re-use mandate, was always going to end in the way it has…………demolition approval. In the interim, it has had it all… protests, unions, arrests, Kevin McCloud of Grand Designs…….
The listing of buildings has been the responsibility of successive Government and Councils for many years. If after all this time we still require interim retrospective listings and cannot offer clarity and certainty then we have sadly failed.
The ever-changing is at it again, we have now resumed the sell off of State Significant Places.  Edmund Wright House is back in private ownership. After being saved from demolition by Government in 1971 and framing a process that changed much of our mindset to protecting Heritage, owned thereafter by the State why are we privatising ownership of Significant Places again….?
Coupled with all of this is the significant loss of public urban space over the years. The Riverbank is becoming a prime example of how this erosion is gradually eating into our City's fabric. I'm not sure why an exclusive expansion and additions of multi level commercial buildings adjacent and diminishing the status of Parliament House has come to be on public space that once housed inclusive public baths and green frontage onto the River. Private control of reinvested public spaces are borne out of decisions based on political and economic outcomes, not cultural benefits. And in the case of Port Adelaide we are hell bent on turning our backs on the Riverfront in this State rather than connecting with it.
And now we are off again with the review of Heritage & Character in the New Planning System. The Practitioner Overviews informing the proposed new Planning and Design Code proposes new "overlays" trying to realign consistency. My concern is that when we start using words like……. performance assessed, and in the case of Local Heritage Places demolition will be subject to review of…. economic viability, structurally unsound and then increasing the power of direct decision to the Minister we may just be adding  another subjective layer on an already subjective topic and aesthetic. As with engaging lawyers there are always differing expert reports that will be friendly and responsive to both sides of the argument.
There is no point having multiple layers of statutory Acts, Authorities, Registers and Trusts, and then once a Place is deemed to be protected it can be overturned by a Minister. It is important to our community that once identified and listed they are not there to be exploited for commercial advantage, that argument needs to be had before listing, not in retrospect.
Governments are transitional, are here for a term or two, these Buildings and Places are here for generations, they require independent governance free of political and developer lobby groups, they should not require a defence lawyer.
It is probably time for an independent non-political Heritage Commissioner that is accountable for the governance and control to protect our Heritage. This will require realistic capital and maintenance expenditure not token grants.
Cultural Heritage is a new concept in this Country, we are one of the youngest developed countries in the World and it is our moral responsibility to protect our history for future generations. We are currently developing a disposable public space mentality.
We have international recognition in the guidance of Cultural Heritage conservation in this Country. Emerging out of the 1964 Venice Charter and the formation of ICOMOS (International Council of Monuments and Sites), each country was responsible for applying a non-governmental plan within the framework of its own culture and traditions. In 1979 the Burra Charter was born, adopted in the old mining town of Burra in our own backyard.
Through my involvement at The University of Adelaide on International Design Workshops supported by the UNESCO Chair in Architectural Preservation and Planning in World Heritage Cities at the Politecnico di Milano, the conversation has always started with culture, and the buildings contribution to the community, history and the storytelling of society. It is devoid of era and economics. Against this backdrop it then examines architectural design in contemporary cities in relation to the value and identity of the historical built environment. It sequentially progresses to suggest analysis and management of territorial preservation policies. Uptake on the importance of this strategy has highlighted that the community and Government is passionate about the fabric of their City. The question here is are we passionate enough to have an ongoing commitment to Heritage in Adelaide… or do we join the disposable….?
Imagination and innovation is required to provide solutions that contribute to adaptive reuse of buildings and in the case of industrial buildings and precincts, there are many examples in our own backyard such as the Internationally awarded Tonsley and Plant 4 at Bowden. It is interesting to note that the Burra Charter is being heavily referenced by architects in Shanghai in their work on the adaptive reuse of waterfront industrial buildings.
The struggle to readapt these buildings to Building Code standard always raises the economic feasibility argument. The Rundle Street East experience in repositioning Local and State Heritage buildings through private development offers an interesting case study in regard to how this was achieved without wholesale demolition based on economic grounds. Instead the Developer recognised the true value and importance of Heritage and worked with it to create a long term vision based on contributing to the cultural fabric and value of the Precinct through individual incremental projects based on a Master Plan. Retention and readaptation of Heritage Places in this instance was the economic driver of an internationally awarded Mainstreet, not demolition.
Heritage Places should not be museum pieces, they are not defined purely by age, they are able to be repurposed and expanded to cater for our way of life.
The sublime of Heritage is often intangible, we know we feel good around it, it is often not imposing, and like everything in our lives that has an emotional connection we will never miss it until it is gone.
Heritage is like that, buildings have a heart and soul, we visit them, they are holiday destinations and economic tourism drivers, they capture emotion, define cities and local neighborhoods, and offer storytelling and memories.
As architects, we are the generational parents of these buildings and we need to be their custodians and voice.
So Prof. Saunders, it's taken a few years…. my answer is…… Pevsner was wrong, he forgot about the inclusive emotion, and the heart and soul of a building, regardless of its exclusive grandeur.
Tony Giannone
SA Chapter President
Director, Tectvs