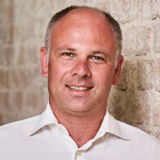 And just like that its two years. The last hurrah… all over.
Which causes you to reflect on what has been achieved.
For me, the last two years has seen a lot of change, both in this sphere and in my own. It has has just culminated in the longest holiday I've ever taken with the whole month of January away from the daily grind. And you know what? It was a cracking holiday. Most of it spent trying to balance on a board of some description whether with wheels, water or snow beneath it and not worrying at all about codes or clients or really anything other than the basics.
In fact, it's  a bit like the story of the Greek fisherman who goes from subsistence to empire building.  It was all the hard work of dealing with those things that saved up to get back to the simple things we wanted all along.
So I've come back with a renewed focus this year on the things that are honest and real and won't go away when you are not in fashion anymore.
Which is how I reflect on the past two years in this gig.
I've found myself using the phrase 'emperor's new clothes' quite a lot.
You know the story where the emperor actually believes he has an amazing new outfit because everyone tells him so, but in fact there is nothing there.
In these past two years I have reached life topping levels of talking, reading, consulting and having a paper produced for every change in underclothes. We [The Institute] have been heavily involved in representation across a range of important fronts from planning reform, to gender equity, to procurement, awards criteria and construction compliance. In all these things the fundamentals are actually very simple.
But in all, we have been forced to join a fray of endless discussion and publication which leads quite frankly, to limited action.
We are out now for example with our Designers for Diversity survey. You know what it will tell you and you know if it will indicate that action is needed. So do it… but then think about it and if you are talking the talk…. do something about it in your practice. Don't say you will. Don't write a policy for what might happen if someone loose does this or that… just go and do it. Simple.
Of interest, we as architects, are often the few people in the room who can actually assimilate and resolve multiple and sometimes conflicting inputs because our design lead thinking teaches us how. We are usually able to craft a solution rather than another position paper and yet we only sometimes get to make that contribution.
So as I embrace my life with a focus on the things that really reward and a clarity of what is important,  I urge my profession to do the same.
Award what is good not what is fashionable, speak in plain English because being understood is more important than sounding fancy, and have faith that we have a very valuable contribution to make. It is about what we produce, not how big the process was both in our work and in our thought contributions.
We don't have to play the game of the emperor's new clothes because we can actually craft them. We are the ones who don't need to talk around the matter because we can solve it. Probably simply and hopefully with meaning and honesty
It's my parting message but of course there will still be a great deal of work around the edges of that simplicity and so I want to thank the gang in at Leigh Street : Nicolette, Vanessa, Zaf, Gillian and Lesley (the new Gillian) for what has been a lot of work trying to pull our core values through all the noise.
I wish Tony great clarity as he shapes the role for his term and I look forward to supporting as I can to let the various emperors know they are in the nuddy.
Mario Dreosti
SA Chapter President (until March 2019)