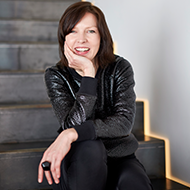 11 February 2019
Hello All. I hope you have all had a great month.
Well the year has kicked off and we are up and running.
HERITAGE – FEDERATION SQUARE
At the end of 2018 the Institute voiced their support to the Victorian Heritage Council in response to the National Trust application to add Federation Square as a Registered Place in the Victorian Heritage Register.
The most awarded project in the history of the Victorian Chapter Awards program, the Institute supports a heritage listing that includes the preparation of a Conservation Management Plan before any works can be considered. This will provide a framework for Federation Square Pty Ltd to prepare a considered and coordinated masterplan to ensure any changes to Federation Square are successful.
LARGE PRACTICE FORUM – NOVATION RESEARCH
As discussed in 2018 we are pushing ahead on a number of fronts in regard to progressing data collection and anecdotal evidence from our members defining their experiences and outcomes through the novation procurement process.
Instigated through our discussions with the Victorian Large Practice Forum and the Office of the Victorian Government Architect, this will form a national survey carried out by the Institute in the coming months. This data will be utilised to inform our discussions with state and federal government and varying industry bodies in order to lobby for much needed reform and change. In addition to this, a much larger and broader in-depth research project is being discussed with the various Victorian universities which will support our initial findings and will engage with clients, contractors, consultants and architects.
2019 ARCHITECTURE AWARDS – THE AGE LIFT-OUT
Advocacy and the Institute's approach to projecting our voice is a constant discussion that we are engaged with. Over the past year we have been looking at the various options associated with promoting the 2019 Victorian Architecture Awards as broadly as we can.
We are pushing to instigate an independent lift-out within the Saturday Age the day after the Awards Presentation Dinner on 29 June. With a readership of 4.2 million we feel strongly that this is an important initiative to be able to communicate the work of many practices and to provide a holistic understanding of the role architects play within the public realm, our cities and townships and the everyday environment of our homes.
MELBOURNE DESIGN WEEK
The launch of the Melbourne Design Week program will be taking place this week. Presented by the National Gallery of Victoria, the program and events will include the work and representation of a number of our members. With a bumper program we will keep you informed over the coming weeks of the various events taking place between 14-24 March.
INTERNATIONAL WOMEN'S DAY BREAKFAST
Get booking! The annual Institutes International Women's Day breakfast is being held again this year on Friday 8 March. We would like to encourage practices to support the attendance of both women and men.
We have a wonderful line-up of speakers and a panel discussion including incoming Australian Institute of Architects CEO Julia Cambage, Judith Slocombe AM outgoing interim CEO, Sarah Lynn Rees Graduate of Architecture at Jackson Clements Burrows Architects and previous director at Indigenous Architecture and Design Victoria, and Nicola Cortese a final-year student at RMIT University and Co-Editor of Caliper Journal. The discussion titled Why we do what we do and how we got here, will centre around the experiences of our speakers and the role of advocacy. We are looking forward to acknowledging the work of many and celebrating positive change.
Have a wonderful month.
Amy Muir
Victorian Chapter President