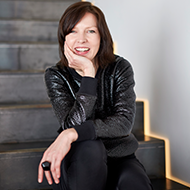 15 August 2019
Hello All. Well it has been a busy month.
16 JULY
The Australian Institute of Architects welcomed the Andrews Government's announcement of a $600 million package to support cladding rectification works. We acknowledged that this is a very necessary and overdue step.
It is also acknowledged that this is only the beginning and that there are many other issues that are beginning to reveal themselves as the light is finally being shone on some of the unethical practices that are being undertaken by our construction industry to deliver projects.  
With the Institute's recent National Novation Survey clearly indicating that we have an issue it has also revealed that there is clear support for the requirement of a Code of Novation. The survey also highlighted that there are fundamental issues resulting from non-standard contracts. This issue is therefore not only tied to the procurement method and contractual arrangements associated with novation but also to traditional procurement methods.
A call for fair and even contractual arrangements that support equitable working arrangements is being reiterated by many of our members. Yes, more regulation has its down sides but unfortunately we are now in a position where we can no longer accept unfair contractual conditions at the risk of public safety.
18 JULY BUILDING MINISTERS FORUM
On the 18th of July our CEO Julia Cambage joined the Building Ministers Forum (BMF) held in Sydney. The meeting was held to discuss a range of issues facing the construction industry.
In 2018 the BMF engaged Professor Peter Shergold AC and Ms Bronwyn Weir to co-lead an assessment of the effectiveness of compliance and enforcement systems for the building and construction industry. Their report cited twenty-four recommendations. The Institute has continued to advocate our collective position to government supporting the implementation of these recommendations.
At the July 2019 forum it was agreed by the Federal Government that due to the significant issues that are beginning to unravel at a state, national and global level that a more holistic response needs to be adopted. It was agreed that a national best practice model for compliance and enforcement would be established taking on board the recommendations presented within the Shergold Weir Report.
You can read the Building Confidence: Building Ministers Forum Assessment here.
19 JULY MEETING WITH BRONWYN WEIR
A meeting was held with co-author of the Shergold Weir Report, Bronwyn Weir along with CEO Julia Cambage, National President Helen Lochhead, Vanessa Bird, Clare Cousins, Leanne Hardwicke and myself. It provided a great opportunity to reflect on the outcomes from the Buildings Ministers Forum and to discuss where to from here.
26 JULY HOUSING FUTURES FORUM
This year's forum focused on new trajectories in residential architecture, the problems we face and how best to address these issues through design.
The day featured a variety of local, national and international speakers including our very own Karen Alcock, Principal, MA Architects, Koos de Keijzer, Director, DKO Architecture, Alan Pert, Director, Melbourne School of Design, University of Melbourne, Jill Garner, Victorian Government Architect and principal, Garner Davis Architect. Congratulations to Katelin Butler, Editorial Director, Architecture Media and the Architecture Media team for a wonderful event.
26 JULY HOUSES AWARDS PRESENTATION
Following on from the Housing Futures Forum was the presentation of the 2019 Houses Awards. Many of our Victorian members were shortlisted with this year and with a special congratulation to Partners Hill for winning the Australian House of the Year and New House over 200m2 for Daylesford Longhouse. Congratulations also goes to the 2019 Emerging Architecture Practice Edition Office. 
27 – 28 JULY OPEN HOUSE MELBOURNE
Over the course of the weekend, 200 significant commercial and civic buildings, private homes, infrastructure and landscape projects, including 41X, opened for the 2019 Open House Melbourne program. Open House Melbourne has proven to become one of the city's most popular events with the statistics looking a little something like this:
95,000 visitors
across 200 Buildings
1,200 special building tours
45 special events
700 volunteers
2,300 building managers, staff and volunteers
45 partners and supporters
100 OHM members supported in making the 2019 program possible
Thank you to all involved and a huge congratulations to Open House for another successful program that in its very nature advocates for the important and varied role that architecture plays in our everyday lives.
2 AUGUST WEBSITE LAUNCH
And it has been launched. Woohoo!
This has been a very large and involved project and regarded as a significant priority in order for us to be able to clearly define who we are, what we are doing and for resource material to be easily accessed. Branding agency Studio Round have developed a clear and articulate design and interface with Stage 2 works underway as the website continues to be populated with information.
Thank you in particular to the Digital Transformation Steering Group – Chair Vanessa Bird, Independent Board Director Giselle Collins and members Clare Cousins, Kent Lyon and Ksenia Totoeva – who were instrumental in bringing this website to life. Thanks to our Institute staff both in the National office and through all Chapters, led by Caroline Baxter, Alexandra Nesbitt, Adam Katsonis, James Tappenden and Akshat Khatri, Link to website here.
3 – 4 AUGUST SONA SUPERSTUDIO
SONA held their annual national SuperStudio competition with over 200 students registered across Australia. Within each state teams of architecture students competed against each other to go into the running to win $3000. The Victorian competition took place at the Deakin University Geelong Waterfront Campus. Thank you to all the mentors and jurors that assisted the students throughout the weekend. Thank you also to SONA's local university representatives who have worked tirelessly to put this event together.
And congratulations to the following VIC SuperStudio winning teams:
1st Place: Futurch including Carmen McDonald, Danielle Pozzebon and Jasmine Choucair
2nd Place: Common Ground including Johnson Ho and Edwin Low
3rd Place: Sit Down and See including Jeremy Bonwick, Girven Tenggono and Andrew Kurniawan
Carmen, Jasmine and Danielle now go into the National competition (with the other state winners) vying for a $3,000.00 cash prize. National SuperStudio winners are expected to be announced by the 30 August 2019.
6 AUGUST DELWP – BETTER APARTMENT DESIGN STANDARDS
On Tuesday 6 August, representatives from the Department of Environment Land Water and Planning (DELWP) presented to Chapter Council Phase 2 of the Better Apartments Design Standards. There are three main components to the program. Phase One focused on the internal aspects and was conducted in 2017. Phase Two will focus on the external aspects.
The Institute and DELWP will be holding a public consultation at 41X on 29 August at 12.30pm. Register here. You can access the current discussion paper here and submissions to DEWLP are now open. We encourage all members to put forward their thoughts in order for a comprehensive response to be given to government. Submissions can be made online via the online submission form, or by uploading your completed submission form here. Submissions close on 20 September 2019.
7 AUGUST LARGE PRACTICE FORUM
Last Wednesday Socrates Capouleas, Director of PLP Building Surveyors and Consultants presented to the Large Practice Forum the key amendments to the BCA 2019. This framed an important discussion around some of the topical issues that our collective industries are currently facing and the impact that these issues are having on the safety and quality of built outcomes. Thank you to our speaker, Socrates Capouleas and Woods Bagot for hosting the event.
NOVATION FORUM – 21 AUGUST AT 6PM AT BRICKWORKS
The Victorian Chapter of the Australian Institute of Architects in partnership with the Australian Institute of Landscape Architects and the Planning Institute of Australia are pleased to invite you to the upcoming Novation Forum. The Novation Forum is in response to the Australian Institute of Architects recent National Novation Survey. As one of the most prominent procurement models being adopted, the benefits and challenges of novation are being felt by many within the construction industry.
We will be discussing the good, the bad, the ugly and the successful. We will highlight the benefits of novation, what works well and some of the issues that are being raised in procurement that are affecting the safety and quality of our built environment and identify solutions.
The forum will include a panel discussion between:
Client Representative – Peter Lochert, Secretary, Department of Parliamentary Services, Parliament of Victoria
OVGA – Jill Garner, Government Architect
Architect – Tim Leslie, Studio Director, Bates Smart
Legal Representation – Jeanette Barbaro, Partner, MinterEllison
Contractor – Andrew Martin, Senior Design Manager, Lend Lease
This important discussion will be facilitated by Victorian President Amy Muir who will be joined by Australian Institute of Architects CEO Julia Cambage, Planning Institute of Architects Victorian President Laura Murray and representatives from the Australian Institute of Landscape Architects, Planned Cover and Arup. 
Places are limited and registrations are essential. Register here.
Have a wonderful month.
Amy Muir
Victorian President