News

The Venice Biennale is the premier architectural forum in the world. Australia's representation in Venice presents an opportunity to showcase the highest levels of thought, research and design in Australian architectural culture. Our participation in the Biennale sets the example for Australian design achievement.
The shortlist has been released following stage two presentations by selected teams to the Venice Biennale Commission, led by Immediate Past President Paul Berkemeier. The successful proposal will be announced on 21 April at events in Sydney and Melbourne.
The 2016 Biennale sees the inaugural architecture exhibition in the new Australian Pavilion, designed by Denton Corker Marshall, which opens in May 2015. The new pavilion will attract considerable attention for its design, and for the fact that it is the first pavilion to be built within the Giardini in the 21st century.  The 2016 architecture exhibition will be a major opportunity to showcase outstanding and innovative Australian design to the world.
Five outstanding proposals have been shortlisted for the Creative Director role, detailed with working titles below:
POST – John de Manincor, Sandra Kaji-O'Grady and Misho Baranovic
The Pool – Aileen Sage and Michelle Tabet
Parlour Live! – Justine Clark and Naomi Stead with Maryam Gusheh, Catherine Griffiths and Fiona Young
Wide Open – Ed Lippmann, Dr Anne Watson, Susan Freeman and Michael Hill
Objects – Andrew Burns and Mark Gowing
Read more and see concepts of each proposal here. Stay tuned for the big announcement on Tuesday 21 April.
---
AUGMENTED AUSTRALIA 1914-2014 – Catalogue on sale now!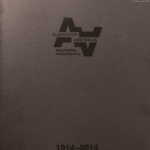 The catalogue Augmented Australia 1914-2014 is a collection of Australian unbuilt projects, that formed the Australian exhibition at the 2014 Venice Architecture Biennale. On sale now at Architext.
---
Augmented Australia – 3D Models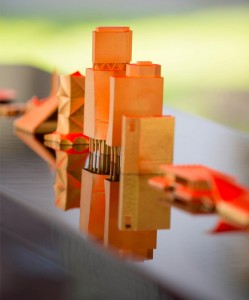 Order your very own copy of the Augmented Australia projects in variety of materials and finishes including gold plated and plastic.  http://www.shapeways.com/shops/augaus
---