News

The Venice Biennale is the premier architectural forum in the world. Australia's representation in Venice presents an opportunity to showcase the highest levels of thought, research and design in Australian architectural culture. Our participation in the Biennale sets the example for Australian design achievement.
With the opening of the new Australian pavilion in the Giardini in 2015, the spotlight will be firmly on Australia and its architecture for the 2016 Venice Architecture Biennale.
Applications for the creative director role have now closed. We have had a fantastic response from the industry, with 20 proposals, showing the support the architecture profession have for this important program.
Five outstanding proposals have been shortlisted for the Creative Director role, detailed with working titles below:
POST: Australian Architecture Abroad by John de Manincor, Sandra Kaji-O'Grady and Misho Baranovic
Here and There by Ed Lippmann, John Pleffer and Susan Freeman
The Pool by Aileen Sage with Michelle Tabet
Parlour Live! by Justine Clark and Naomi Stead with Karen Burns, Maryam Gusheh, Catherine Griffiths and Fiona Young
Objects of Practice by Andrew Burns and Mark Gowing
The selected creative directors and their concept will be announced on Tuesday 21st April at events in both Sydney and Melbourne.
We look forward to sharing Australia's next big idea with you!
---
AUGMENTED AUSTRALIA 1914-2014 – Catalogue on sale now!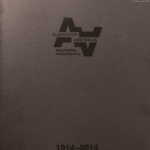 The catalogue Augmented Australia 1914-2014 is a collection of Australian unbuilt projects, that formed the Australian exhibition at the 2014 Venice Architecture Biennale. On sale now at Architext.
---
Augmented Australia – 3D Models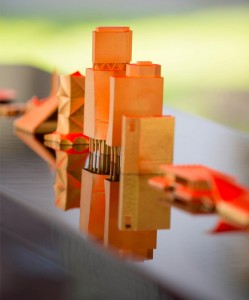 Order your very own copy of the Augmented Australia projects in variety of materials and finishes including gold plated and plastic.  http://www.shapeways.com/shops/augaus
---