News
---
The Australian Institute of Architects, together with Myrtha Pools, would like to invite you to an evening of talks on
Pool Design, Sustainability and the Future of Aquatic Technology and Engineering
A social and cultural underpinning for every Australian, pools are part of our national psyche. Come along and hear from three experts as they share their insights on the social impacts of pools and the future direction of aquatic design, technology and engineering.
Andrew Burges
Founding principal of his own practice since 2011, Andrew is a recognised and award-winning architect, with over 20 years' of international experience in large-scale urban projects and sporting structures. Andrew won the competition to design Sydney's much anticipated Gunyama Park and Aquatic Centre at Green Square (pictured below), due for completion in 2019.
Livio Chiariot
A civil engineer and technical pool specialist, Livio has worked on many international pool projects throughout his career including Prince Alfred Park Pool in Sydney. Livio loves the magic of making a pool come to life.
Simon Weatherill
CEO of the Melbourne Sports Hub, Simon has spent most of his career involved with the country's most famous pools and aquatic centres, hear Simon discuss his wealth of experience from a commercial perspective on the development and facility management of swimming facilities.
Wednesday 9 November, 6:30pm
3 Manning Street, Potts Point
Thursday 17 November, 6:30pm
41 Exhibition Street, Melbourne
Free for Institute members / $20 for non-members
Bookings required:
NSW
VIC
---
The Pool is now officially open in Venice
The much anticipated sensory journey, The Pool, has been unveiled in Venice as part of the 15th International Architecture Exhibition.
Opened by Australian Pavilion Commissioner, Janet Holmes à Court, AC, Australian swimming legend Ian Thorpe and the Australian Ambassador to Italy, His Excellency Dr Greg French, the new pavilion provided a sensational backdrop to display the masterpiece.
'To see the concept come to fruition was marvellous. I'd like to congratulate the Creative Directors on an extraordinary exhibition – one that will stay with me for many years to come,' said Janet Holmes a Court.
Representing the connection between landscape, culture and architecture, for Creative Directors Isabelle Toland, Amelia Holliday and Michelle Tabet the launch was a culmination of incredible dedication and hard work.
'It was a pleasure to share the pool with our Australian and International community in Venice. The scent, the sounds, the visual effects of the rippling water – this setting for life was appreciated by many – young and old, architect and non-architect. Sitting in the exhibition during the frenzy of Vernissage or the quieter days following it was great to see visitors interact with The Pool,' said Amelia Holliday.
---
Podcasting The Pool for Radio National
In collaboration with Kate Montague from Radio National, the Creative Directors have produced a series of 8 podcasts with the story tellers of The Pool, sharing their association with what is a centre piece of Australia's cultual identity – swimming pools. The podcasts will be played on Radio National throughout the remainder of the year or you can listen to their stories here.
---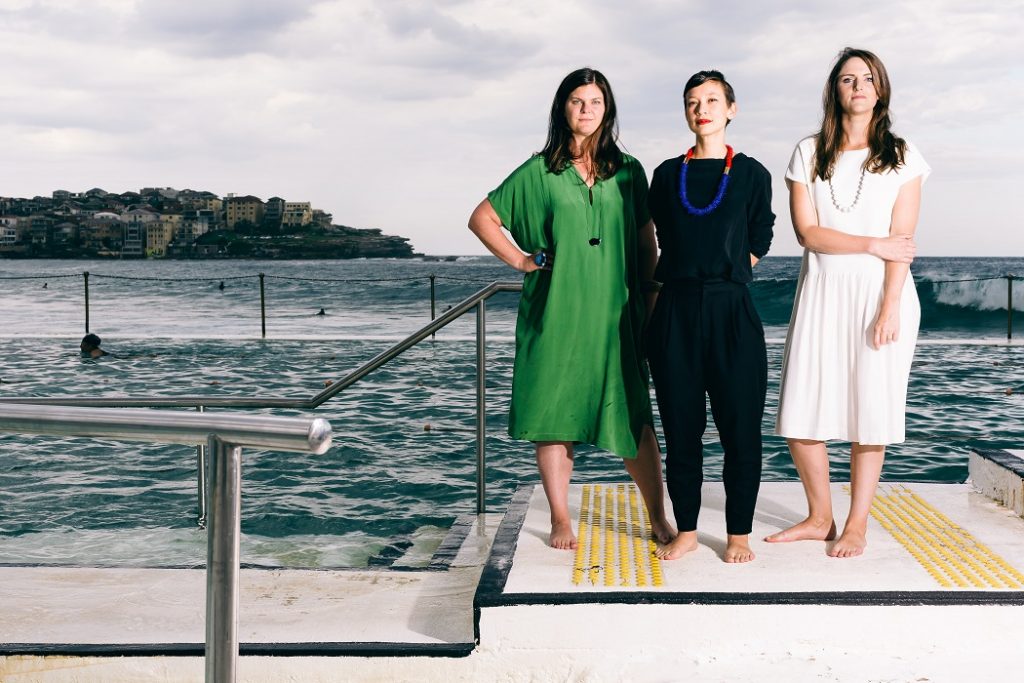 Catalyst Grant
The Australian Institute of Architects is thrilled to announce its successful application for Catalyst funding for The Pool, Australia's exhibition for the 2016 Venice Architecture Biennale. Supporting more than 70 arts and cultural projects across the country, Catalyst is the Australian Government's new funding program for the arts.
A first for the Institute, the grant was awarded in mid-April and will go a long way in supporting our participation in the world's largest architectural gathering.
For more information on the Catalyst grant, click here.
---
Purchase your Anerle-aneme Chair
Designed by Elliat Rich and hand-made by the Centre for Appropriate Technology (CAT) in Alice Springs, the Anerle-aneme chair is the story of a successful collaboration between Aboriginal and non-Aboriginal people and between creative and technical expertise.
Commissioned by the Creative Directors for 'The Pool' and fitting beautifully with the aesthetics of the new Pavilion, the chair is designed for outdoor resilience, capturing the unique colours of the Australian landscape; the vibrant blue of the sky, the ochre of the earth, the soft green vegetation and the shimmering silver grey of heat refracting light.
Now available for sale for $760, the chair will continue to be produced. Call 08 8959 6127 or email info@icat.org.au to purchase yours.
---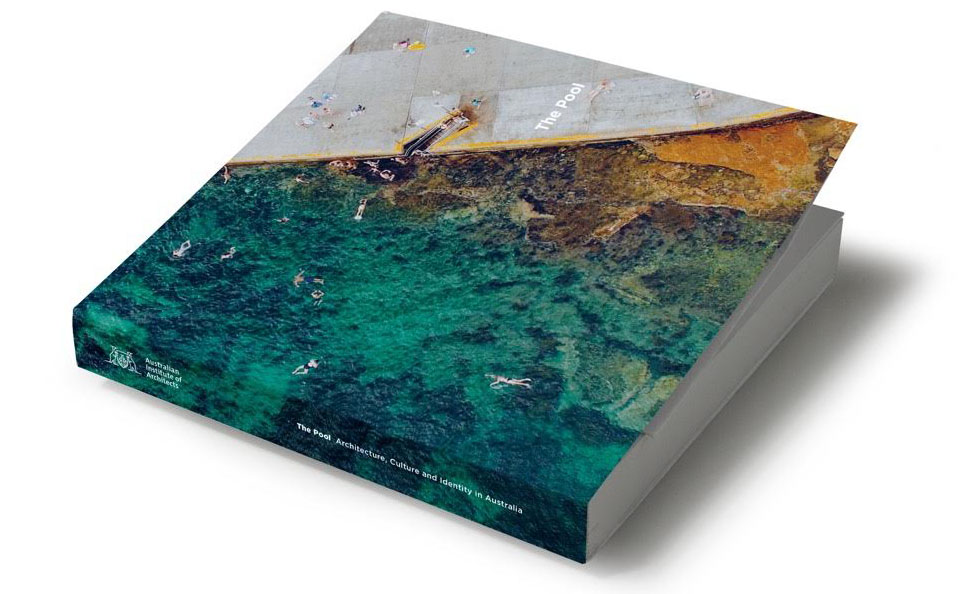 The Pool book – now available!
The Pool: Architecture, Culture and Identity in Australia, is the companion publication for the Australia's highly anticipated contribution to the Biennale Architettura 2016, curated by Aileen Sage Architects (Isabelle Toland and Amelia Holliday) with Michelle Tabet.
Designed to offer a richer experience of the exhibition, the book explores the relationship between architecture and Australian cultural identity through personal anecdotes about one of our country's most significant public spaces. Eight prominent Australians have shared their pool stories, Olympians Ian Thorpe and Shane Gould, authors Anna Funder and Christos Tsiolkas; Indigenous art curator Hetti Perkins; environmentalist Tim Flannery; fashion designers Romance was Born, and musician Paul Kelly.
'This publication is a compendium of our research and the stories our process revealed. We designed it to be accessible, visually appealing but also intimate in tone. While it should work as a standalone publication, we also wanted it to give visitors to the exhibition a deeper and more meaningful engagement with the themes we're exploring', the Creative Directors said.
'The pool is revealed through the featured accounts as a vital force in Australian life, not only as the setting for childhood memories, but also as the stage for impressive sporting feats that fuel the nation's pride. A backdrop to many significant events in our communities, the pool is also a deeply contested space in the history of Australia, that has highlighted racial discrimination and social disadvantage,' they added.
Speaking at the launch Ian Thorpe, who not only contributed to the book but is also a supporter of the project, noted 'Australians have a very particular relationship with water, which is shown in many different ways through the pool as an important social space in our country. The Creative Team have done an amazing job at capturing that essence in this book'.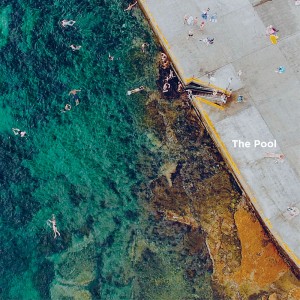 With an engaging foreward by Margo Neale, Indigenous art curator and academic, The Pool book is available for purchase online: http://www.manic.com.au/Pool-The-Architecture-Culture-and-Identity-in-Australia.html
The Pool book is also being stocked at book stores around Australia including:
Sydney
Art Gallery NSW Bookshop
Berkelouw Paddington
Best Little Bookshop in Town (Cronulla)
Gleebooks Dulwich Hill
Gleebooks Glebe
Harry Hartog Bondi
Kinokuniya
Maple Store
MCA Store
Potts Point Bookshop
Melbourne
Avenue Bookstore
Avenue Elsternwick
Grumpy Swimmer
Hill of Content
National Gallery of Victoria Design Stores (2 locations)
Metropolis Books
Readings Carlton
Space Furniture
Thesaurus Books
Brisbane
Avid Reader
Folio Books
Mary Ryan New Farm
QAGOMA Bookshops
Scrumptious Reads
Canberra
Harry Hartog Woden
NGA Bookshop
Paperchain Manuka
Portrait Gallery
Adelaide
Dillons Norwood
Perth
Boffins Bookshop
Crow Bookshop
New Edition Bookshop
Regional
Books Plus Bathurst
---
Volunteering In Venice
Applications for volunteer positions for the Australian exhibition in Venice have now closed. Successful applicants have been notified and positions finalised.
Any queries should be directed to venice.biennale@architecture.com.au
Many thanks to everyone who applied.
---
Follow us:
Facebook: www.facebook.com/venicebiennaleaustralia
Twitter: https://twitter.com/VeniceArchAUS
Instagram: https://instagram.com/venicearchaus/
#ThePoolVenice
---