News
Building across continents: the architecture of John Andrews 
University of Sydney Friday 31 October 12:30pm – 2:00pm
John Andrews will discuss his career across two continents with Philip Goad, Professor of Architecture at the University of Melbourne and a member of the curatorial team for the Australian Pavilion at the 2014 Venice International Architecture Biennale. Included in this year's Venice exhibit is John Andrews' unbuilt proposal for No.2 Bond Street, a dynamic tower held aloft over the city by props and an enormous lift-shaft column.
Click here for more details.
---
Augmented Australia talk in Venice – Wednesday 29th October – 11am to 2:30pm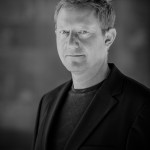 Starting at the temporary Australian Pavilion- Cloud Space, join us to participate in a two part meeting about this year's Australian exhibition, Augmented Australia. With smart phones in hand, utilise the Augmented Australia app to experience the augmented reality of Australian architecture. Click here for more information
---
AUGMENTED AUSTRALIA 1914-2014 – Catalogue on sale now!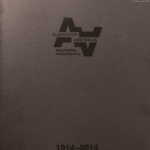 The catalogue Augmented Australia 1914-2014 is a collection of Australian unbuilt projects, that formed the Australian exhibition at the 2014 Venice Architecture Biennale. On sale now at Architext.
---
Augmented Australia – 3D Models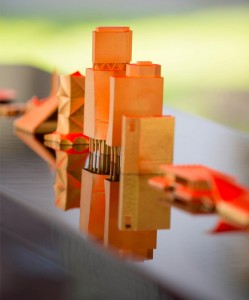 Order your very own copy of the Augmented Australia projects in variety of materials and finishes including gold plated and plastic.  http://www.shapeways.com/shops/augaus
---
Augmented Australia 1914-2014 in Venice
Australia's much-anticipated virtual architecture showcase, Augmented Australia 1914-2014, has been unveiled in Venice as part of the 14th International Architecture Exhibition involving 66 countries. Augmented Australia, curated by felix._Giles_Anderson+Goad, attracted hundreds of visitors from around the globe during its official preview which was held on 5 June, underneath a specially designed temporary pavilion, the Cloud Space. Read more.
---
We would like to thank our 2014 Venice Architecture Biennale sponsors:

---
Sponsors – In Kind

---
Sponsors – Network Venice GOLD

---
SILVER

---
BRONZE

---
Donors
| | | |
| --- | --- | --- |
| Janet Holmes á Court | Penelope Seidler | TEKTUM ltd |
| Louise Cox | Jennifer Nicol | Ian Anlezark |
| Lucy Turnbull | iph architects | Peter Malatt (six degrees pty ltd) |
| Michael Darling | Shane Thompson | David Stevenson (Lacoste and Stevenson Architects) |
| Denise Neri | Peter Leeds | Kate Cullity |
| Dean and Susana Wood | Stephen Varady | Pascale Gomes McNabb |