News
AUGMENTED AUSTRALIA 1914-2014 – Catalogue on sale now!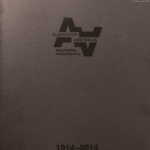 The catalogue Augmented Australia 1914-2014 is a collection of Australian unbuilt projects, that formed the Australian exhibition at the 2014 Venice Architecture Biennale. On sale now at Architext.
---
Augmented Australia – 3D Models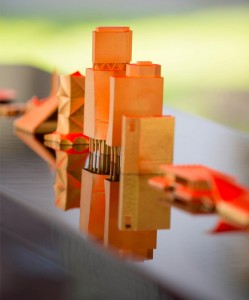 Order your very own copy of the Augmented Australia projects in variety of materials and finishes including gold plated and plastic.  http://www.shapeways.com/shops/augaus
---
Ambassador Mike Rann's speech for the opening of Augmented Australia
'Australia has outstanding architects who have developed their own rather than a borrowed genre. Increasingly they see their work through a uniquely Australian rather than a European, American or any other lens. And with the deepest understanding of sustainability. Around Australia extraordinary buildings are emerging.' It is a great pleasure for me, as Australia's Ambassador to Italy, to be with you today for the opening of the Augmented Australia exhibition. Late last year, again in association with the Australia Council, I opened the National Gallery's Australia landscape exhibition in London at the Royal Academy. It was an exhibition covering vast territory over 200 years and told the changing face of Australian identity. It helped explain our place and our story, both to ourselves and to the world. It was the biggest retrospective ever to leave Australian shores and included works by Sir Sydney Nolan, Arthur Boyd, Emily Kame Kngwarreye and Patricia Piccinini. Read more.
---
Augmented Australia 1914-2014 officially opens in Venice
Australia's much-anticipated virtual architecture showcase, Augmented Australia 1914-2014, has been unveiled in Venice as part of the 14th International Architecture Exhibition involving 66 countries. Augmented Australia, curated by felix._Giles_Anderson+Goad, attracted hundreds of visitors from around the globe during its official preview which was held on 5 June, underneath a specially designed temporary pavilion, the Cloud Space. Read more.
---
We would like to thank our 2014 Venice Architecture Biennale sponsors:

---
Sponsors – In Kind

---
Sponsors – Network Venice GOLD

---
SILVER

---
BRONZE

---
Donors
| | | |
| --- | --- | --- |
| Janet Holmes á Court | Penelope Seidler | TEKTUM ltd |
| Louise Cox | Jennifer Nicol | Ian Anlezark |
| Lucy Turnbull | iph architects | Peter Malatt (six degrees pty ltd) |
| Michael Darling | Shane Thompson | David Stevenson (Lacoste and Stevenson Architects) |
| Denise Neri | Peter Leeds | Kate Cullity |
| Dean and Susana Wood | Stephen Varady | Pascale Gomes McNabb |