By Leanne Haidar
SuperStudio -Monash University
On the 22nd and 2rd of September 2018, a total of 61 students and 20 professionals took part in SuperStudio hosted and sponsored by Naomi Stead and Monash University. The national design competition had students in groups of three working on the national brief 'Breathing Space' for a total of two days.
The brief was centred on the SONA theme for 2018; Mental Health and was read by SONA National President; Troy Borg. To ensure this theme was fostered throughout the entire weekend, students were provided with plenty of food, drink and sunlight (see photo below)! Phones were completely turned off for the first two hours and the use of the internet was discouraged to ensure that students were able to focus fully and genuinely on the brief and in their spaces with their teams and mentors. Students were also limited to working 9-5pm both days and were encouraged not to work afterhours on the Saturday. Considering all of these constraints, the presentations were a huge success, with a great variety of projects presented, displaying diversity in thought and meaningful discourses on architecture, space and mental health.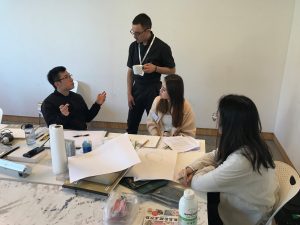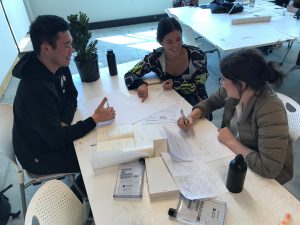 Ask an Architect
Only one week later, we hosted portfolio night #2 for 2018. Bachelor's students were invited to the SJB offices, whilst master's students were invited to the HASSELL offices. A total of 40-50 students attended, with an equal number of professionals volunteering their time. Each student had 4 rounds of 15 minute conversations with architects about their portfolio and resumes.
At all three of these events, our mission was to thoroughly encourage a culture of camaraderie among students, professionals and academics. Networks were created and solidified across all three events and we saw more and more students coming back for more! We hope that these relationships and networks maintain their rhythm as we plan for an end of year celebration! Watch this space.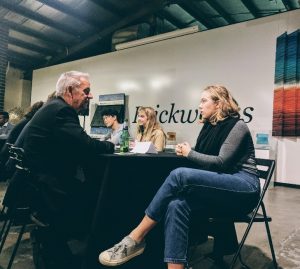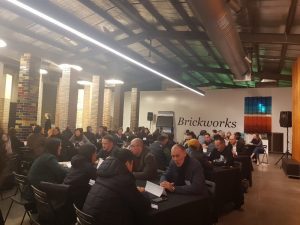 Thank you to all of our sponsors for these events; Monash University, RMIT, Deakin, UniMelb, Hassell, Robin Boyd Foundation, SJB, DKO Architects, Kosloff Architecture, Bates Smart and Brickworks.