The final day of the tour has crept up on us, mixed feelings gather as we enjoy our last luxe breakfast together – making sure we have enough fuel to make the most of another hectic day.
Today we have visited the studio of AGI Arquitectos, Amid/Cero9's project the Giner de los Rios Foundation, the studio of Langarita Navarro and their project the Prado Medialab, Andres Jaques' Excavarox at the Matadero and finally the house and studio of Selgas Cano.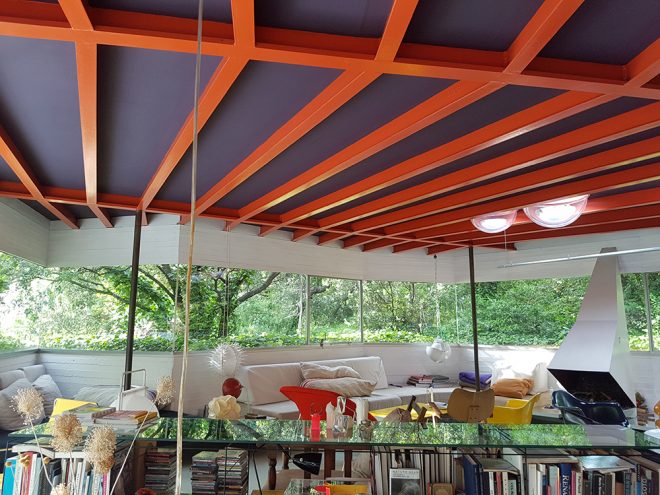 Finding time between visits we reflect on our tour highlights, 'What was your favourite building?'  A simple question that must be answered instinctively, based on feeling and not too much thought – kind of like the way you're meant to answer the Myers-Briggs personality test.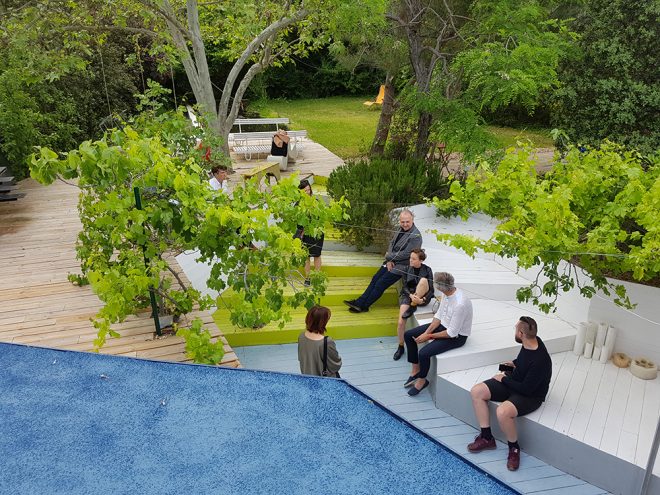 What was your favourite building?
Hannah: Bagsvaerd Church by Jorn Utzon
Katy: Brunswick Centre by Patrick Hodgkinson
Chris: Barajas Madrid Airport by Rogers Stirk & Harbour
Mathew: Leadenhall building by Rogers Stirk & Harbour
Qianyi: Silicon House by Selgas Cano
These buildings can tell you a lot about our personalities… calm and collected Bagsvaerd church, social and genuine Brunswick centre, formidable and inventive Leadenhall, warm and welcoming Madrid Barajas airport, colourful and playful Silicon house.
We arrive at Selgas Cano's at the end of the day. It is located about 30 minutes on the motorway from the centre of Madrid, in a private and wooded suburban area. I feel like we've entered into an oasis where the natural landscape has buried the built architectural structures of the studio and Silicon House. The rectangular, half sunken form is part bunker part terrarium – designed so that the studio of SelgasCano could work under the trees, one feels at peace here and ready to dream.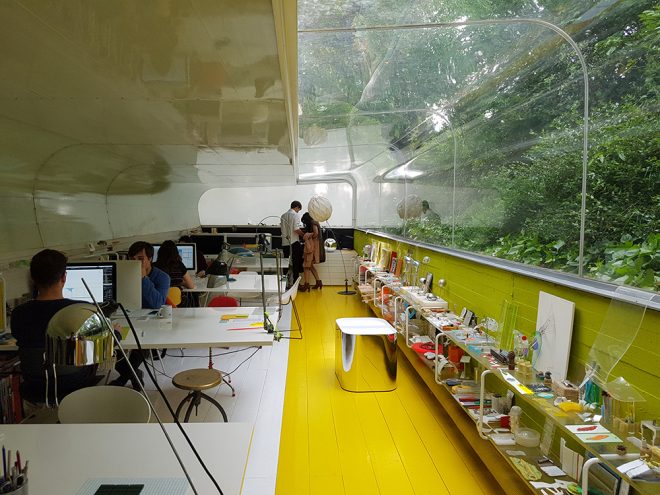 We are all taken by the playful nature of the Silicon House, graded pathways, transparent layers, traversable roofscapes and coloured planes feed our curiosity to explore every surface of the relatively small footprint of the house. Being a home designed by architects for themselves, the architecture appears as an improvisation, an experiment for the ongoing practices ideas. Jose Selgas is relaxed in our conversation, coy in not revealing too much. Some of us are frustrated and press on to understand the logic in how this wonderland was conceived. But there lies a clue in the trees, the ultimate driver for the irregular form of the building. Priority is given to the sites existing natural features, the architecture just fills the spaces in between.