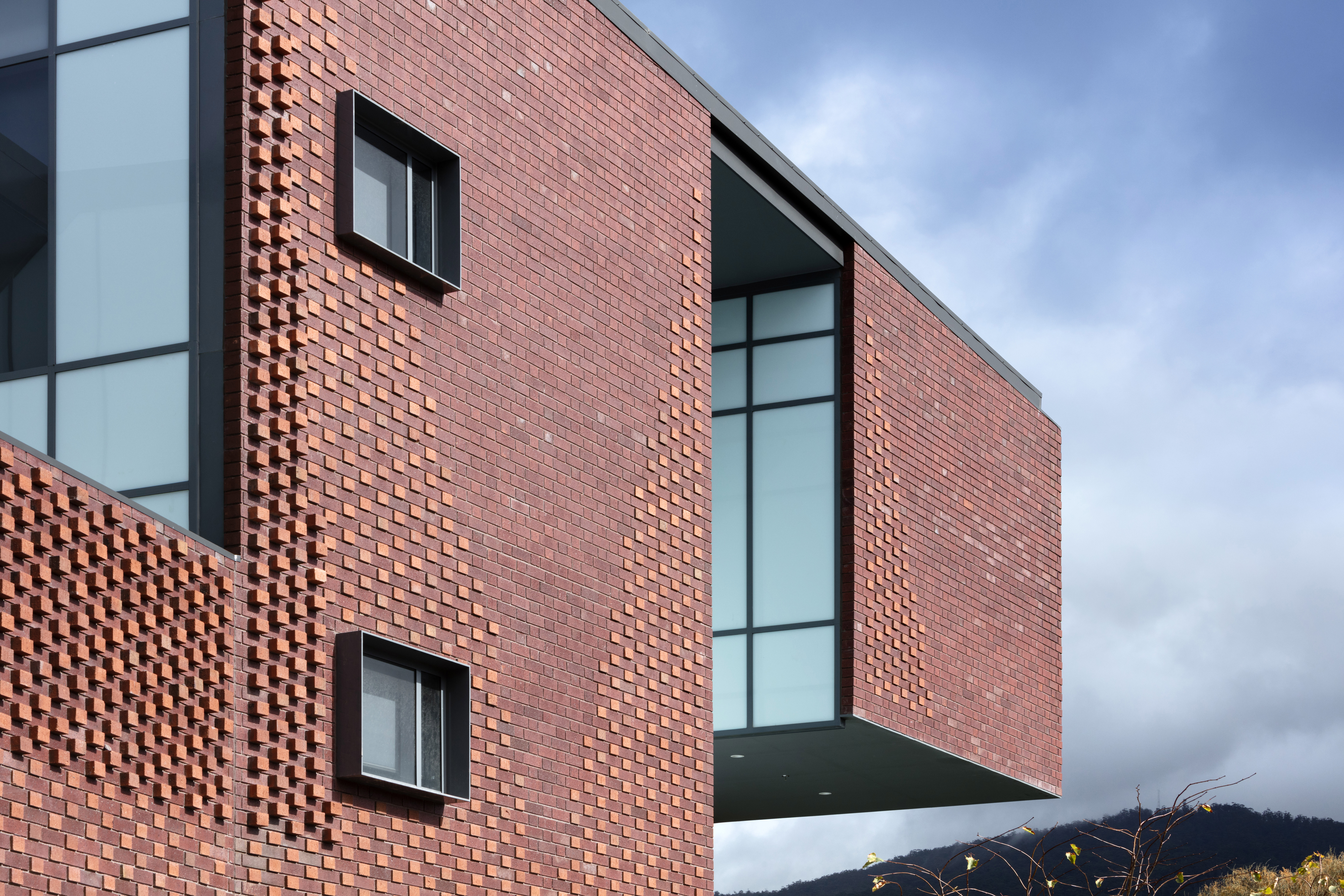 Glenorchy Health Centre
The Glenorchy Health Centre incorporates a range of integrated health services to address the health demands of the suburbs north of Hobart. Collaboration with clinical planning specialists, DesignInc, the Department of Health and Human Services, health specialists, community stakeholders and statutory authorities has seen a health centre grow out of its community needs and its place. Underlying the architecture is the philosophy that health care facilities should be designed to not only support and facilitate state-of-the-art medicine, technology and quality patient care, but also to embrace the patient, family and caregivers in a socially supportive, therapeutic, non-alienating environment.
Our collaboration with Austral Bricks Tasmania created the first carbon-neutral 'glazed' brick produced in Australia. The unique character of the brick reflects the depth, diversity and vibrancy of the precinct. Further influencing form and materiality is the convergence of the civic, suburban and natural edges presented against the impressive backdrop of kunanyi.
Architect
Liminal Architecture with DesignInc
Practice Team
Design Inc – Health Planning Specialist
Consultant / Construction Team
Hansen Yuncken – Builder
Gandy & Roberts – Structural, Civil and Hydraulics Engineer
COVA – Mechanical and Electrical Engineers, Fire Detection and Security Consultants
Lee Tyers Building Surveyors – Building Surveyor
Stehel Consultants – Quantity Surveyor
Inspiring Place – Landscape Architect
Austral Tasmania – Archaeologist
Forward – Heritage Architect
Howarth Fisher & Associates – Traffic Engineer
Dianne Snape – Photographer
VOTE NOW