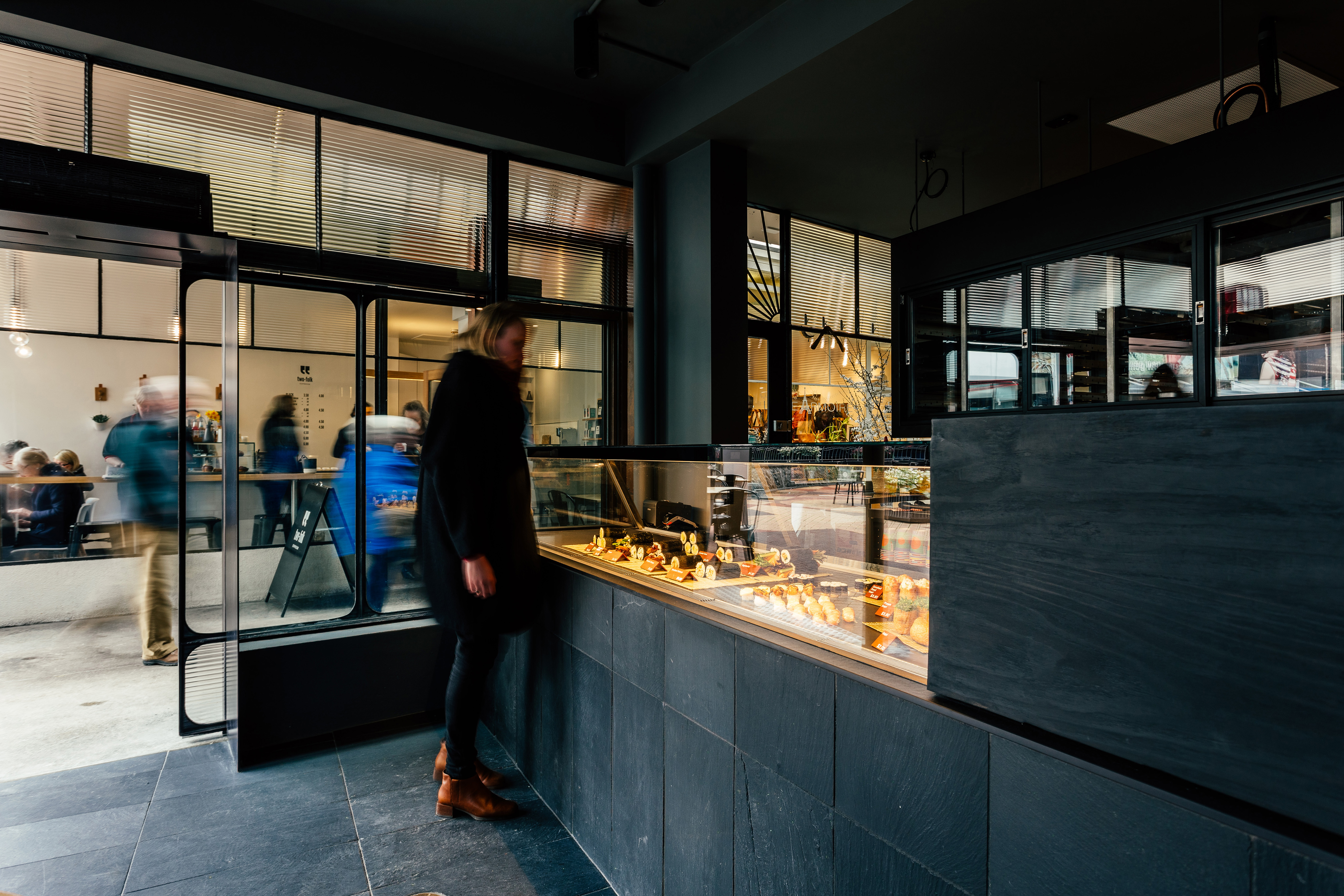 SUSH
SUSH is a sushi shop in the Bank Arcade, Hobart, created in close collaboration with the client, his staff, and a team of specialists and craftspeople. SUSH celebrates the 'art' of sushi, craftsmanship, imperfection, light and shadow, drawing from Japanese traditions. Its tiny 34m2 floor plan is counterbalanced with a generously open corner.
SUSH features natural and durable materials selected to age and wear gracefully. This approach provides a counterpoint to the 'short-termism' of typical franchise outlets that often adopt 'bright and shiny', short-lived materials.
The project's success is due to a rigorous process of designing, prototyping and testing in continual consultation with the client and staff. The client's investment in quality design and strategic thinking has proven to be a commercial success, with increased efficiency and lower operational costs. It is a place of curiosity and intrigue, and has been positively received by staff, customers and the local community.
Architect
Core Collective Architects with Christopher Clinton Architect
Practice Team
Ryan Strating – Director
Christopher Clinton – Project Architect
Emily Ouston – Architect
Erica Proud – Graduate of Architecture
Consultant / Construction Team
Construction 3 – Builder
CKB Solutions – Kitchen Fabrication
Lee Tyers Building Surveyors – Building Surveyor
Ian Loney Mechanical Consultant – Mechanical Engineer
Trent Refrigeration – Kitchen Refrigeration
Southern Lighting – Lighting Consultant
Gandy and Roberts Consulting Engineers – Structural Engineer
Wellington Steelworks & Allports – Architectural Metal Fabrication
Scott Van Tuil -Furniture Designer
Atomic Blender – Graphic Designer
Formspace – CNC Machining and Pattern Maker
APCO Engineering – Metal Casting
Christopher Clinton – Metal Finishing
Christopher Clinton & David Painter – Charred Timber Feature Wall
Christopher Clinton – Feature Timber Elements
Polonowski Plumbing – Plumber
Geo Environmental Solutions – Geotechnical Engineer
Adam Gibson Photographer – Photographer
VOTE NOW