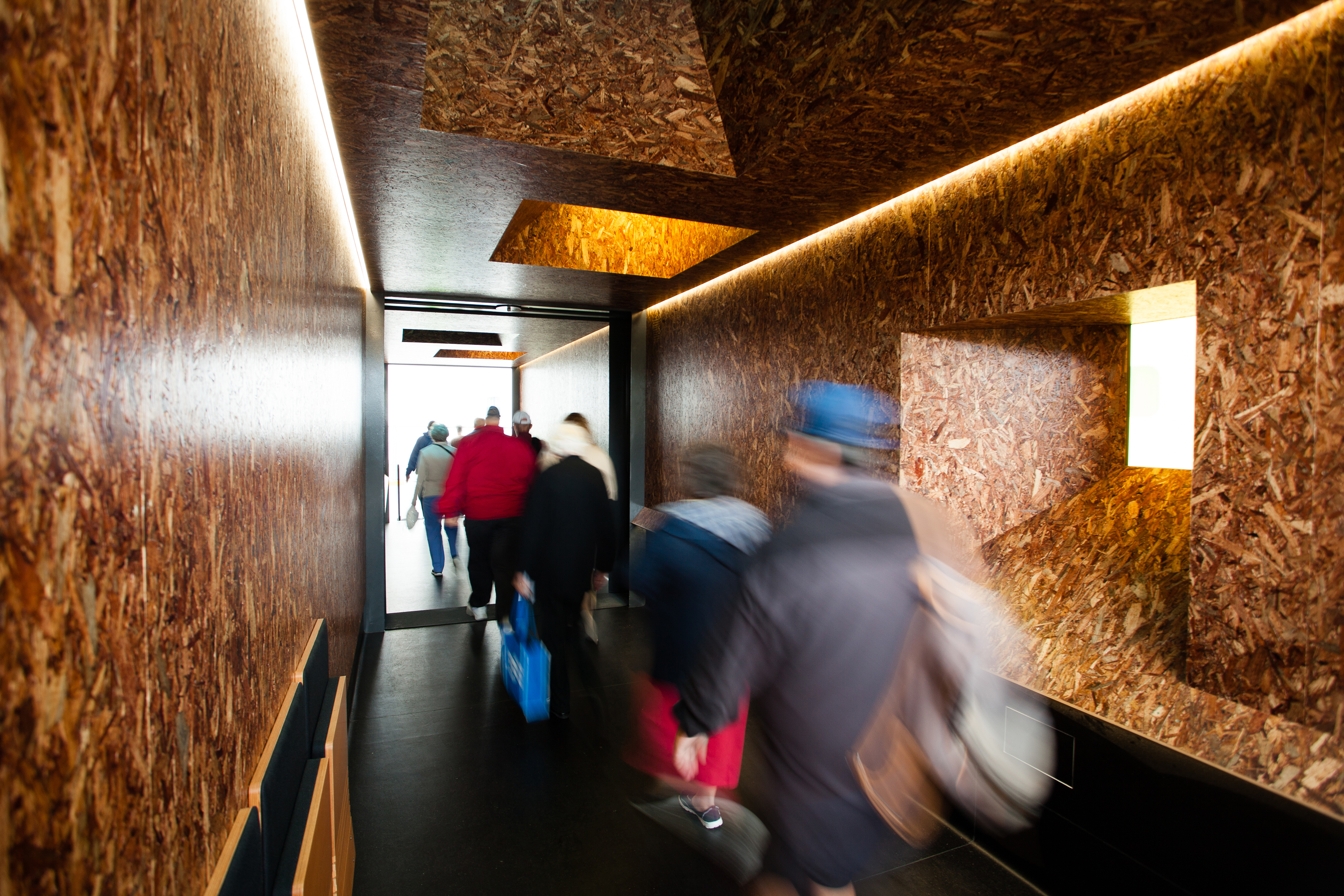 TasPorts Cruise Ship Shelters
The TasPorts Cruise Ship Shelters provide passengers arriving in Burnie with much-needed shelter from the unpredictable North West Tasmanian weather.
Shipping containers were selected as the base structure, not only to echo traditional industrial port activity, but also to allow for easy transportation and setup. While both economically and practically efficient, the playful use of industrial materials helps to humanise the experience of arriving at a working port.
Upon entering the shelters, arriving passengers discover ship-like portholes and a robust textural interior lining, designed to reflect the timber industry synonymous with the City of Burnie. Rather than disguising the industrial history of the city, the Cruise Ship Shelters celebrate the North West as a hub of hard work, creativity and resourcefulness.
Architects
Practice Team
Phil Ackerly – Design Architect
Jo Churchill – Design Architect
Todd Henderson – Project Architect
Consultant / Construction Team
Anstie Constructions Pty Ltd – Builder
Futago – Graphic Designer
Green Building Surveying Pty Ltd – Building Surveyor
Brierley Consulting Engineers – Engineer
Nigel Eberhardt – Photographer
VOTE NOW