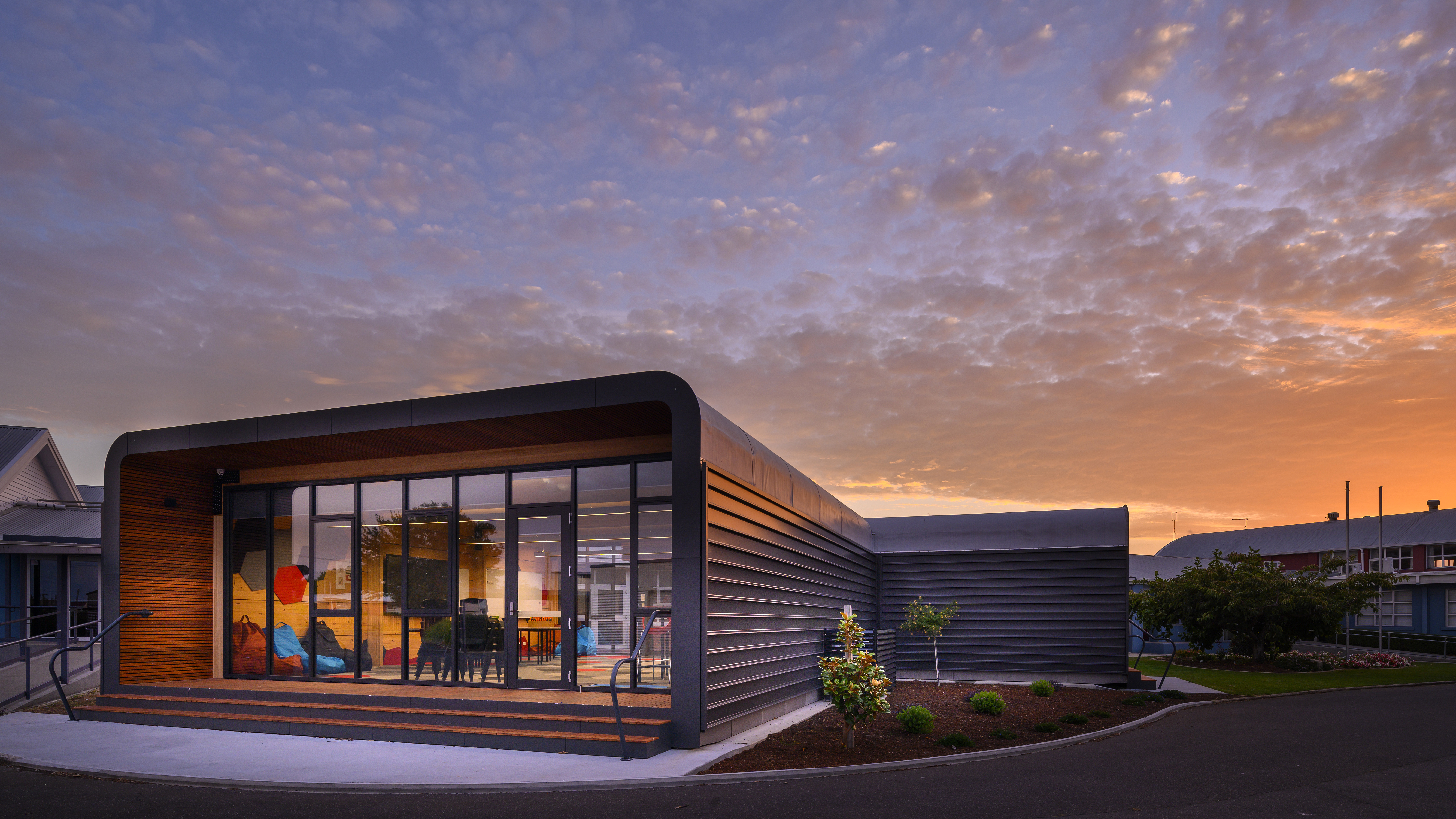 Ulverstone Secondary College Year 11 & 12
Based on the success of year 11 & 12 extension program introduced at Ulverstone Secondary College, Philp Lighton Architects was commissioned to design complementary spaces to further support the program. The site for the project is restricted to development at the front of the school. Philp Lighton Architects in collaboration with the school principal, saw the build as an opportunity to advertise the expanded school curriculum and demonstrate positive change including the adoption of new techniques in environmentally sustainable design strategies.
An outdoor deck links the transitioning space between the existing GLA and the new. The new space allows for, and facilitates, both modern group learning, informal learning and social activities. Novel approaches to construction methodologies incorporating prefabricated mass timber flooring and wall elements were fabricated off site locally and craned into place. The glue laminated walling cassettes are left exposed internally, setting the tone of the interior – a wood rich palette of materials.
Architect
Practice Team
Andrew Floyd – Project Architect
Consultant / Construction Team
Oliver Kelly Constructions – Builder
Engineering Solutions Tasmania – Electrical Consultant
RARE Engineering – Engineer
Rob Burnett – Photographer
VOTE NOW